Hand embroidery is my favorite thing to do right now. I love having something to keep my hands busy when I am relaxing in the evening or sitting at soccer practice. I've written up several posts on how to embroider for beginners, so I decided to compile them all into one list. Consider this your embroidery for 101 course. Work your way through all of these lessons, and you will be all set to embroider. They are in the order that I think will be best for learning how to embroider, so start at the top of the list.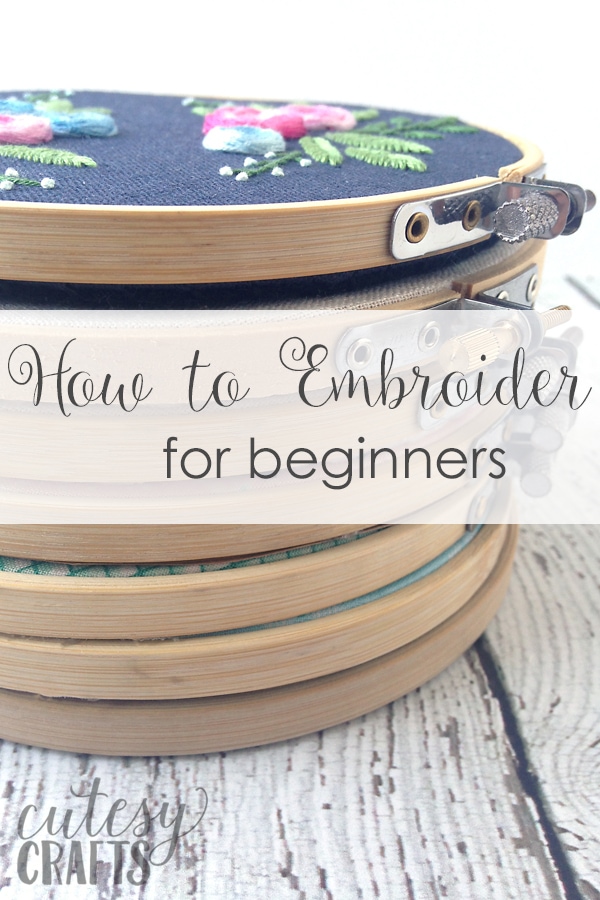 How to Embroider for Beginners
Lesson 1: 5 Essential Hand Embroidery Supplies – Gather your supplies. Naturally, you'll need to gather some supplies before you can start to embroider. Luckily, you don't need very much to get started, just some fabric, thread, needles, a hoop and tracing supplies. I've gathered everything that you'll need to successfully start doing embroidery for beginners, and put it into this lesson. I also added in some extras, in case you'd like to make it more fun.
Lesson 2: Best Embroidery Fabric – I already talked about this in the supplies part, but just in case you missed it, you'll want to choose some fabric for your project. Basically, if you can stick a needle through it, you can embroider on it. There are, however, some fabrics that I find easier to work with than others. This lesson is all about the different kinds of embroidery fabric and why you might want to choose some over others.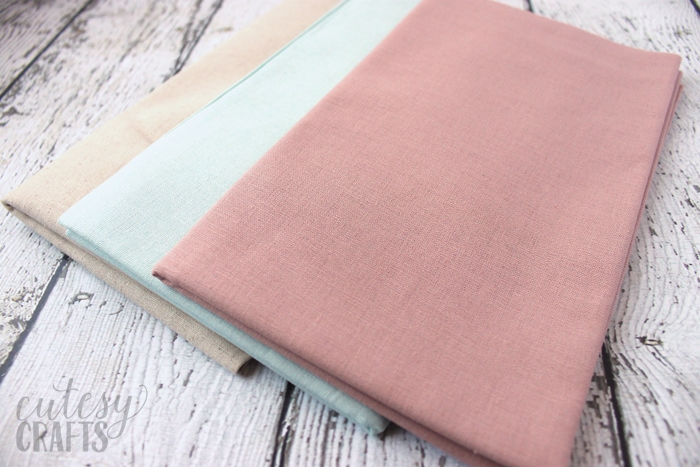 Lesson 3: Beginner Embroidery Tips – When you learn how to embroider, there are some basic tips that you'll need to be successful. How to thread a needle, how to separate embroidery floss, and how to start and stop your thread are just some of the topics I'll cover. Work your way through these tips, and you'll be well on your way.
Lesson 4: Beginner Embroidery Patterns – I always say that the best way to learn is by doing, so you'll want to choose a pattern. This lesson will tell you what to look for in a beginner pattern and give you some nice options to choose from. If you'd rather go simple, I suggest my Free Embroidery Sampler Pattern. If you have previous experience, or are feeling adventurous, I have loads of other Free Embroidery Patterns to choose from.
Lesson 5: How to Transfer an Embroidery Pattern – Once you find a pattern you like, you'll need to transfer the pattern to your fabric. There are so many different methods to choose from! In this lesson, I'll walk you through the pros and cons of each method and what kind of fabric each one is best for.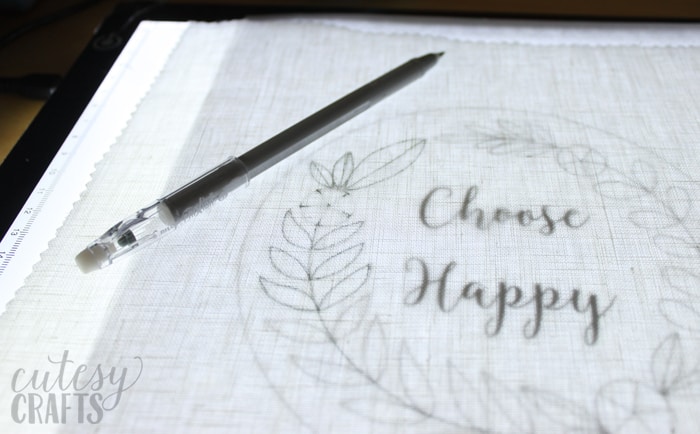 Lesson 6: Embroidery Stitches – Every embroidery pattern is made up of different stitches. On this page, you'll find a simple video tutorial for each stitch. Using these basic embroidery stitches, will teach you how to embroider flowers, letters, and anything you can imagine.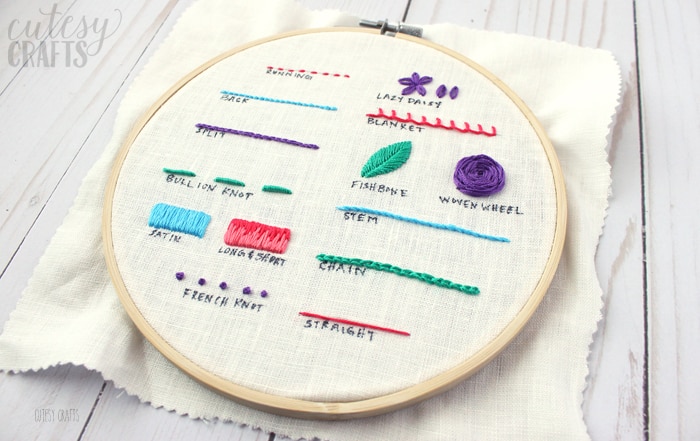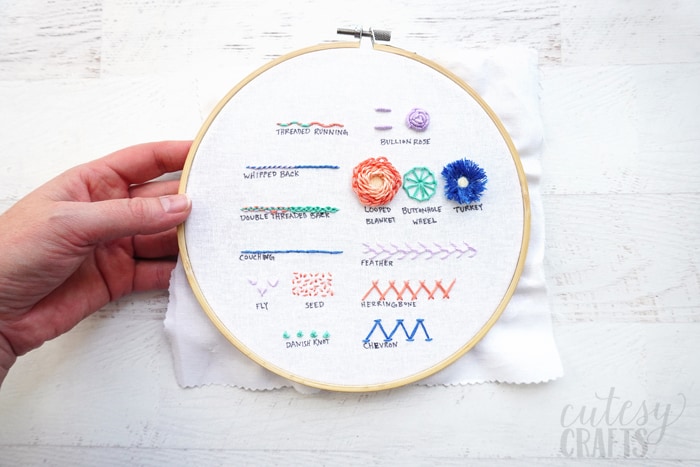 Extras: Once you've mastered the basics of how to embroider, you might have some additional questions. Here are links to a few other embroidery tutorials to help you along the way:
How to Embroider Letters by Hand
How to Back an Embroidery Hoop with Felt
How to Tie Knots in the End of Embroidery Floss with a Quilter's Knot
Start Embroidery without Knots
If you've never learned how to embroider by hand, I suggest you jump right in and give it a try. Your stitches don't have to be perfect. The imperfection is what gives your piece character. Otherwise you would get something that looks machine-made. Don't worry about making mistakes. The beauty of hand embroidery is that you can always take the stitches out and redo them. Have fun and enjoy your relaxing and productive new hobby!