With the great weather we have been having, I was inspired to stitch up something pretty for spring. I don't know what it is about hand embroidery, but I love it so much! I've got a free hand embroidery pattern for you today, and throughout the next few weeks, I'll be recording a video stitch-along to show you each of the stitches. Subscribe to my YouTube channel to make sure you don't miss it! Scroll to the bottom of this post or click here to see all of the videos that have been published. If you need help with any of the stitches, I also have video guides on my embroidery stitches guide page.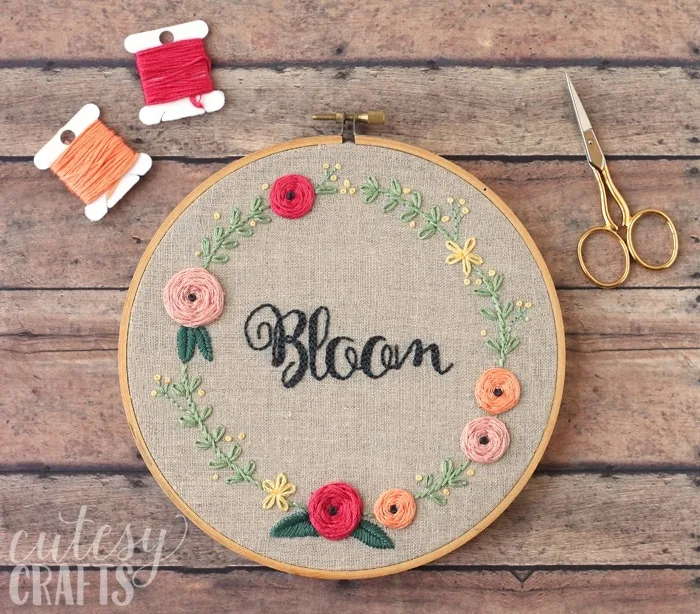 It all started with these pretty flowers that I just had to try. They stitched up so beautifully, and they are a lot easier than they look. They are made using a woven wheel stitch, with a french knot in the middle. I'm not really sure what kind of flowers that makes them, but I love the way they turned out.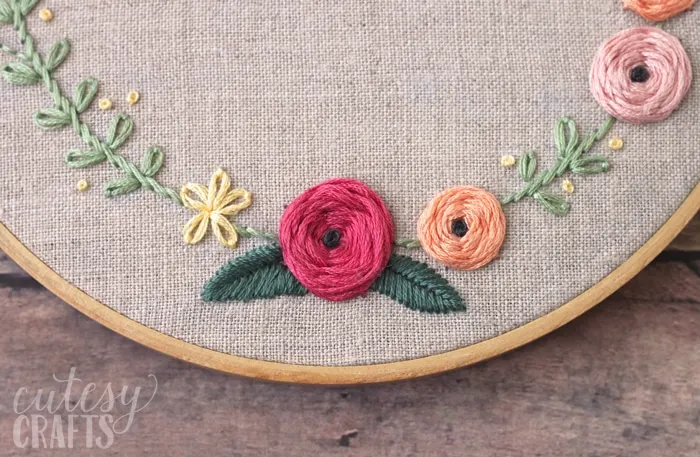 Stitching the words like this was a first for me as well. Again, super easy though. All I did was outline each letter in a back stitch and then filled them in using a back stitch as well.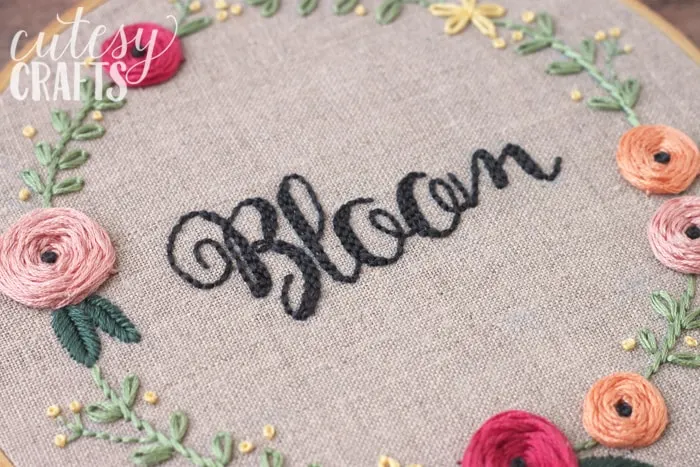 The large leaves were done in a fishbone stitch, and the small leaves are lazy daisy stitch.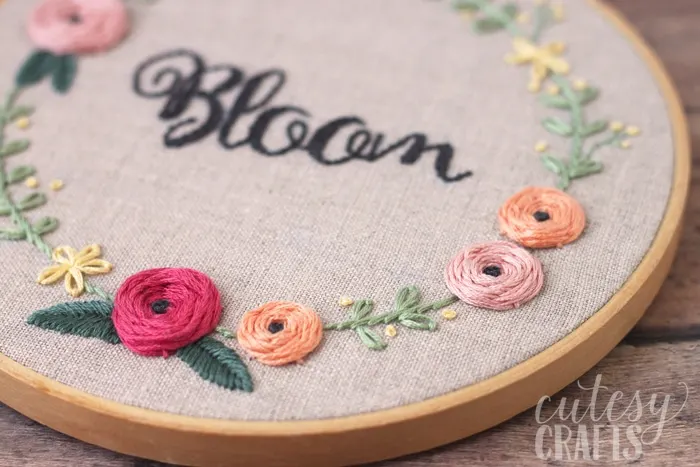 I used a seven inch hoop and stitched it on natural linen fabric. I was a dummy and wound my floss on new spools before labeling them, so I only know some of the colors that I used: DMC 335, 3779, 501, 368, and 3799. That should just leave you needing a light orange and yellow I think.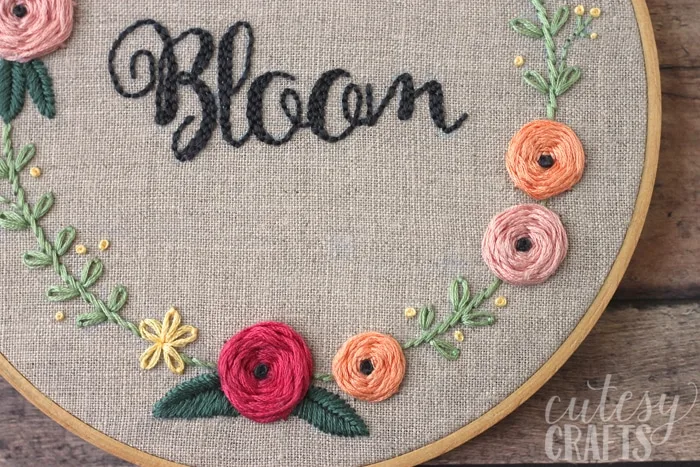 Get the free pattern!
The rest of the stitches are listed on the pattern.
The file is password protected, so you'll need to enter the super secret password first.
To get the password, enter your information in the form below to sign up for my free email newsletter.
You will get an email with the password. Already subscribed but forgot the password? No need to subscribe again! Every email newsletter I send has the password in it, so check the latest one.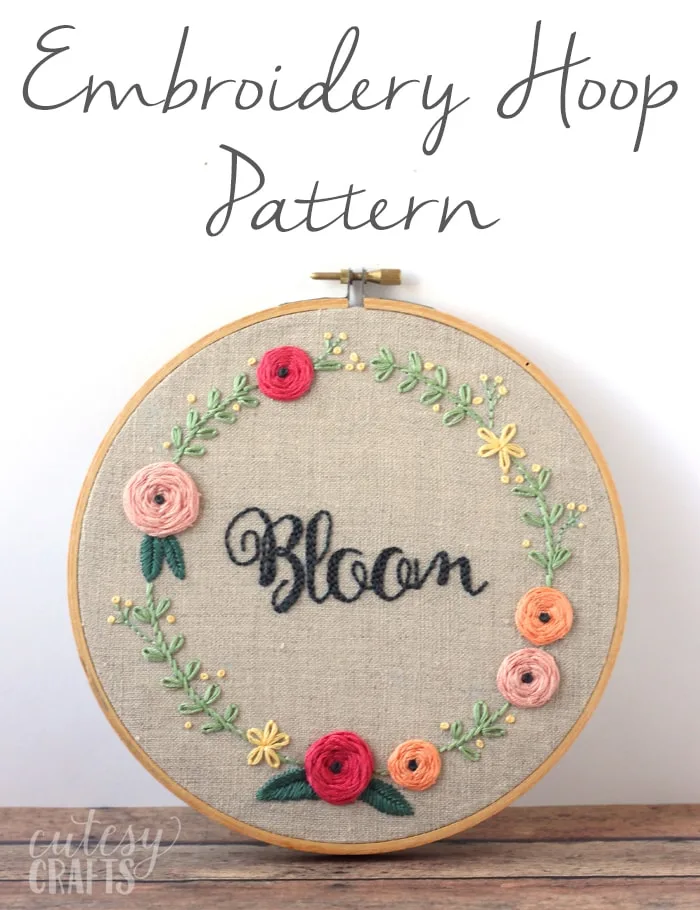 I'm so happy with how this hoop turned out, and I really enjoyed relaxing with some hand embroidery.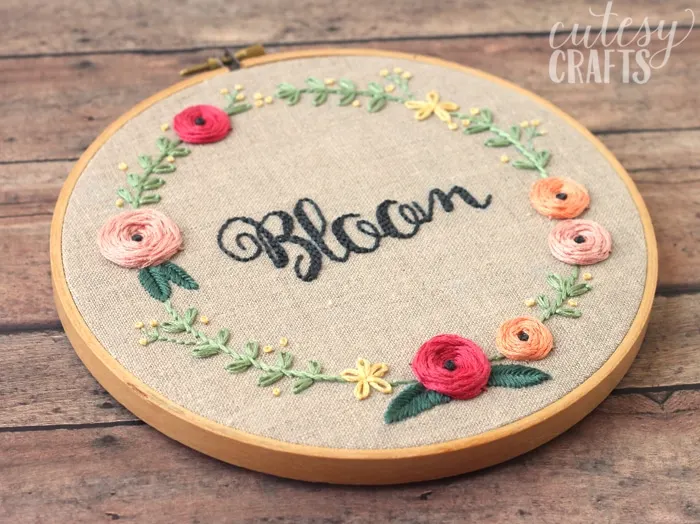 I'm thinking my craft room might need a whole wall of embroidery hoops, so I'll have an excuse to make more. What do you think? Make sure to check out my other hand embroidery designs. I've got lots of free embroidery patterns!
Here is the first video for the stitch-along. Click here to watch the rest on YouTube.
Learn the best way to back your embroidery hoop with felt!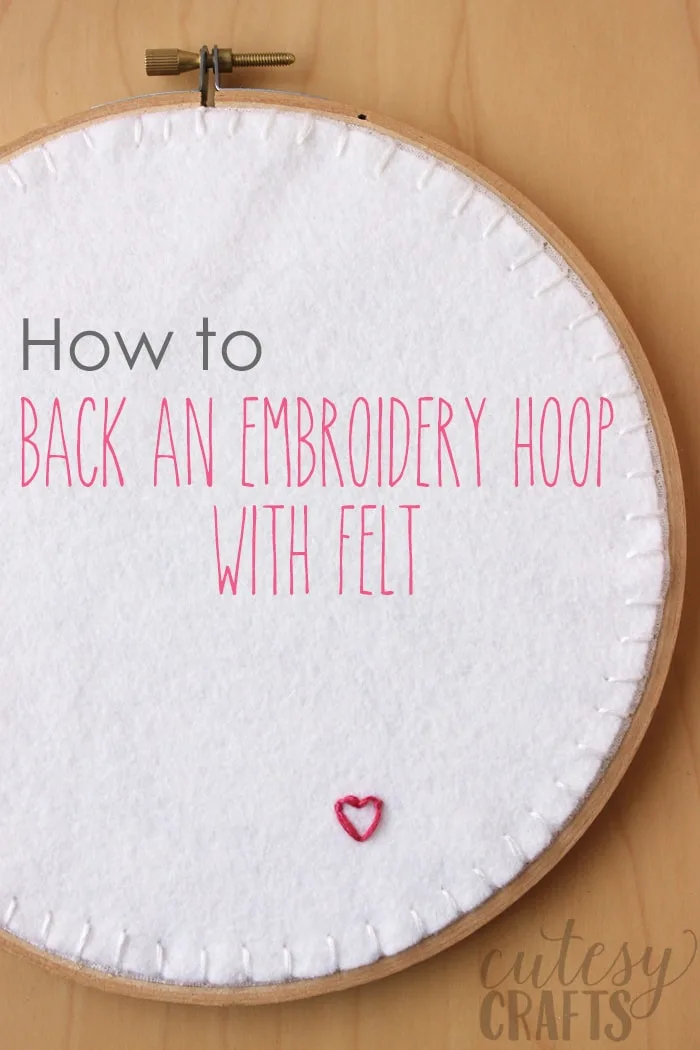 Get this free Unicorn Embroidery Pattern!