A friend of mine showed me a beautiful embroidered necklace that she owns, and I knew I had to try making one. Well, I couldn't stop at just one, so I have a whole slough of free hand embroidery necklace patterns to share with you today! I'm so excited to show them off! If you need help with any of the stitches, I have video guides on my embroidery stitches guide page.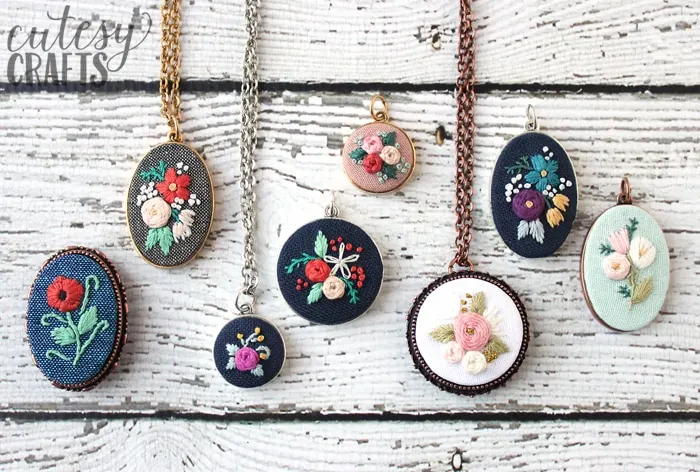 The necklaces turned out so beautiful! It was pretty difficult for me to find high quality jewelry that would work for embroidery, but I finally hunted some down. Each embroidery pendant frame has a metal insert that fits perfectly inside, and the more ornate ones can be an embroidered necklace or broach. To make things easier for all of you, I decided to stock these pendants in my shop here. (If you aren't in the US, use my Etsy shop here.) I'm so excited to be able to offer them to you! The finished necklaces make beautiful gifts!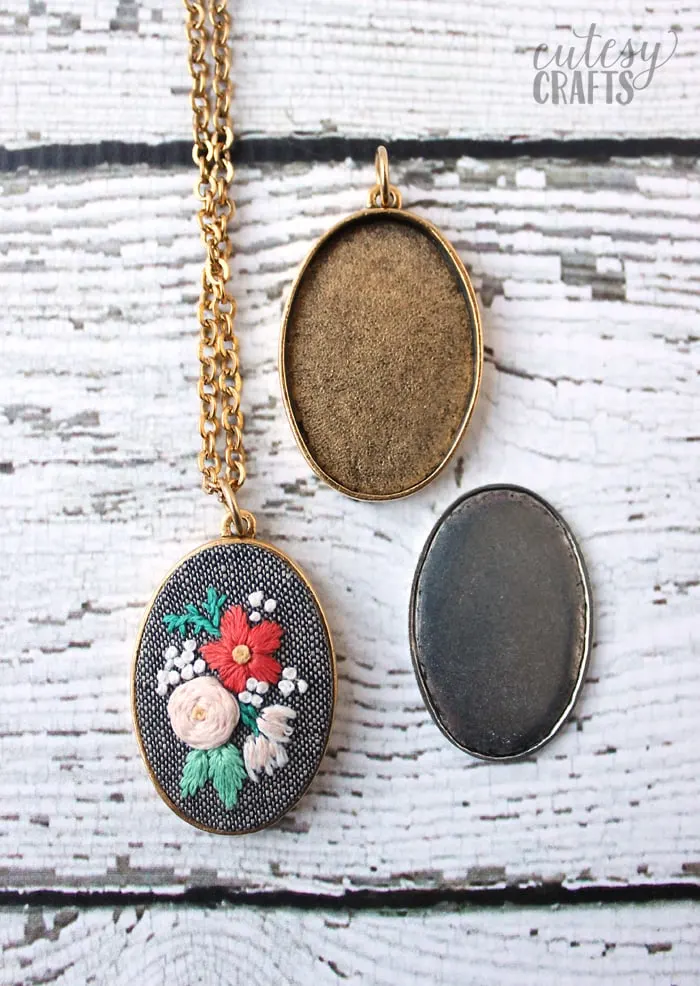 (This post may contain affiliate links, which means I may receive a commission, at no extra cost to you, if you click a link and purchase something that I have recommended.)
To make your own embroidered necklace, you'll need:
free had embroidery necklace patterns (instructions to download are at the bottom of this post)
embroidery pendant frame – Get them in my shop here. (If you aren't in the US, use my Etsy shop here.)
fabric
embroidery floss (colors listed on the pattern)
embroidery needles
scissors
strong glue – I use this one.
fabric protector spray – This is the one I used.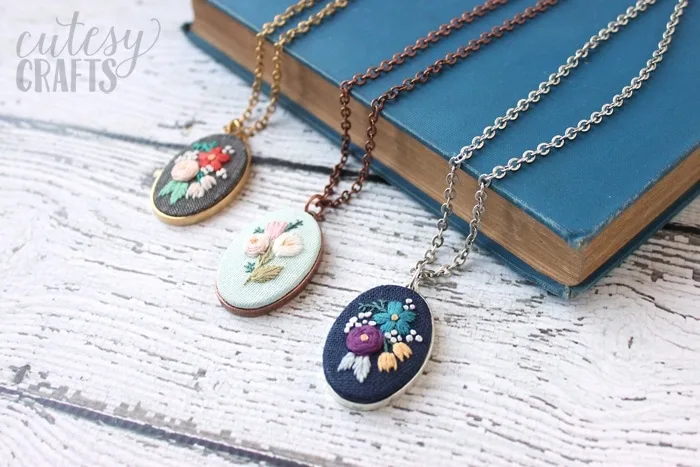 I wrote up an entire tutorial and filmed a little video that will show you how to assemble the necklaces. Find that on the post about my embroidery pendants and how to put embroidery in a necklace.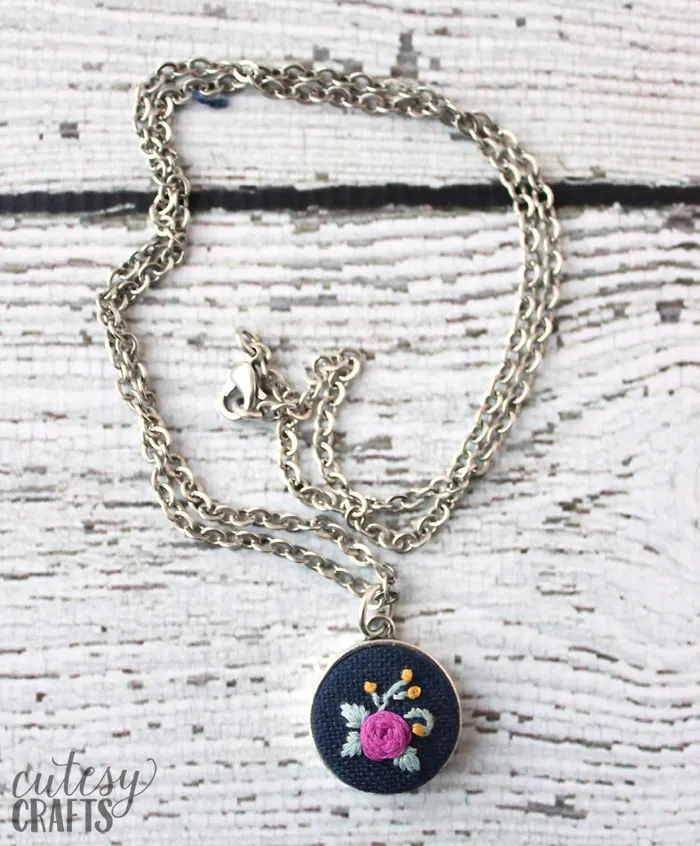 Feel free to change the colors in any of my embroidery necklace patterns. I'd love to see some fun color combos for fall!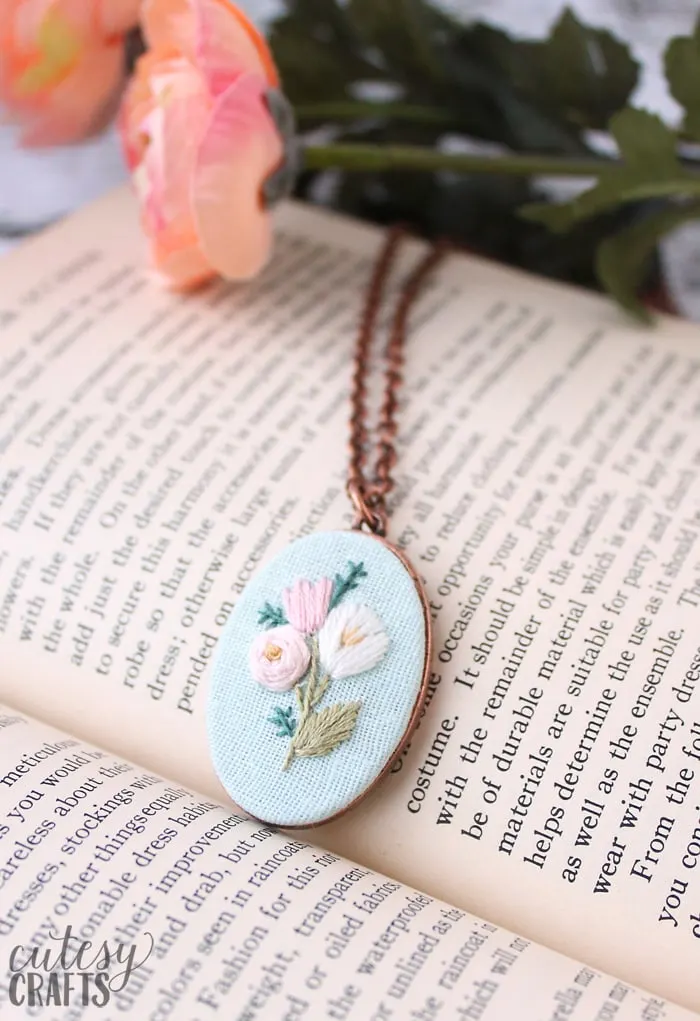 I added a little gold thread in the one with the gold chain. It's hard to work with, but can be very pretty!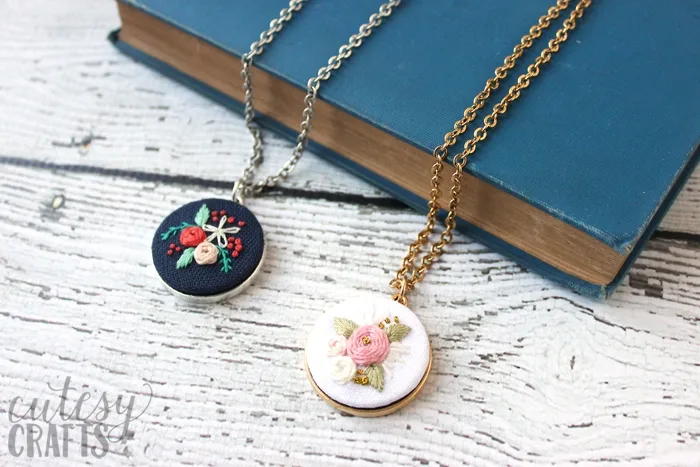 This is one of the more ornate settings that can be an embroidered broach or necklace. The copper color is so pretty!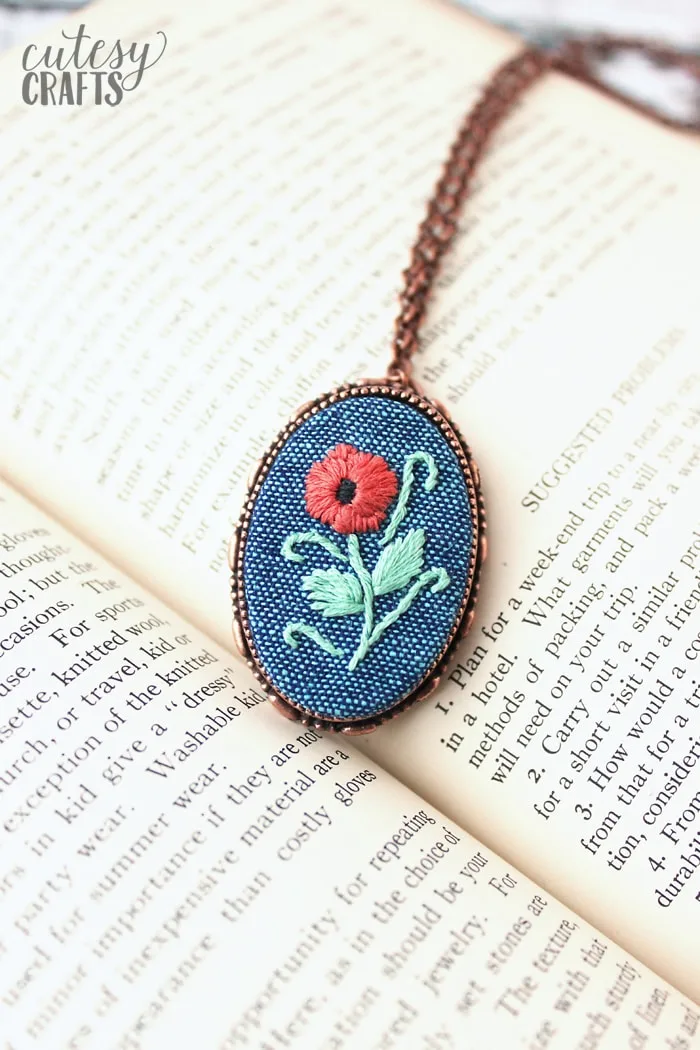 Which one is your favorite? I'd love to know!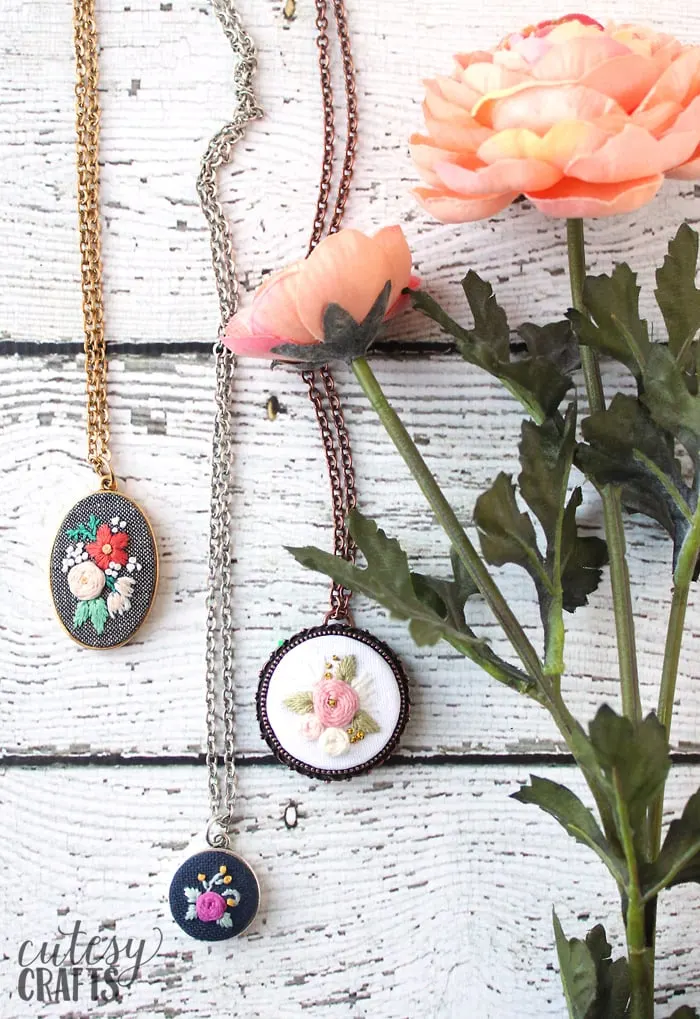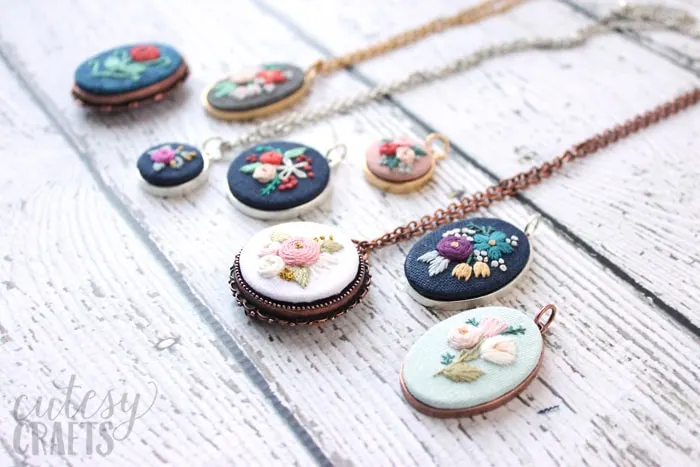 Get the free patterns!
To get the password, enter your information in the form below to sign up for my free email newsletter.
You will get an email with the password. Already subscribed but forgot the password? No need to subscribe again! Every email newsletter I send has the password in it, so check the latest one.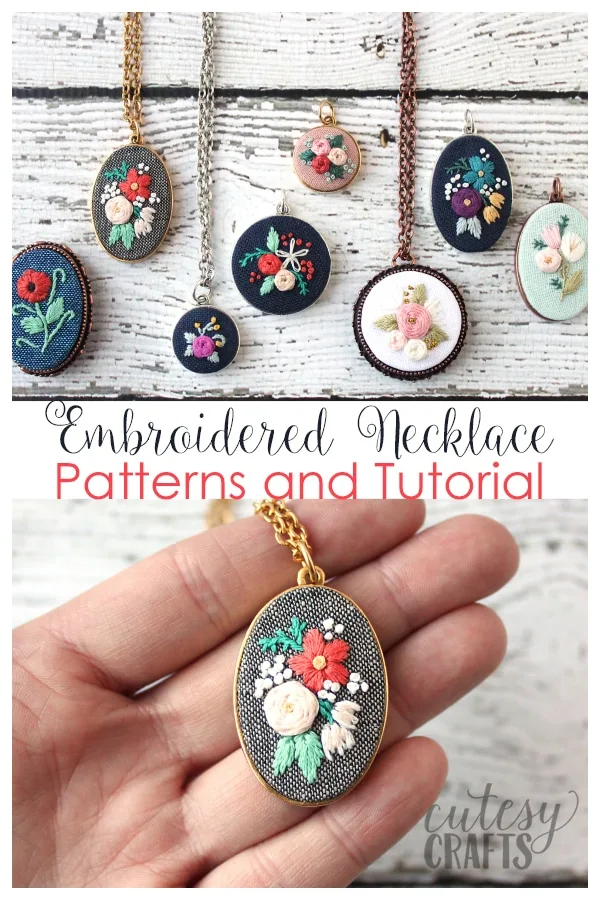 Make sure to check out my other hand embroidery designs. I've got lots of free embroidery patterns!
Cutesy Crafts is a participant in the Amazon Services LLC Associates Program, an affiliate advertising program designed to provide a means for sites to earn advertising fees by advertising and linking to amazon.com.