I was trying to think of a way to teach everyone some basic embroidery stitches, so I sketched out a little grid for a video stitch guide tutorial. It was just something I threw together, but it actually turned out kind of nice. It's nice to stitch up, so you can learn each of the different embroidery stitches. It also serves as a nice visual in case you forget which stitch is which. I decided to offer it as a free embroidery sampler pattern, which you can download at the end of this post. If you are beginner, check out my How to Embroider for Beginners series.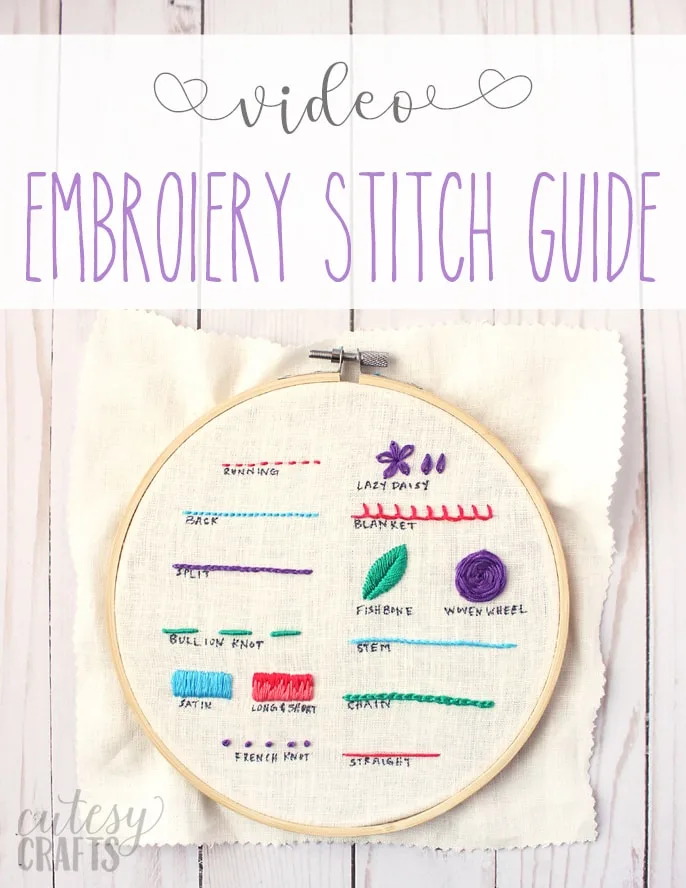 (This post may contain affiliate links, which means I may receive a commission, at no extra cost to you, if you click a link and purchase something that I have recommended.)
To stitch this free embroidery sampler pattern, you'll need: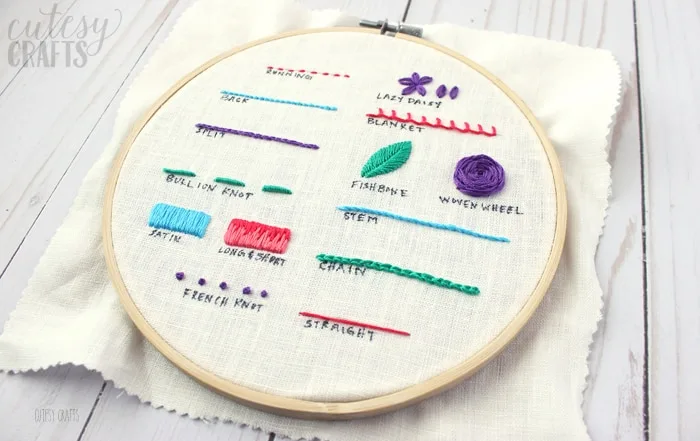 I have video tutorials that will show you each of the stitches to finish this embroidery sampler. You can see all of those on my embroidery stitches page.
Get the free sampler pattern!
To get the password, enter your information in the form below to sign up for my free email newsletter.
You will get an email with the password. Already subscribed but forgot the password? No need to subscribe again! Every email newsletter I send has the password in it, so check the latest one.
Cutesy Crafts is a participant in the Amazon Services LLC Associates Program, an affiliate advertising program designed to provide a means for sites to earn advertising fees by advertising and linking to amazon.com.