The fishbone stitch is a great stitch to embroider leaves. The stitches alternate coming from the left and right just like a fishbone, and that's where this stitch got its name. It's my favorite way to stitch leaves, and one that every embroidery artist should learn.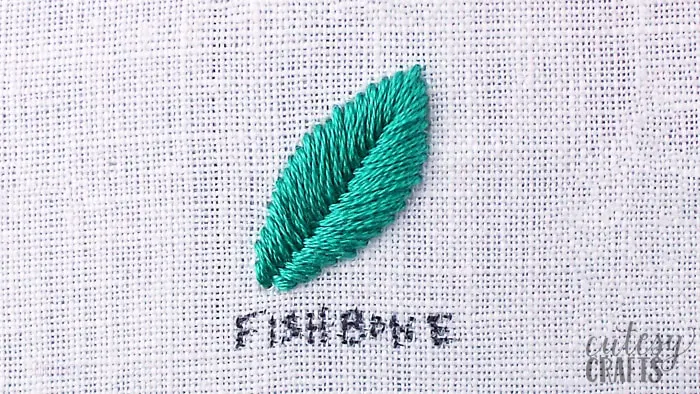 The fishbone stitch will definitely take some practice before you get it right. The great thing about embroidery is that you can always take out your stitches! Bring needle up at 1 and down at 2 on center line of leaf. Bring needle up at 3. Bring needle down at 4, on center line, further down the line than 2.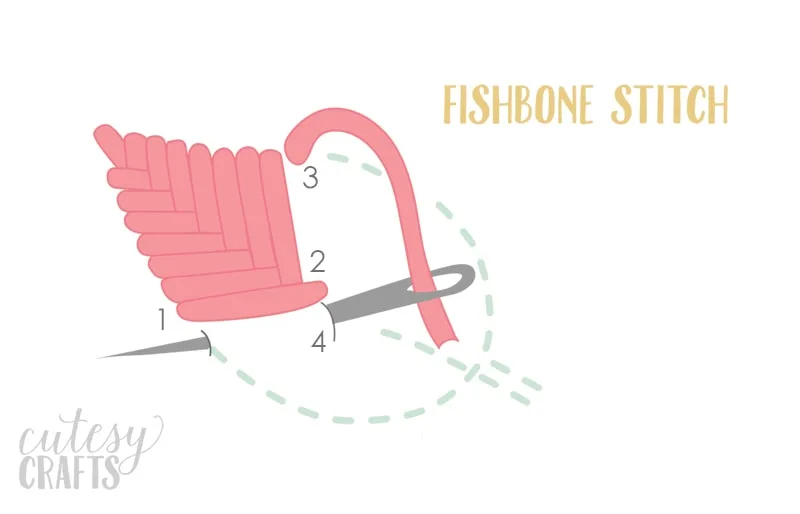 Follow my video tutorial below or head over to my YouTube channel to see how to work the fishbone stitch to embroider leaves. If you are using an ad blocker, you may need to disable it to see the video.
Learn all of these other embroidery stitches by making this stitch guide sampler with me. It's a great way to practice and a nice reference to have while you are reading other embroidery patterns.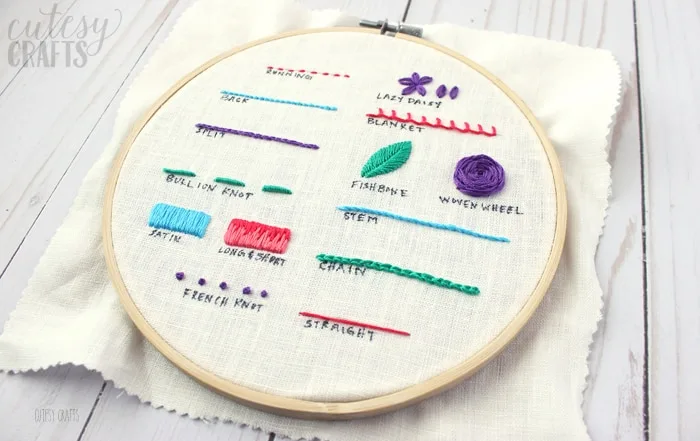 Get the free pattern!
To download this free pattern, enter your information in the form below or click here to subscribe to my newsletter. It's free, and I'll keep your email address safe. You can also unsubscribe at any time.

To watch all of the videos in this series, including some basic embroidery tips, go to my YouTube channel here. I'll walk you through the entire process and make it super easy for you.