Today I have a pretty unicorn embroidery pattern to share with you. She has a floral wreath and multi-colored hair that was so fun to stitch. Since my "Bloom" embroidery stitch-along did so well, I decided I will be filming another one for this pattern. This pattern is a little more complicated than the "Bloom" hoop, but still doable. If you are beginner, I do recommend trying the "Bloom" hoop first though. Go here to see step-by-step video instructions to stitch this hoop.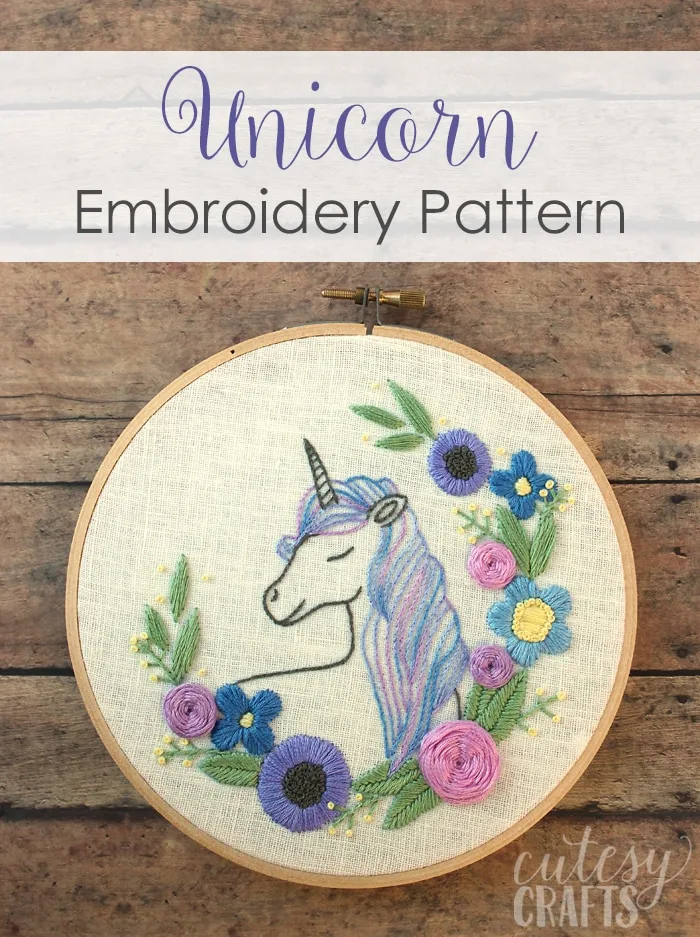 (This post may contain affiliate links, which means I may receive a commission, at no extra cost to you, if you click a link and purchase something that I have recommended.)
To stitch this floral unicorn embroidery pattern you'll need:
Free pattern (instructions to download are at the bottom of this post)
6 inch embroidery hoop
white linen fabric
DMC embroidery floss – DMC 4215, 3078, 3755, 340, 554, 645, 3609, 826, and 368.
carbon paper (I also like to use the gray pen out of this pack to transfer parts that I know will be covered. Iron to make it disappear.)
felt for backing (optional)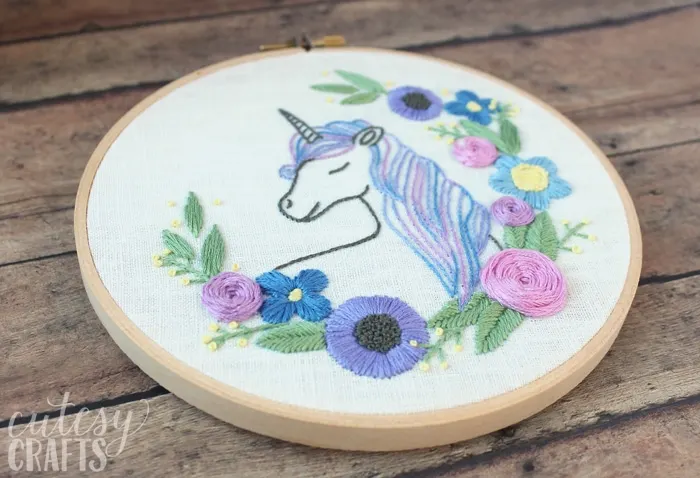 I really love the color-changing thread that I used for the unicorn's hair. It was so fun to stitch and see what color was going to come next. I got really excited every time it changed to dark blue. Haha! Make sure to use small stitches to get around those curves. All parts of the unicorn are done with a split stitch except for the lines on the horn.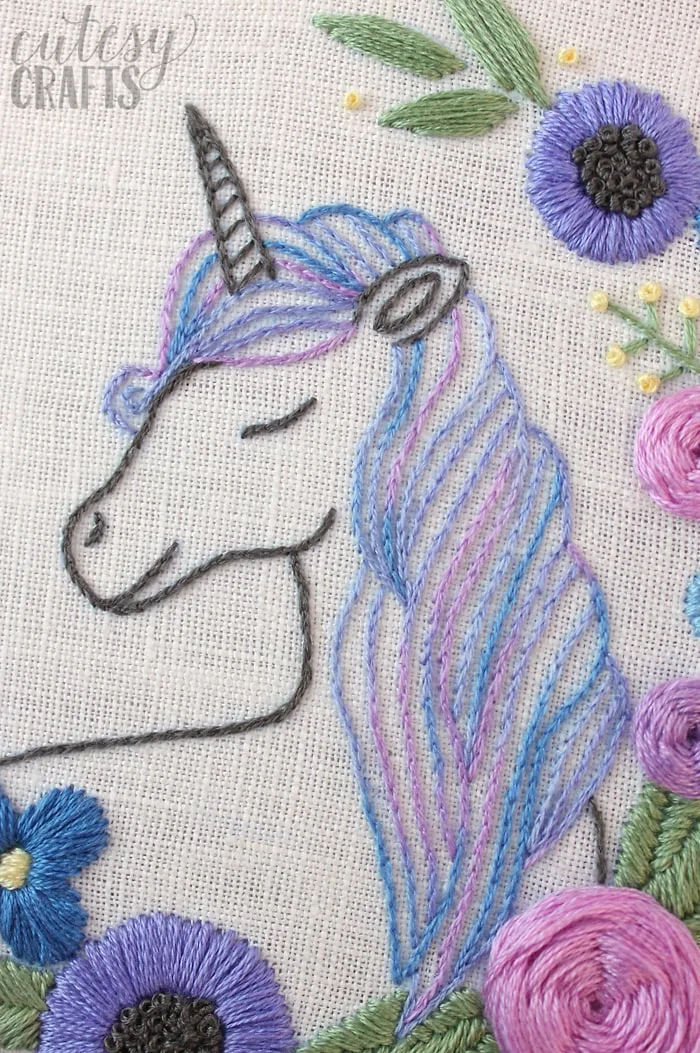 I matched some colors from the color-changing thread to make the flowers. I used woven wheel and satin stitches for those, along with french knots (my favorite). The larger leaves are fishbone stitches, and the smaller ones are a satin stitch.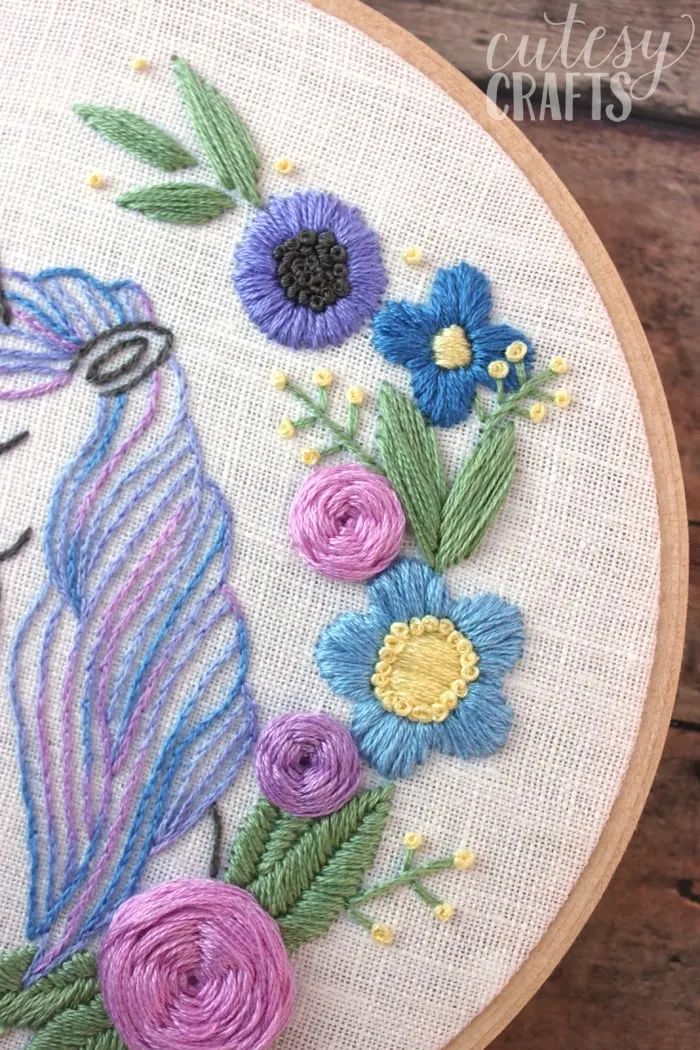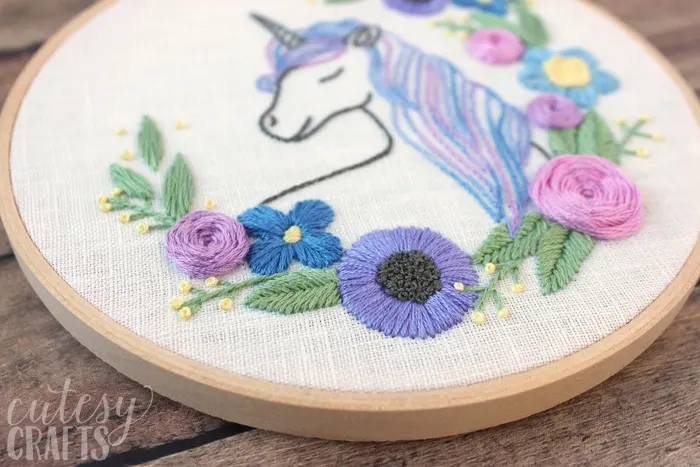 I really love how this unicorn embroidery pattern turned out, and I hope you enjoy it too. Go here to see how to back your embroidery hoop with felt.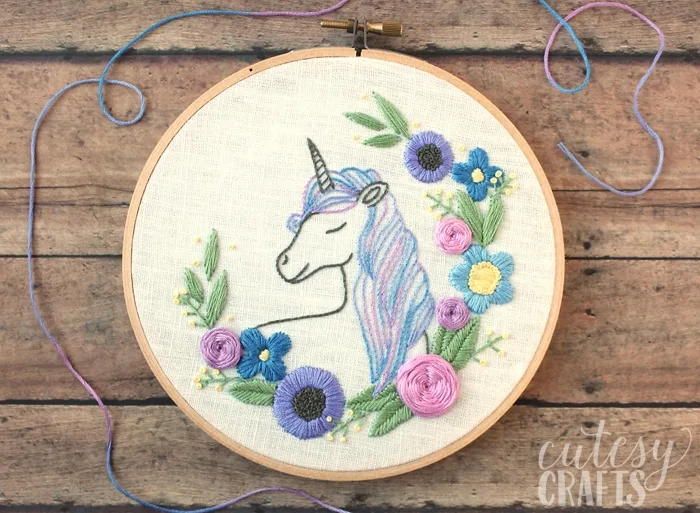 See the first video in my stitch-along below, or click here to see the entire playlist on YouTube.
Get the free unicorn embroidery pattern!
To get the password, enter your information in the form below to sign up for my free email newsletter. You will get an email with the password. Already subscribed but forgot the password? No need to subscribe again! Every email newsletter I send has the password in it, so check the latest one.
Also, check out my other hand embroidery designs for more inspiration. I've got lots of free embroidery patterns!
Take a look at these other embroidery projects:
Bloom Hand Embroidery Pattern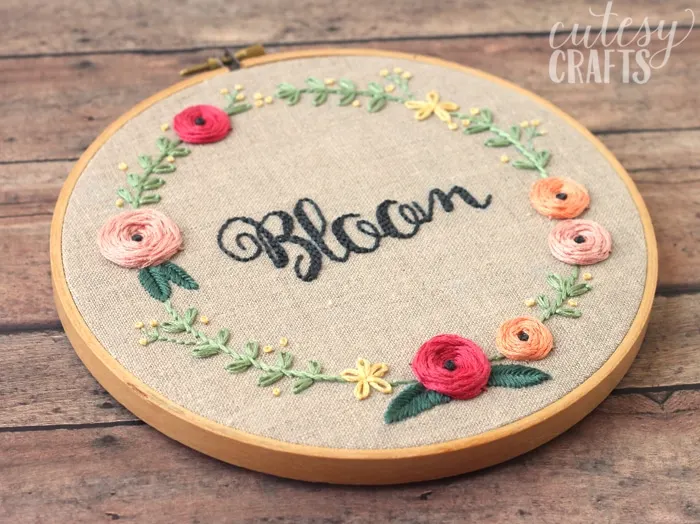 Mermaid Embroidery Hoop Pattern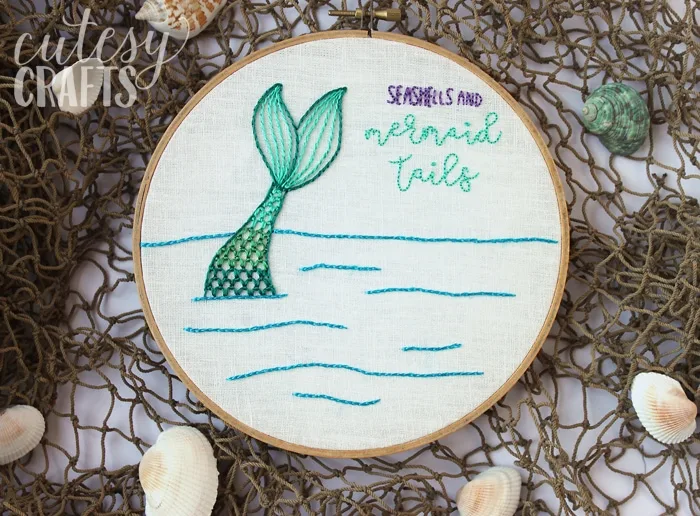 How to Back and Embroidery Hoop with Felt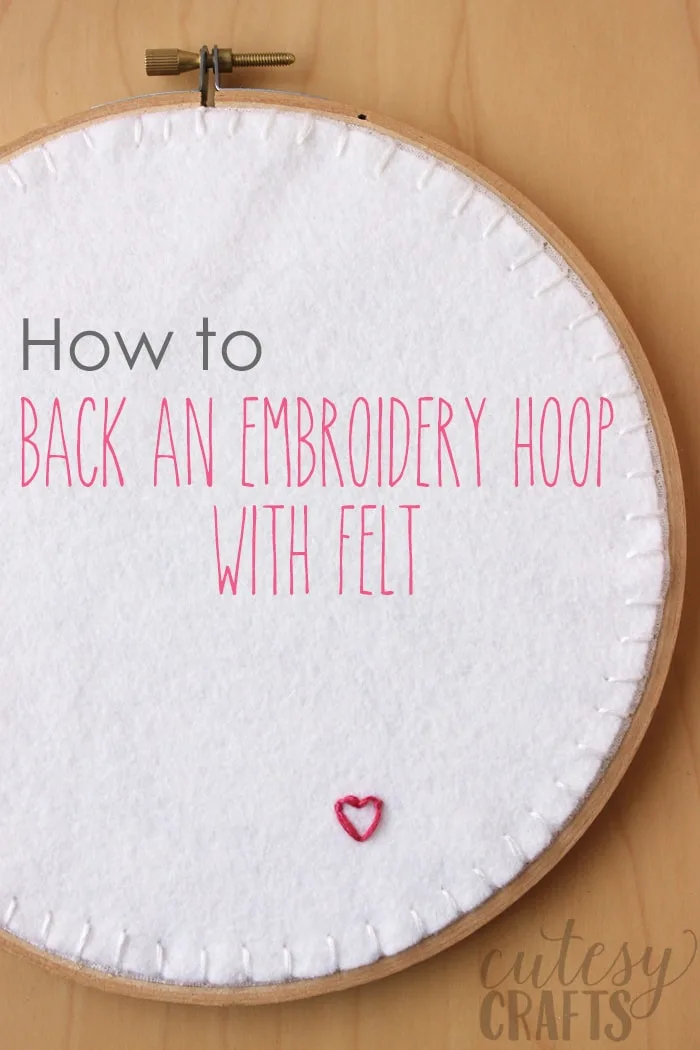 Cutesy Crafts is a participant in the Amazon Services LLC Associates Program, an affiliate advertising program designed to provide a means for sites to earn advertising fees by advertising and linking to amazon.com. This post contains affiliate links.