It's no secret that I love making a homemade blanket. They make wonderful gifts, and don't need to be complicated. I've rounded up all of the posts on my site that will help you make a blanket. I don't like big sewing projects, so most of these are pretty easy. A few of them are even easy enough that they could be a beginner blanket tutorials.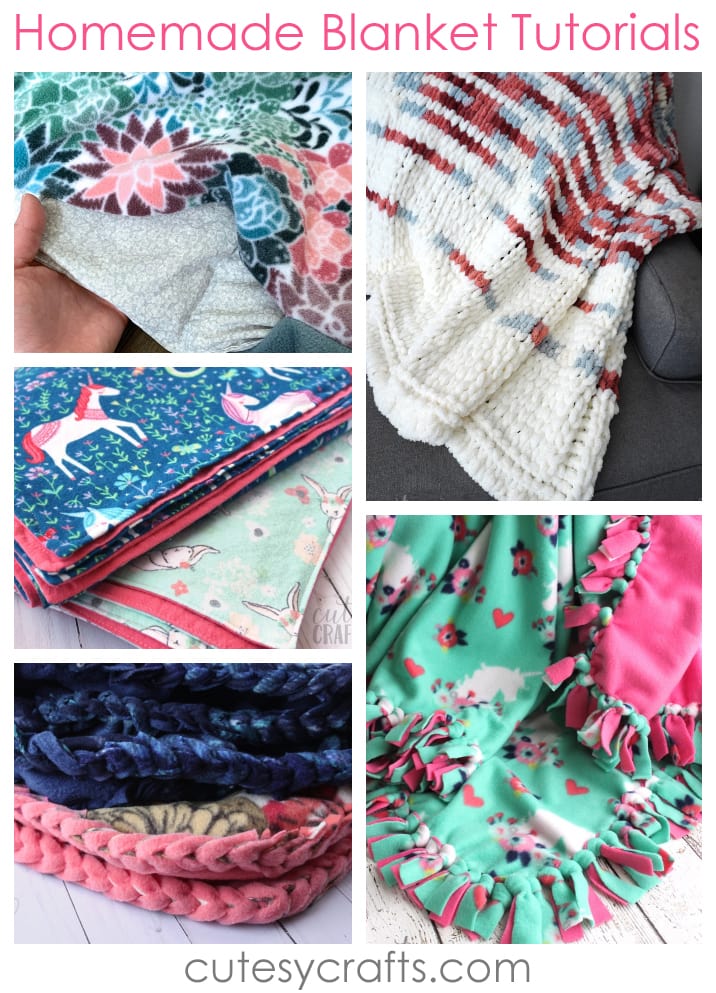 11 Homemade Blanket Tutorials
Upcycle all of your old receiving blankets to make this easy baby quilt from receiving blankets. Such a fun way to use them as your baby grows!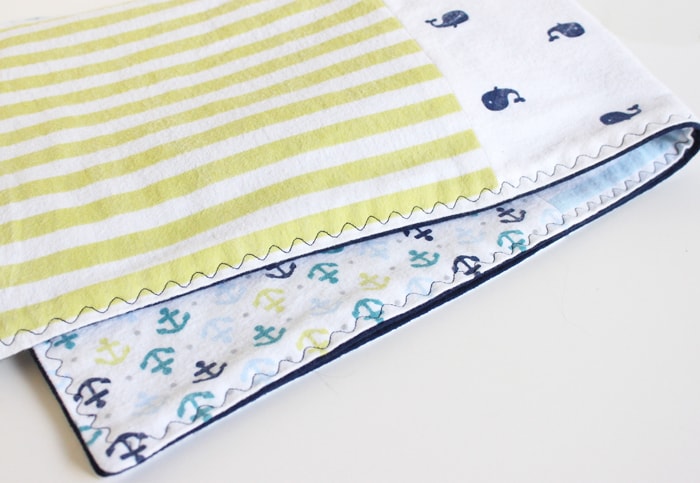 Have a bunch of fleece scraps laying around? Don't throw them away! Learn how to make fleece blankets from scraps.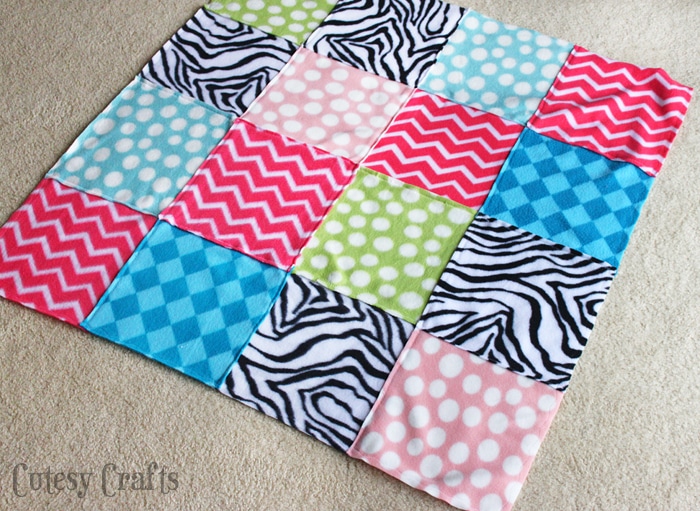 If you don't know how to sew, don't worry. You can learn how to make no-sew fleece blankets with a braided edge. These are so easy and look so pretty!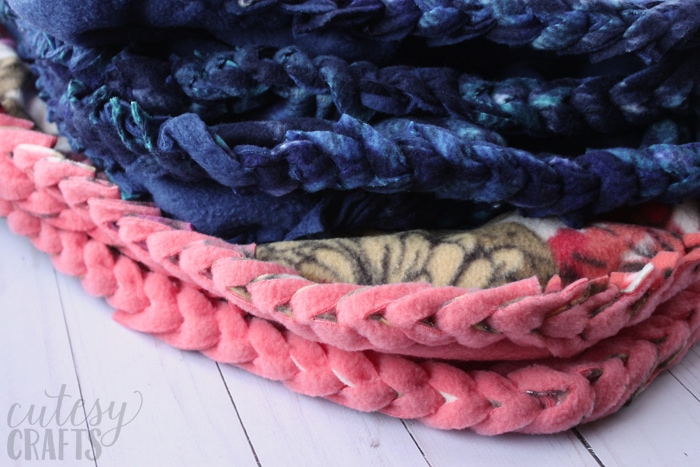 Muslin receiving blankets are so great for swaddling, and now you can customize them with stamps. Make your own DIY stamped muslin swaddling blankets.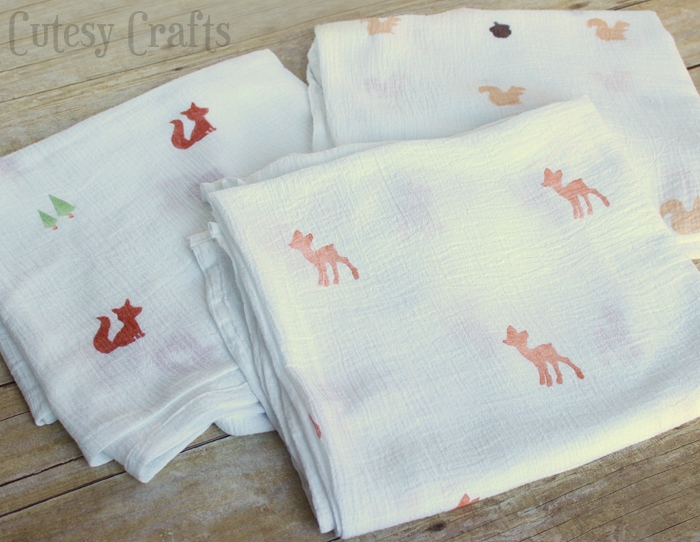 This is my go-to homemade blanket for baby shower gifts. It is so easy to make, and makes the best "throw-on-the-ground" blanket for baby. Learn how to make a blanket for a baby.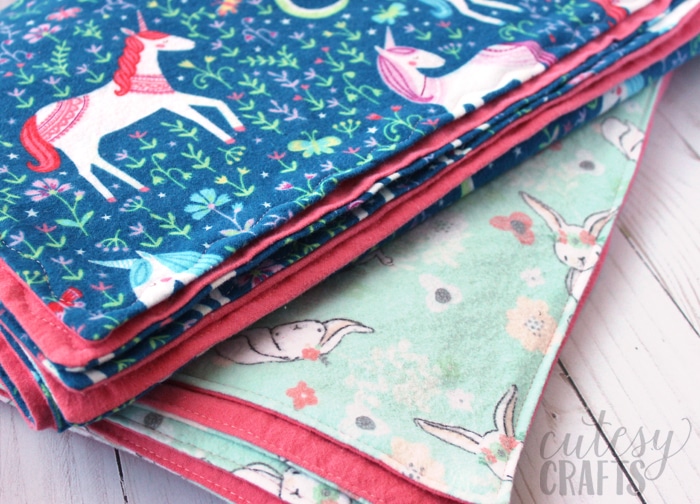 Use your old jeans and scraps of fabric to make an adorable DIY picnic quilt. I even show you how to make a carrying strap.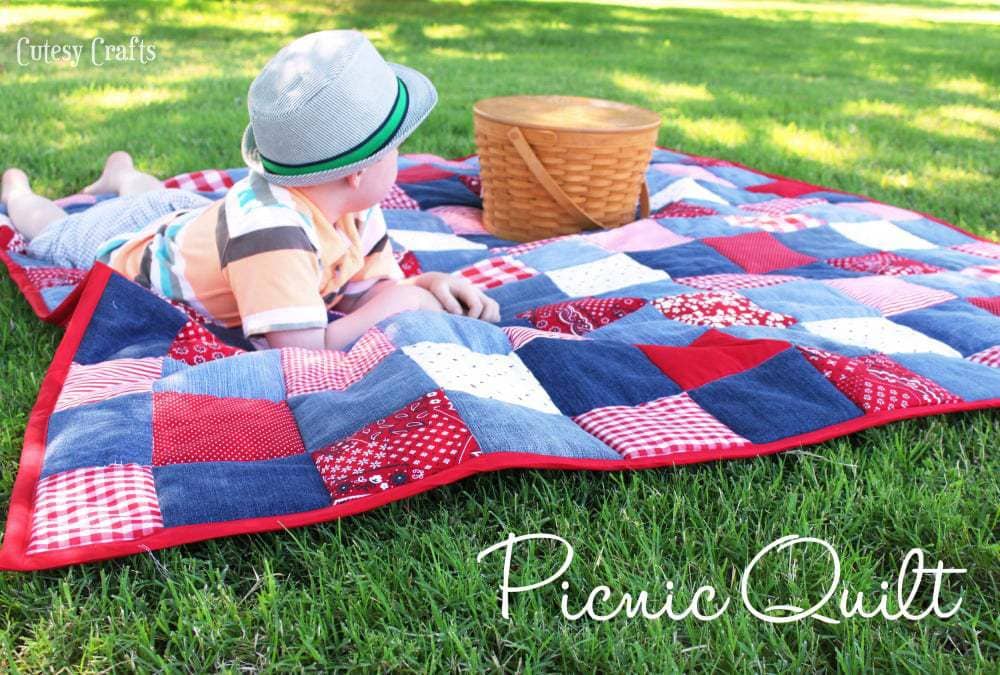 Here's another no-sew fleece blanket that is super easy to make. Learn how to make a tie blanket from fleece.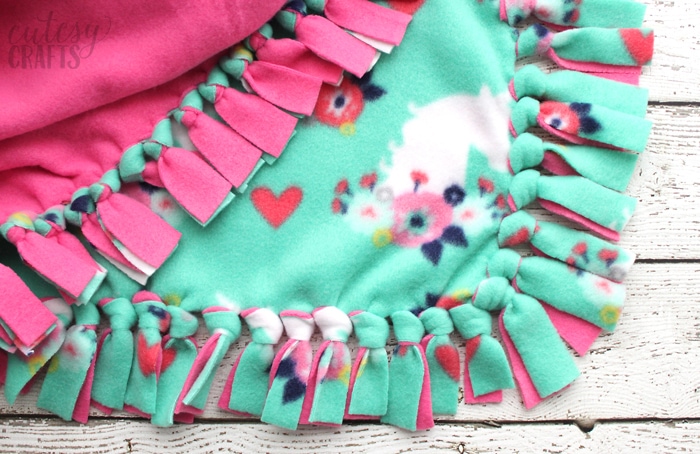 Use the braiding technique to make this cute no-sew fleece mermaid tail blanket pattern.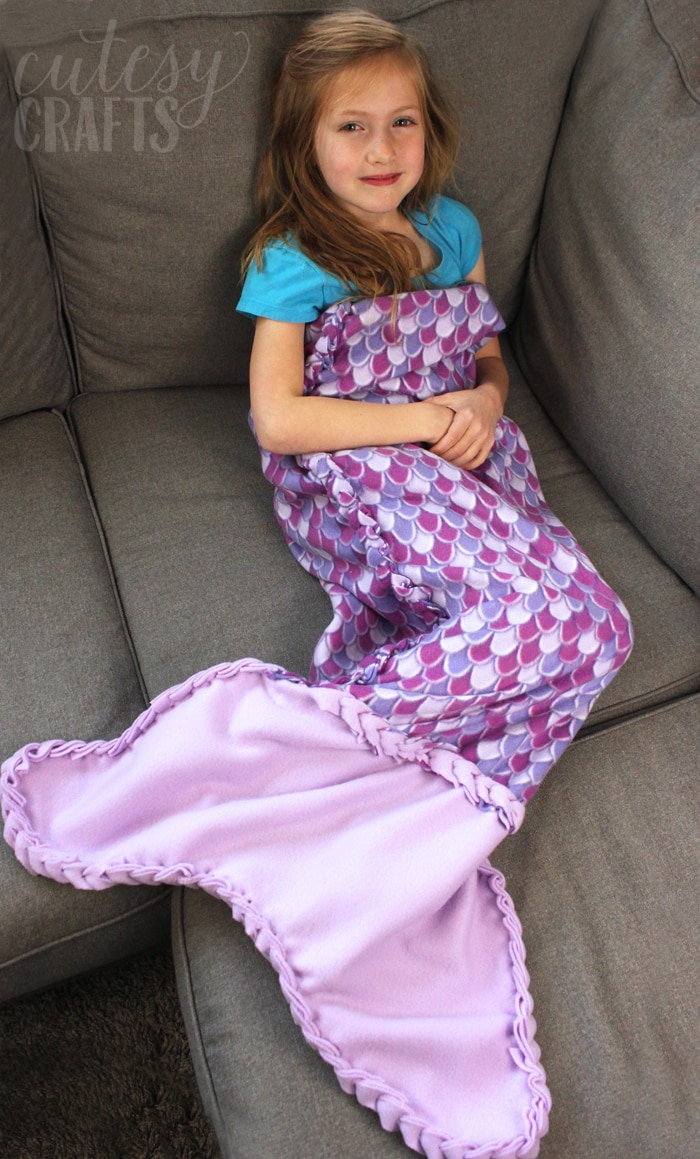 Did you know you can also learn how to make a no-sew blanket with minky fabric? It doesn't shed, so it's also fair game for the braiding technique.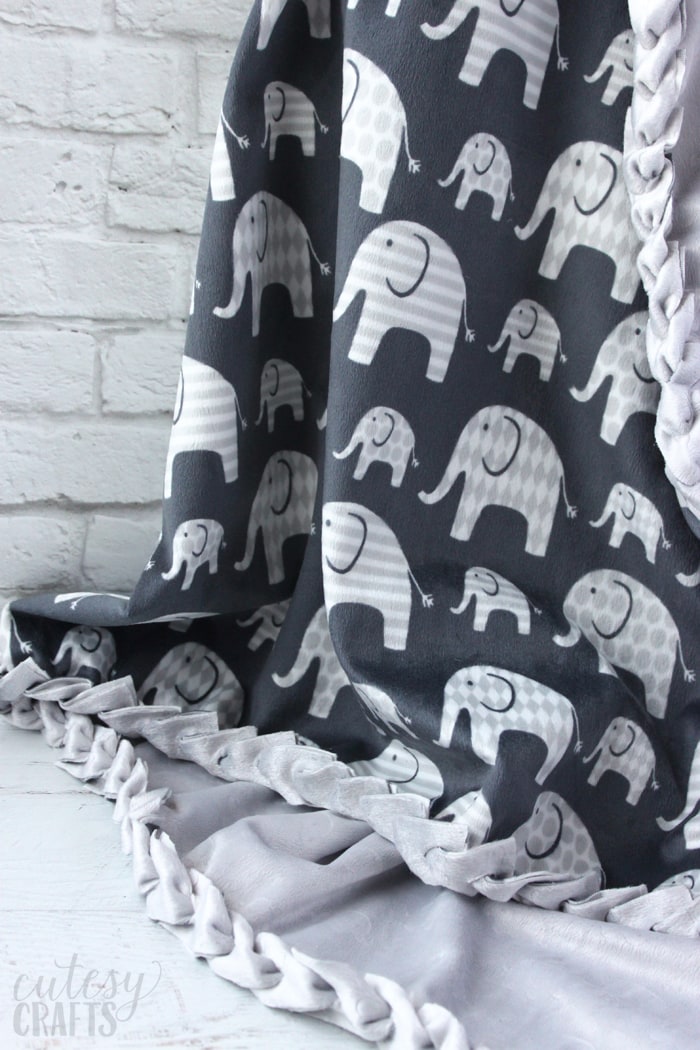 Weighted blankets are great for helping people sleep. They can get kinda pricey though, so I learned how to make a weighted blanket myself. This tutorial also shows how to make a removable cover for washing.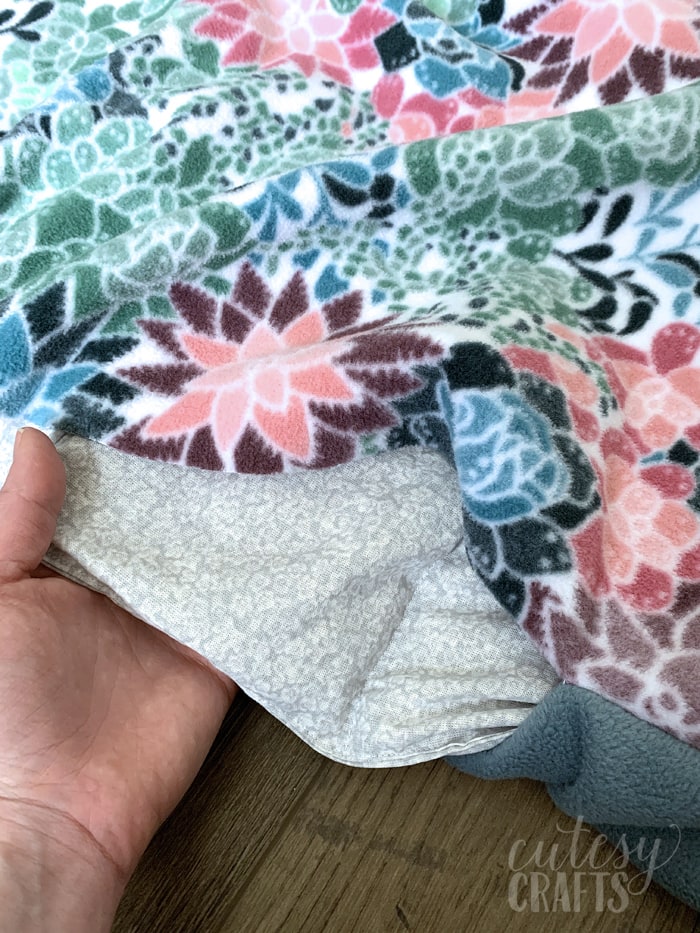 Don't be intimidated by a yarn blanket, thinking you have to learn how to knit or crochet. Learn how to make a loop yarn blanket with no hooks or needles required. It's so easy!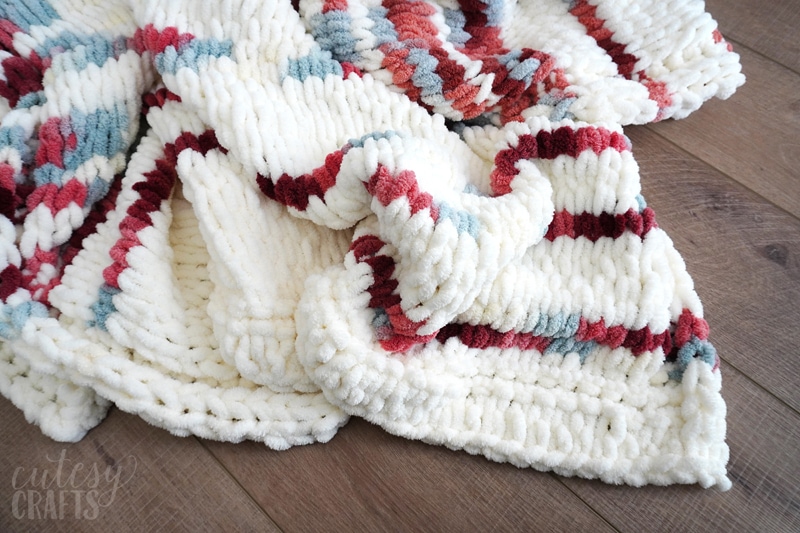 I hope you liked these ideas and found some inspiration to make a homemade blanket for someone (or yourself).