Learning how to do a threaded running stitch is so easy. It produces a fun wavy line that can be used to embellish designs or clothing. You can do it in all one color or use two different colors.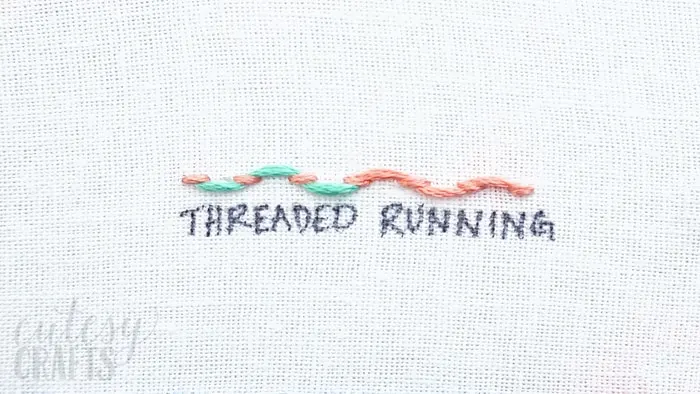 This stitch is pretty easy to work. You simply start with a running stitch and run a thread, up and down, under those original stitches. To learn how to do a threaded running stitch, take a look at my tutorial. You can click the video below or check it out on my YouTube channel.
If you are using an ad blocker, you may need to disable it to see the video.
Learn all of these other embroidery stitches by making this embroidery stitch sampler 2 with me. It's a great way to practice and a nice reference to have while you are reading other embroidery patterns.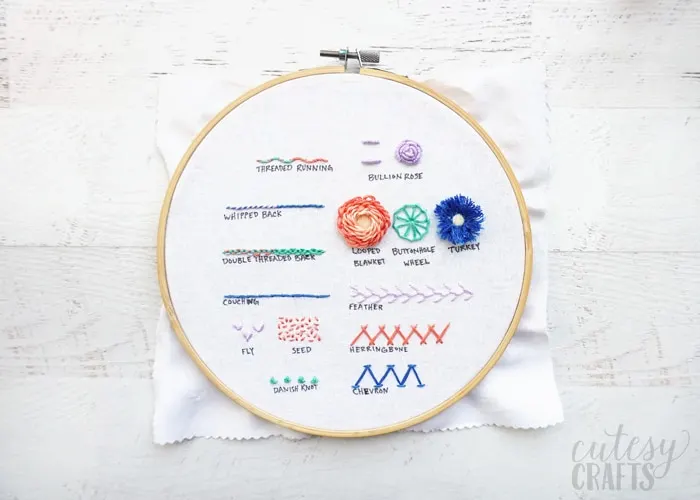 Get the free pattern!
To download this free pattern, enter your information in the form below or click here to subscribe to my newsletter. It's free, and I'll keep your email address safe. You can also unsubscribe at any time.