I've been doing the same basic embroidery stitches for a while now, and I've been wanting to try something new. Since my first free embroidery sampler pattern was so popular, I decided to create this embroidery stitch sampler 2. Make sure you've mastered all of the stitches in my first free embroidery sampler pattern first. These stitches are a little more advanced, and I'm honestly still mastering some of them myself.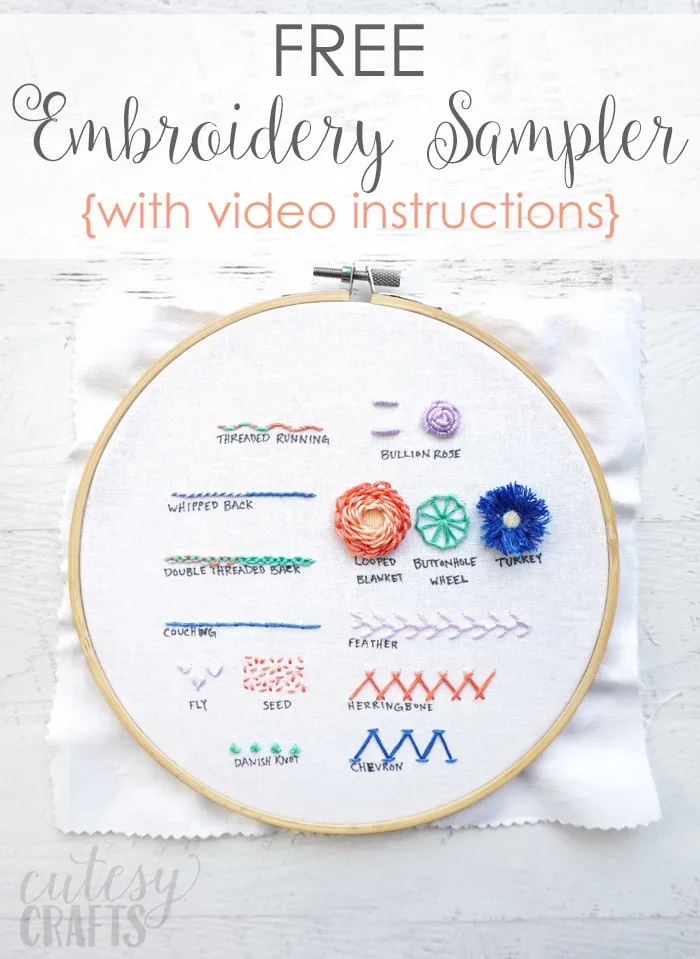 (This post may contain affiliate links, which means I may receive a commission, at no extra cost to you, if you click a link and purchase something that I have recommended.)
To stitch this free embroidery sampler pattern, you'll need: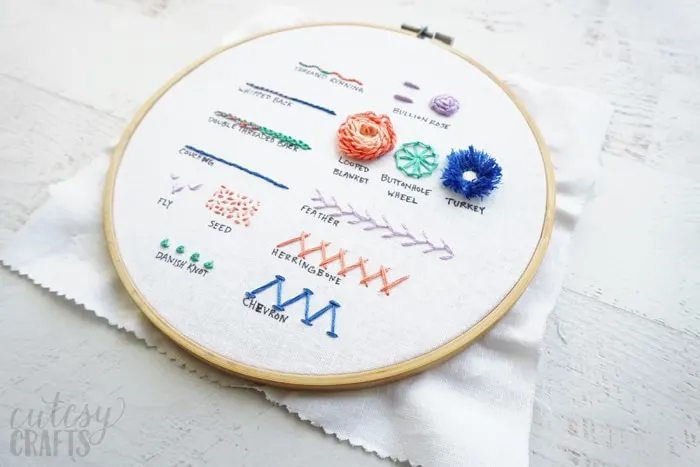 The stitches you'll learn are threaded running stitch, whipped backstitch, double threaded backstitch, couching, fly stitch, seed stitch, Danish knot, bullion rose, looped blanket flower, buttonhole wheel, turkey stitch flower, feather stitch, herringbone stitch, and the chevron stitch.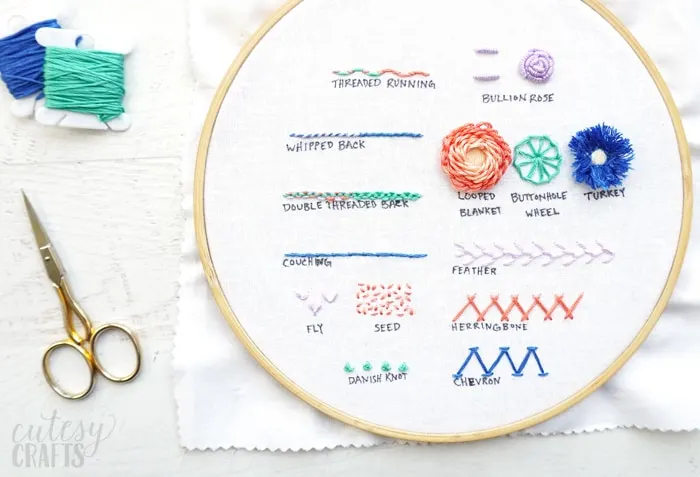 I created a video for each stitch and will be uploading them as I finish editing them on my YouTube channel.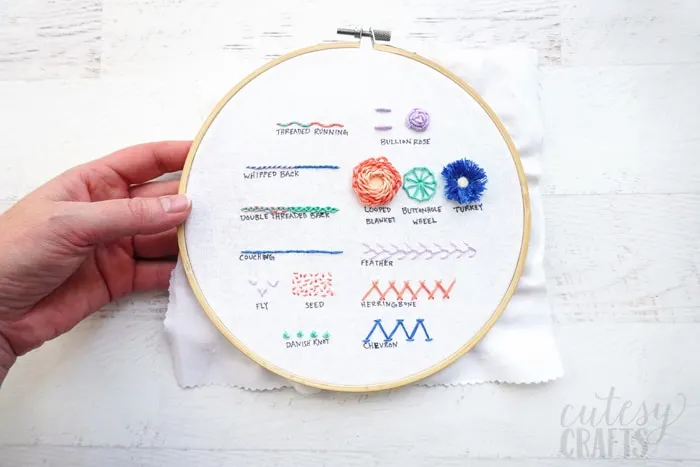 Get the free sampler pattern!
To get the password, enter your information in the form below to sign up for my free email newsletter.
You will get an email with the password. Already subscribed but forgot the password? No need to subscribe again! Every email newsletter I send has the password in it, so check the latest one.
Cutesy Crafts is a participant in the Amazon Services LLC Associates Program, an affiliate advertising program designed to provide a means for sites to earn advertising fees by advertising and linking to amazon.com.