Office Depot sponsored this post, but all thoughts and opinions are my own.
Since I work from home, my office serves multiple functions. It's my craft room, kid homework/craft area, and home office all in one. Things can get a little messy, but I try to keep it as organized as possible.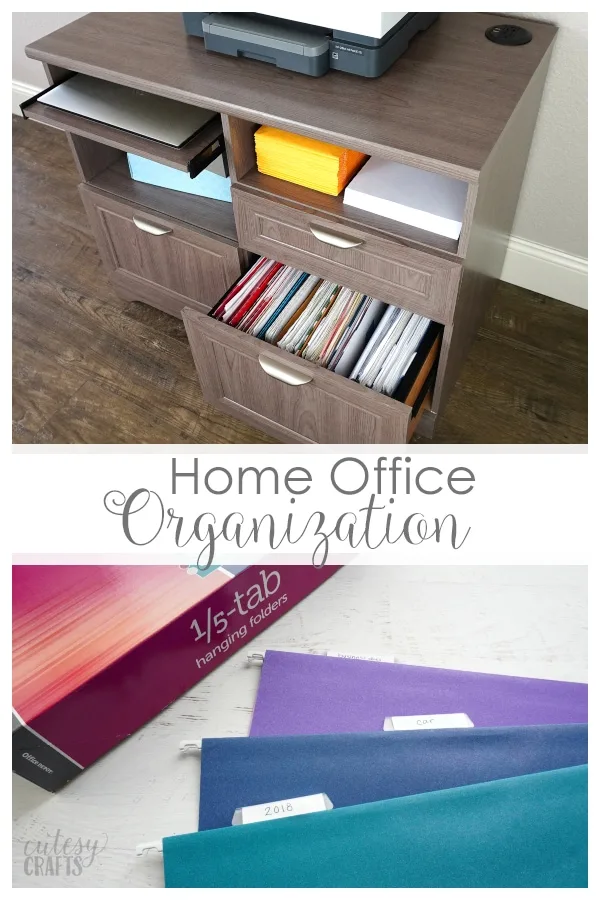 We had a big filing cabinet that wasn't really needed for the amount of papers we have, and I've been wanting something different for a while now. Office Depot and OfficeMax have several exclusive and licensed brands that help me run my small business, so I headed there to find a solution. I found the Realspace® Magellan Tech Station 2.0, and knew it would be perfect to hold my printer, files, and small office supplies. It's way more functional than just a filing cabinet and has just the right amount of space that I need for my files. Perfect for a small home office!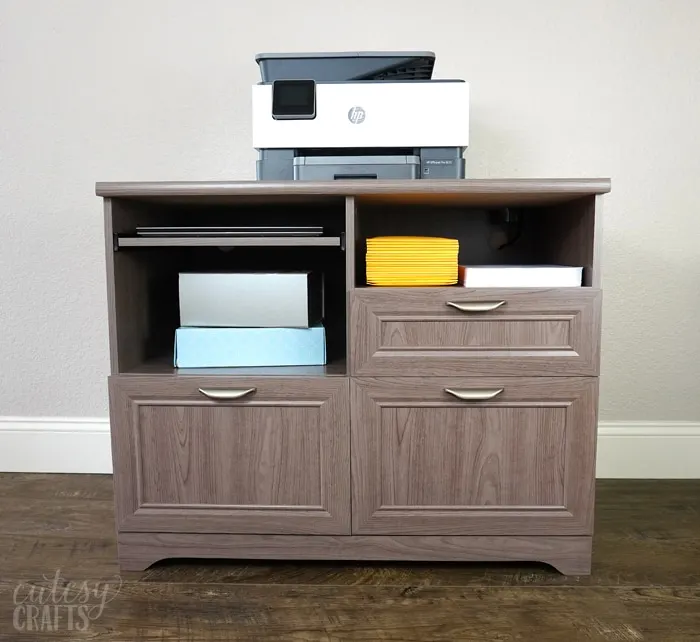 All Realspace® furniture and accessories were created under the belief that stylish, productive workspaces shouldn't cost an arm and a leg. They offer flexible, affordable furniture solutions that help my home office function. The tech station has a slide out shelf for a laptop or keyboard and two filing drawers for letter or legal-size papers. If you have a smaller printer, you can even put it in the space under the slide out shelf and use the top for a computer monitor.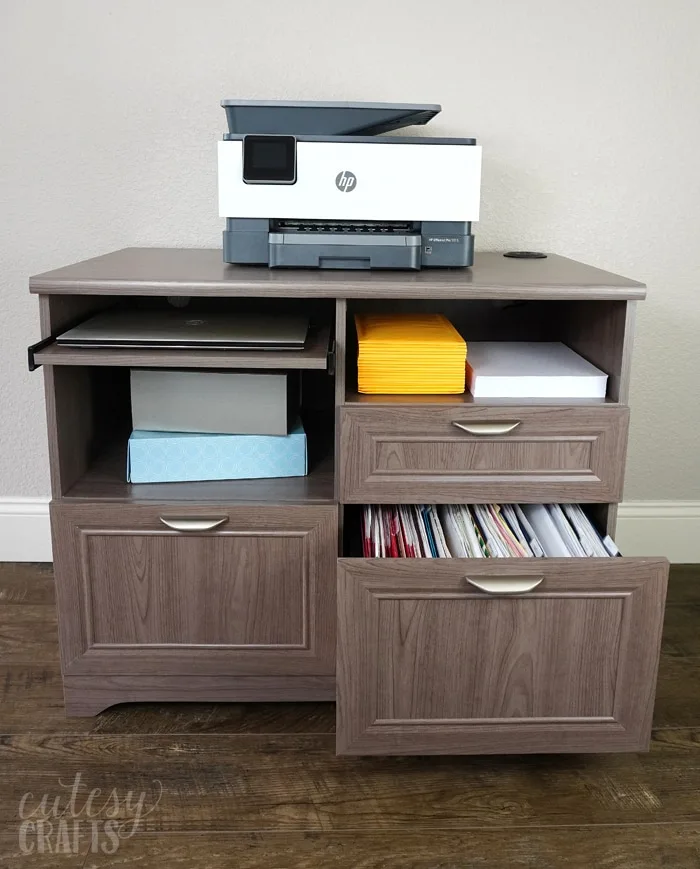 The top of the cabinet has two regular outlets and two USB charging ports. Such a genius thing to add! The perfect charging station for my smaller electronics. I currently have my small postage scale plugged in there. It's stylish and functional, and they offer a whole line of matching office furniture!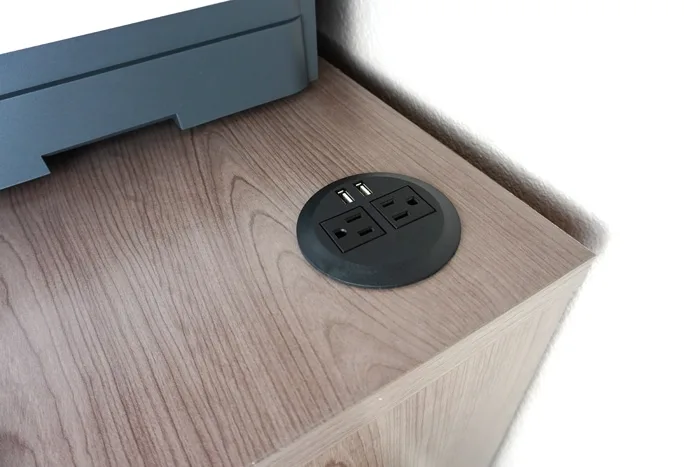 Easy Filing System
I try to keep my papers as organized as possible. I hate paper clutter, and it's so easy to get behind on filing. Over the years, I've come up with a pretty easy filing system that I wanted to share with you today. It works great for my combined home/work office.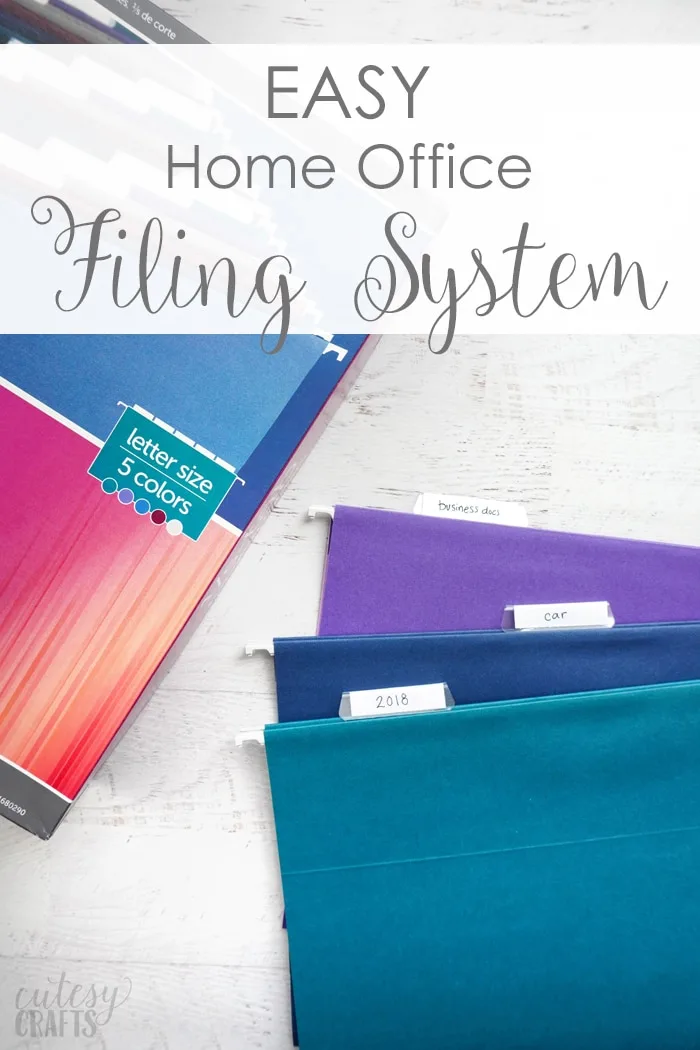 I like to keep things pretty simple and just use hanging folders. Office Depot and OfficeMax offers their brand of supplies that are designed to meet or exceed national brands. I picked up these Office Depot® Brand 2-Tone Hanging File Folders and I just love the colors! I can tell that they are well made too.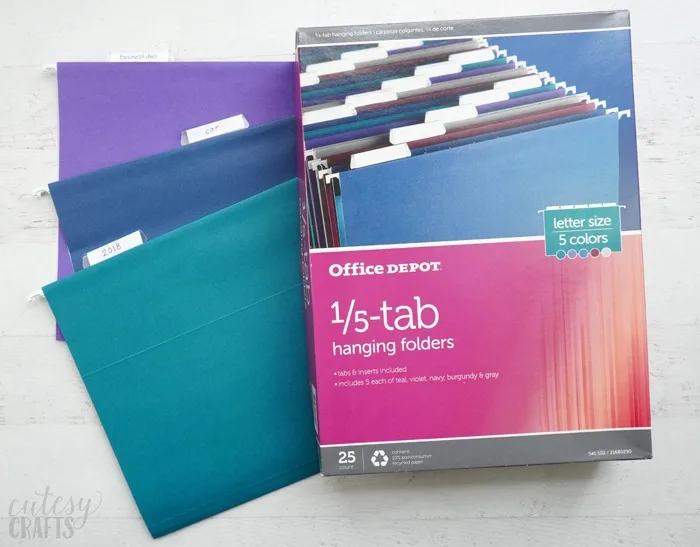 Since most of what I do is online, I don't need a ton of files that are strictly for my business. I have files for business documents, sales tax returns, and patterns. The rest of my files are for bills, receipts, and other random papers.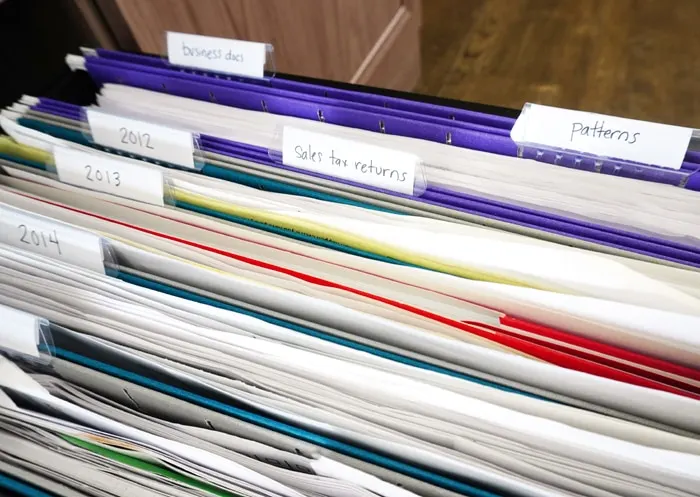 I keep a separate file for every year, going back seven years. Then I have two files in the front for the present year. Any bills, receipts, pay stubs, or other important documents go into those front files. There are two of them, since it tends to be a lot in a year. Anything I get throughout the year, I just put in those files. No thinking or organizing required.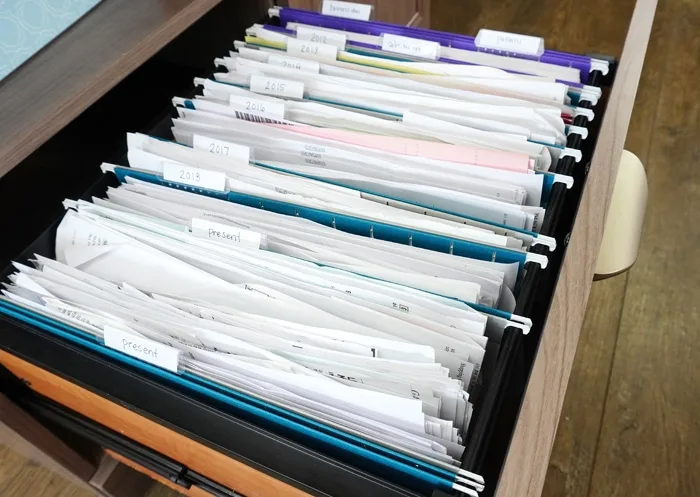 I also have a file for insurance, two for tax returns, one for our car, one for the van, and one for genealogy. You can change them up depending on what kinds of papers you have sitting around.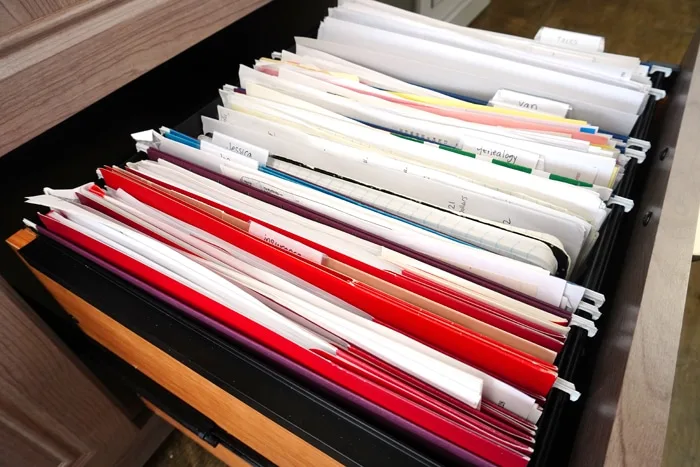 At the end of each year I do the following:
Go through the oldest file and shred anything that doesn't need to be kept forever. Rename that file with the year that just ended.
Go through the "present" files and keep only the most important things. All of my bills can be found online, so I shred those, along with receipts for smaller purchases and other things I don't need to keep.
The more important papers and large purchase receipts go into the new file, with that year written on it.
If you have special files for your business, cars, insurance, etc., sort the papers into those files instead of the year file.
And now you can just close the tech station drawers and no one has to see the messy files! Everything is easy to find if you need it, and you can start collecting papers for the present year again.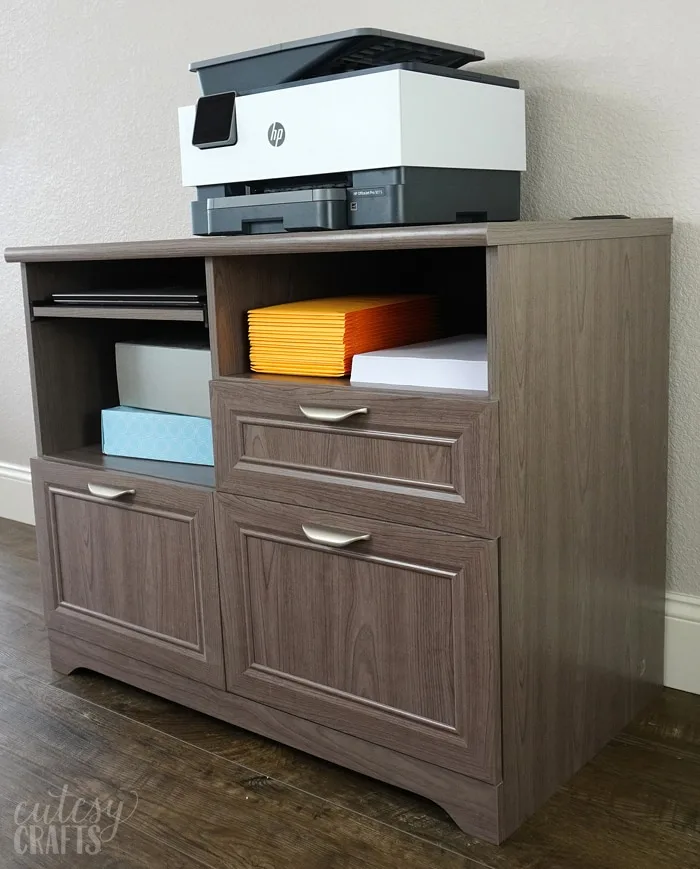 This does take a bit of work at the end of every year, but it's way better than having a pile of "to be filed" papers sitting around. I'm so happy to have these Office Depot® Brand products to organize my home office space! What strategies do you use to keep your home office organized? I hope my ideas help you, and I'd love to hear yours!
Office Depot sponsored this post, but all thoughts and opinions are my own.