My kids love making perler bead designs, and I've already made a bunch of free perler bead patterns. They can never get enough, so I made these cute little knight and princess perler bead designs. As always, these are really easy to make, and you just use square trays.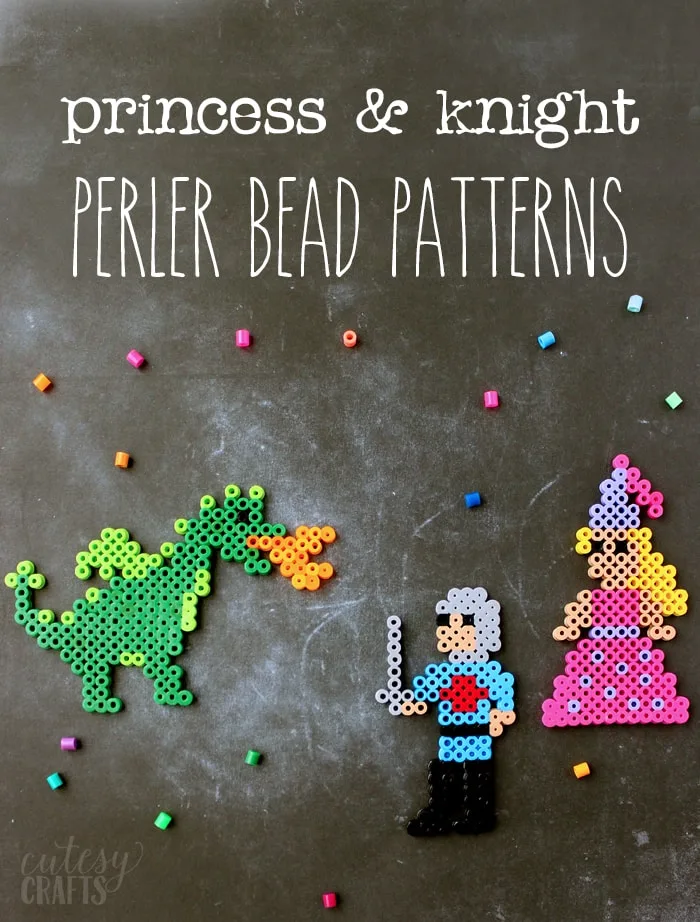 (This post may contain affiliate links, which means I may receive a commission, at no extra cost to you, if you click a link and purchase something that I have recommended.)
To make these princess and knight perler bead designs, you'll need:
small perler bead patterns (click the link at the bottom of this post to get them)
perler beads – We have this big bucket of beads.
perler bead tray – You'll need a square like this one.
We made a cute little princess perler bead pattern.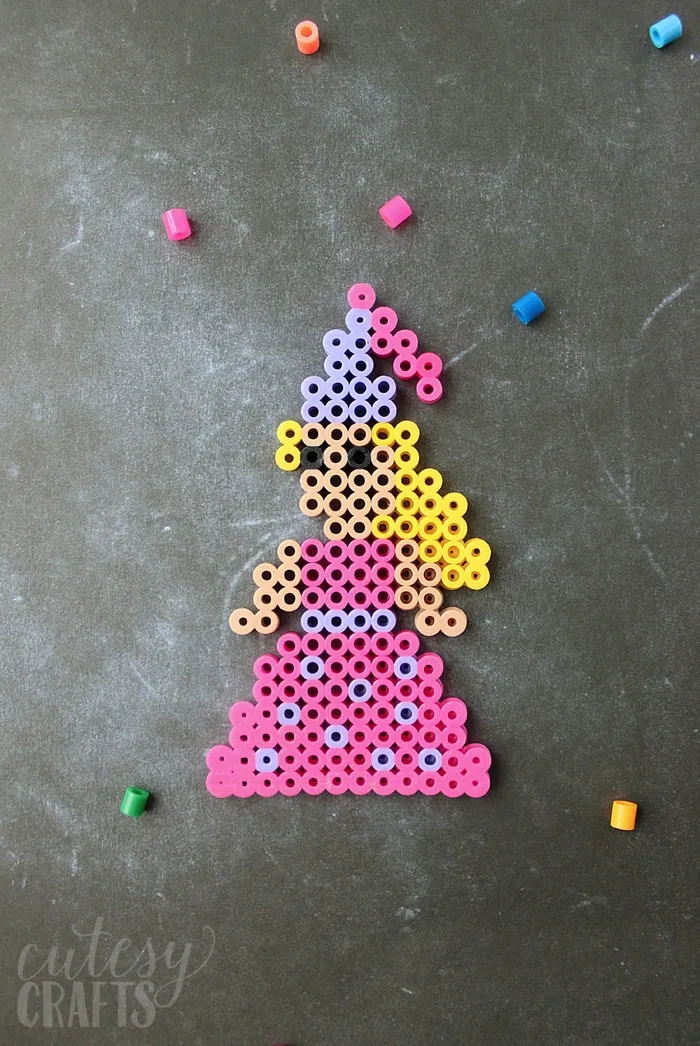 She needed a knight, of course.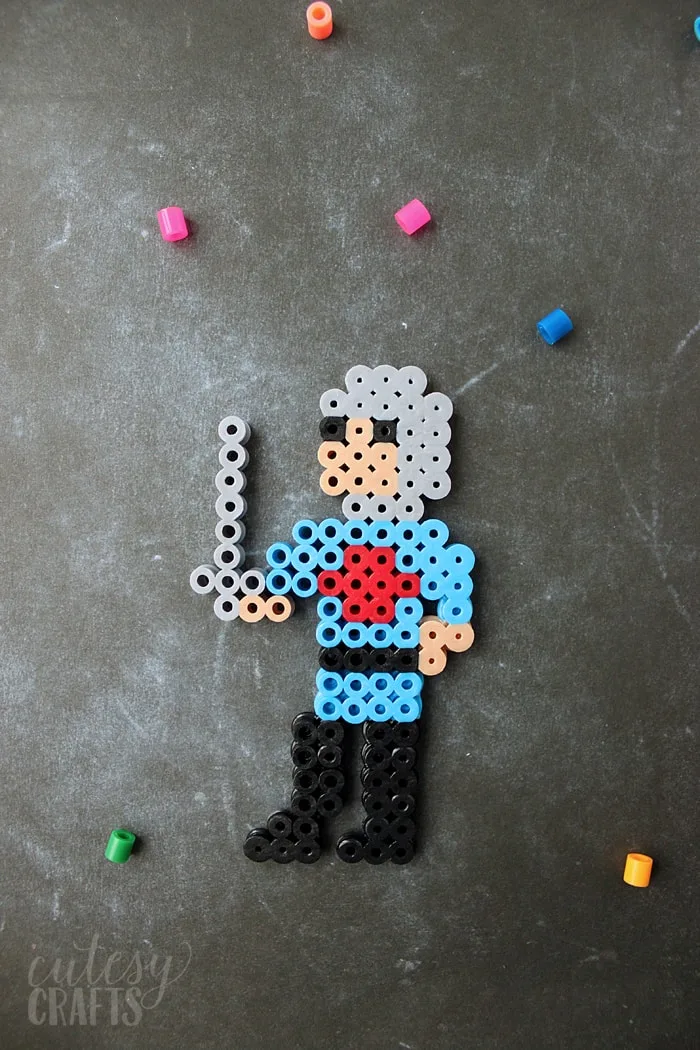 And he needed a perler bead dragon to fight.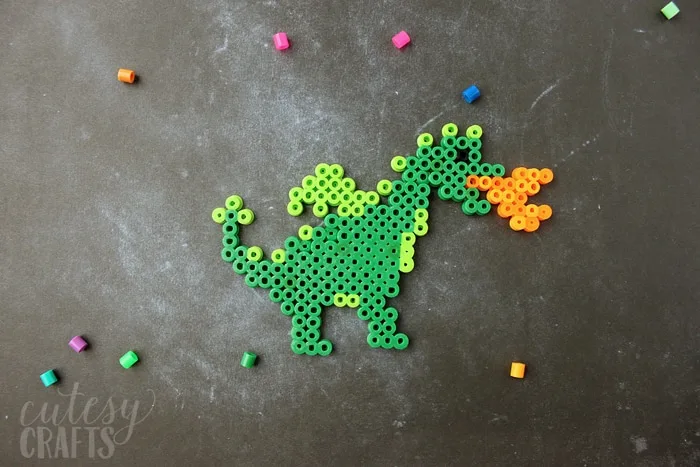 So fun!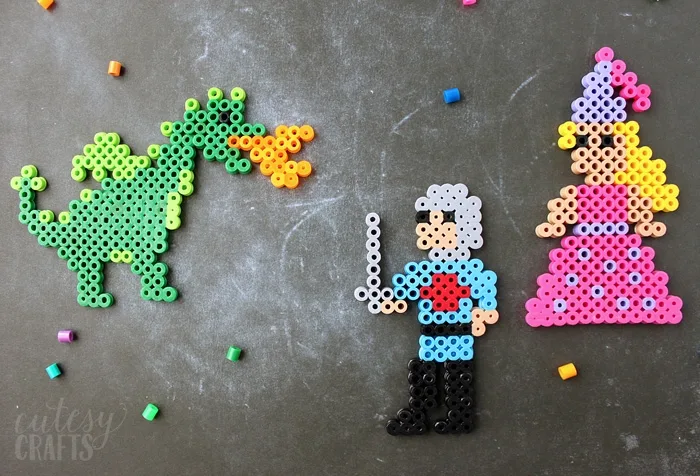 If you like this perler bead pattern, make sure to check out my small perler bead patterns and my easy mermaid perler bead patterns.
Download the free knight and princess perler bead design!
Click here to download this pattern.
Cutesy Crafts is a participant in the Amazon Services LLC Associates Program, an affiliate advertising program designed to provide a means for sites to earn advertising fees by advertising and linking to amazon.com.