My kids are home for the summer, and that means I get to think of fun things to keep them busy. Perler beads are always a hit, so I made some easy mermaid perler bead patterns for them to try out. These ones are very simple so they can actually finish them without frustration. They loved them! If your kids like these, make sure to also check out my unicorn perler bead patterns and these small perler bead patterns.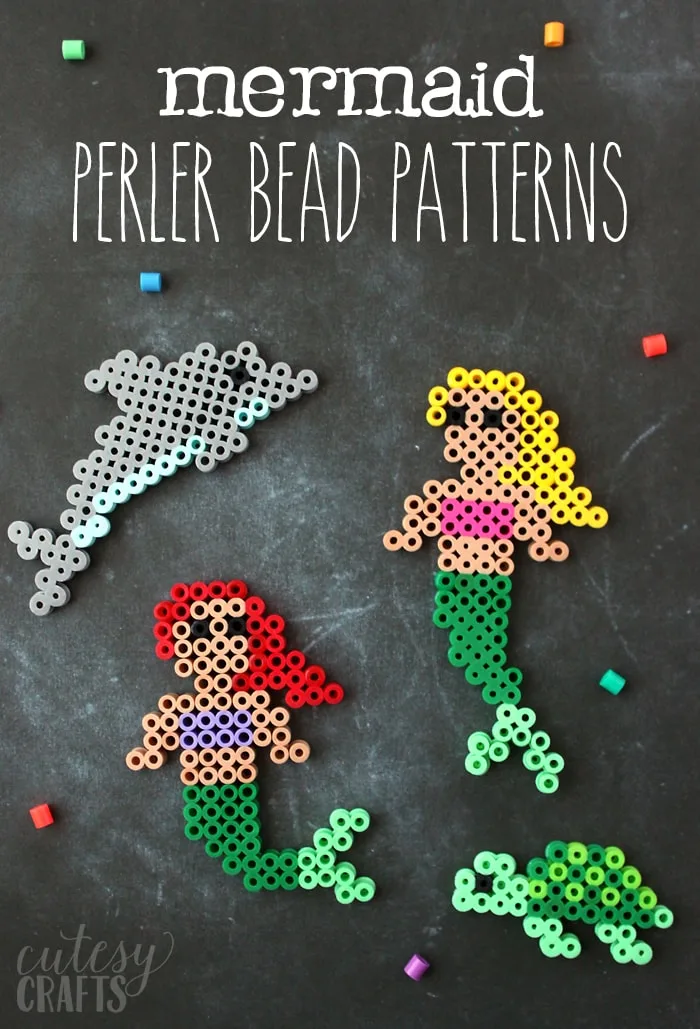 The one mermaid obviously looks like a Little Mermaid perler bead pattern, but you can make her any color that you want. How do you resist making a mermaid look like Ariel though?! That one was my girls' favorite (and mine too.)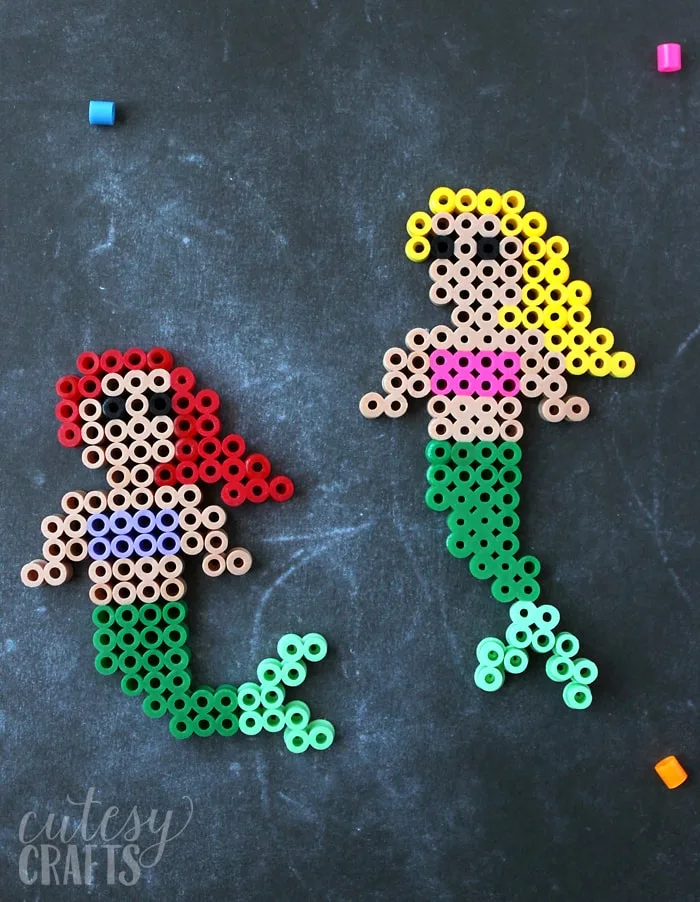 (This post may contain affiliate links, which means I may receive a commission, at no extra cost to you, if you click a link and purchase something that I have recommended.)

To make these perler bead mermaids, you'll need:
easy mermaid perler bead patterns (click the link at the bottom of this post to get them)
perler beads – We have this big bucket of beads.
perler bead tray – You'll need a large square like this one.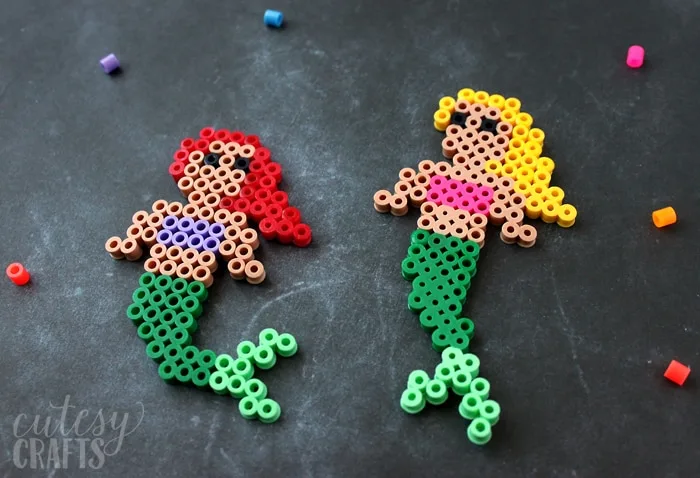 Of course, I had to make a couple friends for the mermaids. I created a dolphin perler bead pattern and a turtle perler bead pattern. Afterwards, my son suggested that I made a narwhal pattern. We have a running joke where I tell him that I don't believe narwhals are real. I might need to get around to making another pattern for one.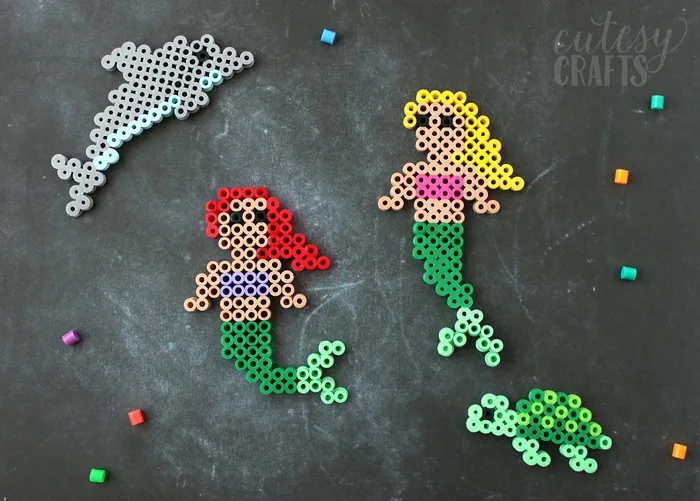 I'm sharing this pattern free today. If you choose "actual size" in the print options, and use a clear pegboard, you should be able to put the pattern under the pegboard, and it will line up with the pegs. That makes it much easier to follow the pattern, especially for young children.
Download the free pattern!
Click here to download this free perler bead pattern.
Also take a look at these unicorn perler bead patterns!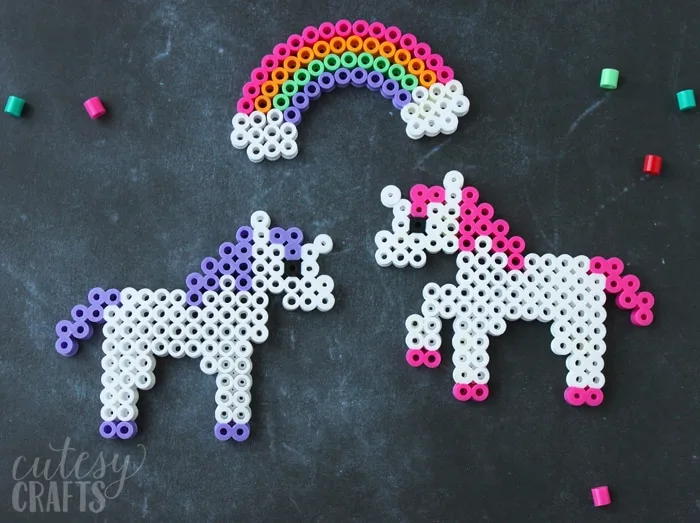 Love mermaids? Make sure you also check out these 40+ adorable mermaid crafts!
Cutesy Crafts is a participant in the Amazon Services LLC Associates Program, an affiliate advertising program designed to provide a means for sites to earn advertising fees by advertising and linking to amazon.com.