The satin stitch has always been something that's intimidated me. I decided to challenge myself with an all satin stitch embroidery pattern, and I think I've finally conquered my fear. I designed this pretty succulent embroidery on canvas that turned out beautiful. I want you to be able to master the satin stitch too, so I made a video for you to watch. You'll find that below.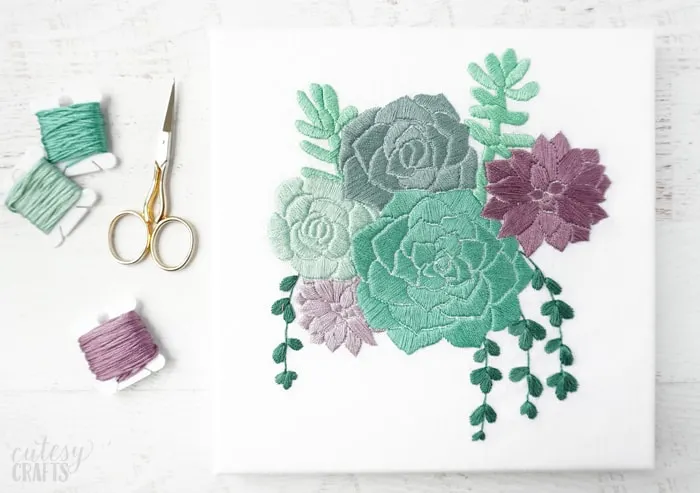 To make this succulent embroidery on canvas, you'll need:
free succulent embroidery pattern – instructions to download are at the bottom of this post
embroidery floss – colors listed on pattern
fabric – I used a cotton/linen blend. See my post about best embroidery fabric.
8 x 8 inch canvas
upholstery tacks
hammer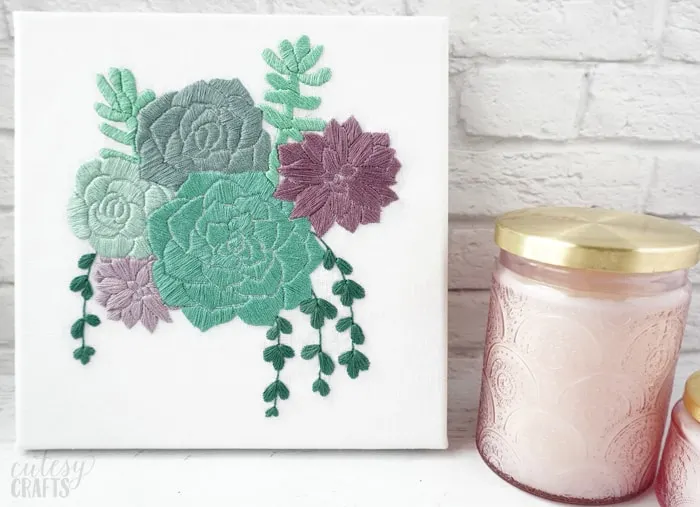 Here's a video of me stitching some of the leaves. Hopefully watching it will help you feel more comfortable with the satin stitch.
I love how the light reflects off the threads to pull different shades out of the colors.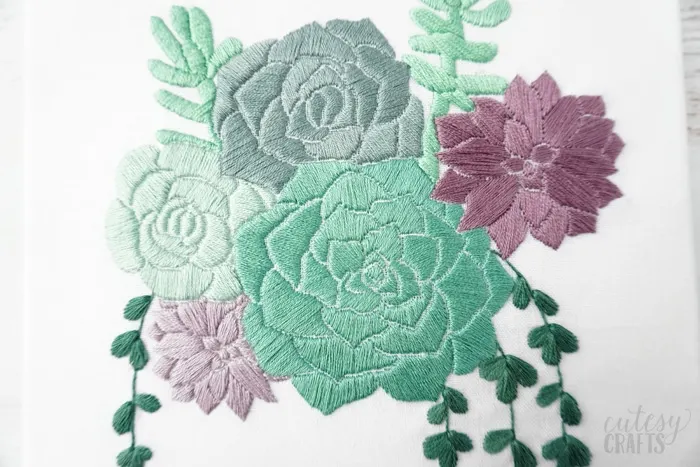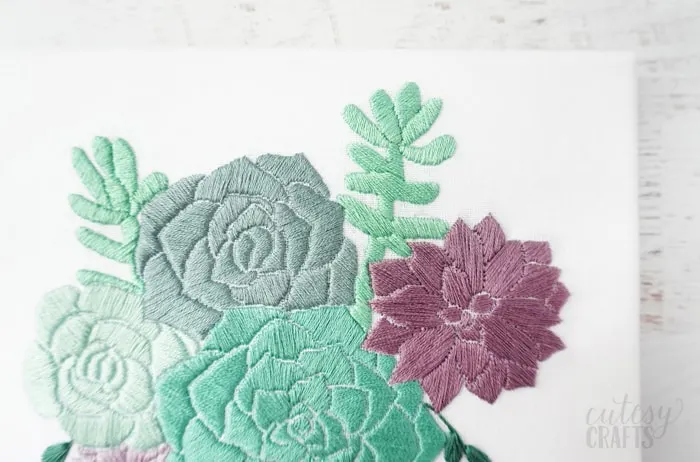 I decided to step away from the hoop and mount this one on and 8 x 8 inch canvas. This pattern will also fit in an 8 inch embroidery hoop, if you'd rather hoop frame it. Check out my post on how to back and embroidery hoop with felt, if you decide to do that.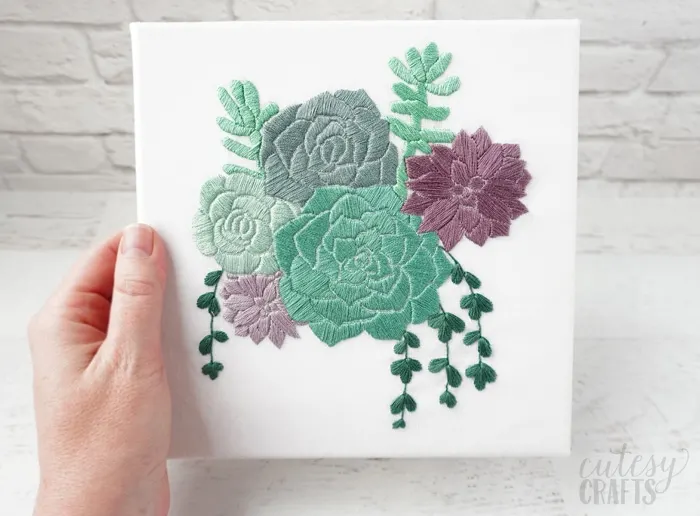 Center the design on the canvas, wrap the fabric around the sides, fold the raw edges under, and hammer in some upholstery tacks. Make sure everything is nice and smooth in the front. You can always take the tacks back out to adjust things. Mine doesn't look perfect on the back, but I decided I didn't care.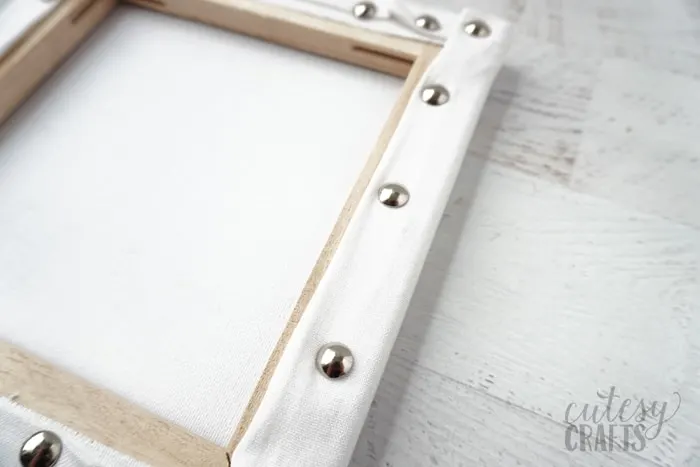 It sure looks pretty on the front!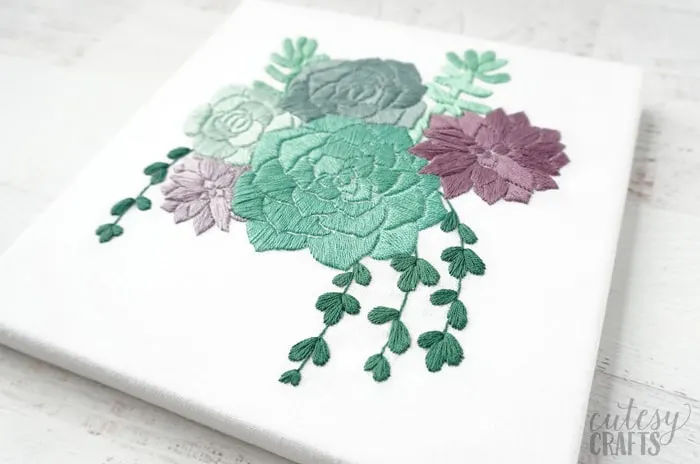 What do you think? Do you like the embroidery on canvas look?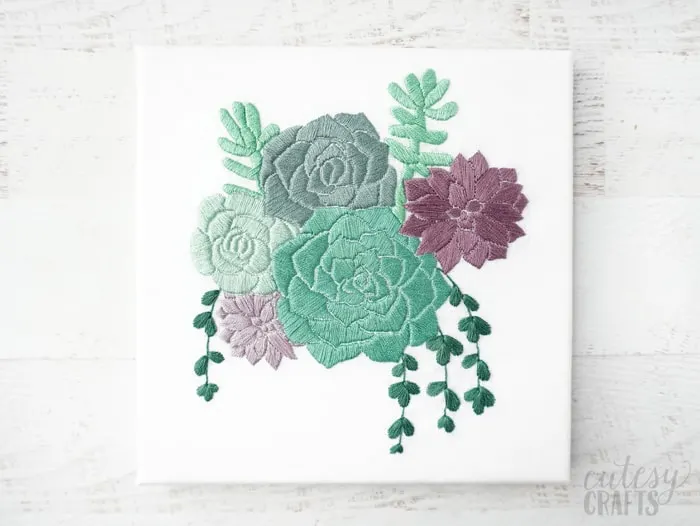 Get the free succulent embroidery pattern!
To get the password, enter your information in the form below to sign up for my free email newsletter.
You will get an email with the password. Already subscribed but forgot the password? No need to subscribe again! Every email newsletter I send has the password in it, so check the latest one.