I've been playing around with the wooden mini embroidery hoops in my shop, and came up with some new mini embroidery patterns to share. I'm so excited for you to see them all because, of course, I had to make like a million!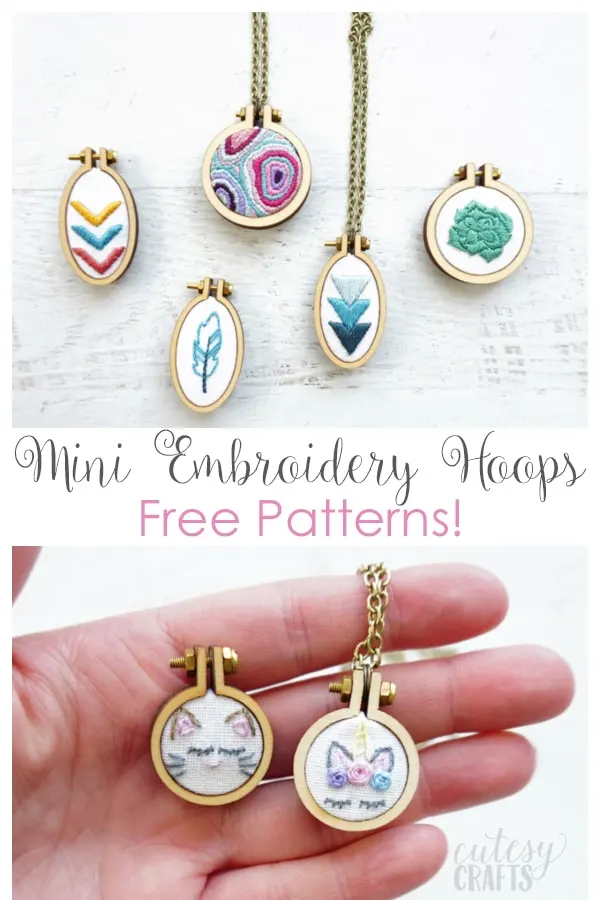 I love these mini embroidery hoops because they are such good quality, but still inexpensive. You can purchase them by themselves or with a chain for a necklace. Oh, and these free mini embroidery patterns should fit my metal embroidery pendants too. Click here to see all of the embroidery supplies that I sell in my shop.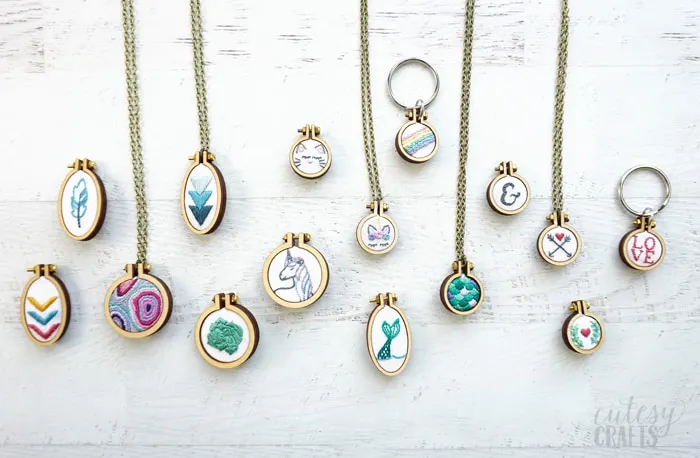 To make these mini embroidery hoops, you'll need: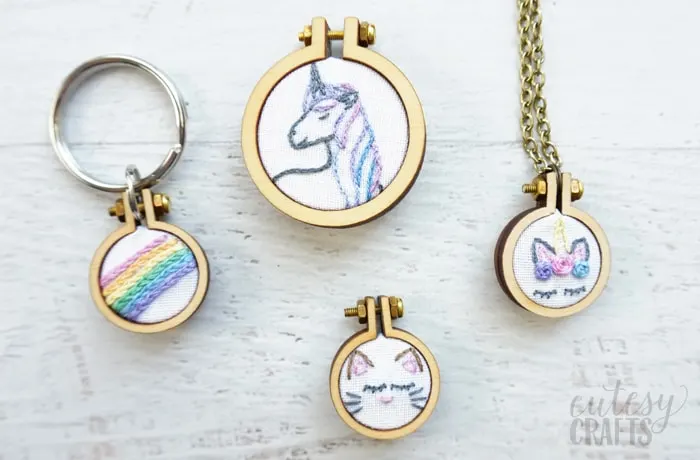 I re-created my floral unicorn embroidery pattern on a much smaller scale for this one. Make sure you make really tiny split stitches!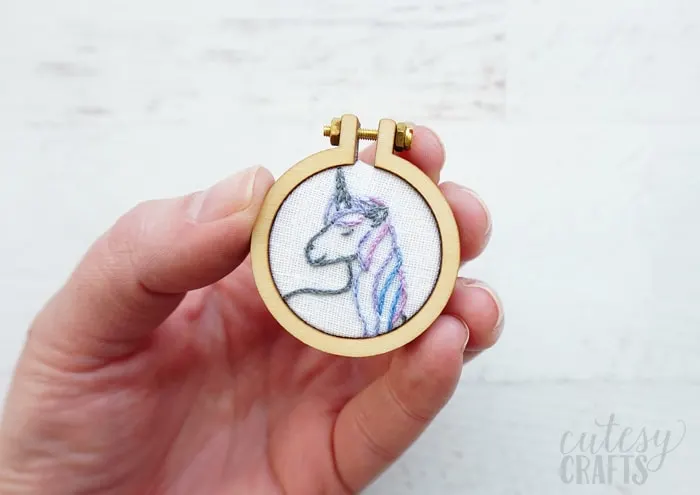 I made a new unicorn necklace pattern with just a unicorn face. Isn't it cute?! My girls are both eyeing it.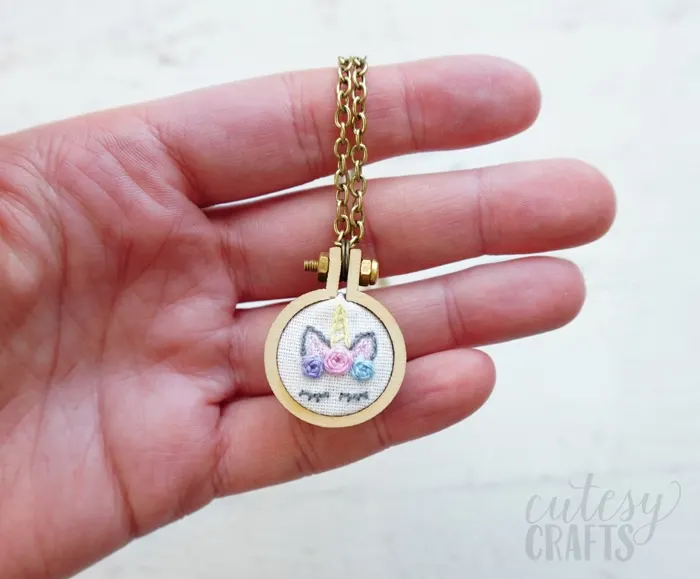 Then I went a little mid-century modern / boho / geometric / I don't really know with these ones. The "marbled" one was definitely the most difficult to stitch up, but it's so pretty. You can make it in any colors. I had to blow up the image on the pattern so you can see all of the colors.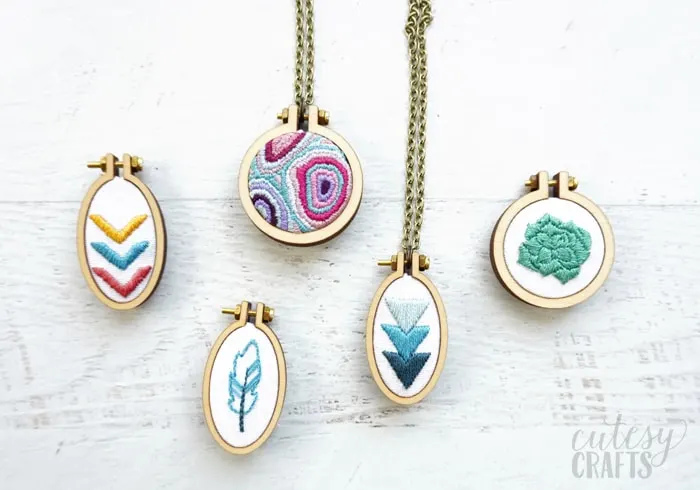 I also live the simplicity of these arrows.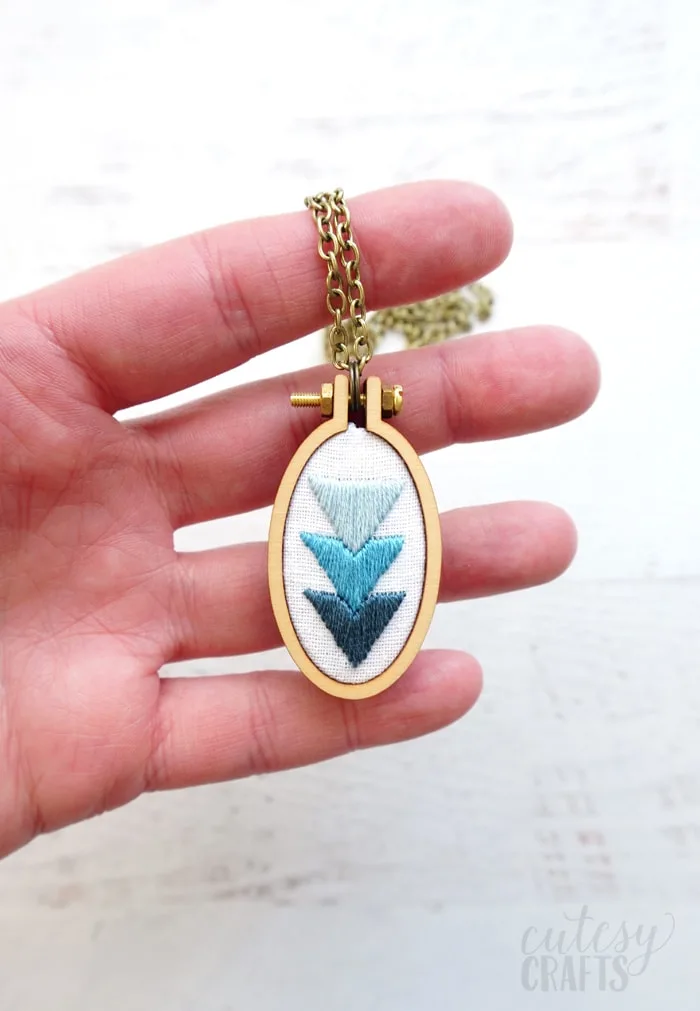 And the minni succulent embroidery?! I die!!!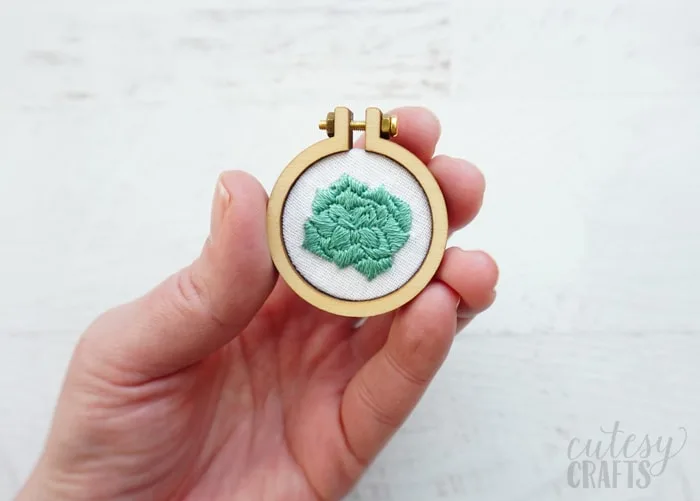 These ones are all made using the 1 inch hoop and kind of have a similar theme of love. Notice that you can also use the hoops for embroidered key chains!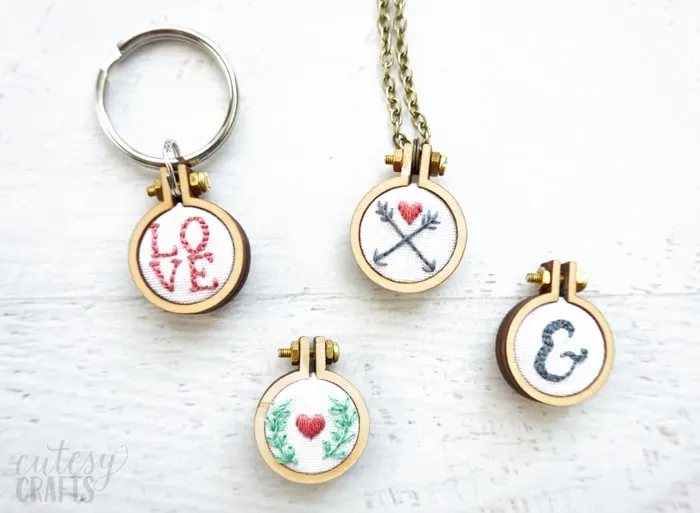 And then, of course, I had to stitch some mermaid mini embroidery hoops. The tail one is a recreation of my mermaid embroidery hoop pattern.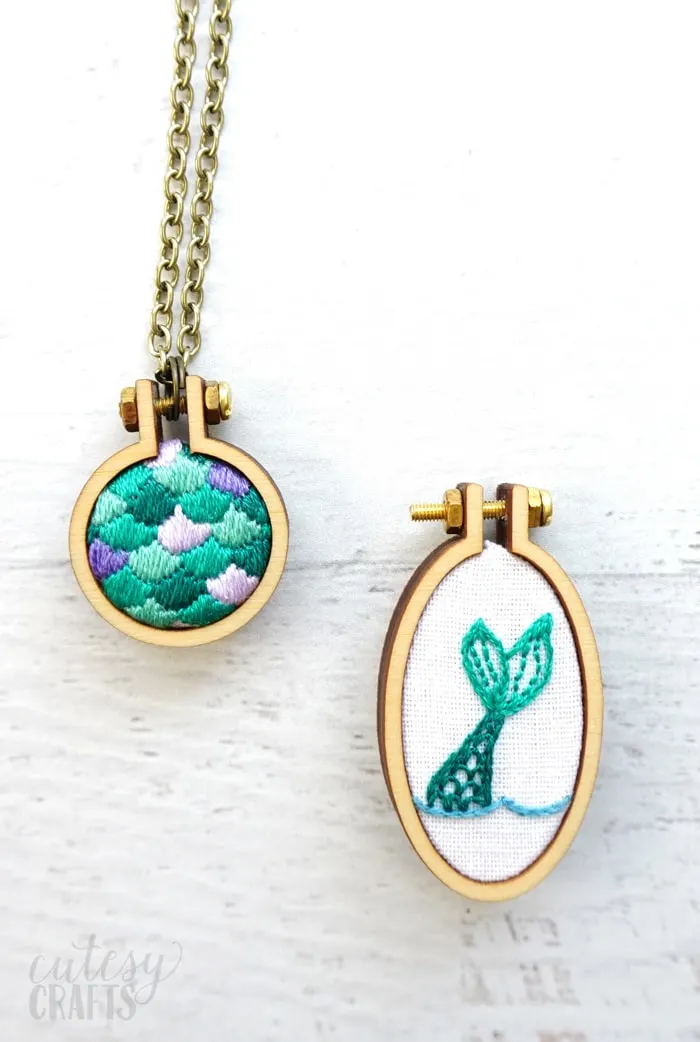 The mermaid scales were a bit challenging with all of the tiny satin stitches, but I got it done. I just have to tell myself that nothing needs to be perfect with embroidery. In the pattern, the design extends beyond the hoop, so you can make sure all of the fabric is covered.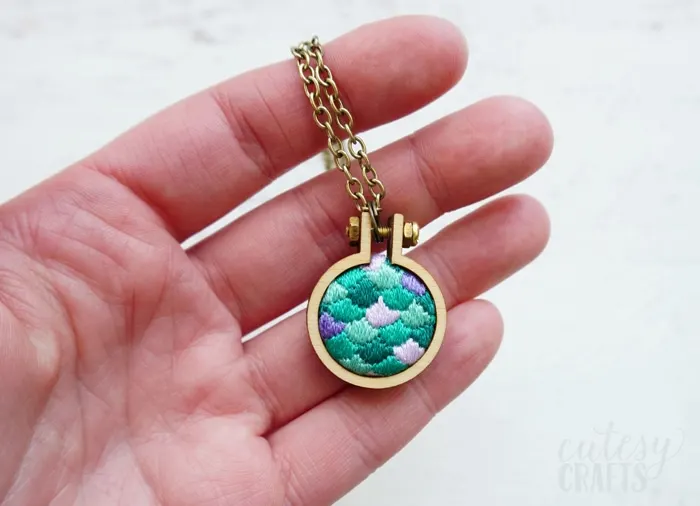 That's all of them! Which one is your favorite? I think the cute mini unicorn face wins for me.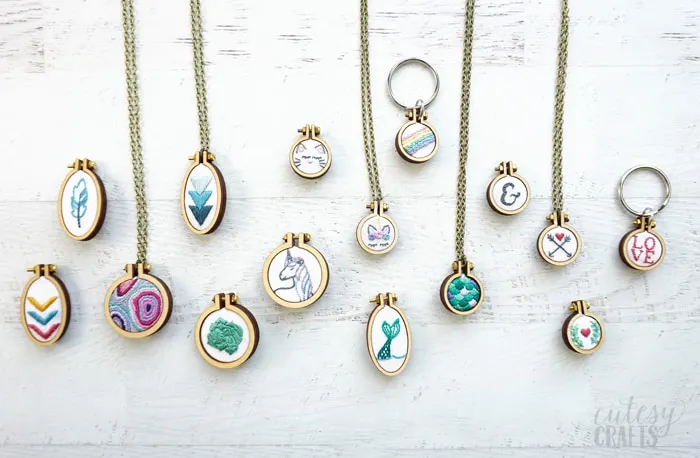 And if you're looking for something else, my free hand embroidery necklace patterns should fit the wooden circle hoops. The oval ones might need some resizing, but I'm hoping to revise those soon, so you can use them on the mini wooden embroidery hoops too.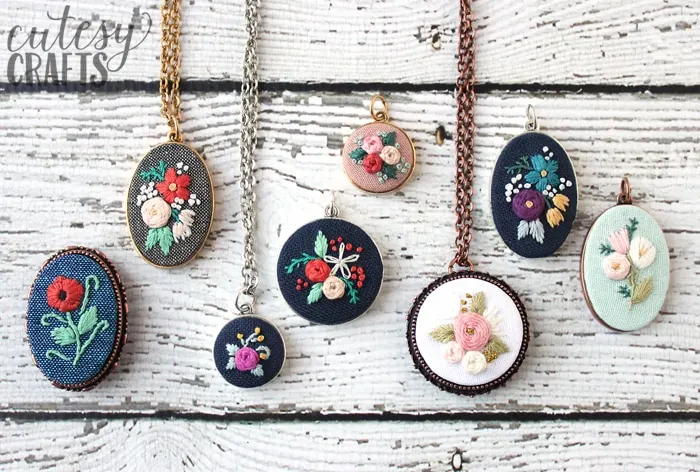 Get the free mini embroidery patterns!
To get the password, enter your information in the form below to sign up for my free email newsletter.
You will get an email with the password. Already subscribed but forgot the password? No need to subscribe again! Every email newsletter I send has the password in it, so check the latest one.