My kids wanted to learn how to make friendship bracelets, but it proved to be too difficult a task for them to master. Last summer we learned the absolute easiest way to make friendship bracelets, and I just had to share. This method is so easy that even my kindergartner can do it, but fun enough that older kids will enjoy it too. Now my kids are bracelet making fools!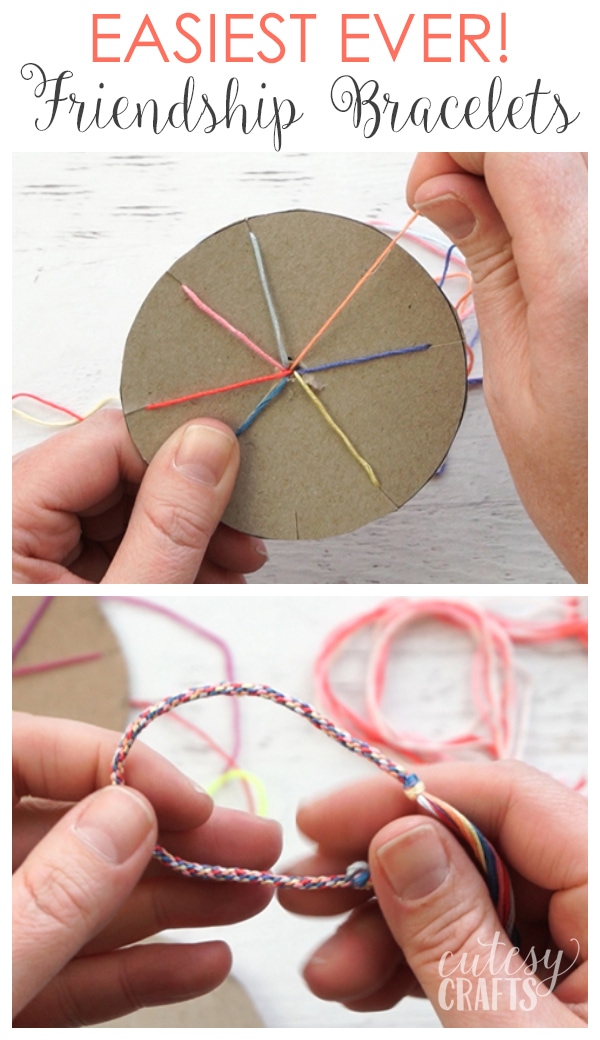 (This post may contain affiliate links, which means I may receive a commission, at no extra cost to you, if you click a link and purchase something that I have recommended. As an Amazon Associate I earn from qualifying purchases.)
If you like this tutorial, make sure you also check out my easy friendship bracelet tutorial. The easiest way for me to show you how to make the bracelets is with a video, so I made a little how to make friendship bracelets video for you to watch. If you are using an ad blocker, you may need to turn it off to see the video. You can also watch it on my YouTube channel.
To make friendship bracelets, you'll need:
pearl cotton or embroidery floss – 7 strands
old cereal box
a pen
scissors
a cup (or other object to trace a circle)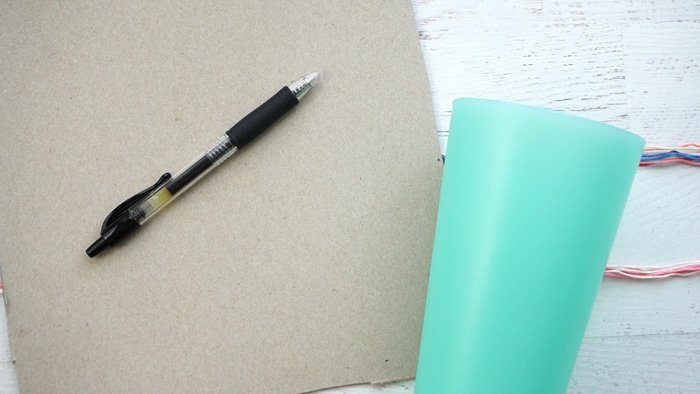 Trace a circle on the cereal box and mark a dot in the middle of the circle. It does not need to be perfect.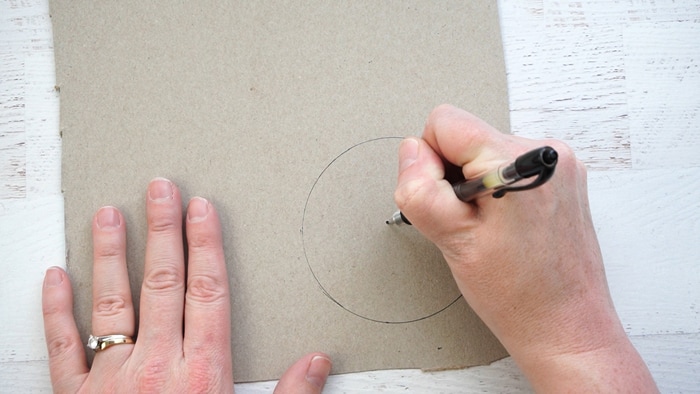 Cut out the circle and poke a hole through the center of the circle with your pen, where you made a mark.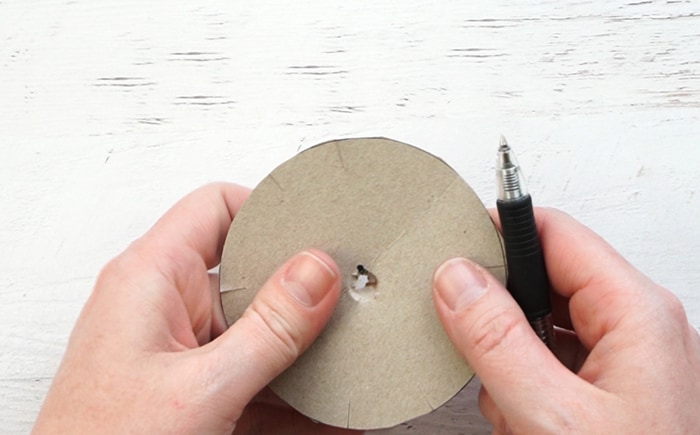 Cut 8, evenly spaced, slits around the circle.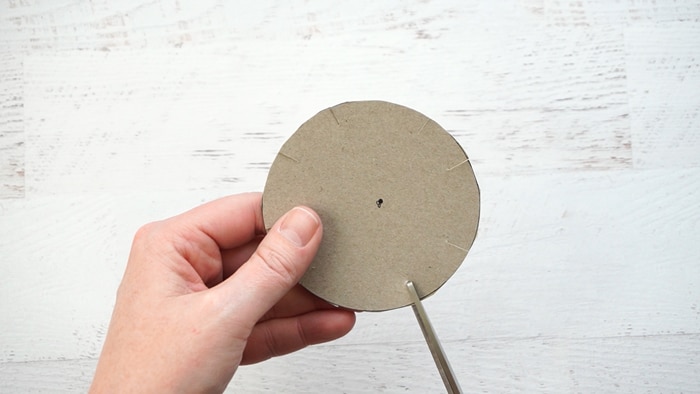 Cut 7 pieces of embroidery floss about the length from your hand to your shoulder.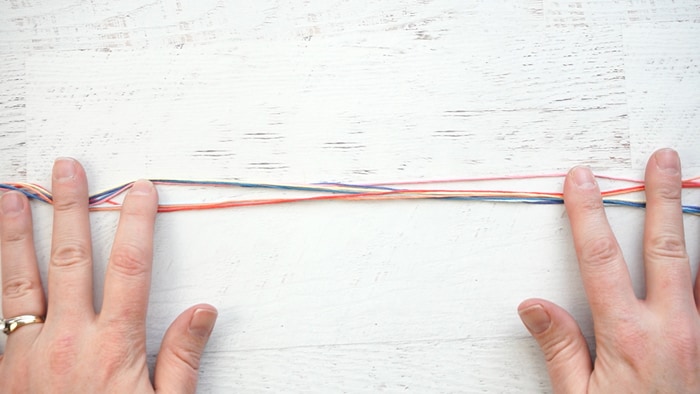 Line up the ends of the floss and tie a double knot.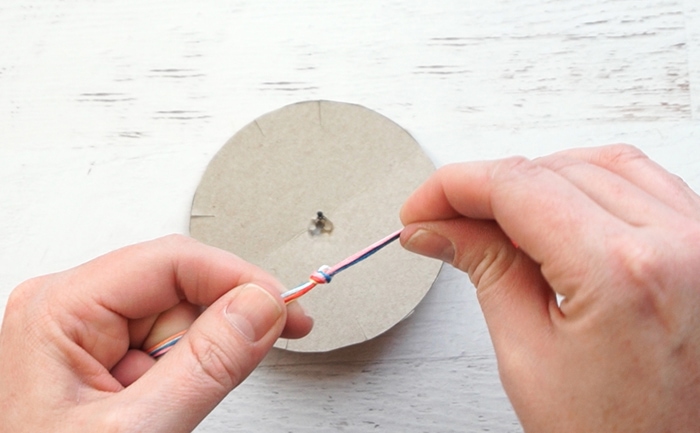 Thread the strands through the back of the hole. Make sure the knot stays on the back side.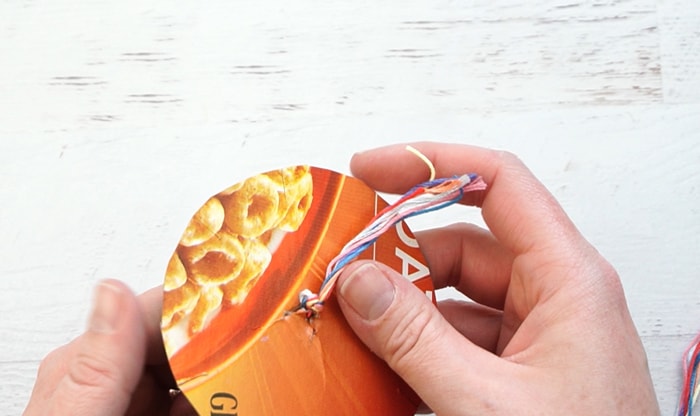 Thread each of the strands through the slits on the front. One slit will be empty. Always keep the empty slit on the bottom of the circle while you work.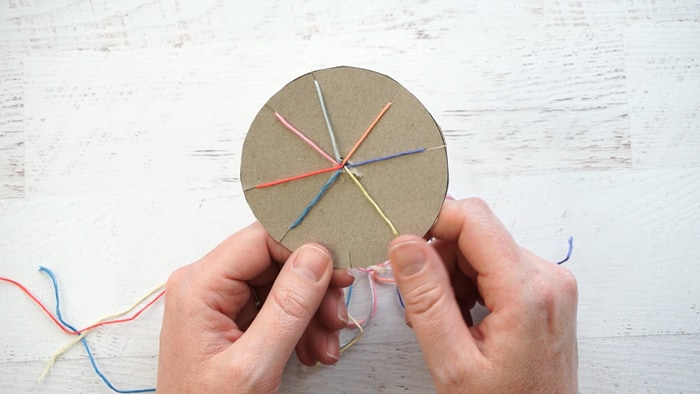 Count to the right, 3 strands. Remove the strand from that slit.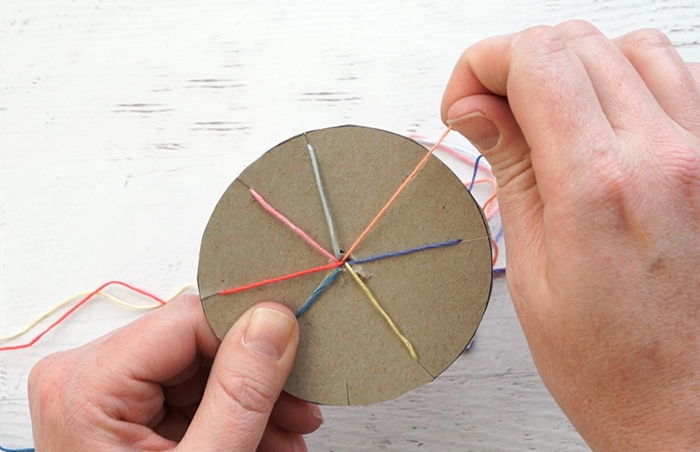 Put the strand in the empty slit at the bottom. This creates a new empty slit. Now turn the circle so that empty slit is at the bottom. Continue with this action over and over.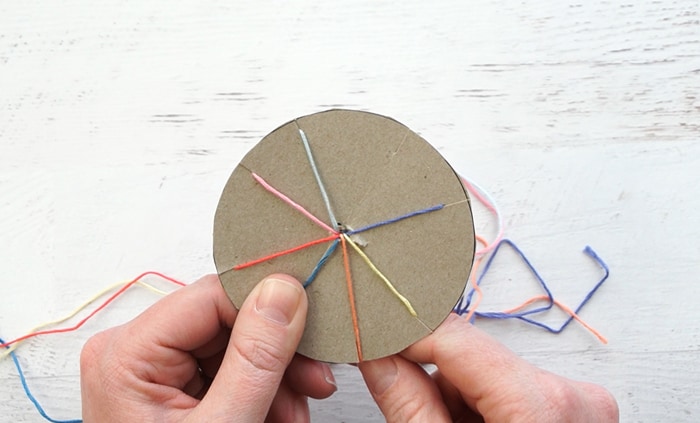 The bracelet will start to form on the other side of the cardboard. Once it is long enough, remove the bracelet from the circle.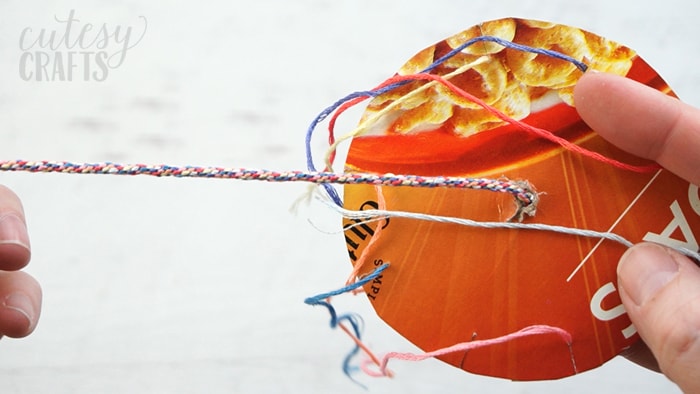 Tie a knot in the loose end, as close to the bracelet as possible. Trim the excess thread, leaving about 2 inches.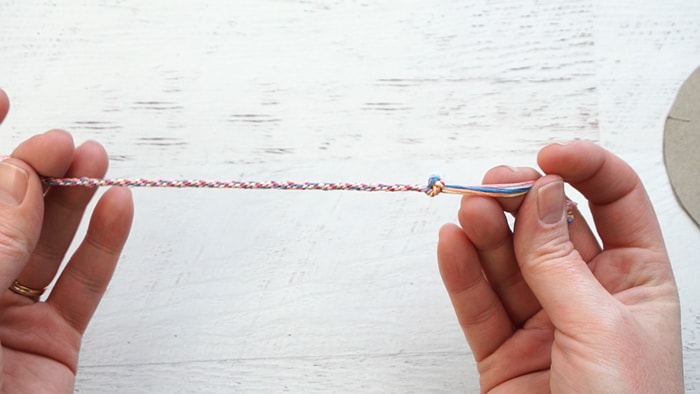 That's it! The actual bracelet formation takes a while, but I found that my kids were actually patient enough to finish using this method.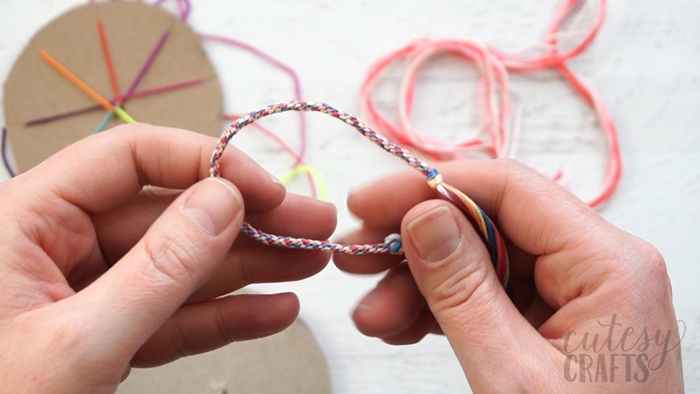 Now you can keep your kids busy all summer long learning how to make friendship bracelets! And once you've mastered this method, you'll also want to take a look at these other great friendship bracelets with string.