There's something so fun and carefree about making friendship bracelets. Maybe it's the memories of countless summer camp arts-and-crafts classes, or perhaps it's the nostalgia of slumber parties past. Either way, you're never too old to learn how to make these easy friendship bracelets! This braided friendship bracelet is so simple and classic, you may even find yourself joining your kids' crafts time (or whipping up tons of them while you binge Netflix shows – no judgment here!). You'll only need a few basic supplies that you've probably got lying around, so let's get started! And if this method isn't easy enough, take a look at my post on how to make friendship bracelets. That one is so easy, even my kindergartner could handle it.
Easy Friendship Bracelet Tutorial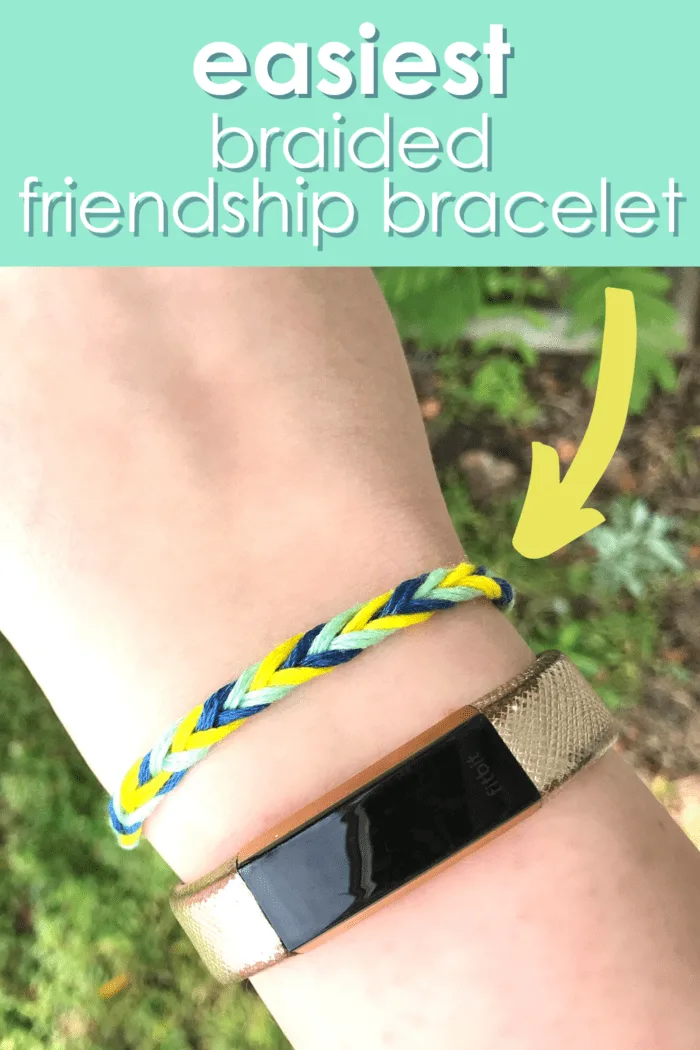 (This post may contain affiliate links, which means I may receive a commission, at no extra cost to you, if you click a link and purchase something that I have recommended. As an Amazon Associate I earn from qualifying purchases.)
To make this easy friendship bracelet, you'll need: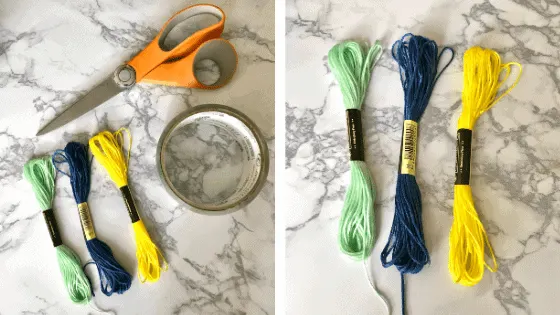 Start by cutting about two 36-inch strands of embroidery floss in each color. You'll have six strands total (for me, that's two yellow, two blue, and two green).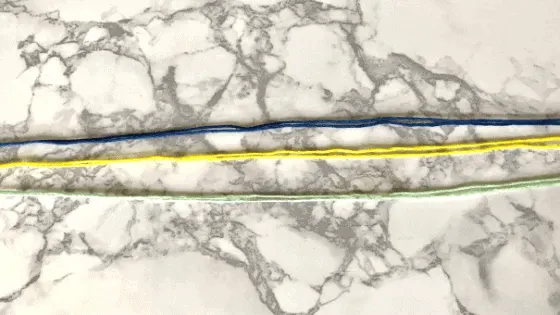 Keeping the strands of like colors together, loop all six strands together around your finger and tie a double knot.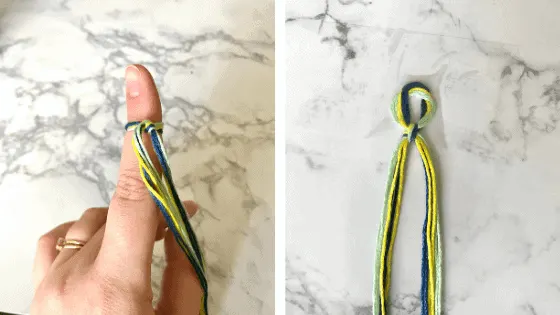 Tape the loop to a tabletop, clipboard, or another stationary surface. Separate the colors so that the like colors are together and the colors on the right and left mirror each other (as shown).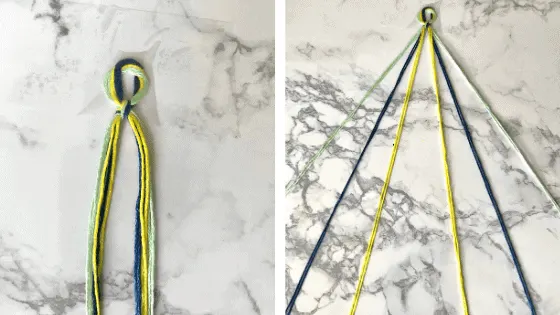 Take the right-most color on the right side and bring it to the center, crossing over the other two colors on the right. Repeat this with the same color on the left side.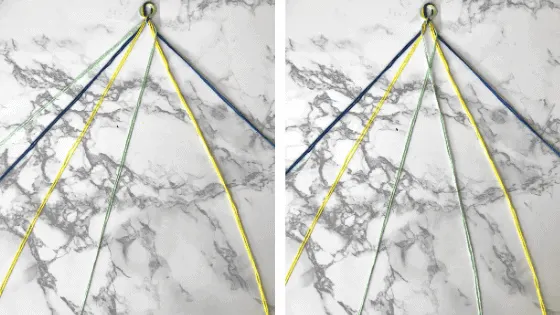 Repeat this with the next color on the right side, bringing it to the very center. Repeat on the left side.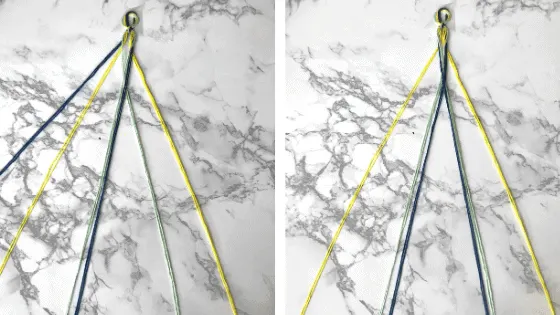 Repeat this again with the remaining color on the right side, bringing it to the center. Repeat this on the left side as well.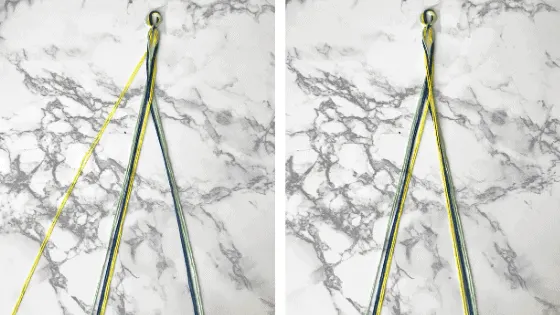 Once you've done this with all three colors on both sides, gently pull the three colors taut on the right and left sides to tighten your braid.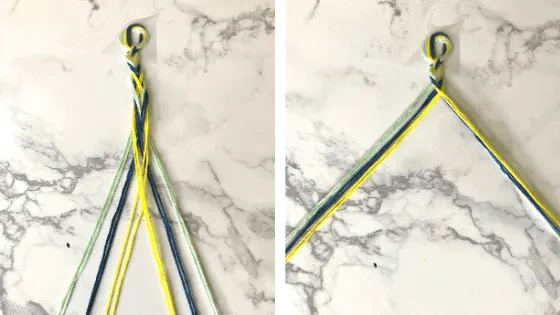 Continue crossing the colors the same way as before, going right-to-left and left-to-right in the same color order. Once you've done each round, gently pull the threads to tighten the braid.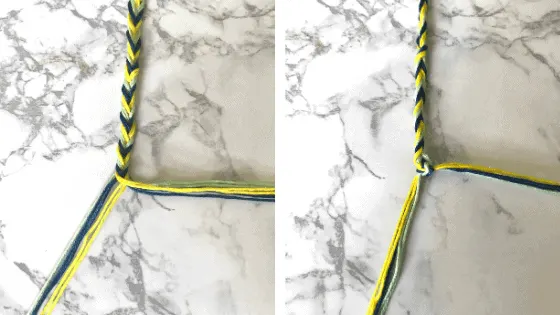 Once you've achieved the desired length (you should have more than enough thread), tie two knots at the end to end the braid. Optional: String a pony bead (or bead of comparable size) to the end and tie another double knot to keep the bead in place. Cut off the remaining threads at the end and tie on your new braided friendship bracelet.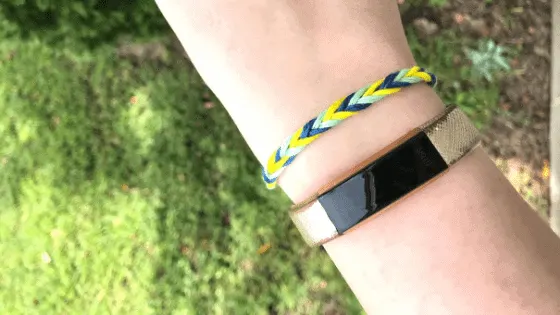 Exchange and wear your friendship bracelets on their own, or layer them together! If you're feeling extra fancy, you can also make your friendship bracelet extra-long and wrap it around your wrist twice. Or pair with a watch (err…FitBit?) for a more grown-up take on the friendship bracelet look. How easy was that?! Once you're finished with this easy friendship bracelet tutorial, check out these other 10+ friendship bracelets with string.