I don't know why, but I love a good holiday countdown. We already have our really fun Build-a-Scene countdown calendar, but I couldn't resist making another Halloween chalkboard countdown. It's a great Cricut Halloween decoration to make. All you need is a board, some stain or paint, and some vinyl.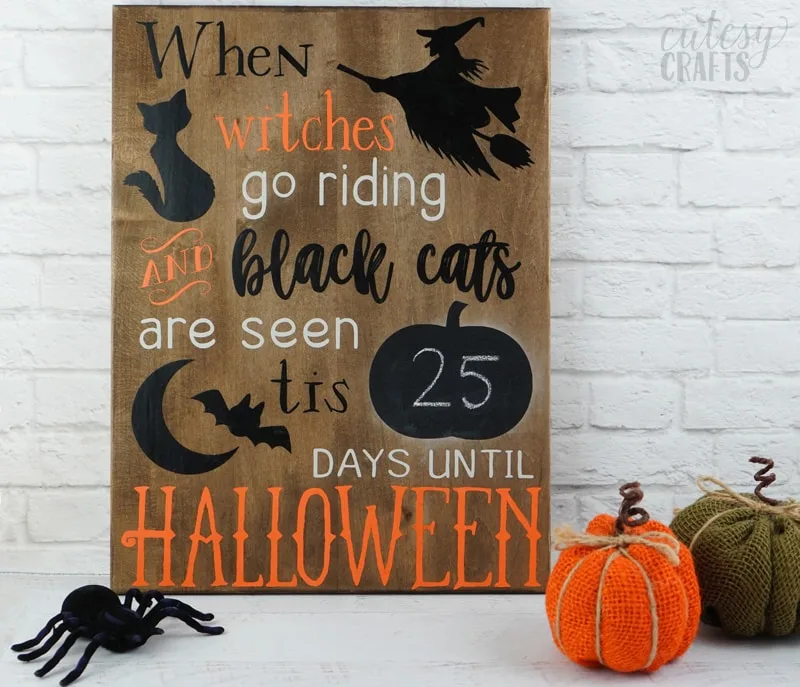 (This post may contain affiliate links, which means I may receive a commission, at no extra cost to you, if you click a link and purchase something that I have recommended. As an Amazon Associate I earn from qualifying purchases.)
To make this Cricut Halloween decoration, you'll need:
free Halloween svg cut file (instructions to download are at the bottom of this post)
Cricut Machine
12×16 inch board
light brown stain – I used this kind in a rustic brown color.
adhesive vinyl – chalkboard, black, light gray, orange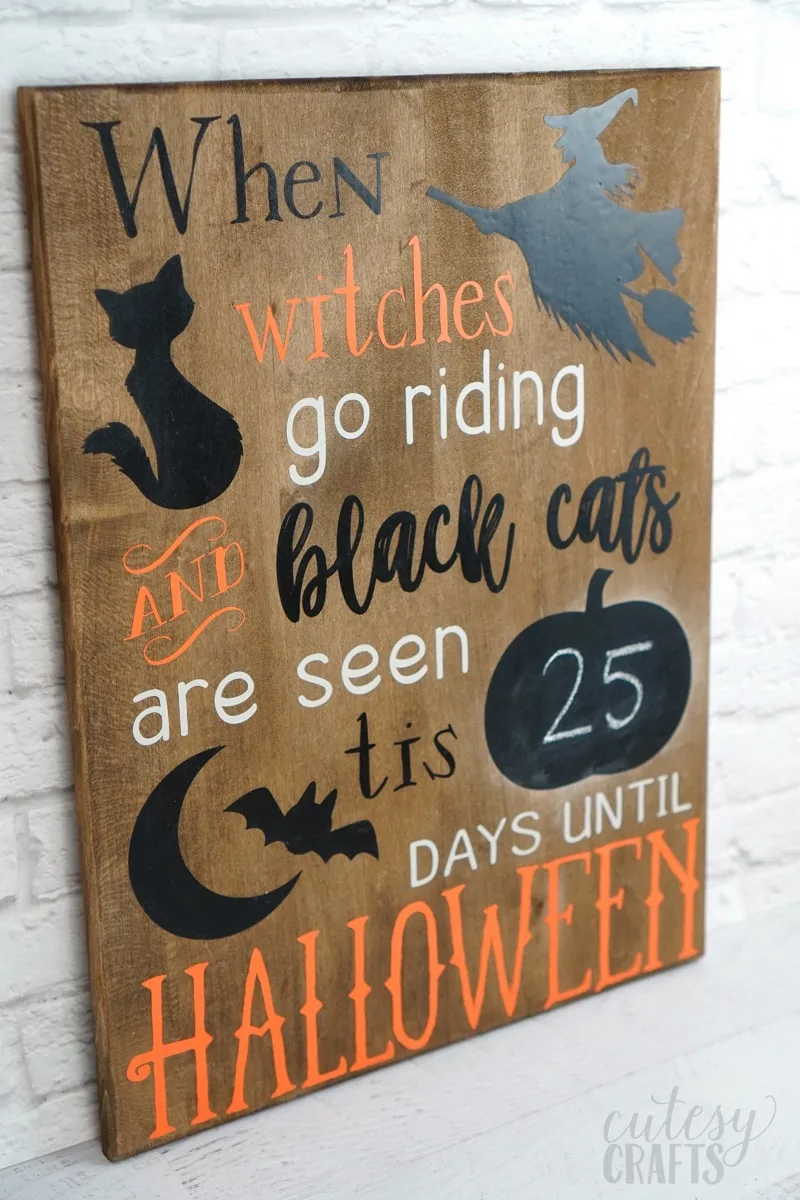 I made a step-by-step video showing you exactly how to import the Halloween svg and make this on your Cricut. You can watch it below. (If you're using an ad blocker, you may need to disable it to see the video.)
First, brush your board with a coat of stain. Make sure the stain you use isn't too dark, or you wont' be able to see the lettering. I used Varathane Aged Wood Accelerator. As an alternative, you could also paint the board.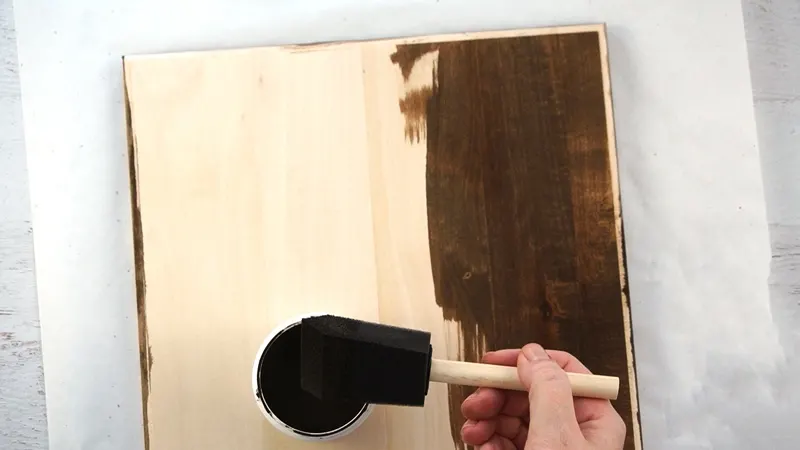 Upload the Halloween svg into Design Space, change the colors, and attach the parts that you'd like to cut together. Place the vinyl on your mat, load it into the machine, and cut.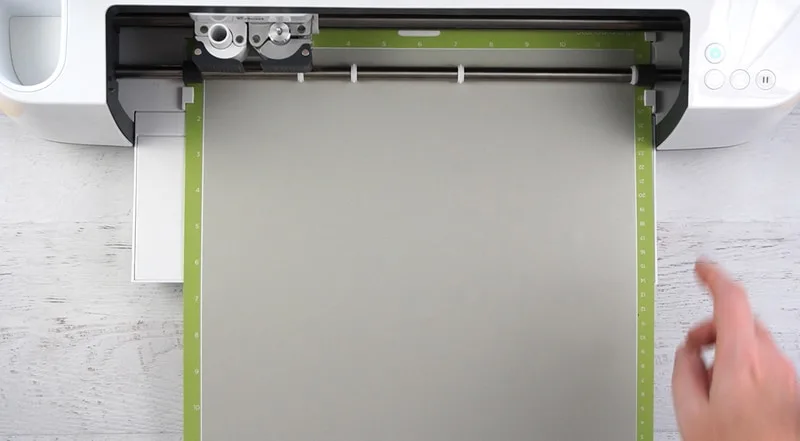 Weed the excess pieces of vinyl and dispose of them.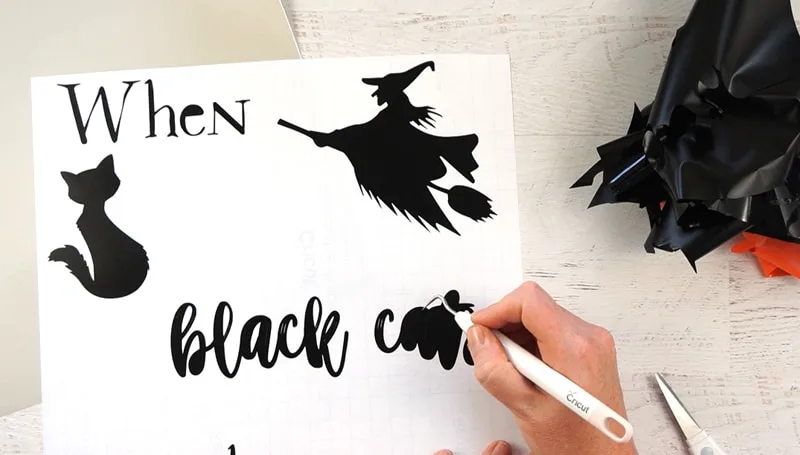 Put transfer tape over the weeded vinyl design and rub it on.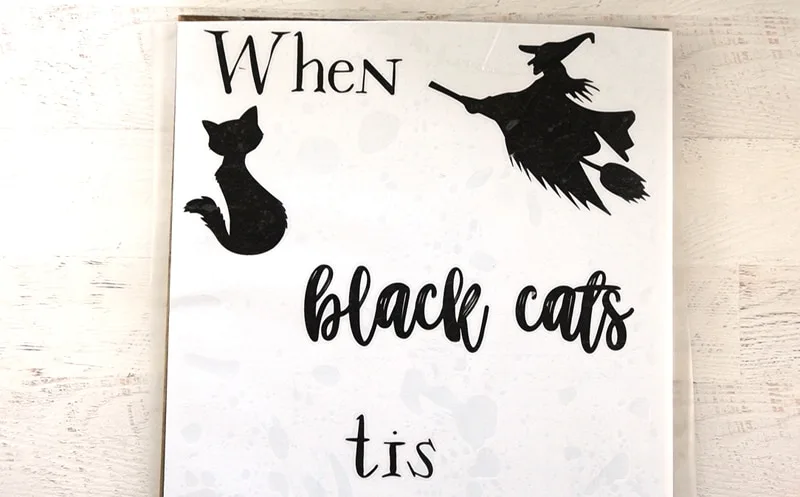 Peel the paper backing off the vinyl, place it on the board, and rub it down to adhere. Peel off the transfer tape, and you're done. If you're new to vinyl, I definitely recommend going back and watching that video for some tips.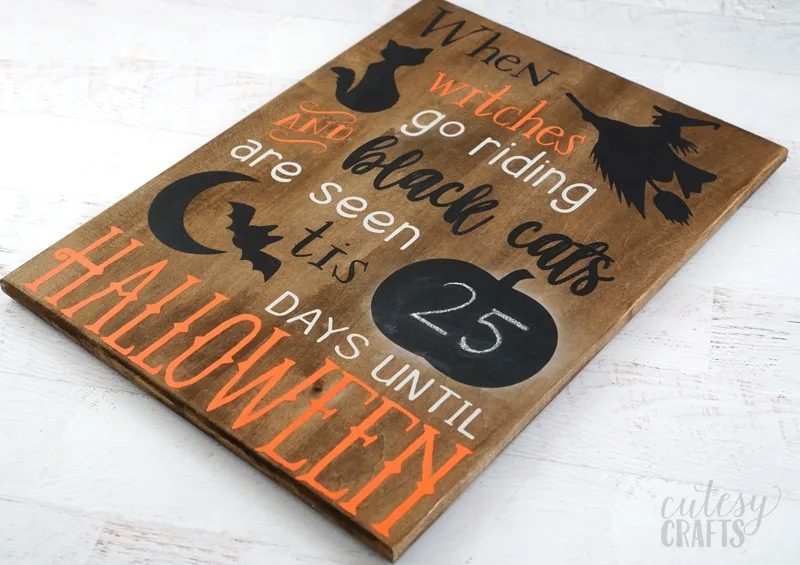 I'm so excited to start another fun countdown tradition with my kids. They are already so excited to use it for Halloween, and are begging to write 50 days on the board. I just might let them this year. Goodness knows, we need something to look forward to!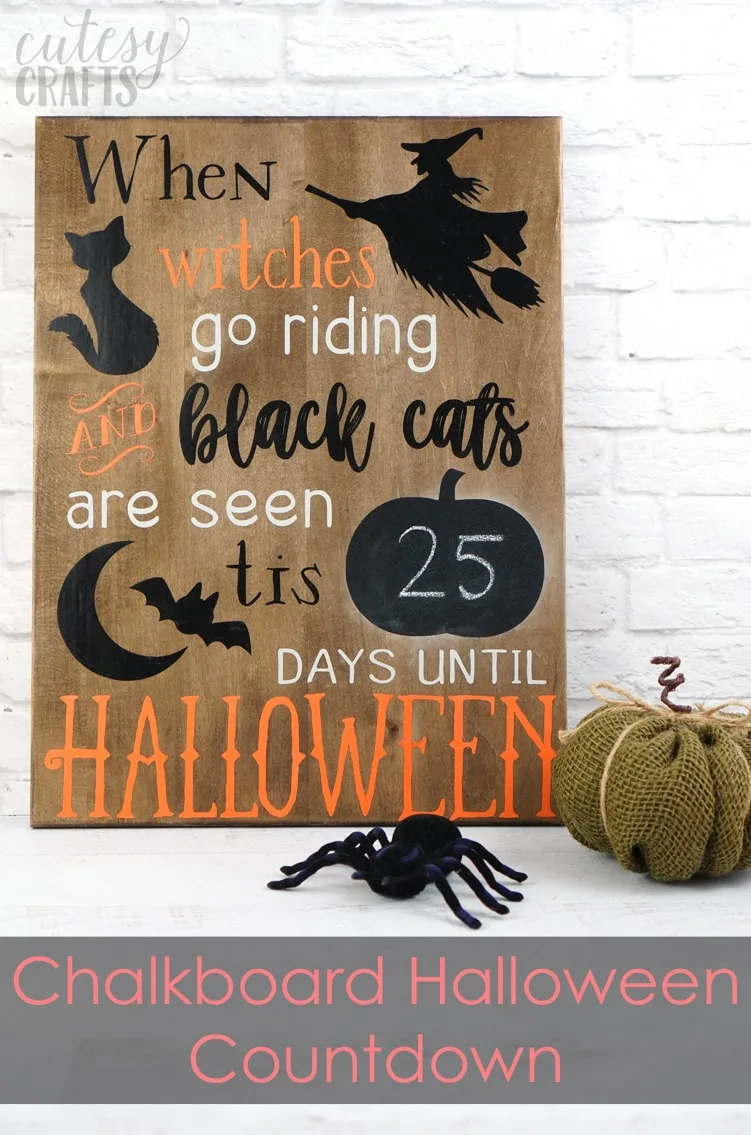 Get the free Halloween svg cut file!