You know how much I love a good flower embroidery pattern. When I sketched this flowers embroidery design, I knew I wanted to try something different. Usually, I'm more into the pinks and reds, but I thought I'd try some warmer, vivid colors in this one. Of course, you can customize it to use any colors you want.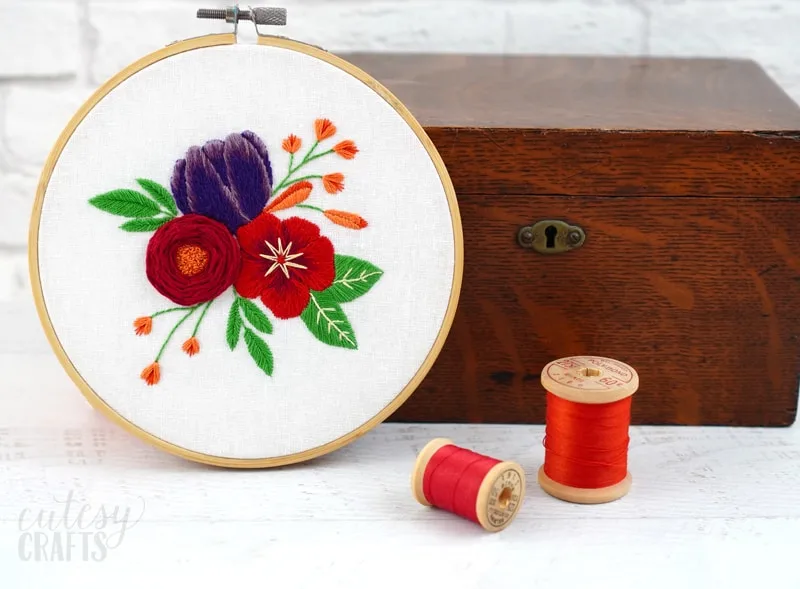 (This post may contain affiliate links, which means I may receive a commission, at no extra cost to you, if you click a link and purchase something that I have recommended. As an Amazon Associate I earn from qualifying purchases.)
To make the red flowers embroidery design, you'll need:
free embroidery pattern (instructions to download are at the bottom of this post)
6 inch embroidery hoop
embroidery floss (colors listed on the pattern)
tracing supplies (I used FriXion pens. Take a look at some other methods on my How to Transfer and Embroidery Pattern post.)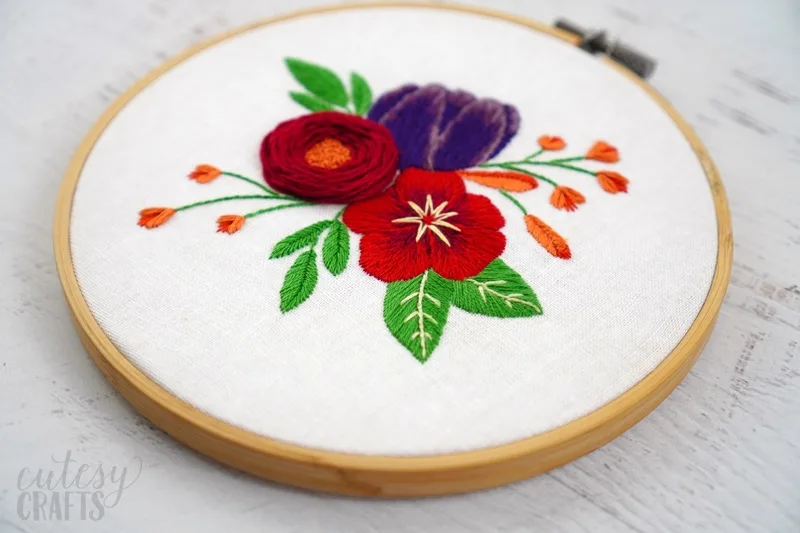 I had a lot of fun making the big, woven wheel around the French knots. It's something I've always wanted to try. It was a bit tricky, since I wasn't starting in the middle, but just make sure to make the French Knots first. Also be sure you don't pull too tight, and guide the floss around the circle.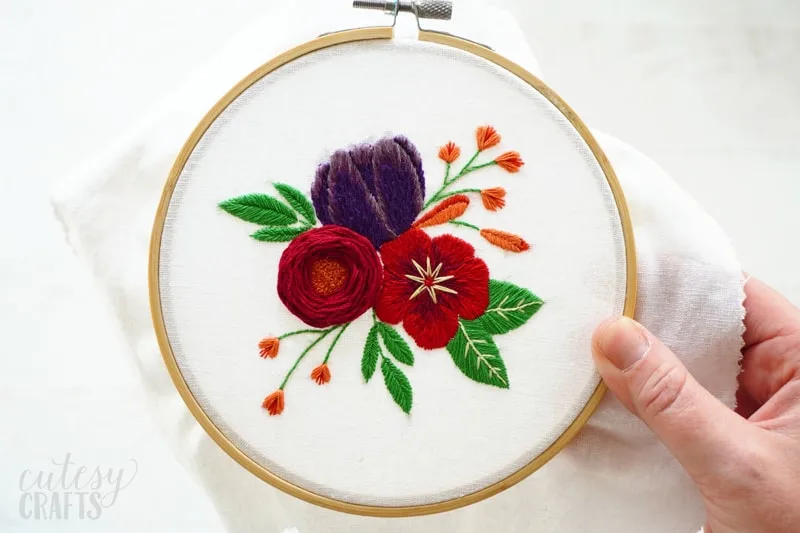 I also had some fun trying out shading with the long and short stitch. The important thing to do for this one is to define each petal. Do that by making sure the edge of one petal isn't the same color as the edge of the one next to it. Generally speaking, the petal that is perceived as the bottom one, should be dark along the overlapping edge (like it's in shadow), and the top petal should have a light overlapping edge. This stitch takes a lot of practice, and even mine aren't perfect. I still think they look pretty though.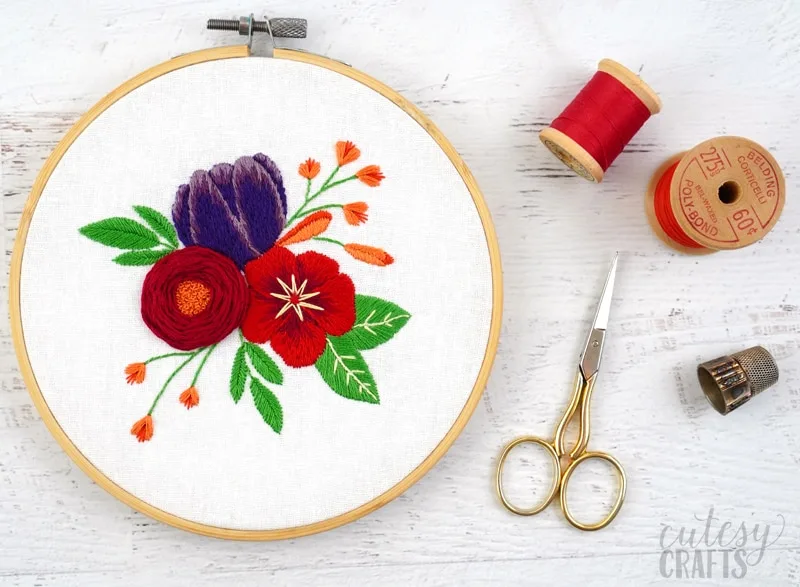 Isn't it pretty? Make sure to take a look at all of my free embroidery patterns and check out my how to embroider for beginners page to see lots of helpful embroidery tips.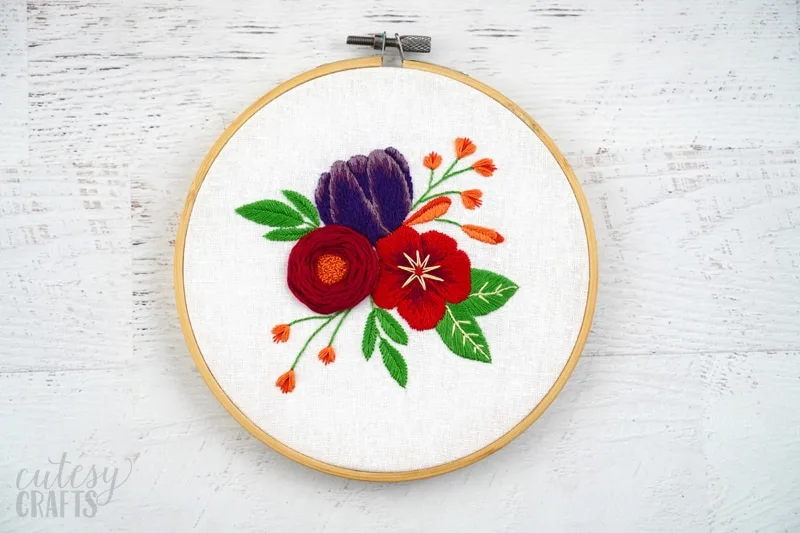 Get the free red flowers embroidery pattern!
To get the password, enter your information in the form below to sign up for my free email newsletter.
You will get an email with the password. Already subscribed but forgot the password? No need to subscribe again! Every email newsletter I send has the password in it, so check the latest one.