I was going through some photos and realized that I never showed you Leah's birthday party that she had a couple years ago. She wanted a unicorn party with a unicorn face cake, so I made it happen. Today, I'm sharing all of my easy unicorn party ideas to give you some inspiration for your next unicorn party.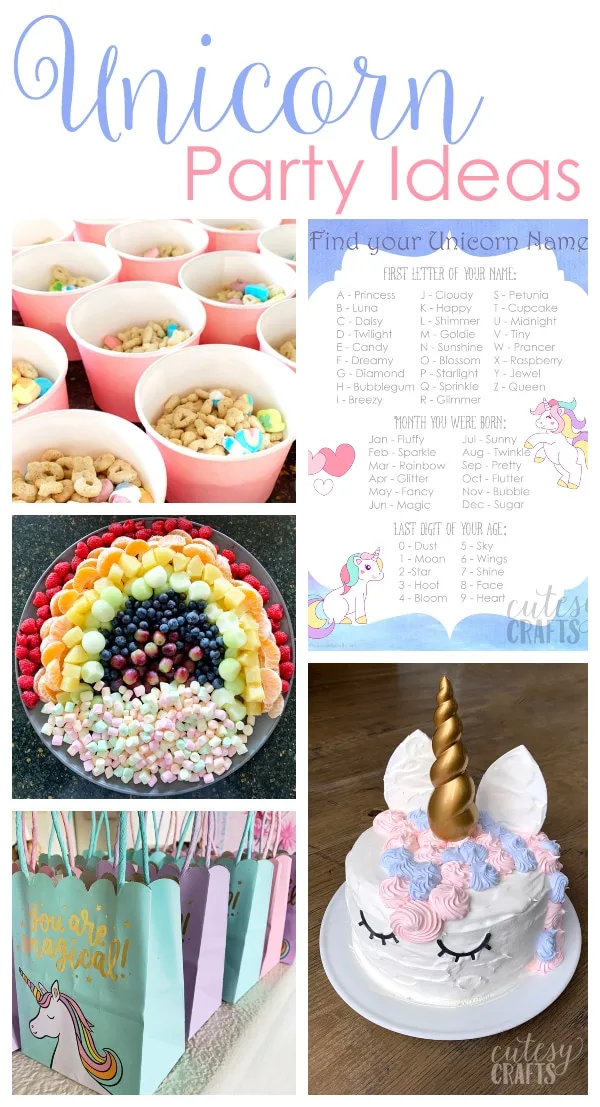 (This post may contain affiliate links, which means I may receive a commission, at no extra cost to you, if you click a link and purchase something that I have recommended. As an Amazon Associate I earn from qualifying purchases.)
Easy Unicorn Party Ideas
To start out with, each of the girls had to find their unicorn name and write it on a little sticky label. They put the labels on their shirts and it provided entertainment for the rest of the party. What's your unicorn name? Mine is Cloudy Fancywings! Get the free download for this unicorn party game here.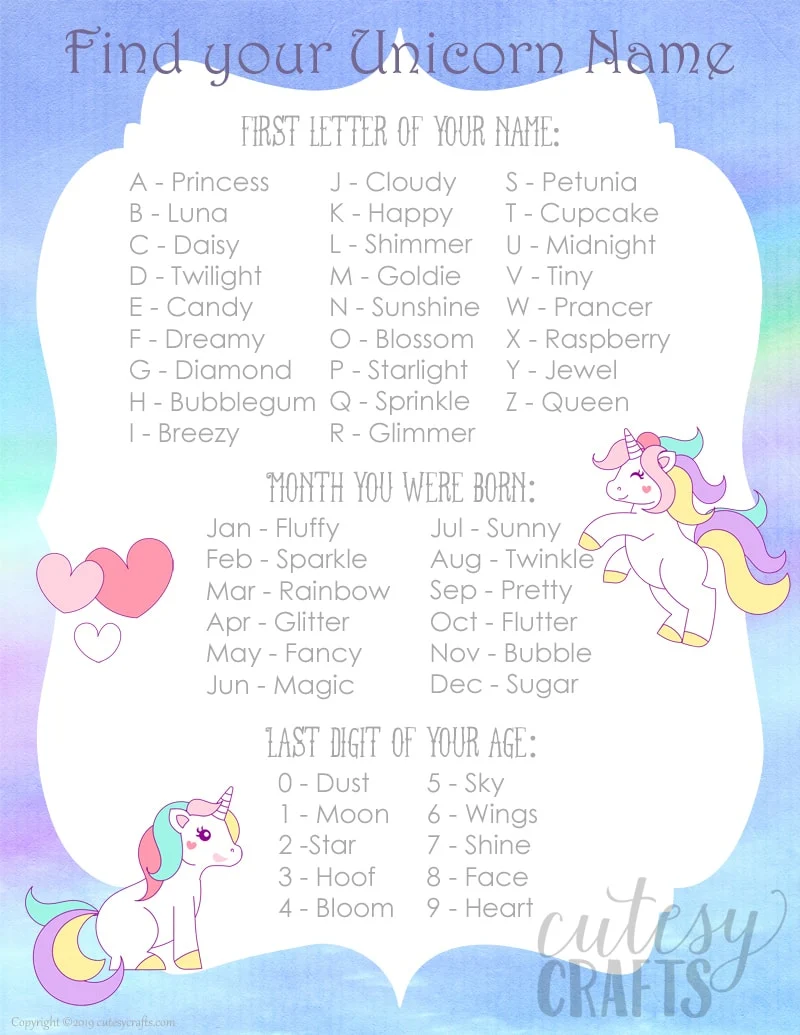 I made this super easy and yummy ice cream unicorn cake that was a hit! If you've never made your own ice cream cake before, you've got to give it a try. Get all the details on my easy unicorn ice cream cake post.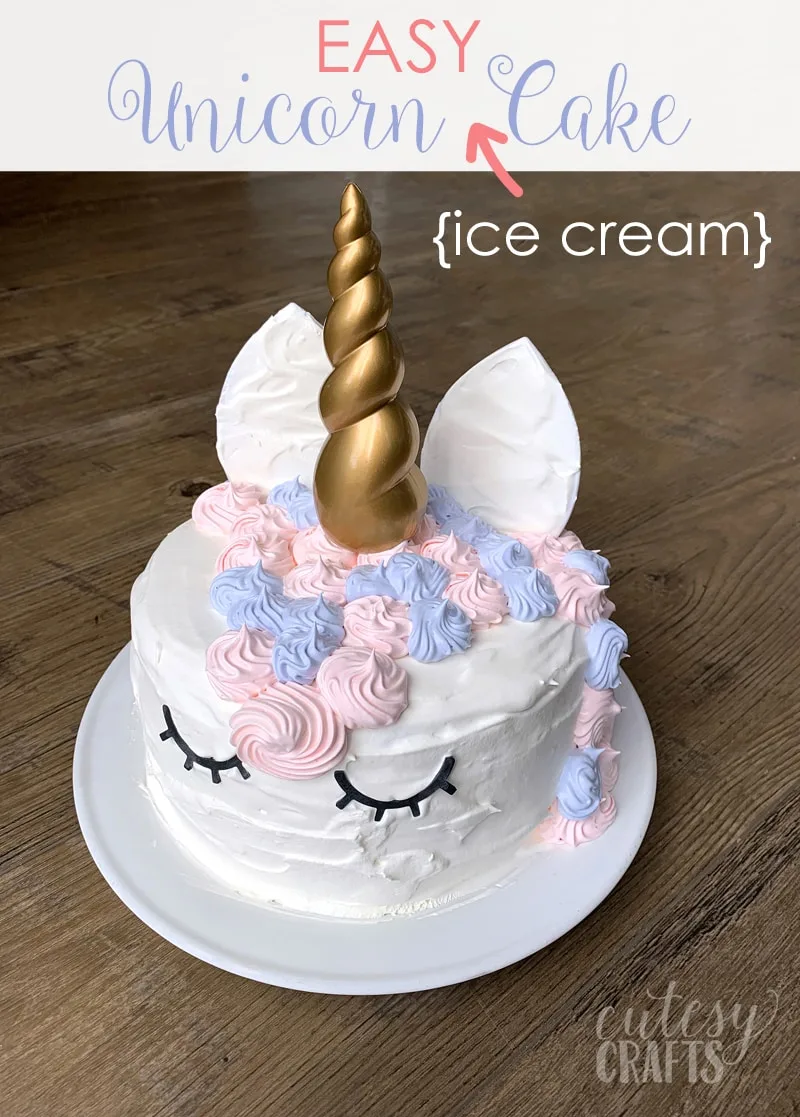 To go along with our meal (which was probably something unoriginal, like pizza), I made this fruit rainbow with raspberries, mandarin oranges, pineapple chunks, honeydew melon balls, blueberries, and red purple grapes. The clouds are mini colored marshmallows. I didn't have a platter big enough, so I used our pizza pan to hold all of the fruit. The kids loved it!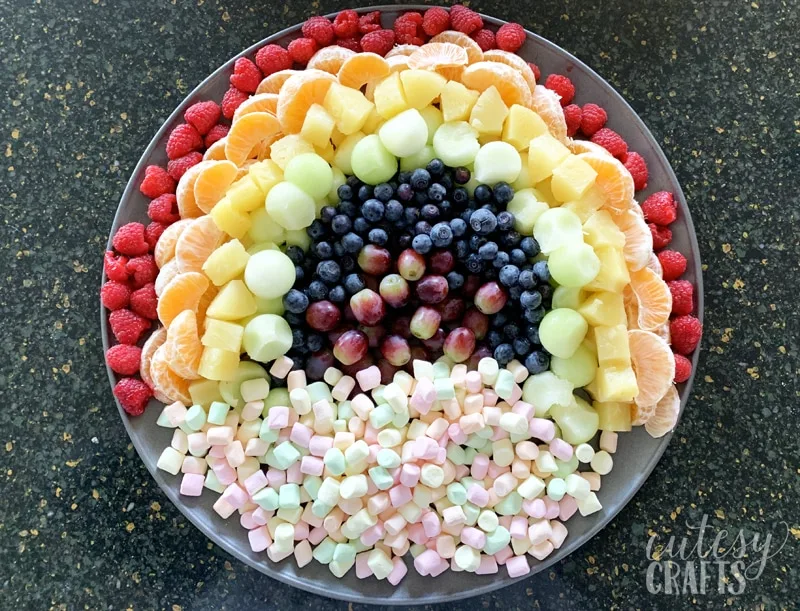 As a little side snack, I got unicorn Lucky Charms and put them in these little treat cups.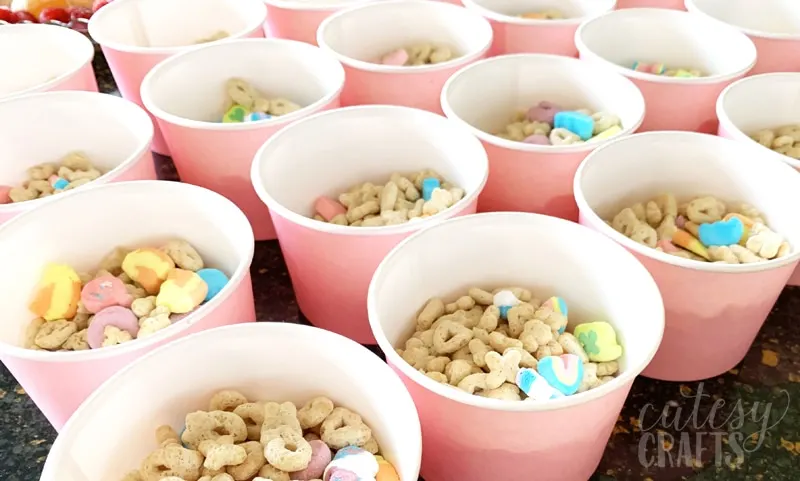 We made unicorns from perler beads using my free unicorn perler bead patterns.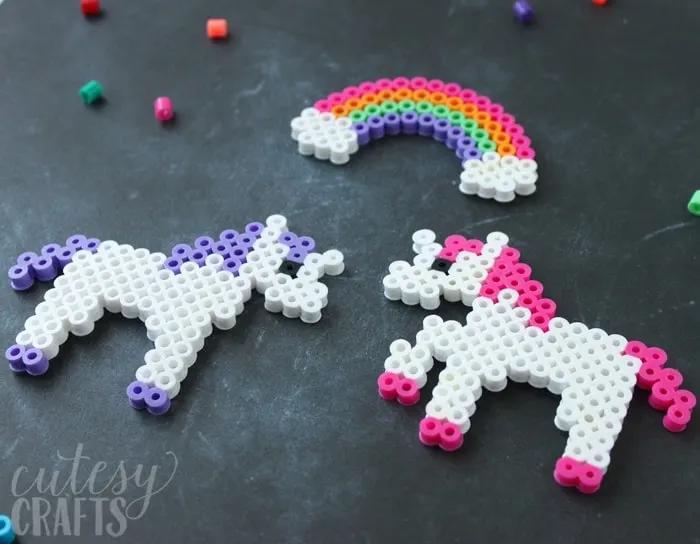 And my small perler bead patterns.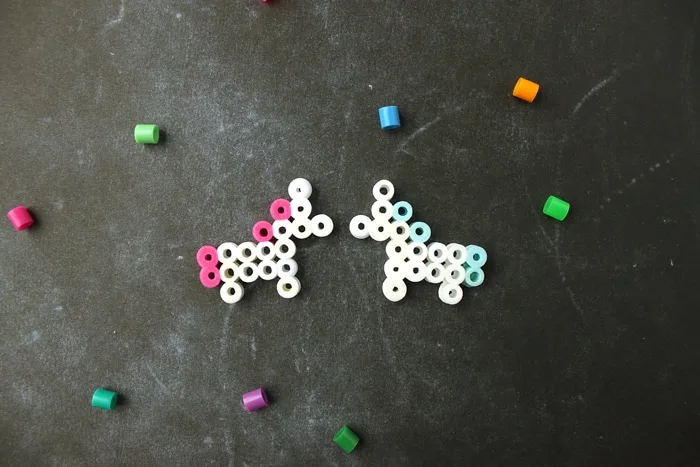 We also made unicorn bracelets with beads I already had and these cute unicorn charms.
We played hot potato with a stuffed unicorn, while listening to the "Pink Fluffy Unicorns Dancing on Rainbows" song, at the birthday girls request (look it up on YouTube). And the winner got a fun unicorn Twisty Petz bracelet.
Then the kids each went home with a unicorn goodie bag of fun unicorn stuff, including these fun unicorn keychains.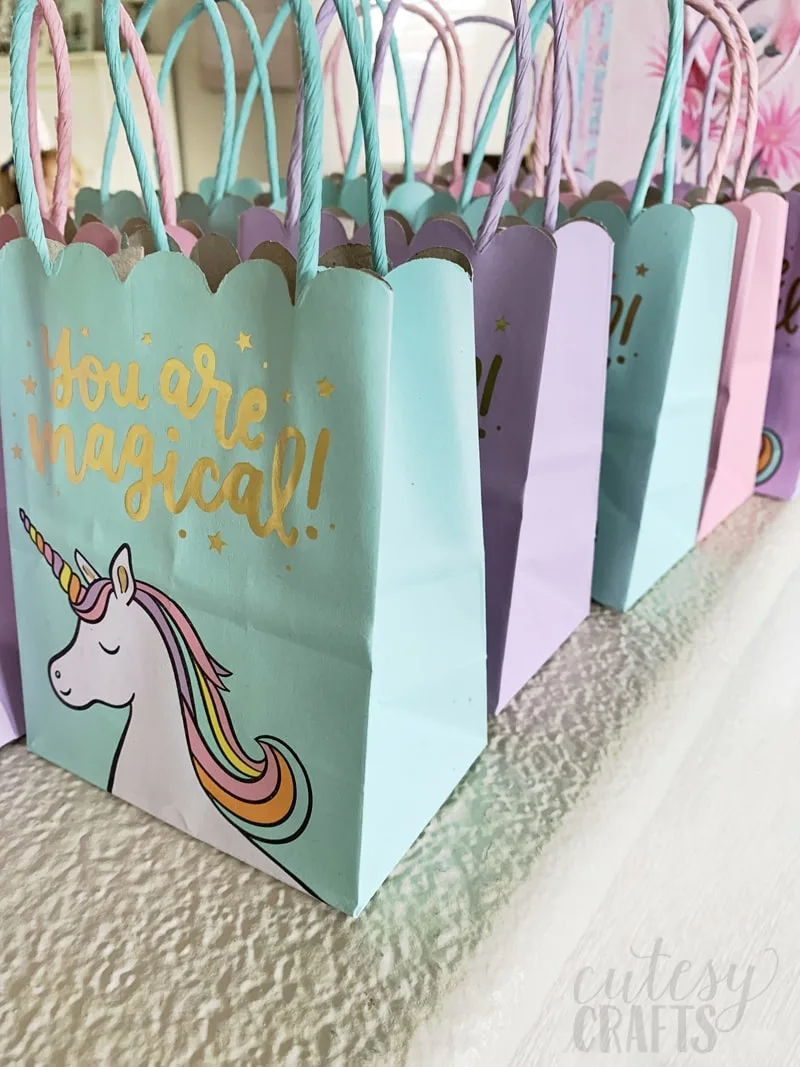 I hope you enjoyed these easy unicorn party ideas. It was such a fun party with all of Leah's friends. She still talks about it two years later, and is still in love with unicorns!