I shared with you all of our easy unicorn party ideas, and this unicorn party game was one of them. When the girls came to Leah's party, I had this printed and hanging on the wall. Next to it, was a stack of sticky labels and a pen. The girls each figured out their unicorn name, wrote it on a label, and wore it on their shirt for the rest of the party.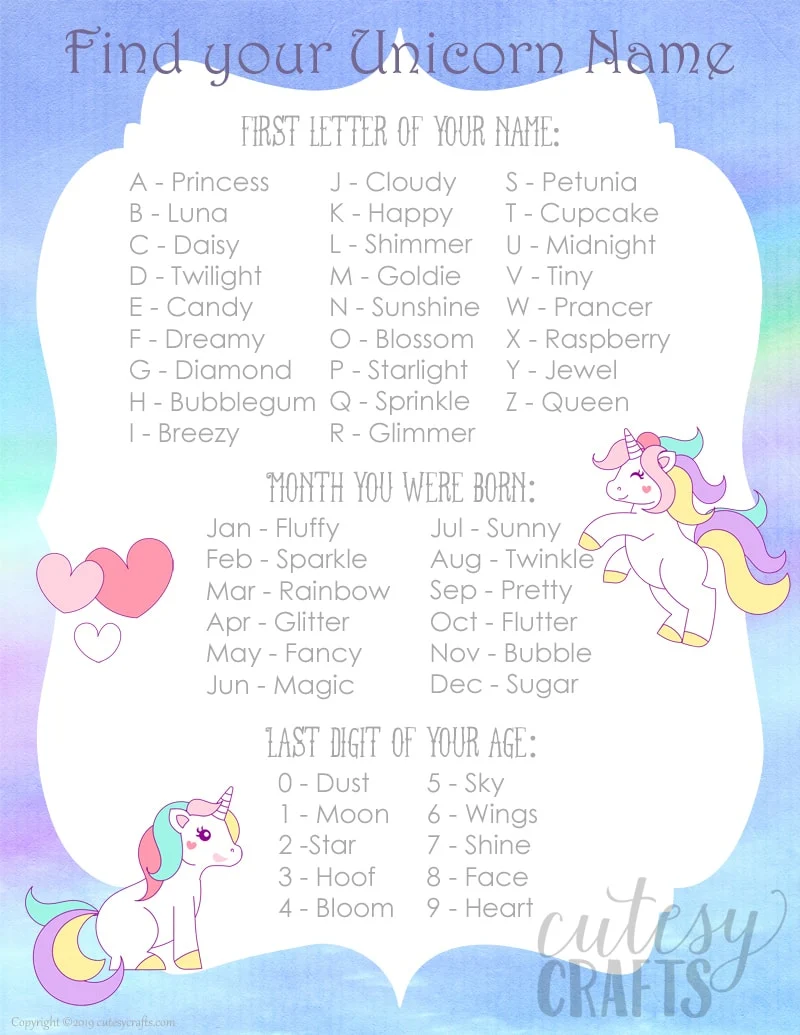 This made for such a fun unicorn party game! We did something similar for our pirate and mermaid party a few years back, so I knew this would be a hit. You can download the free printable here and print it on some cardstock.
Take a look at all of our other unicorn party ideas, including this adorable and easy unicorn ice cream cake.