I made this easy unicorn ice cream cake for my daughter's birthday a couple years ago, and I realized I never shared it. I'm not a baker, and I'm definitely not a cake decorator. I used boxed cake mix and a unicorn decorating kit, but it turned out SO cute and tasty! I figure most of you probably aren't professional cake makers and decorators either, so here you go.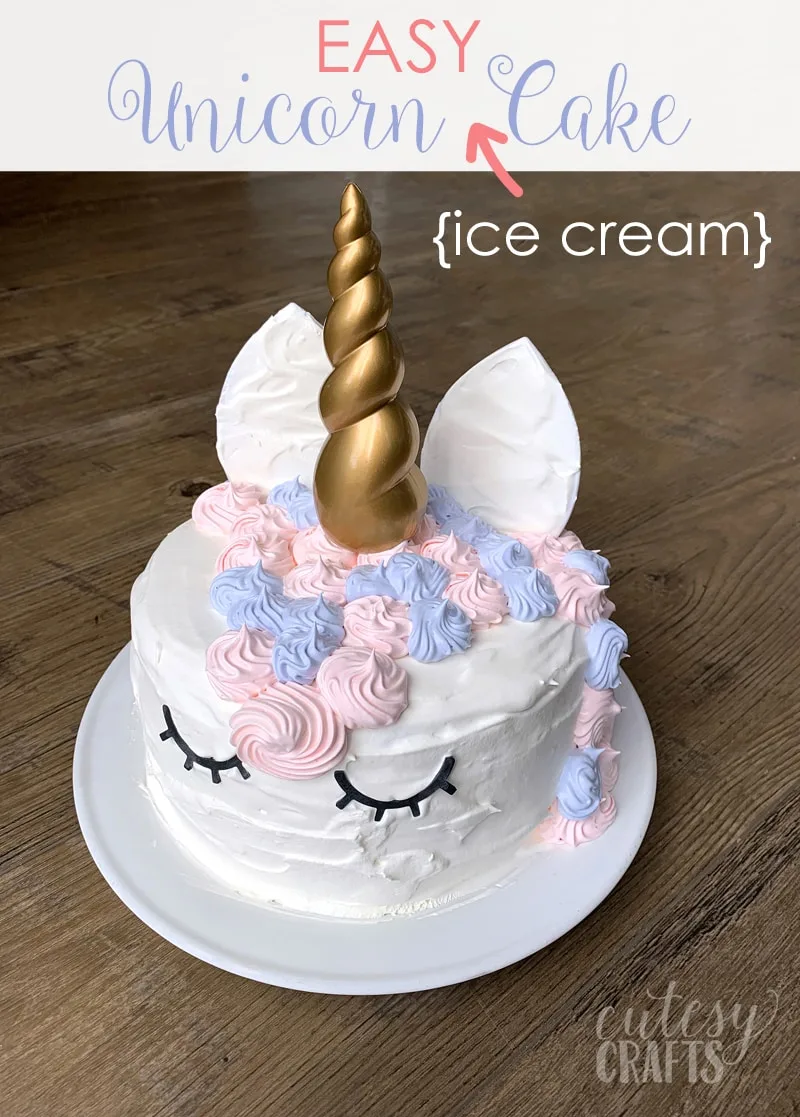 Doesn't it look amazing?! It tasted SO good, and it's super easy, I promise. Make sure to make a big space in your freezer, so you'll be able to take the cake in and out.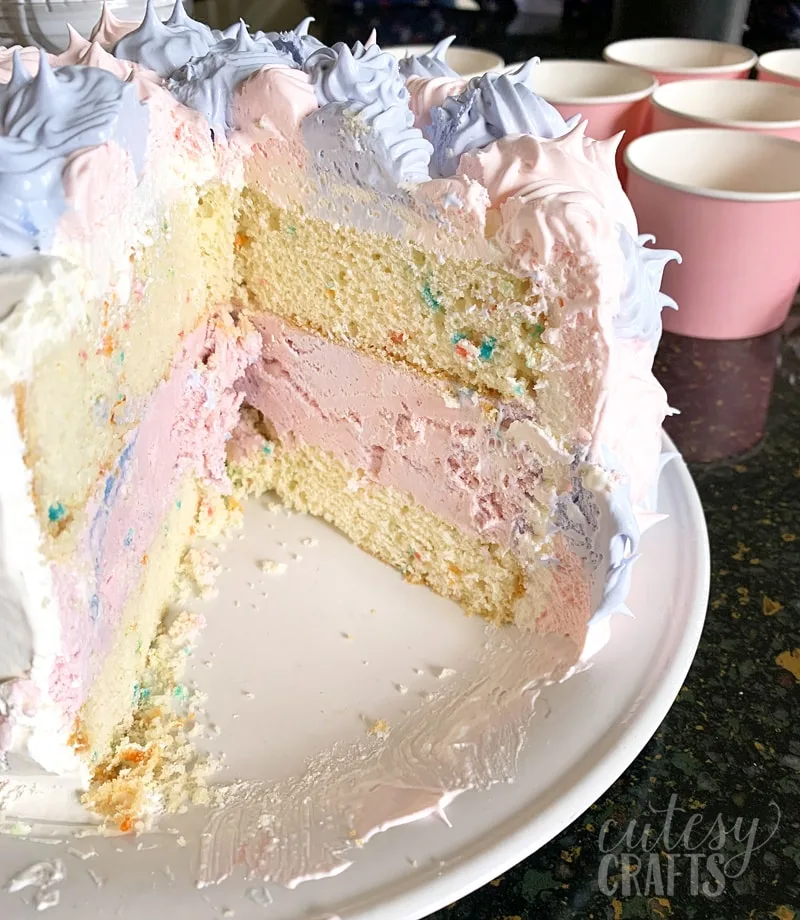 (This post may contain affiliate links, which means I may receive a commission, at no extra cost to you, if you click a link and purchase something that I have recommended. As an Amazon Associate I earn from qualifying purchases.)
To make this easy unicorn ice cream cake, you'll need:
Instructions
1.Soften ice cream in the microwave so you can easily spread with a rubber spatula or spoon. Spread ice cream in round 8 inch springform pan (or round 8 inch baking pan lined with parchment paper), and put back in the freezer.
2. Make cake mix, according to package instructions, and bake in two 8 inch round pans.
3. Allow cakes to cool after baking, remove from pans, and cut rounded humps off tops to make flat.
4. Place one cake on a plate. Remove ice cream from pan and layer it on top of the first cake. (Run outside of pan under warm water if it won't release.) Place the second cake on top of the ice cream layer. Allow the ice cream to melt slightly and spread the edges of it with a rubber spatula or butter knife to help it blend with the cake. Place the entire ice cream cake back in the freezer.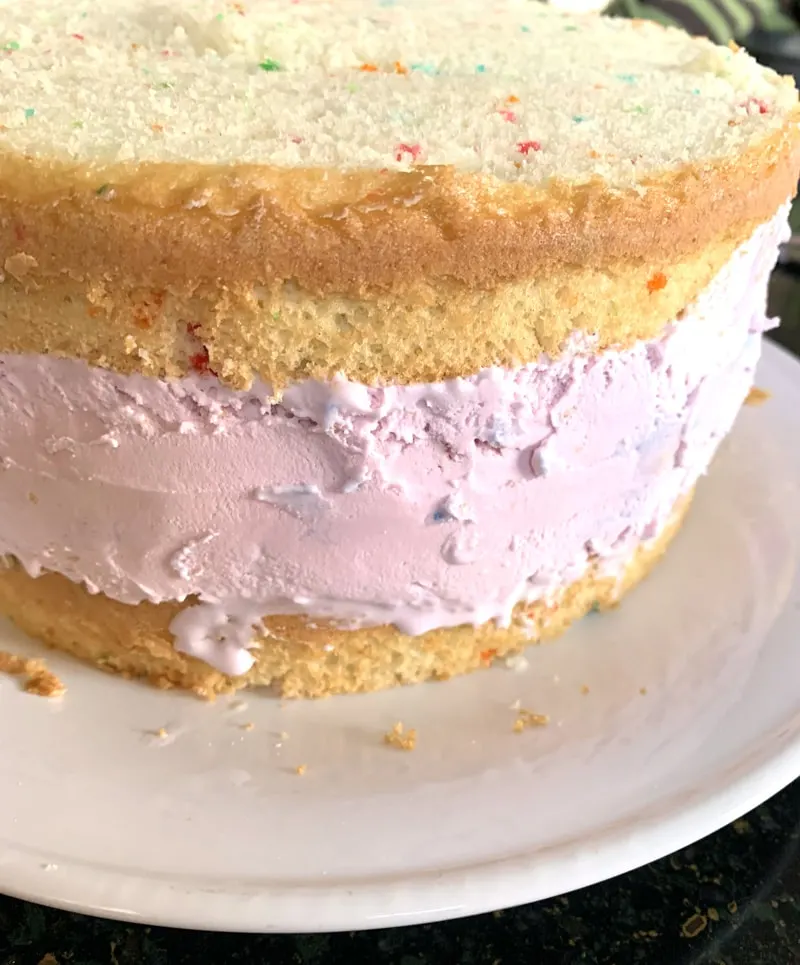 5. Once the ice cream has become completely frozen again. Spread a layer of whipped topping on the entire cake. Place cake back in freezer.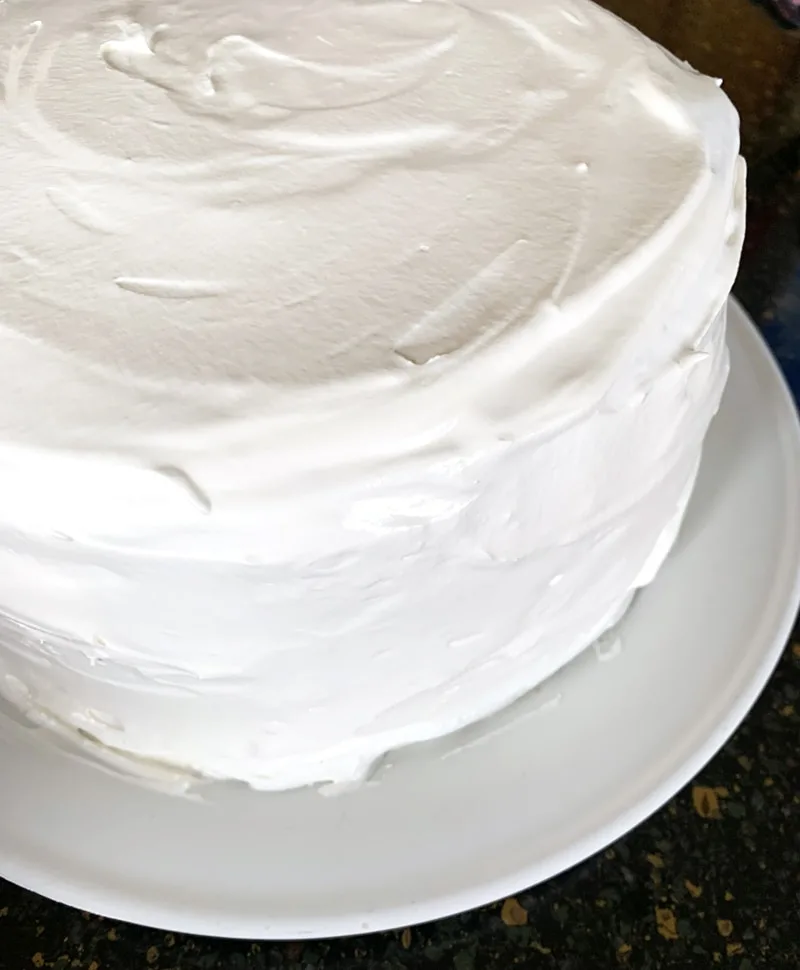 6. Spread a thin layer of whipped topping on the unicorn ears from the cake face kit and put in the freezer until slightly stiffened.
7. Use a SMALL amount of gel food coloring to dye the remaining whipped topping pink and purple and place in freezer to stiffen slightly. Pipe it onto the cake to make the mane. If whipped topping starts to look like it's melting, place the cake and piping bag back in the freezer for a little while and then take it out to resume decorating. Decorate with the face cake kit, and you're done! Store in the freezer until serving.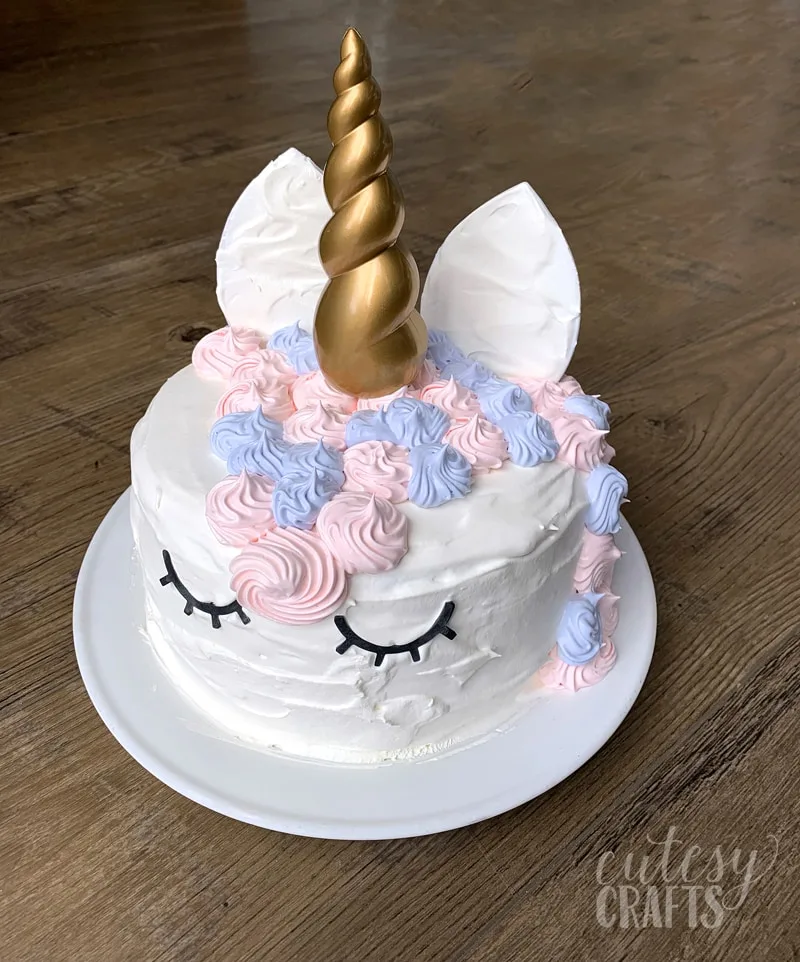 Hope you love this easy unicorn ice cream cake. It's was definitely a hit at our party!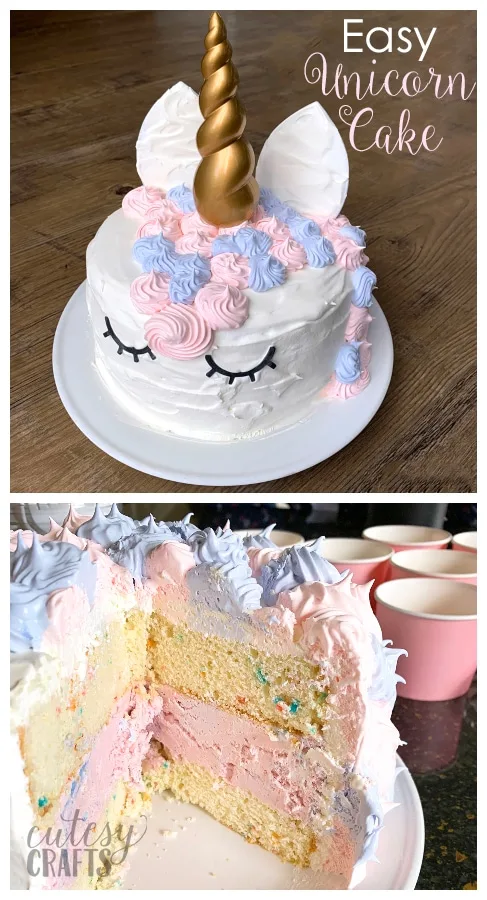 To see the whole party, be sure to check out our other unicorn party ideas. Also take a look at my kids party ideas page for more great parties!