If you have trouble with a French Knot, know that you are not alone. Lot's of people find Colonial Knots easier, so I decided to make a quick video that will show exactly how to make a Colonial Knot.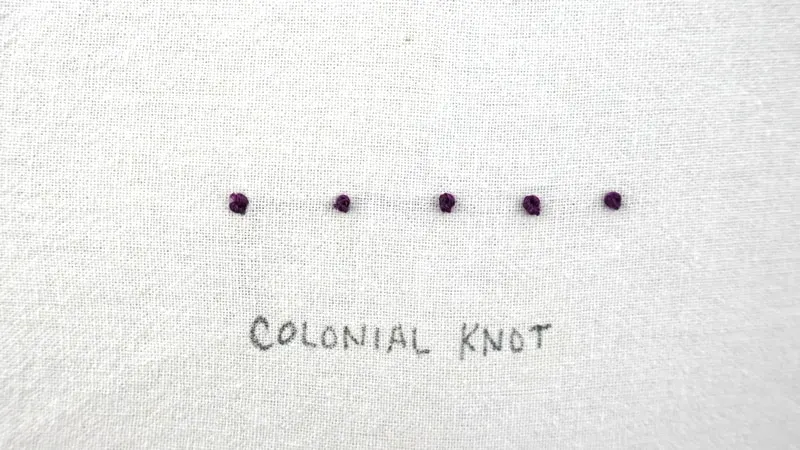 The mechanics of the Colonial Knot are a little more difficult, but once you get the hang of it, the Colonial Knot can give more consistent results. It's very similar to a French Knot, but instead of just wrapping the thread around twice, you make a figure 8 around the needle. Of course, watching a video is always going to be easier, so I made one. You can click the video below or check it out on my YouTube channel.
If you are using an ad blocker, you may need to disable it to see the video.
Make sure to check out all of the embroidery stitch tutorials on my site, and take a look at my how to embroider for beginners page for more great embroidery tips.