I was searching around the internet, and I came across these metal bookmark blanks that you can put cabochons in. I knew I had to try putting some embroidery in them! I figured out the metal inserts I use for my embroidery necklaces fit in them, which was PERFECT! Since they worked out so great, I decided to add them to my shop. You can find those here.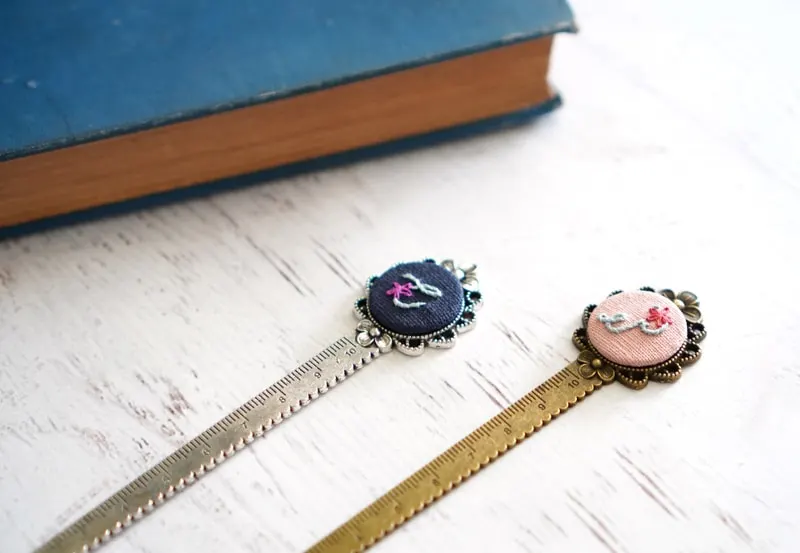 I made clip bookmarks.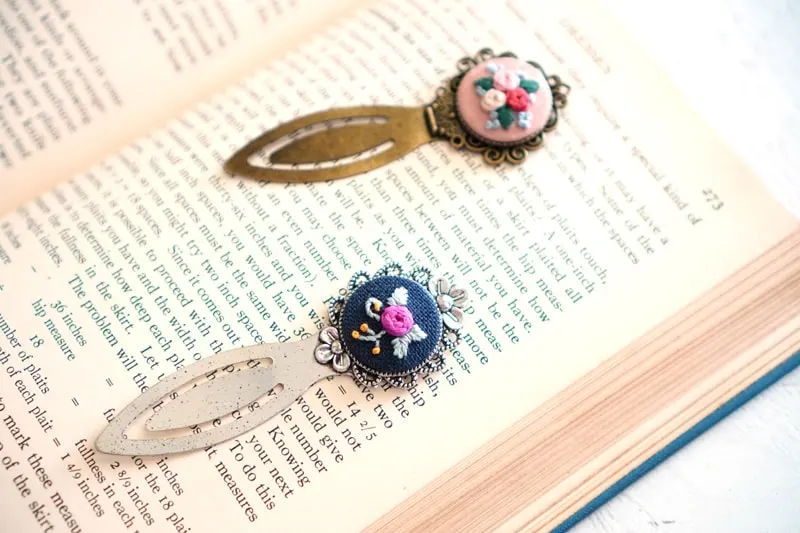 And I also found these fun ruler bookmarks.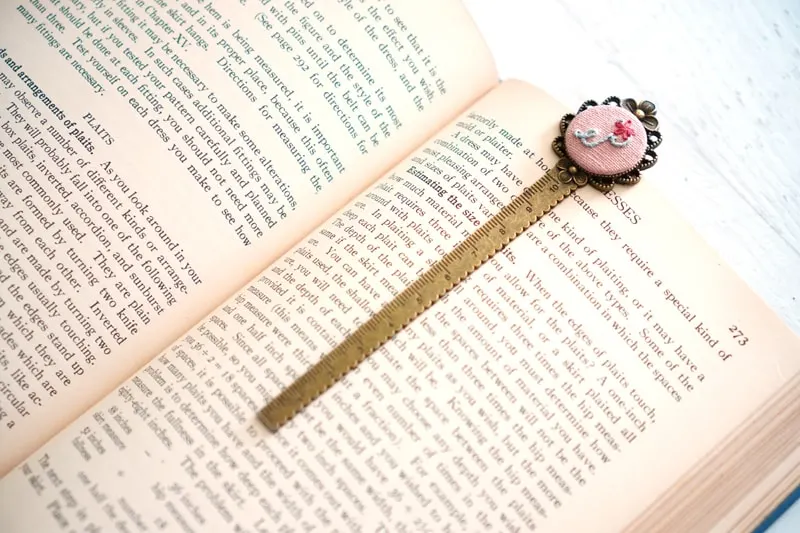 Aren't they pretty? I can't decide which ones I like best.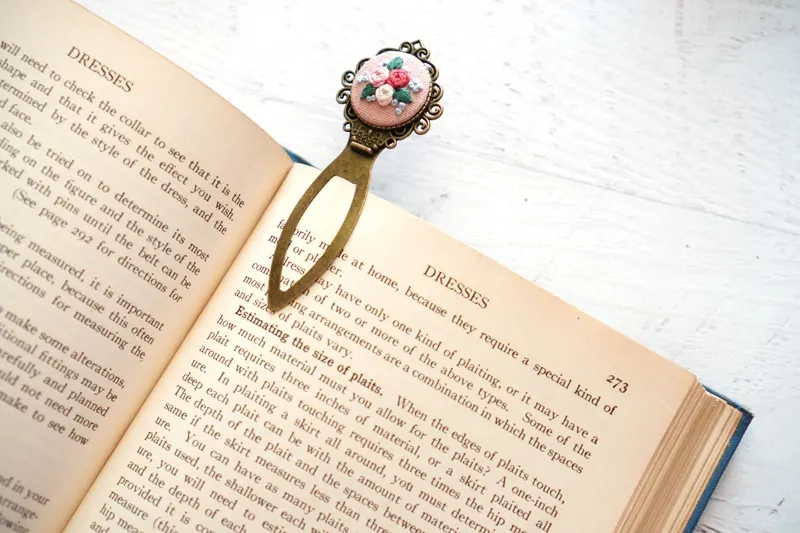 (This post may contain affiliate links, which means I may receive a commission, at no extra cost to you, if you click a link and purchase something that I have recommended. As an Amazon Associate I earn from qualifying purchases.)
To make these metal embroidery bookmarks, you'll need:
free had embroidery necklace patterns (instructions to download are at the bottom of this post)
embroidery bookmarks – Get them in my shop here. (If you aren't in the US, use my Etsy shop here.)
fabric
embroidery floss (colors listed on the pattern)
embroidery needles
scissors
strong glue – I use this one.
fabric protector spray – This is the one I used.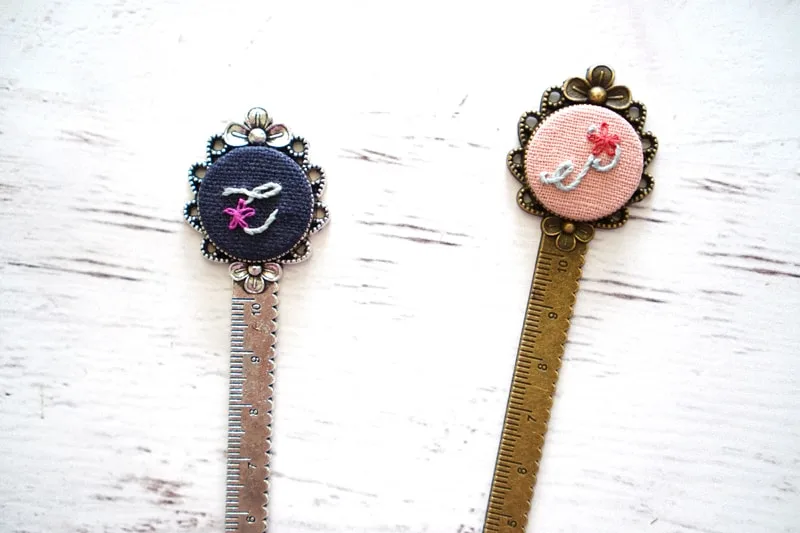 The process for putting the necklaces together is also the same. The settings are a little smaller, so I suggest using only ONE layer of fabric. Here's a video that will show you how to put them together. (If you are using an ad blocker, you may need to disable it to watch the video.)
The flowers are pretty, but I also want to try some Harry Potter designs or something.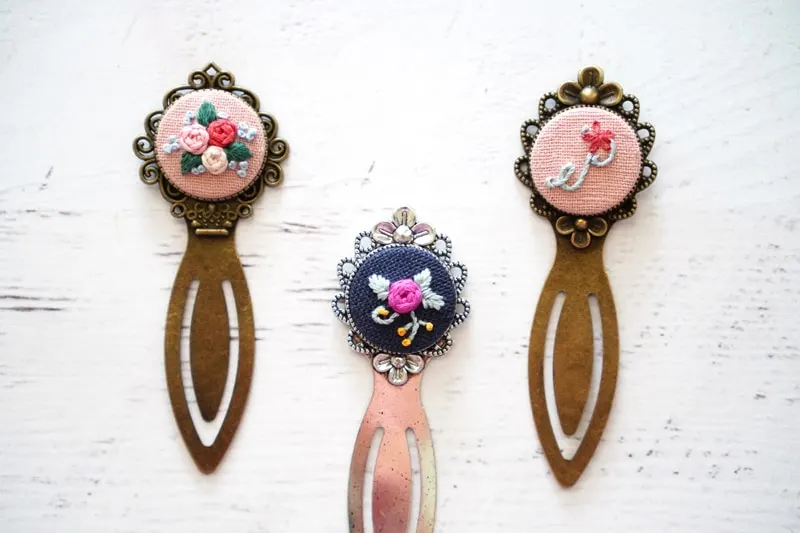 Get the free patterns!
These are the same patterns that I used for my floral hand embroidery necklaces and initial necklaces. To get them, enter your information in the form below or click here to subscribe to my newsletter. It's free, and I'll keep your email address safe. You can also unsubscribe at any time.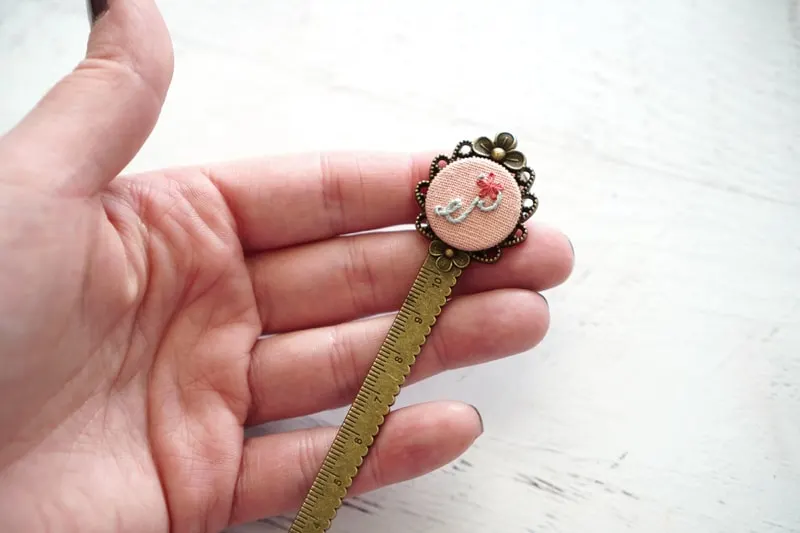 What would you put in your bookmark? Check out my other hand embroidery designs here and make sure to take a look at my how to embroider for beginners page for more tips.