This is a sponsored post for Provenza Floors. All opinions are my own.
It's been about a year since we had our Provenza Vinyl Flooring installed, and I still love it so much! I wanted to give you an update, take you on a little video tour of my home, and show you specifically how to clean vinyl plank flooring. You'll want to keep reading because I'm also doing a GIVEAWAY of Provenza FloorCare All Purpose Cleaner. It's great for polyurethane, laminate, and LVP cleaning and maintenance. This all purpose cleaner preserves the original finish and leaves no residue. Very important to keep your floor looking great!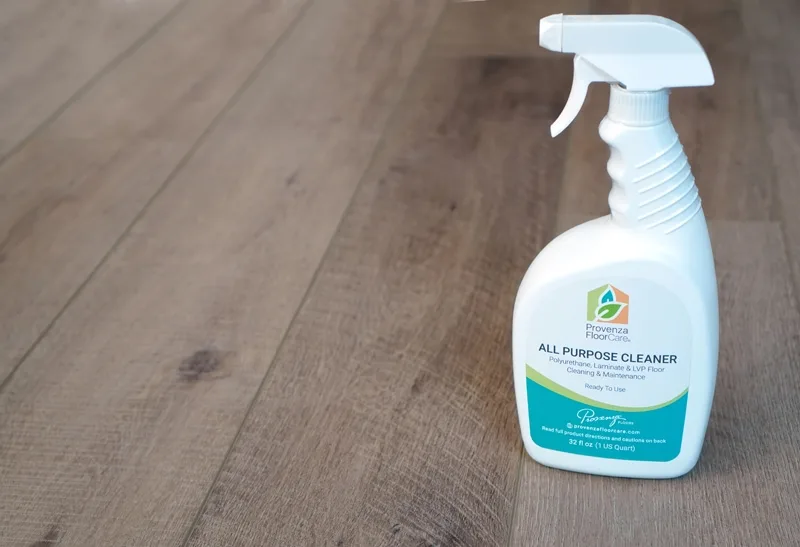 Video
Head over to my YouTube channel or click play below to see what my house looks like right now. I answer some of your burning questions and give you some tips on how to take care of your LVP. Have more questions? Check out my Luxury Vinyl Plank FAQ, read about How to Choose the Best Vinyl Plank Flooring, and take a look at my Provenza Vinyl Flooring Review.
How to Clean Vinyl Plank Flooring
Supplies Needed:
broom or vacuum
microfiber mop
Step 1: Sweep or vacuum floor to remove any debris. If you want to vacuum, use one that you can disable the beater bar on, so you don't scratch the floor.
Step 2: Shake cleaner before using and spray on a section floor.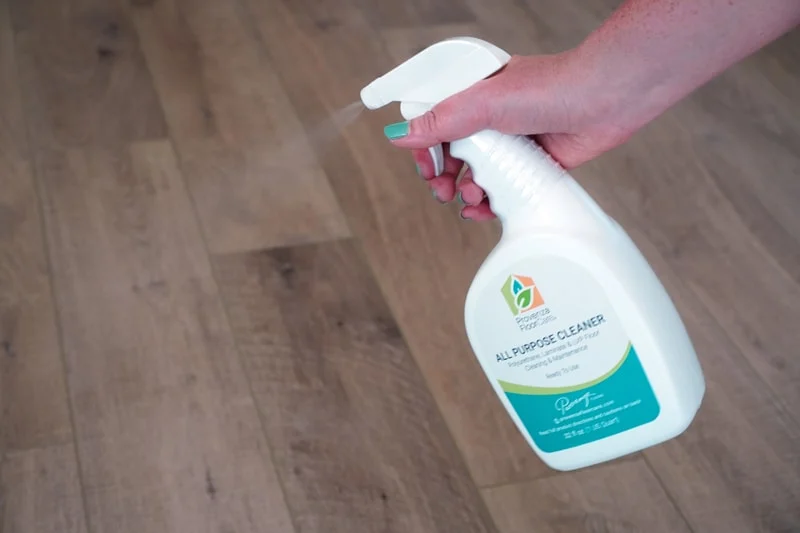 Step 3: Wipe with a damp, microfiber mop.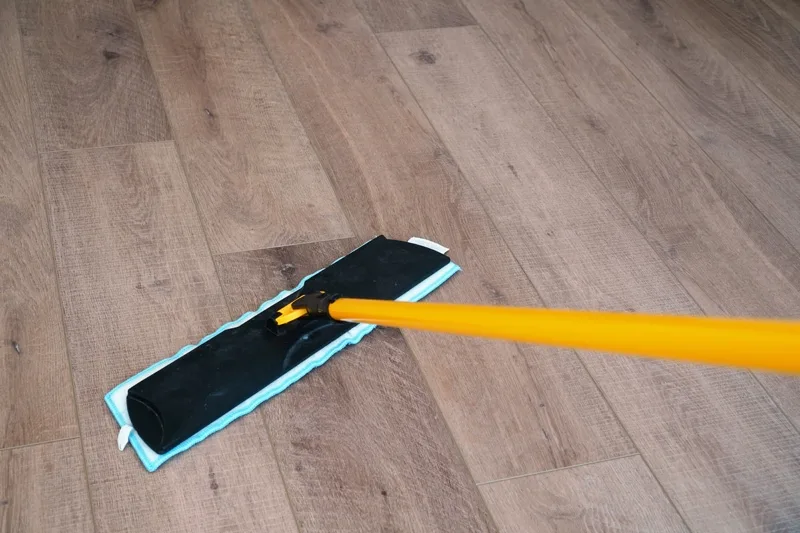 Step 4: Occasionally rinse mop head in clean water and wring so it is only damp (not dripping wet). Continue to spray and mop more sections until entire floor is done.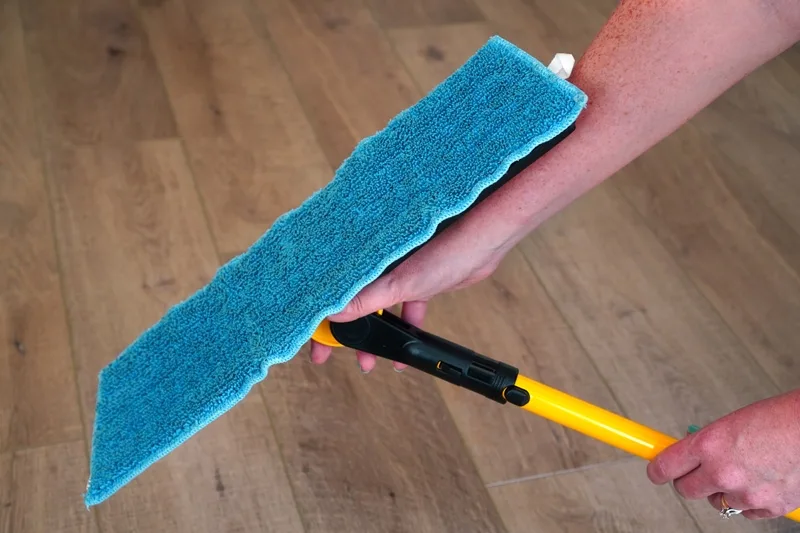 Step 5: Allow area to dry before walking on it.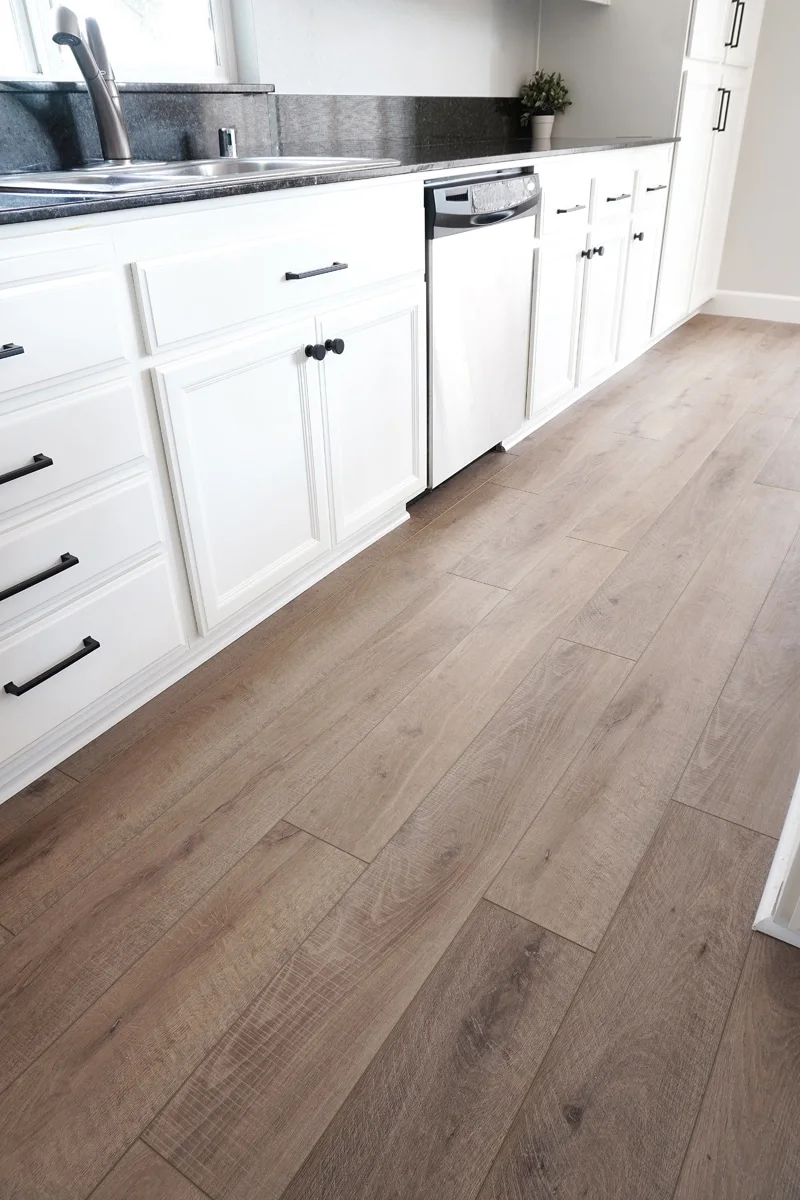 That's it! I love how easy it is to keep my Provenza MaxCore Waterproof LVP clean and looking great!
Giveaway Time!
I've also got a useful little giveaway for you today. TEN lucky winners will win a 32oz bottle of Provenza FloorCare All Purpose Cleaner! To enter, just use the Rafflecopter widget below. Good luck!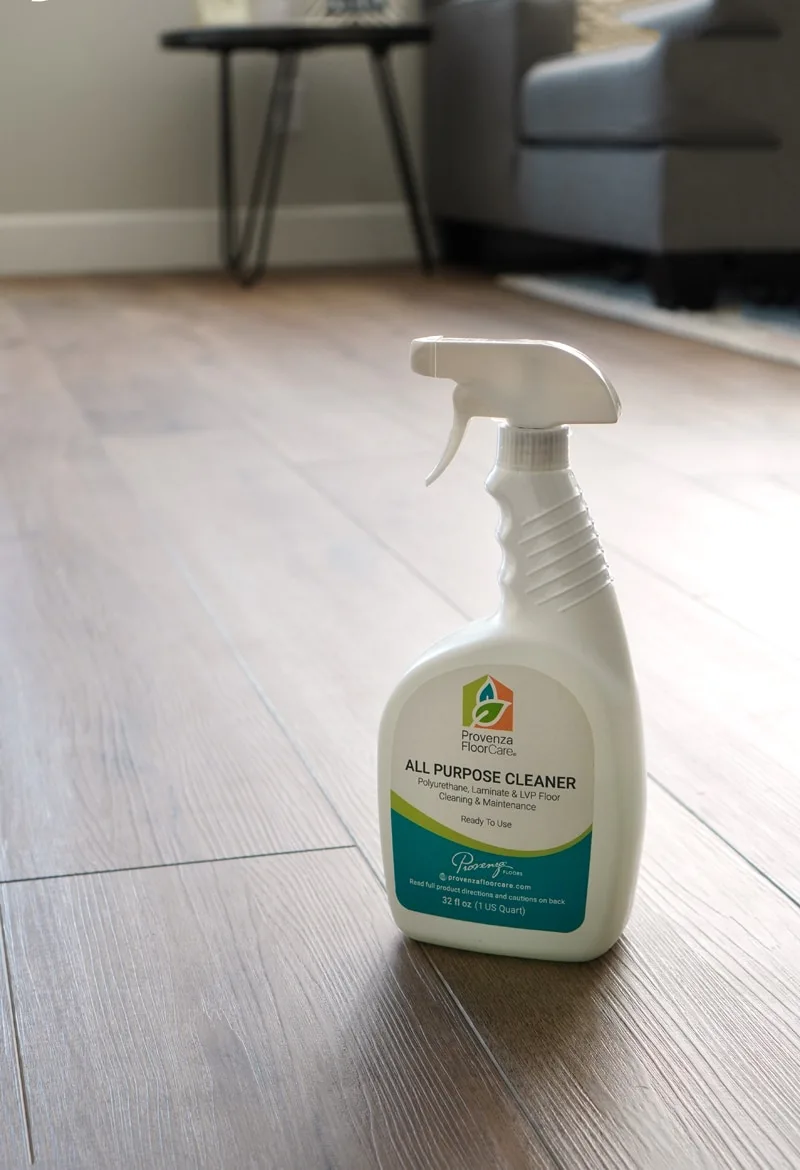 Contest Terms and Conditions: 10 winners will be randomly selected and contacted on August 31, 2020 via the email address that they provided. The winners will have 24 hours to claim their prize. At that time Provenza Floors will mail the cleaner to the winners. In order to win the cleaner, you must be 18 years or older and live within the United States. This giveaway is in no way sponsored by Facebook, Instagram or Twitter.