Trying to shove 6 strands of embroidery floss through an eye of a needle can be hard! In my efforts to find the best needle threader for embroidery, I found that most needle threaders aren't equipped to handle that many strands of thread. So what can you do? I've discovered a little trick for how to easily thread 6 strands of embroidery floss on a needle, that I like to call the "double up method". Basically it makes it so you only have to thread 3 strands of floss, but end up having 6 strands to stitch with.
What is this sorcery? you ask. It's actually quite simple, and I made a quick little video to show you how. You can watch it below. (If you are using an ad blocker, you may need to disable it to see the video.)
Not up for watching a video? I'll try to give you a little description of how it works. Cut a piece of embroidery floss twice as long as you normally would. Split the thread in half, and take 3 strands. Next, take your needle (size 3 is recommended when using 6 strands of floss), and thread 3 strands through the eye. Pull both ends of the thread, make them even, and move your needle to the other end.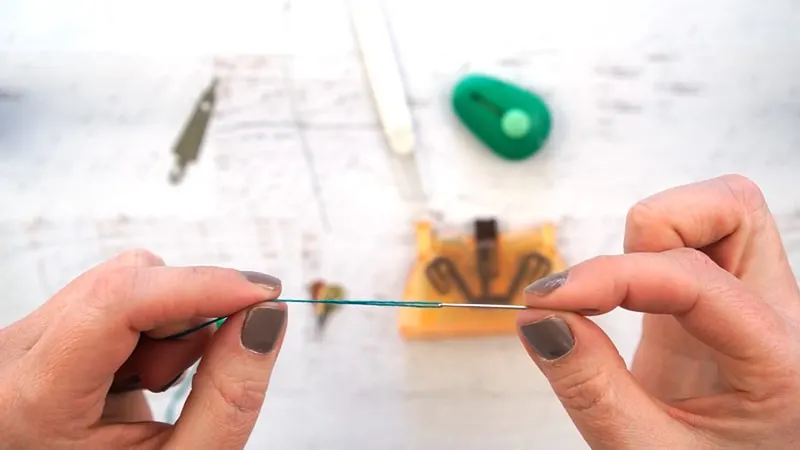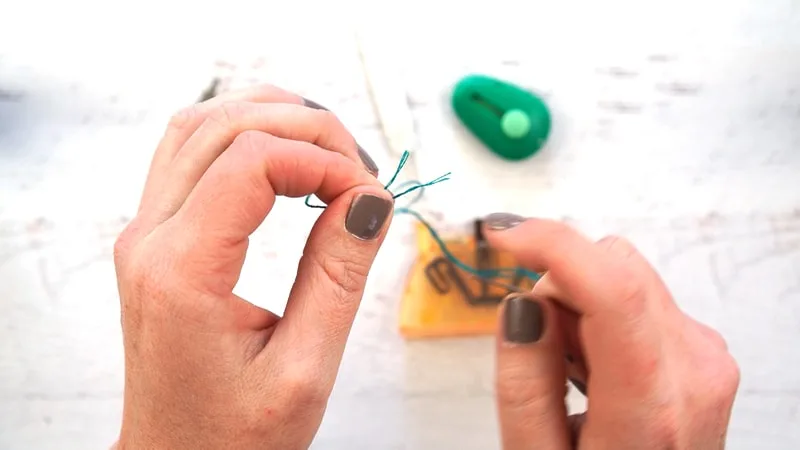 Tie the ends together in a knot.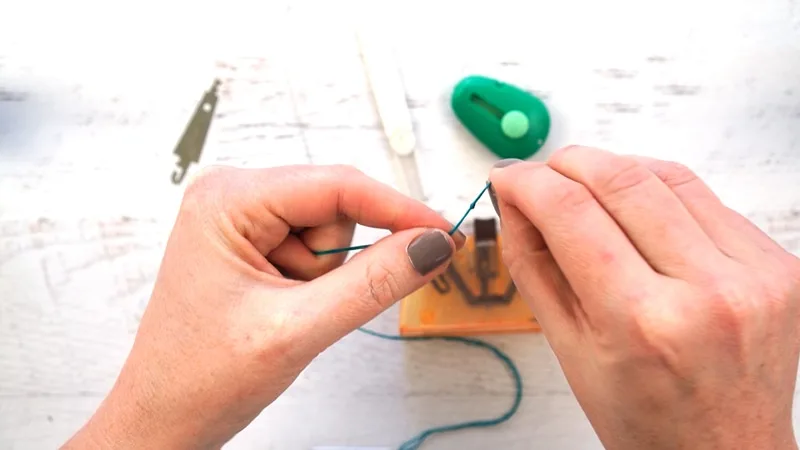 So you are basically folding the thread in half and doubling it up.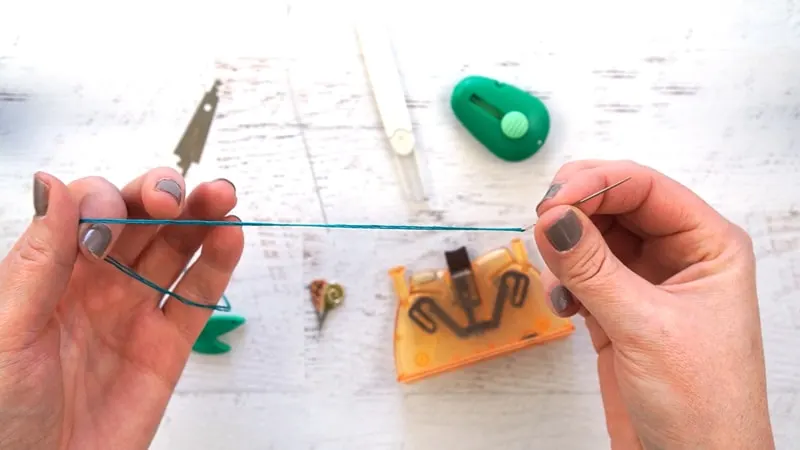 Clear as mud? Watch the video, trust me.
Now, there is one drawback to using this method, and that's why I only use it when I have to. When your needle is threaded normally, and you make a mistake, you can always take the needle off and undo your stitches. Using this method will trap your needle on the thread, and you'll only be able to get it off if you cut the thread. I have had some success putting the needle back through the hole it came out of, but that rarely works.
Still having trouble threading needles? Make sure to check out my posts on Best Needle Threaders for Embroidery and my review of the Bohin Easy Needle Threader.