I tested several needle threaders on my quest to find the best needle threader for embroidery. I couldn't call my experiments complete without giving a Bohin Needle Threader review. It's kind of in it's own category of needle threaders, so I decided to do a video and post just for it. It's gotten so many positive reviews, and I can't wait to show you how it works!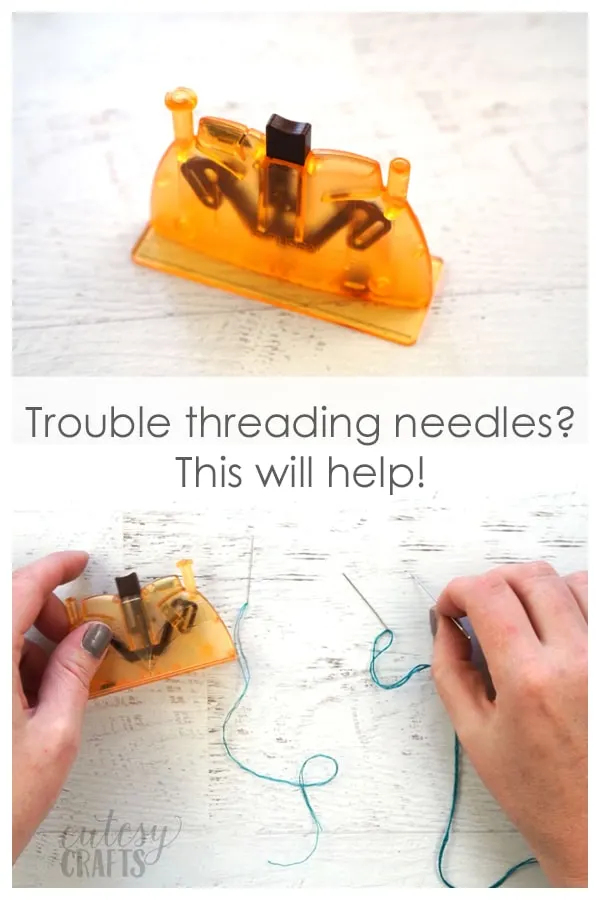 (This post may contain affiliate links, which means I may receive a commission, at no extra cost to you, if you click a link and purchase something that I have recommended. As an Amazon Associate I earn from qualifying purchases.)
Supplies Used:
Bohin Needle Threader Review Video
I filmed myself using and reviewing the Bohin Easy Needle Threader for the first time. Watch the video below so you can get a feel for how to use it and what it can and can't do. (If you are using an ad blocker, you may need to turn it off to see the video.)
How to use the Bohin Needle Threader
For those who would rather read and see photos, I'll try to explain here.
First, spoiler alert… you can't thread all 6 strands of embroidery floss with the Bohin Needle Threader. Now that we've got that out of the way, choose a side to use. I used the smaller side for my size 10 needle, and the bigger side for my size 8 needle. Place your floss in the groove between the little tower and the side, with the smaller end toward the front.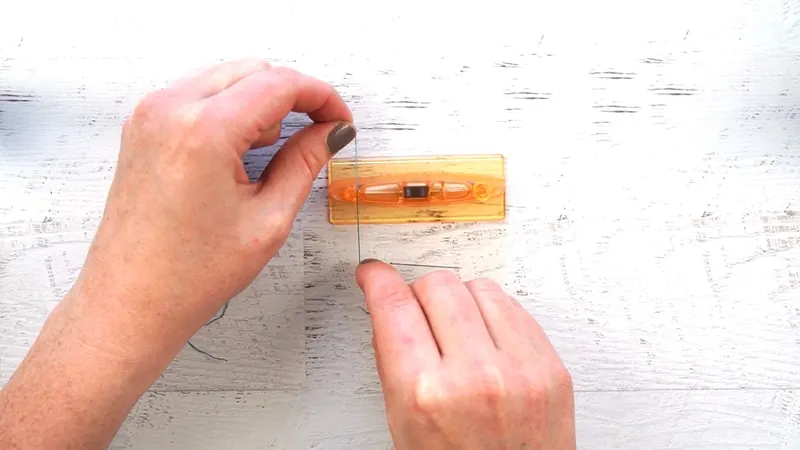 Drop your needle into the tower, and it will turn the direction it's supposed to go. Make sure you are using a long eye needle, as the instructions state round eye needles will not work.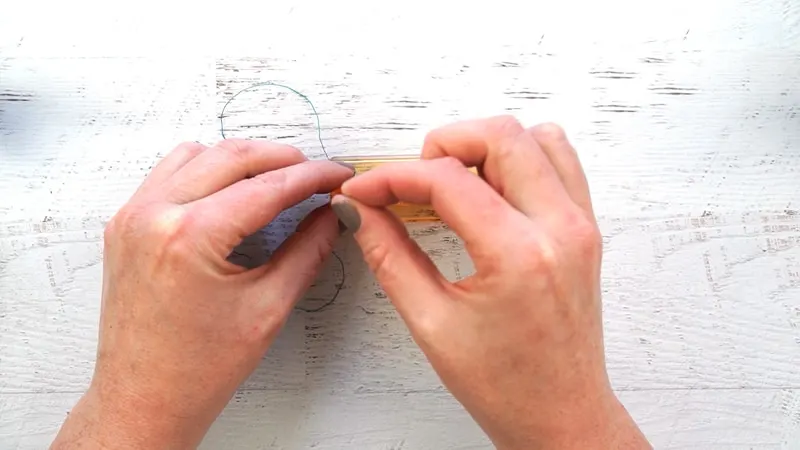 Move your fingers out of the way, and press down on the button.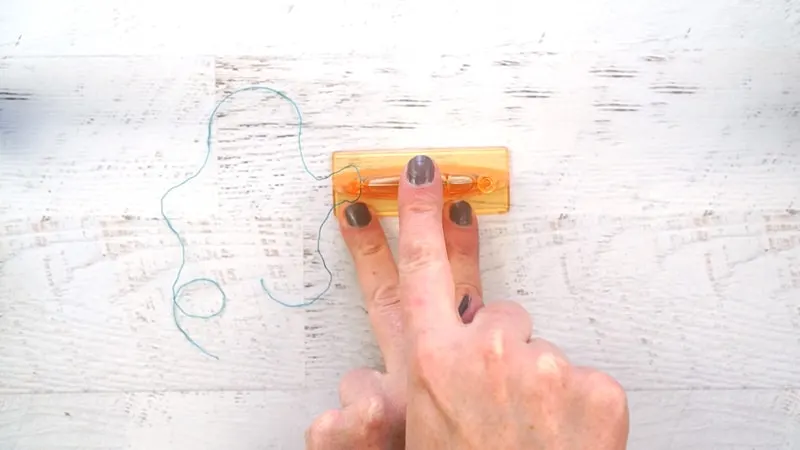 A little loop of thread will come out the side.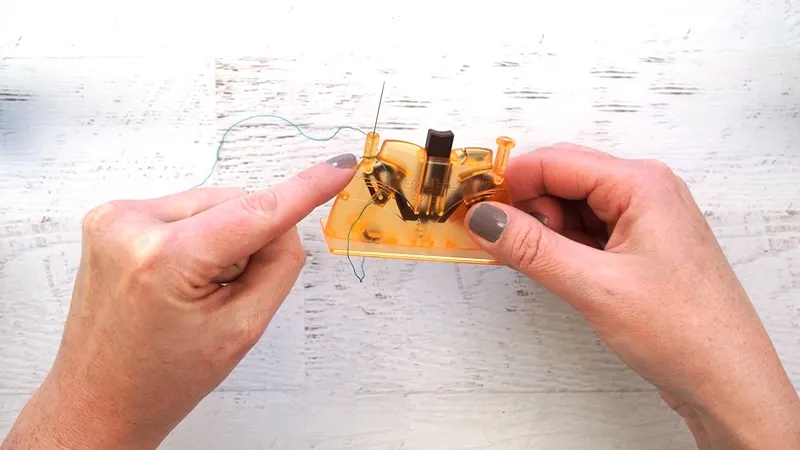 Pull on the loop until the thread comes all the way through (is no longer a loop).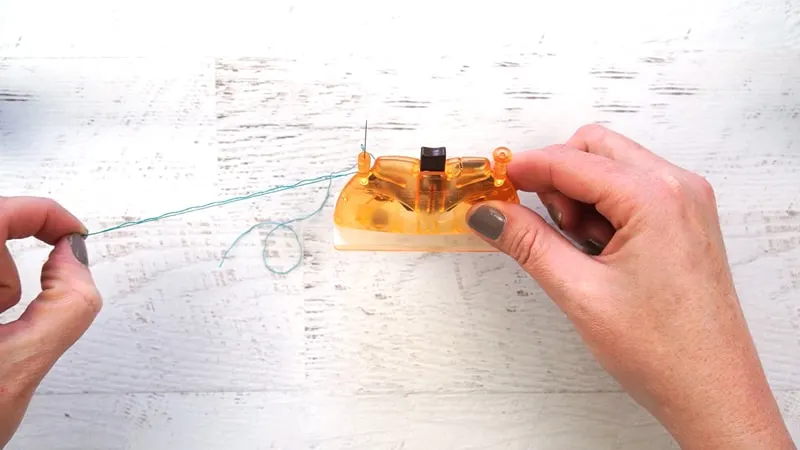 Pull up on the needle, and you're needle is threaded!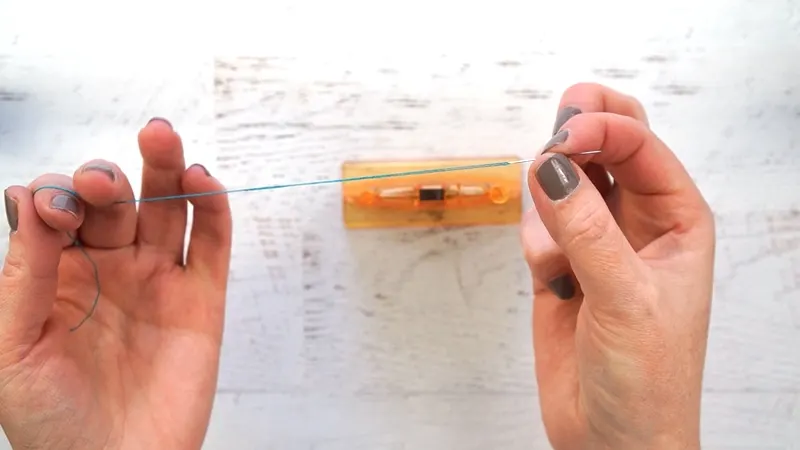 Final Results
I was very impressed with the Bohin Easy Needle Threader. It was able to thread my size 10 needle with one strand of floss, and my size 8 needle with 3 strands. 6 strands of floss was too much, but if you watch the video above or read my post about How to Easily Thread 6 Strands of Embroidery Floss on a Needle, you can still work around it.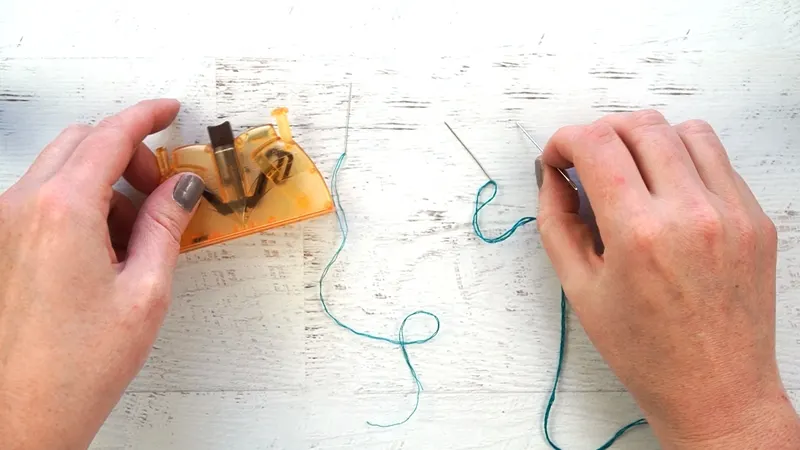 This probably wouldn't be something I'd want to carry around with me when I'm out and about. However, if you suffer from any kind of dexterity issues, this could definitely be a solution for you! I was amazed at how well it threaded 1 and 3 strands of floss, and it's totally worth the purchase if threading needles is an obstacle for you.