Office Depot sponsored this post, but all thoughts and opinions are my own.
Having a craft business, my work space gets pretty messy. When you add in all of the "business" stuff, like receipts, forms, and invoices, things can get a little chaotic. Since I know some of you have crafty businesses of your own, I thought I'd show you a little behind the scenes action and give you some ideas to increase productivity.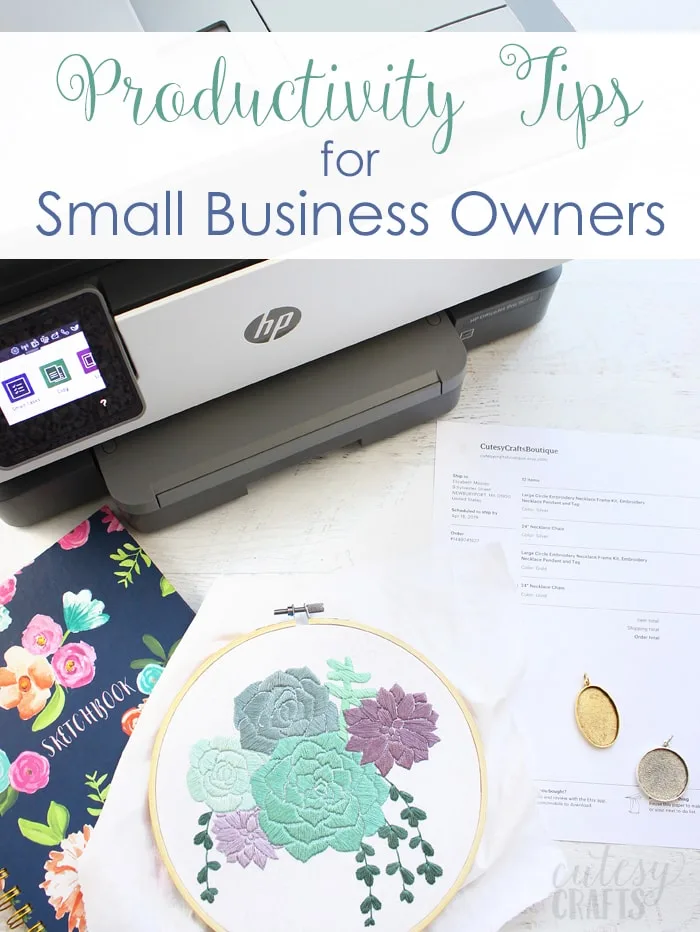 Workonomy™ Services from Office Depot
Office Depot provides lots of great options for small businesses with their Workonomy™ business services. They have nearly 1400 locations to assist you with tech support, print/copy services, shredding, shipping, marketing and more. It's like having a team of business partners without actually having to hire employees. Go to Office Depot's Workonomy™ services page to learn more.
Office Depot and Alibaba
Office Depot has also just teamed up with Alibaba to provide up to $2000 in discounts on supplies and services to get your business started the right way. Save on things like office supplies, business cards, and shipping supplies just for shopping on Alibaba. This is so great for me since I'm always looking for new products to buy and resell in my shop. Click here to learn more about Office Depot's collaboration with Alibaba.
HP OfficeJet Pro 9015
Using the HP OfficeJet Pro 9015 that I received from Office Depot to try, I've been able to save time and make my business more efficient. I feel like my business has leveled up thanks to the functionality of this printer.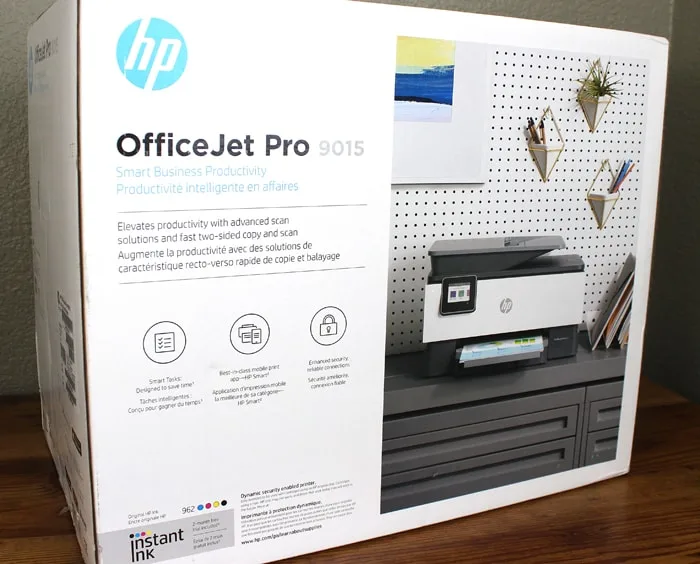 The HP OfficeJet Pro 9015 is so much more than a printer! Its features include:
All in one: Color print, copy, scan, fax
Both wireless and wired networking
Smart Tasks shortcuts to save time
Ability to print & scan from anywhere
Self-healing Wi-Fi
Best-in-class security
Voice-enabled printing
Auto 2-sided document feeder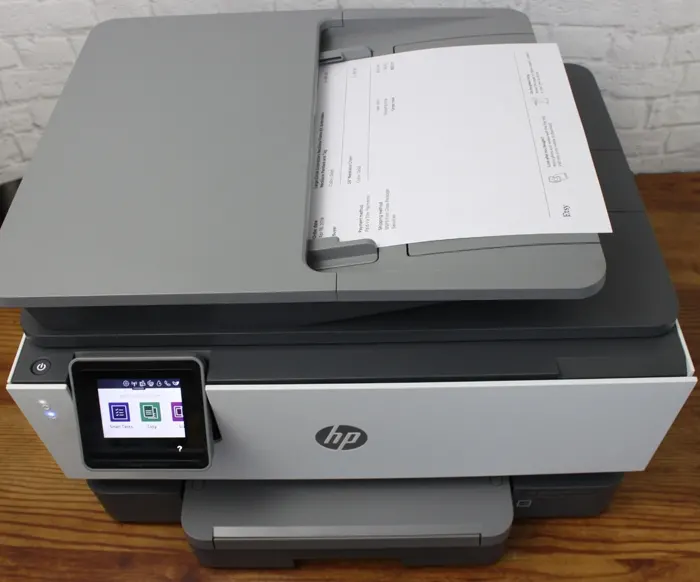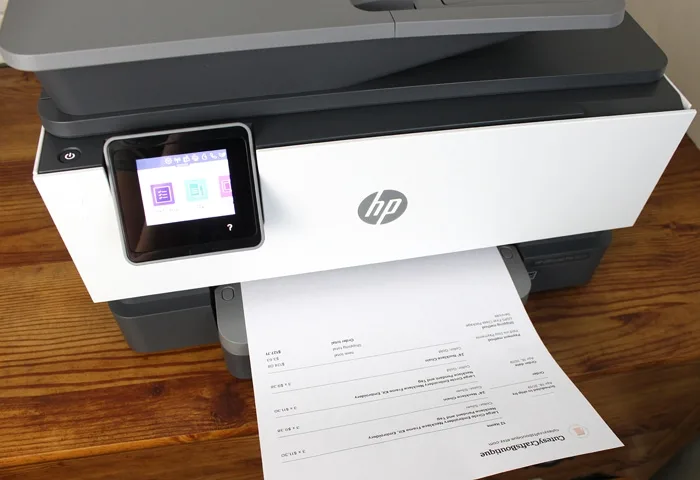 This machine is designed to increase productivity and save time. One of the neatest features is the ability to set up HP Smart Tasks shortcuts. You can easily program custom tasks to do a combination of scanning, printing, and emailing documents all at the same time!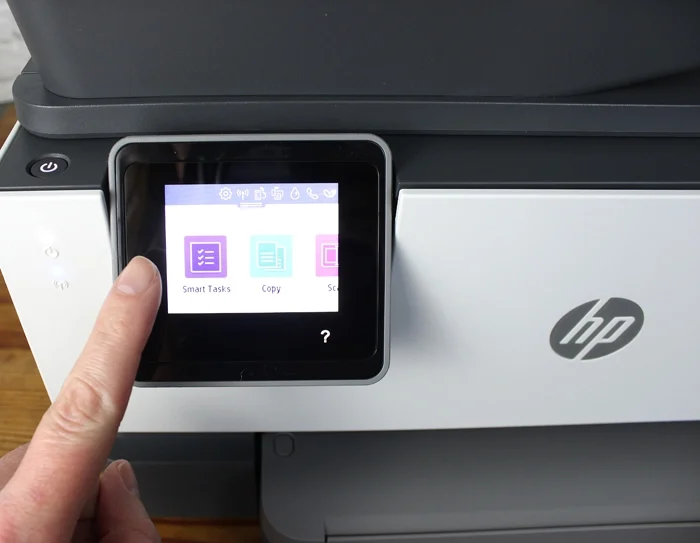 I also love that I have the ability to print and scan documents straight from my phone. The HP Smart app lets you get work done wherever, whenever with the best-in-class mobile print experience. No more waiting for the computer to boot up or having to email things from my phone to computer to print. I can print packing slips and shipping labels so much faster now! You can also take photos of documents from your phone, and the program will clean them up to turn into a PDF to print or email. So neat!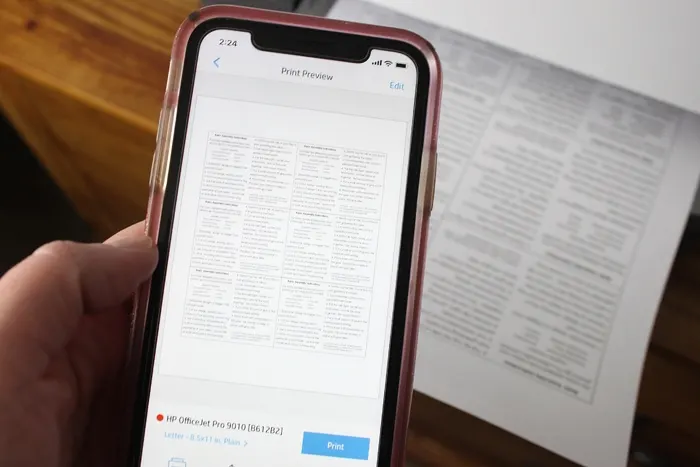 Designing embroidery patterns has also gotten easier with the HP OfficeJet Pro 9015's scanning ability. My sketches scan into the computer easily and quickly. From there, I can use another program to trace over them and turn them into svg files for my patterns.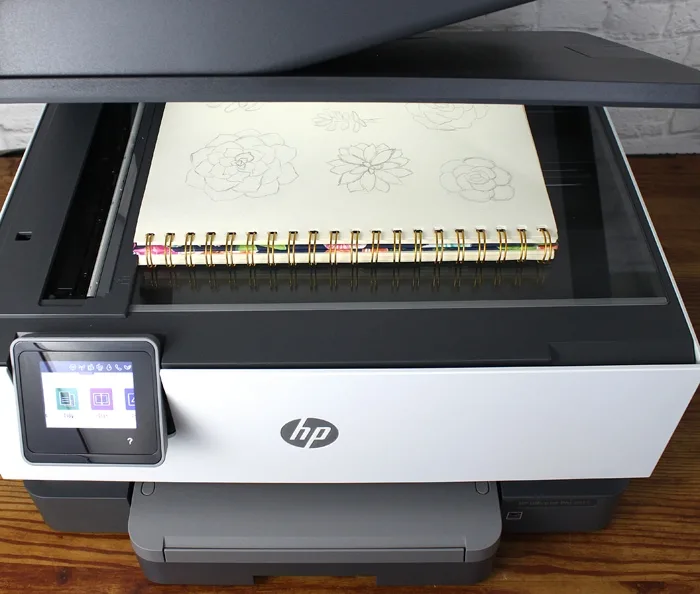 I'm so excited to explore all the possibilities this new printer provides for my small business! Click here to get your own HP OfficeJet Pro 9015 or learn about other HP products and start increasing your productivity today.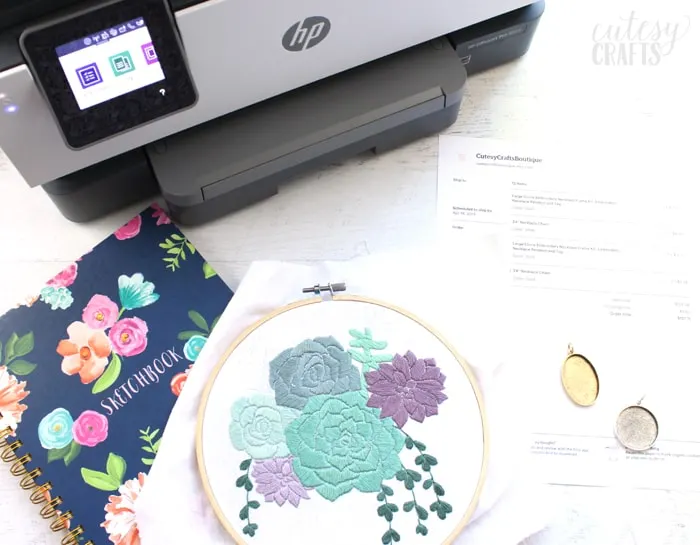 Office Depot sponsored this post, but all thoughts and opinions are my own.