I love making felt Christmas ornaments! So today I've rounded up all of my free felt Christmas ornament patterns and tutorials so you can make your own.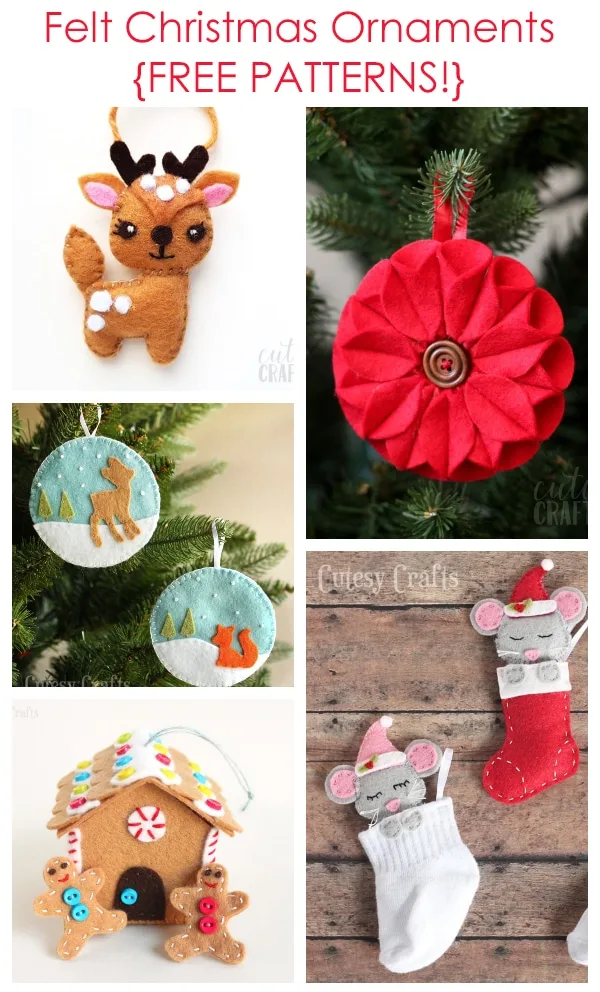 Free Patterns for Felt Christmas Ornaments
Make your own Christmas ornaments using these free felt Christmas ornament patterns!
Simple Felt Christmas Ornament Patterns
1. Felt Poinsettia Christmas Ornament
This felt poinsettia Christmas ornament is made up of little felt circle rolled up into cones! It's so pretty on the tree!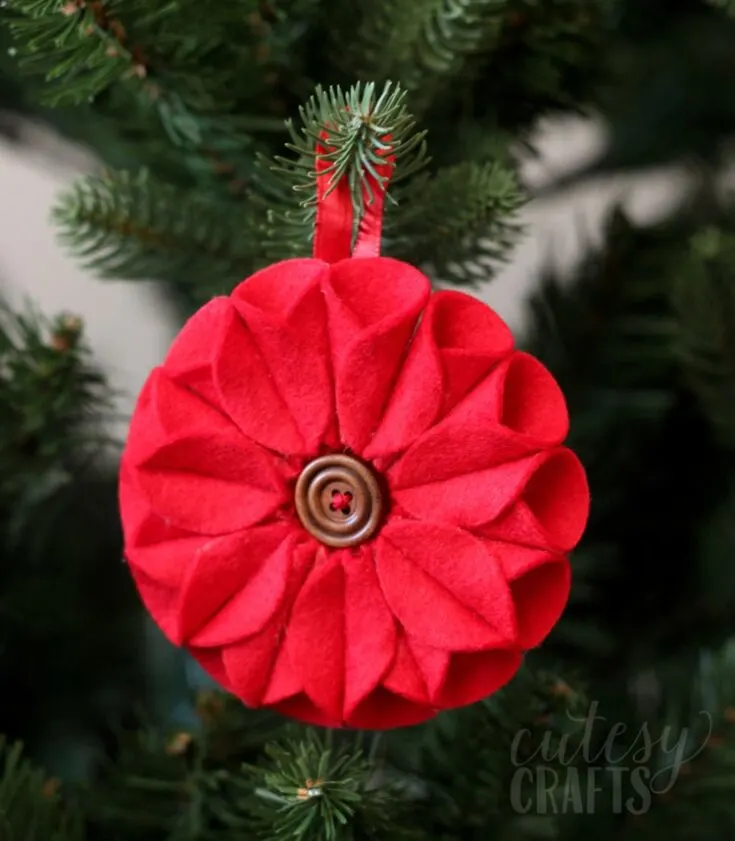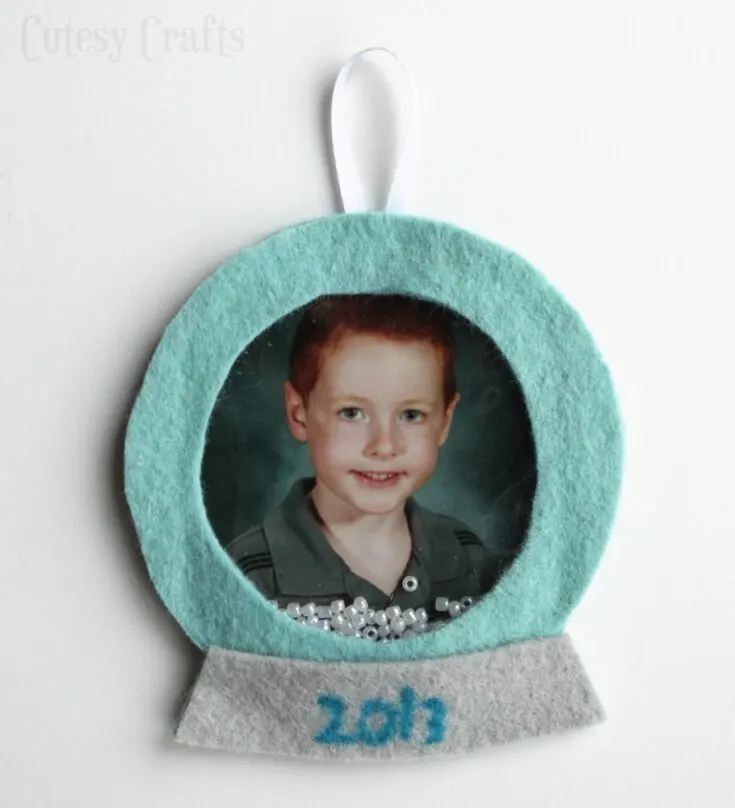 3. Cricut Felt Gingerbread House Ornaments
I made this felt gingerbread house ornament on my Cricut maker. The back can be customized with the year and name of the family or some other fun saying.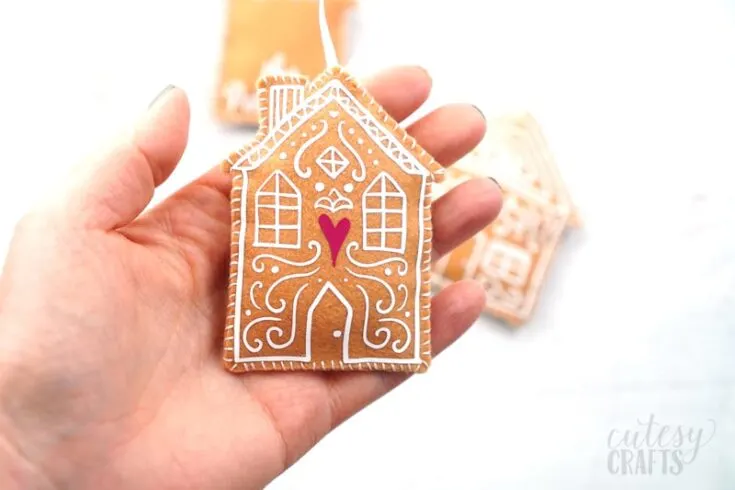 4. Button and Felt DIY Christmas Ornaments
Buttons snowmen?! Yes, please! These ornaments use a felt backing and buttons for snowmen. Make a whole button snowman family for something extra special.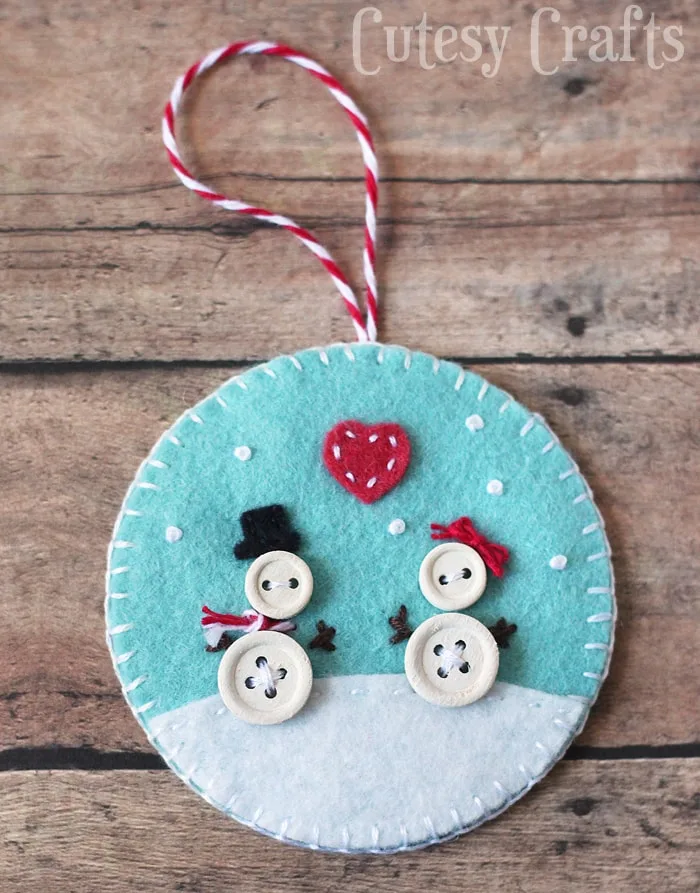 5. Deer and Fox Felt Christmas Ornaments
These deer and fox felt Christmas ornaments are a couple of my most popular ones. They are so pretty and easy to make.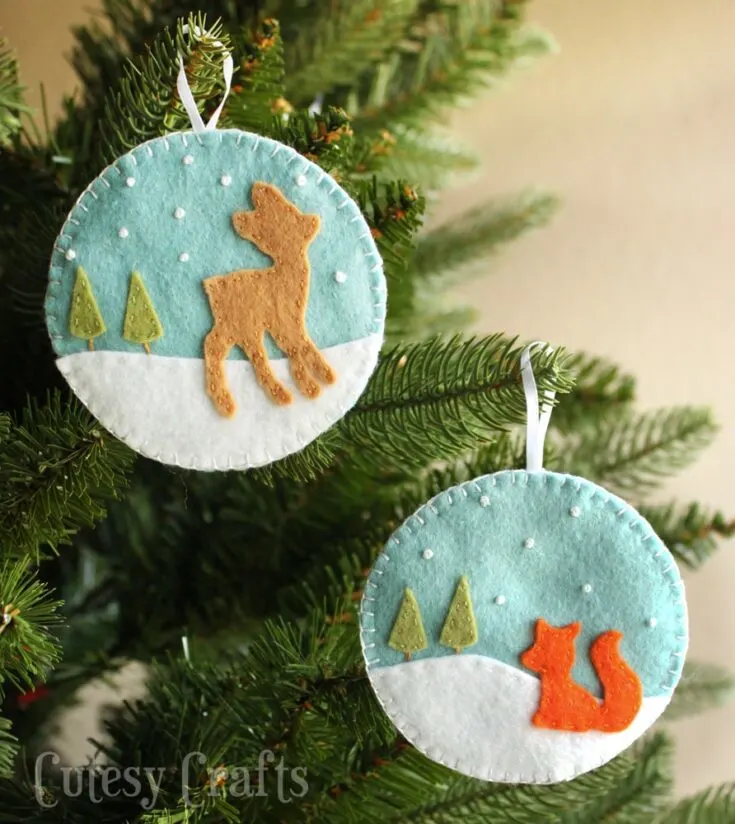 Advanced Felt Christmas Ornaments Patterns
6. Felt Gingerbread House Ornament
This 3-D felt gingerbread house ornament is probably one of the cutest things I've ever made! You take off the roof, and the little gingerbread people go inside.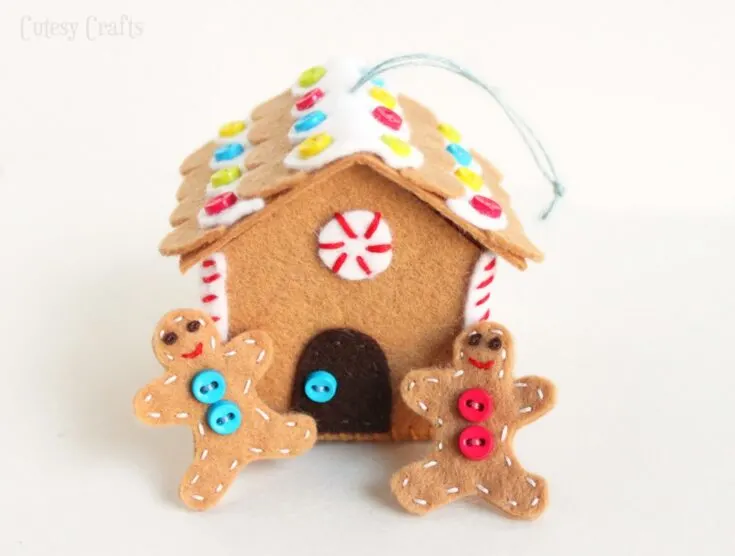 7. Baby Sock DIY Christmas Ornaments
These baby sock DIY Christmas ornaments can be made to put inside a baby sock or you can make a separate sock out of felt. Makes a great DIY baby's first Christmas ornament!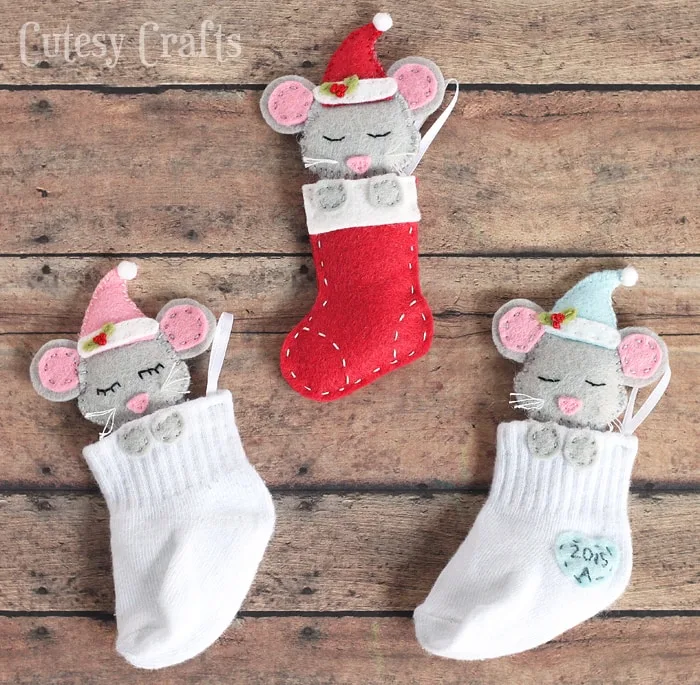 8. Felt Deer Christmas Ornament with Free Pattern
This little felt deer Christmas ornament pattern is SOOO cute! She's sure to be a favorite.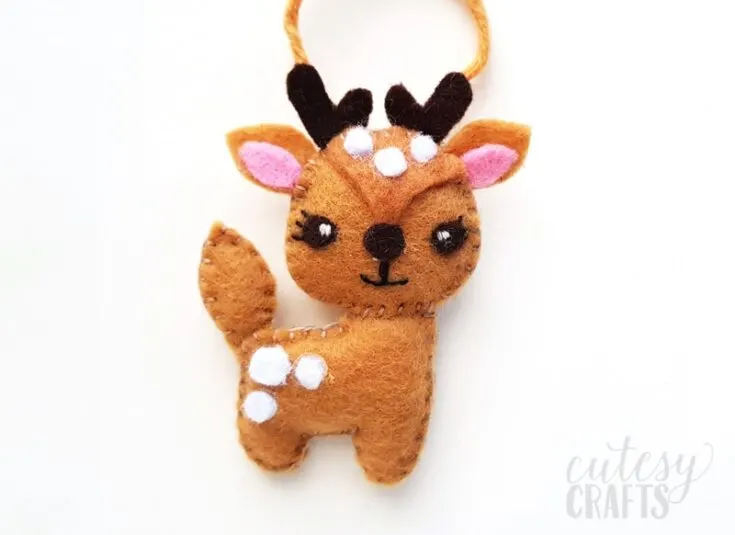 9. Felt Penguin Christmas Ornament with Free Pattern
The deer needed a couple friends, so you also get a penguin.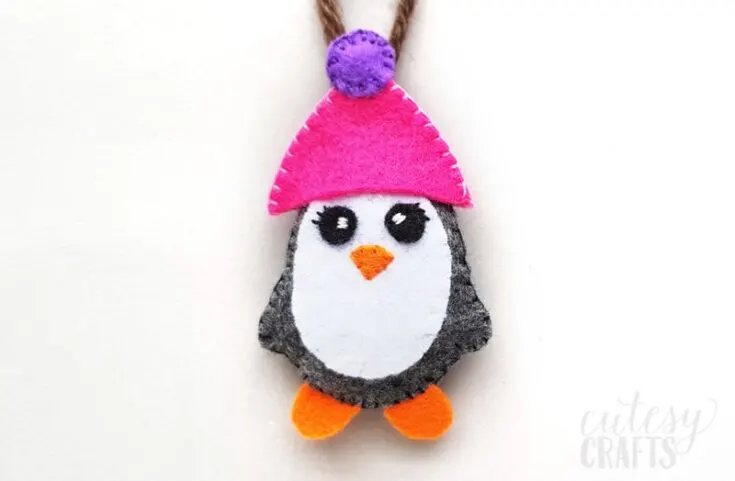 10. Felt Polar Bear Christmas Ornament with Free Pattern
And a polar bear Christmas ornament pattern.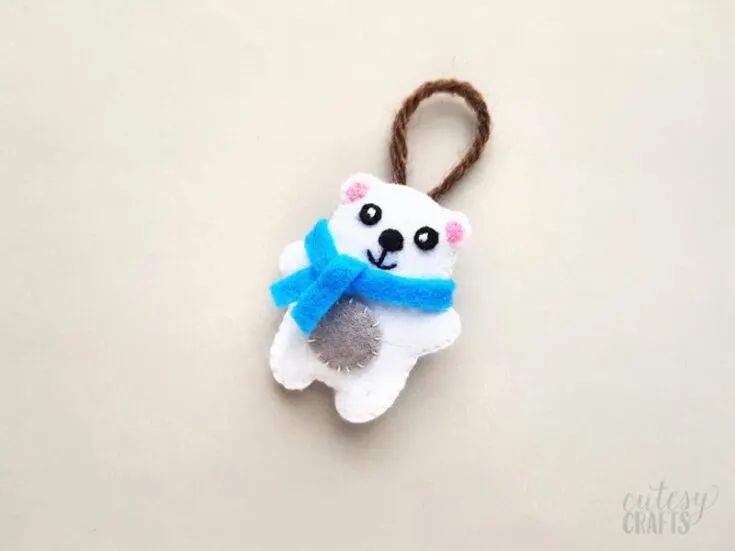 11. Felt Gnome Ornaments with Free Patterns
Who doesn't love a good Christmas gnome? These little guys are adorable with their little Christmas trinkets.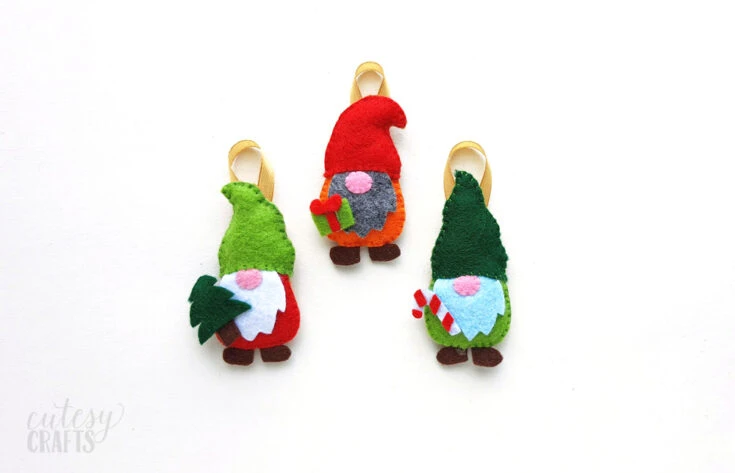 12. Unique Handmade Christmas Ornaments – Matryoshka Dolls
I love Matryoshka dolls! Make a set with three different sizes in any colors that you like!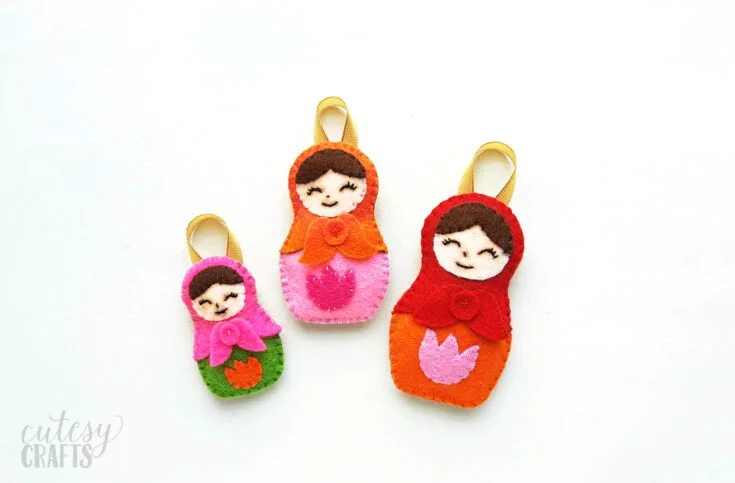 More Patterns for Felt Christmas Ornaments
13. Homemade Christmas Ornaments from Grandma's Doilies
These ornaments have felt as a backing and are mounted in small embroidery hoops. The doilies are ones that my great grandma made. A great way to remember her at Christmastime and re-purpose some doilies!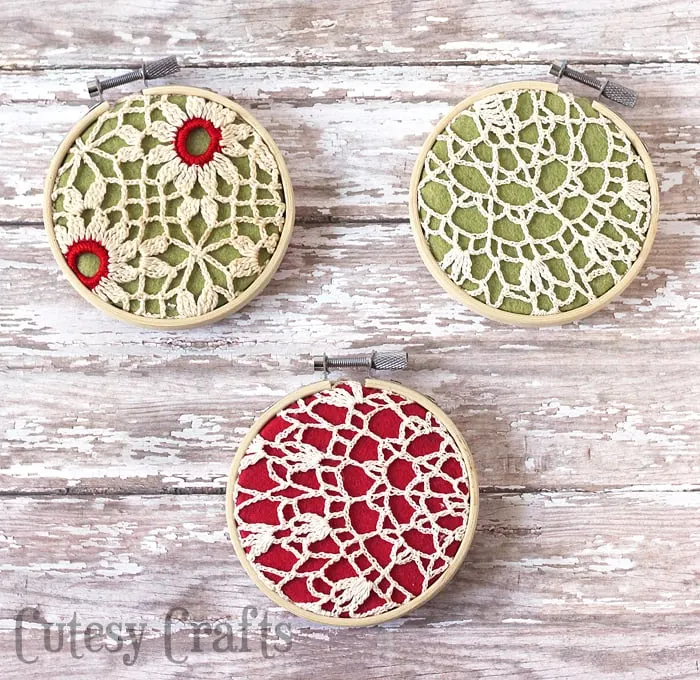 Felt Christmas Decoration Ideas
Here are some other felt Christmas decoration ideas:
What do you stuff felt Christmas ornaments with?
Stuff felt Christmas ornaments with fiberfill. It's the same thing used to fill stuffed animals. If you're in a pinch, you can also tear apart some cotton balls, and stuff ornaments with those.
How do you sew felt Christmas decorations?
Sew felt Christmas decorations with a running stitch, whip stitch, or blanket stitch. Check out my guide on how to sew by hand for more details.
I hope you enjoyed all of these free felt Christmas ornament patterns! Which one is your favorite? I love looking at them every year on my tree. Be sure to check out all of my homemade Christmas ornaments and have a wonderful Christmas! Also take a look at these fun tween and teen craft ideas!
You'll Also Like: