Don't you just love little Christmas gnomes?! I always have to make some new felt ornaments for the tree, so I decided gnomes would be a fun theme. These felt gnome ornaments are a set of three, and they are each carrying something Christmas-y. And of course I've got a free pattern so you can make them yourself! If you love these, be sure to check out my other free felt Christmas ornament patterns.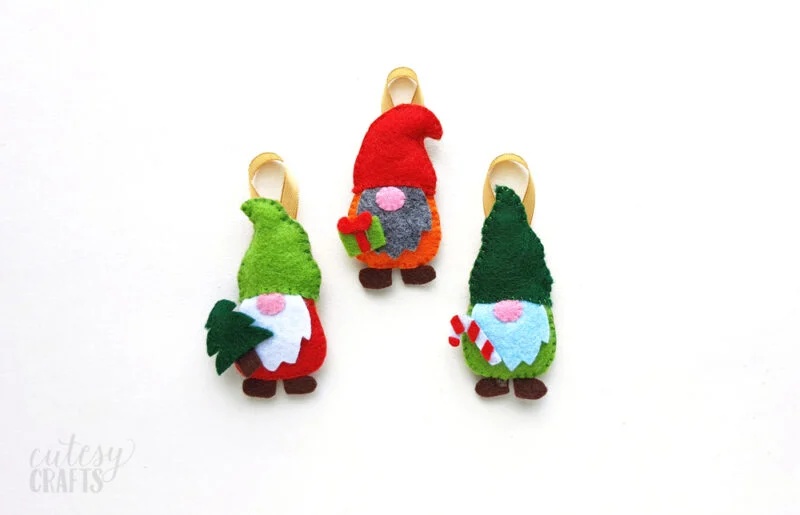 (This post may contain affiliate links, which means I may receive a commission, at no extra cost to you, if you click a link and purchase something that I have recommended. As an Amazon Associate I earn from qualifying purchases.)
To make these felt gnome ornaments, you'll need:
free pattern (instructions to download at the bottom of this post)
felt in various colors
embroidery floss or thread in various colors to match
needle
ribbon or yarn for hanging
scissors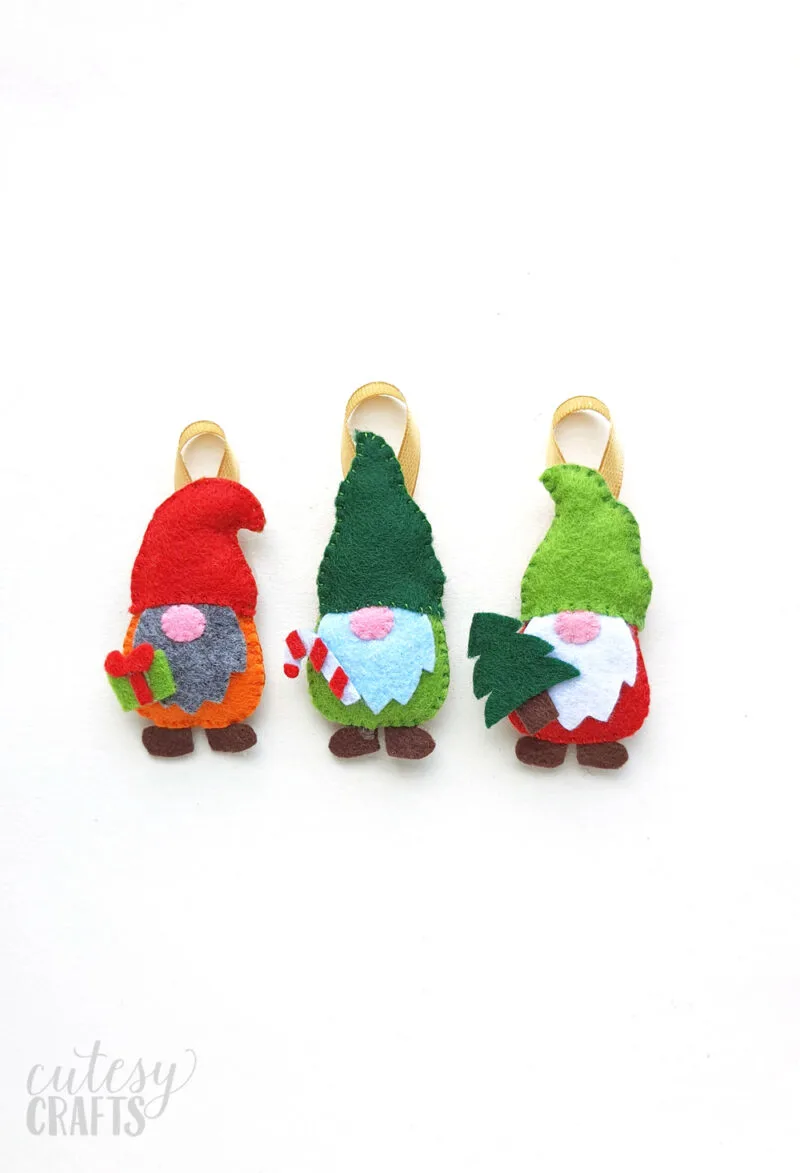 Step 1: Use the templates to cut out the ornament pieces.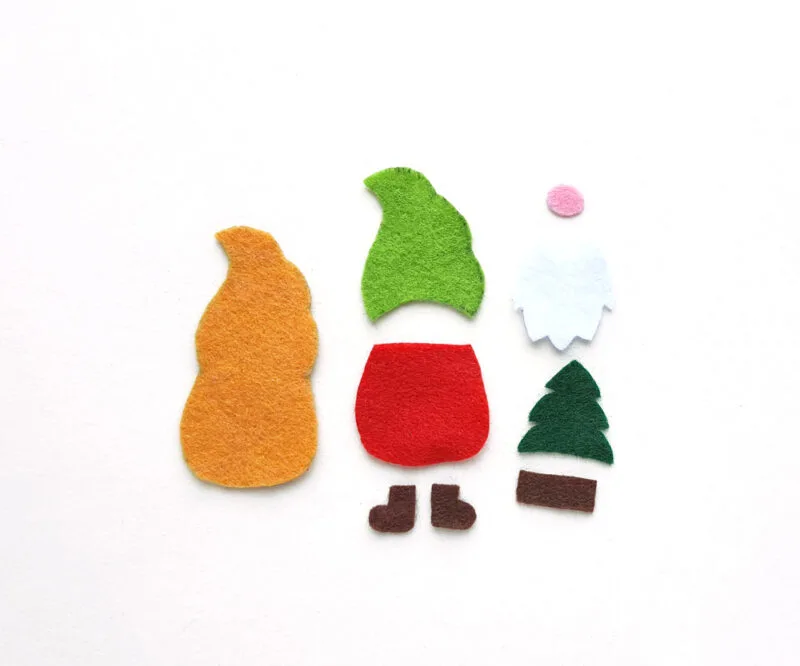 Step 2: Place the beard cutout on top of the shirt cutout. Place the nose on the top middle part of the beard and stitch around it, making sure to stitch through all three layers to attach the beard to the shirt.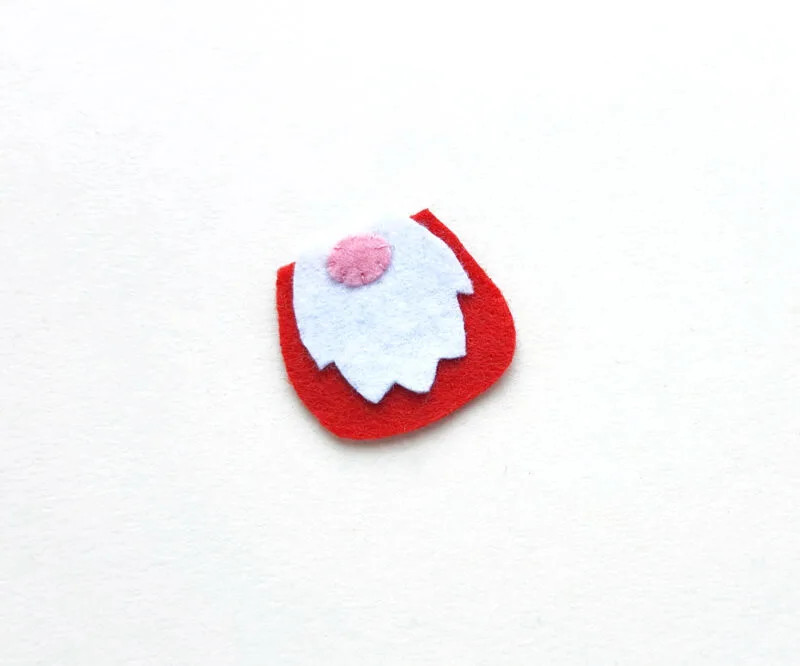 Step 3: Place the hat cutout on top of the base cutout and stitch around the sides (left and right), but keep the bottom side of the hat cutout open for now. Now would also be a good time to add a ribbon for hanging if you want it between layers, or you can add it at the end.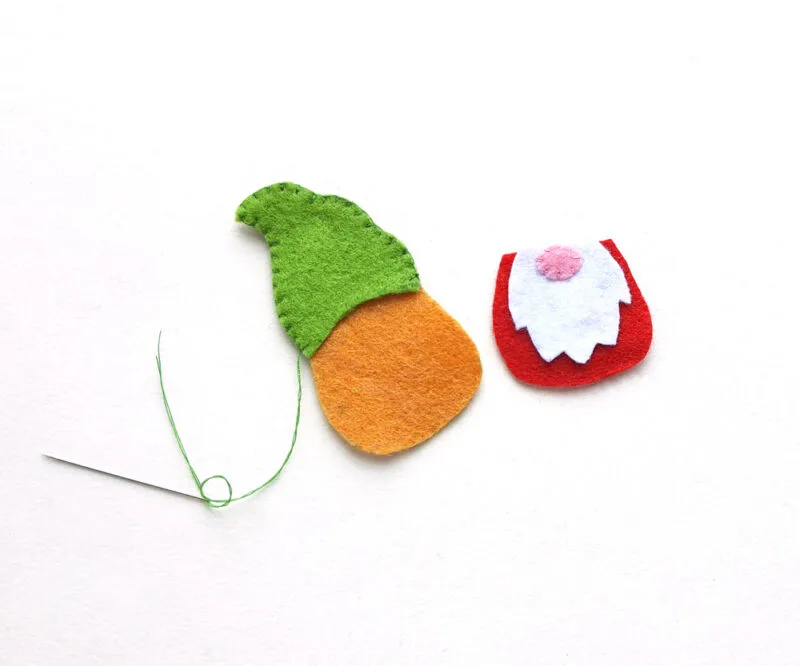 Step 4: Place the shirt (stitched with nose and beard) on the bottom of the base and tuck the top of the shirt under the hat cutout.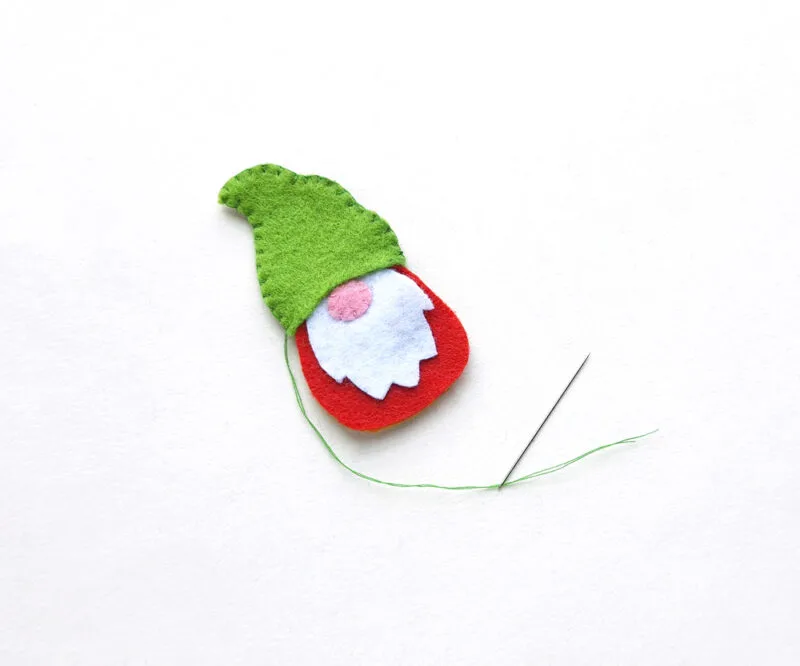 Step 5: Stitch the bottom of the hat and begin stitching around the side of the shirt and base.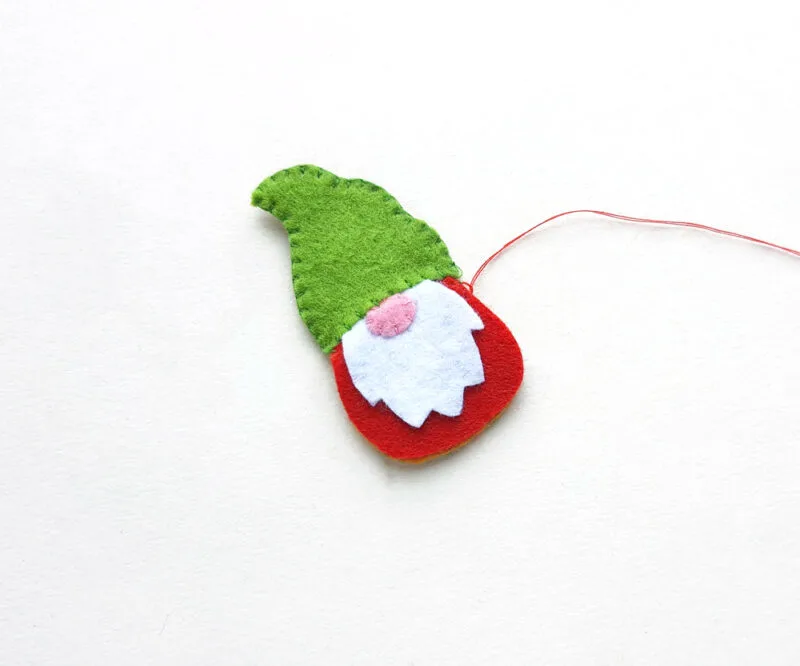 Step 6: When you reach the bottom side, insert the shoe cutouts between the base and shirt layers and stitch them together.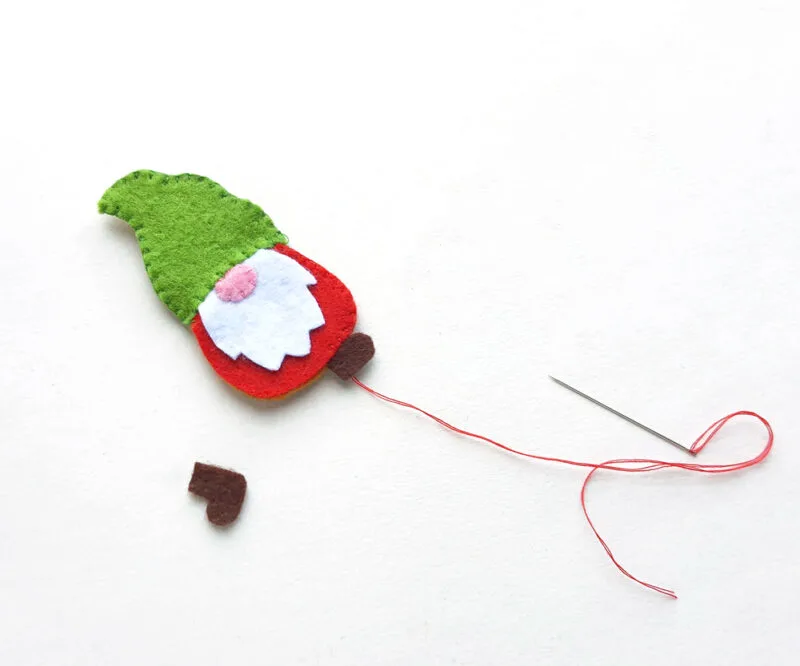 Step 7: Leave a small opening and stuff the gnome with fiberfill.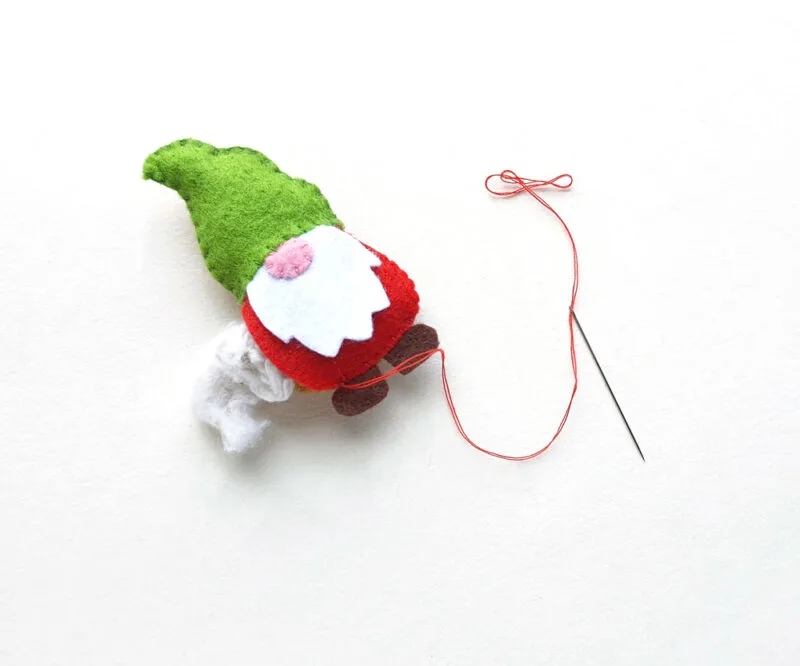 Step 8: Stitch the opening closed and add an accessory by sewing or with hot glue.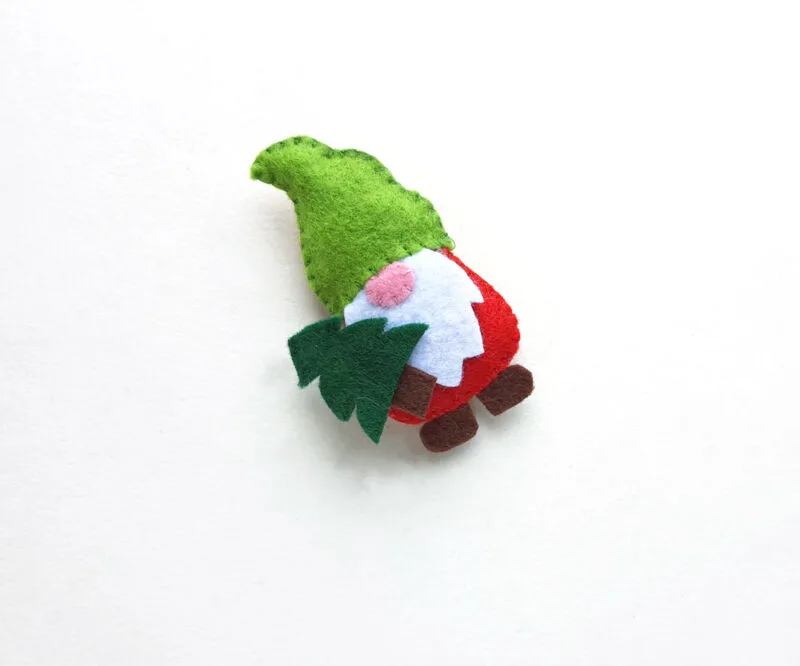 Repeat the process for all of the gnomes. Aren't they cute?! Which one is your favorite? I think I like the candy cane one best.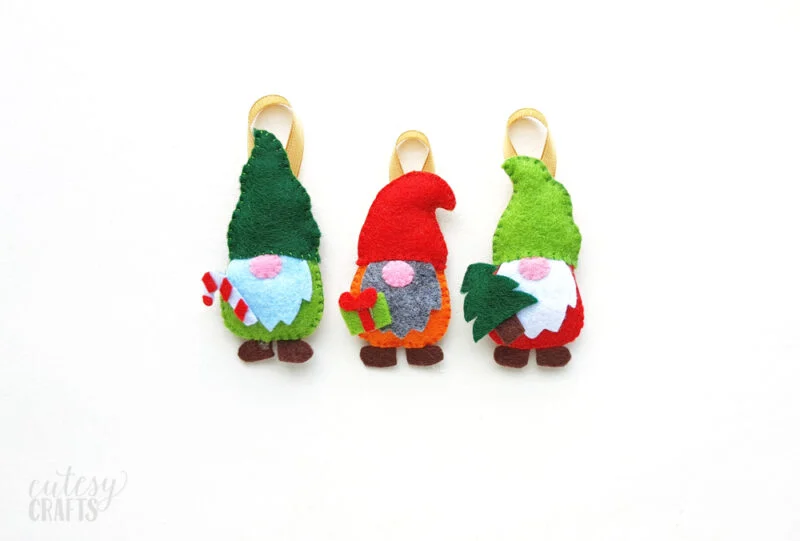 Download the free felt gnome ornaments pattern!
To get the password, enter your information in the form below to sign up for my free email newsletter. You will get an email with the password. Already subscribed but forgot the password? No need to subscribe again! Every email newsletter I send has the password in it, so check the latest one.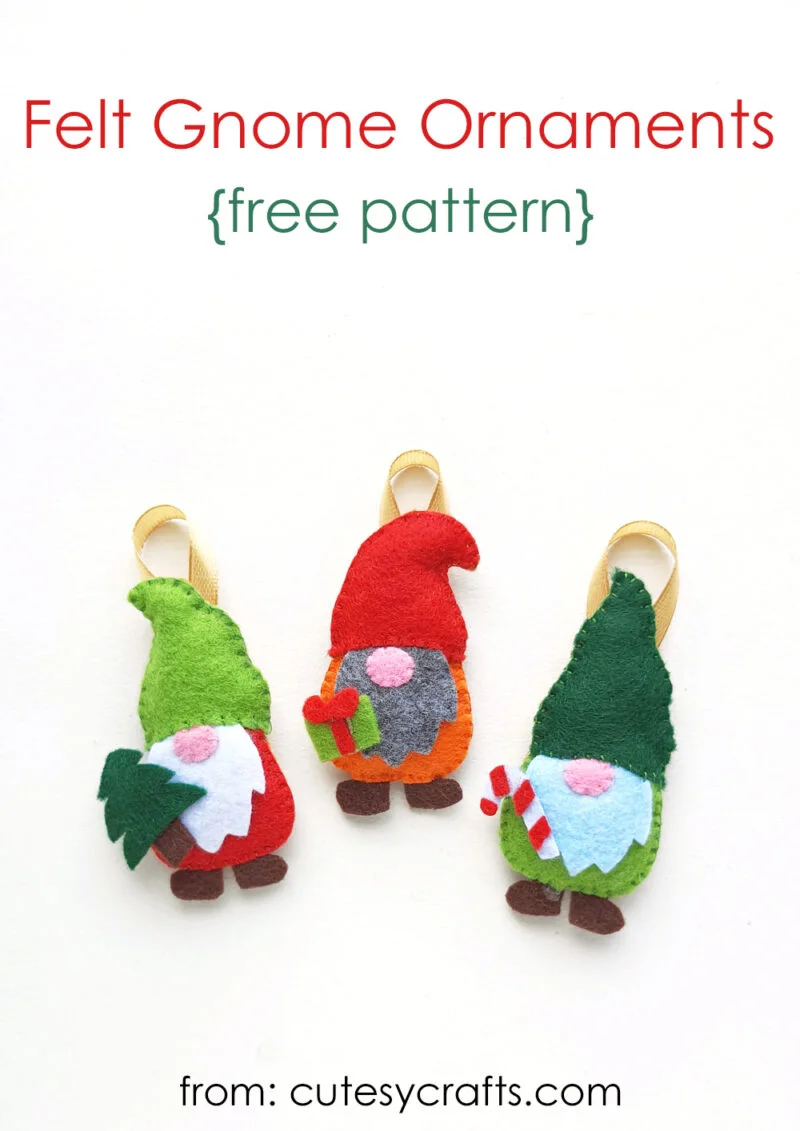 Also check out my felt animal Christmas ornaments with free patterns.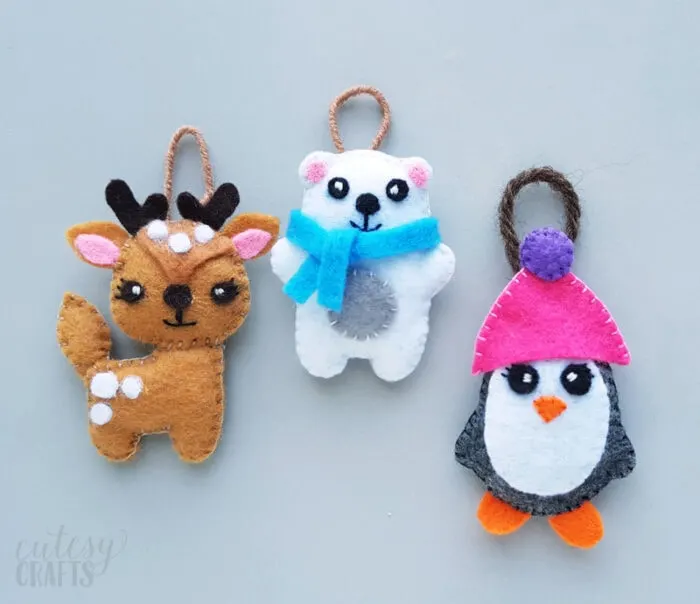 And my Unique Handmade Christmas Ornaments – Matryoshka Dolls.