I don't know what it is, but I LOVE little matryoshka nesting dolls, especially if they are Christmas-themed. I actually only have one set that I got at Target forever ago, but I dream of collecting them to display during Christmastime. I made these adorable matryoshka nesting doll ornaments for my tree, and I have the free pattern for you today. Of course, I made a set of three different sizes, but you can make one or all three. Such unique handmade Christmas ornaments for your own tree or to gift to someone else! If you love these, be sure to check out my other free felt Christmas ornament patterns.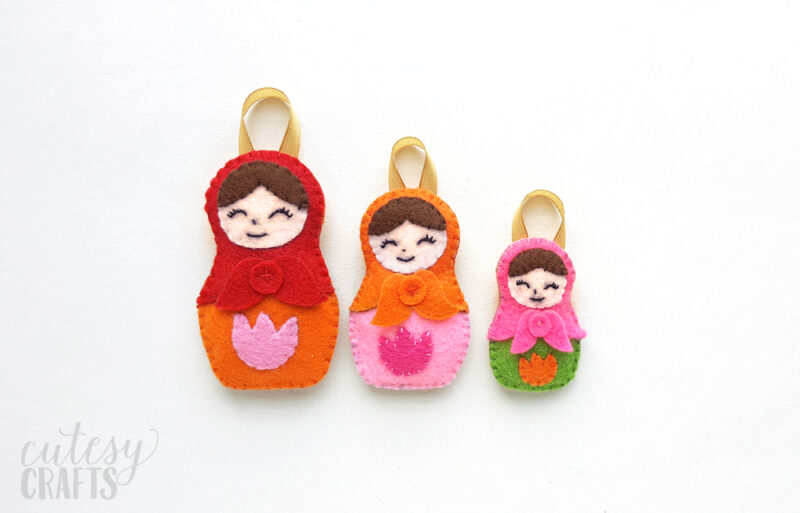 (This post may contain affiliate links, which means I may receive a commission, at no extra cost to you, if you click a link and purchase something that I have recommended. As an Amazon Associate I earn from qualifying purchases.)
To make these unique handmade Christmas ornaments, you'll need:
free pattern (instructions to download at the bottom of this post)
felt in various colors
embroidery floss or thread in various colors to match
needle
ribbon or yarn for hanging
scissors
pencil or fabric marker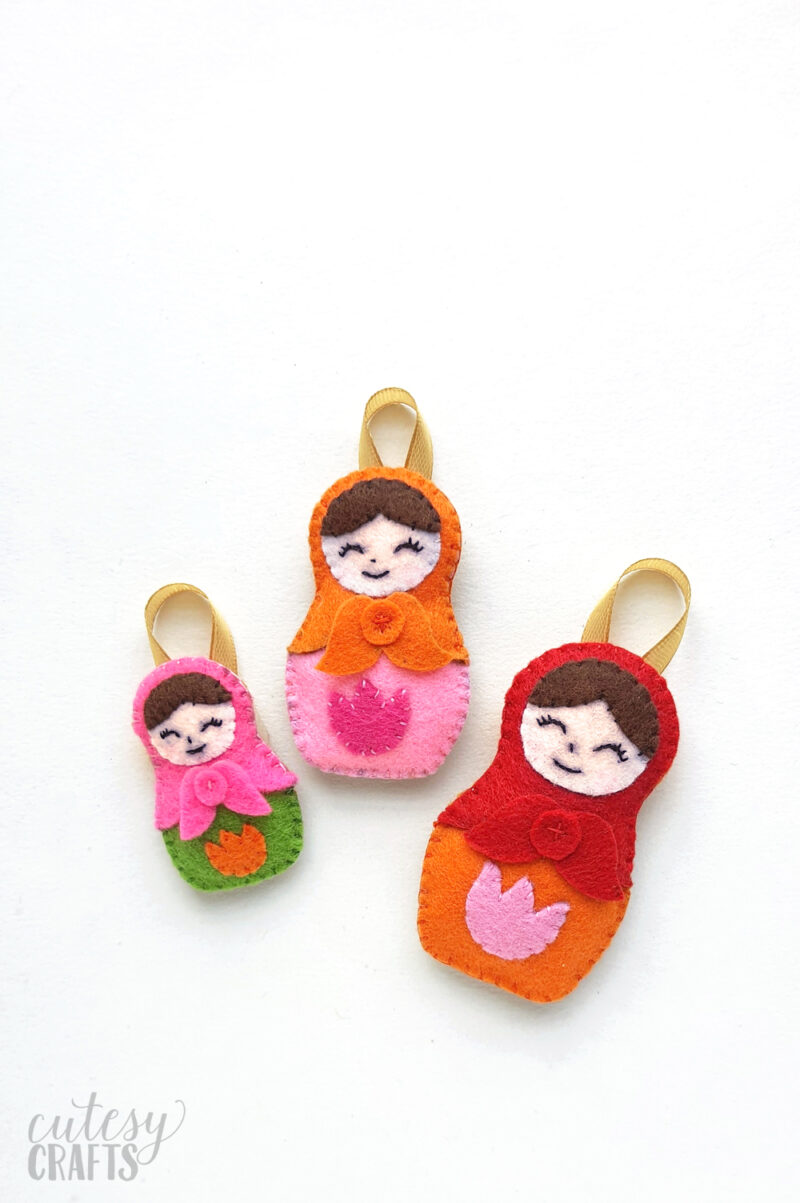 Step 1: Use the templates to cut out the ornament pieces. Use a pen to draw the eyes, nose and mouth on the face.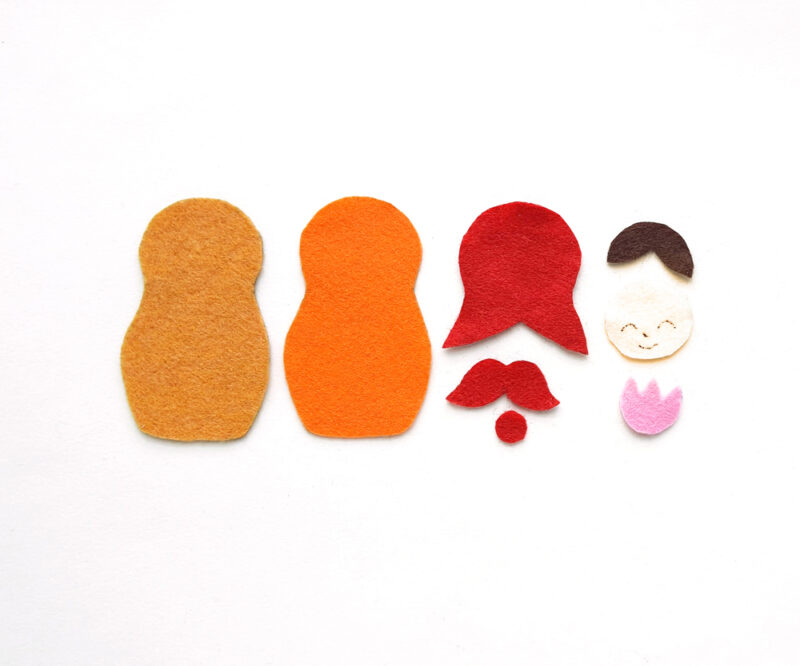 Step 2: Use 2 strands of black embroidery floss or thread and a back stitch the eyes, nose and mouth of the doll. Stitch the hair cutout on the top of the head cutout. Stitch the bottom side of the hair only and keep the top side open for now.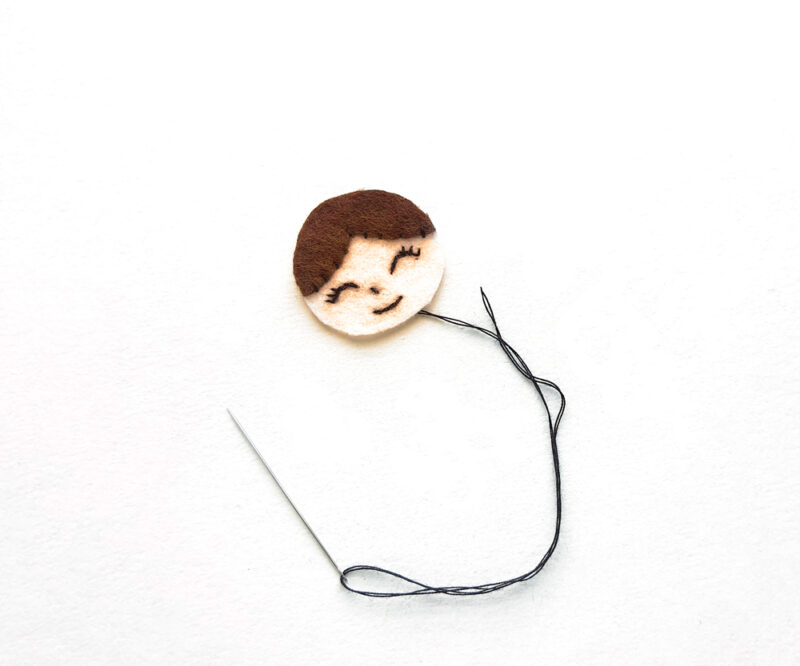 Step 3: Place the head piece on the scarf cutout, near the top and stitch it down with matching embroidery floss.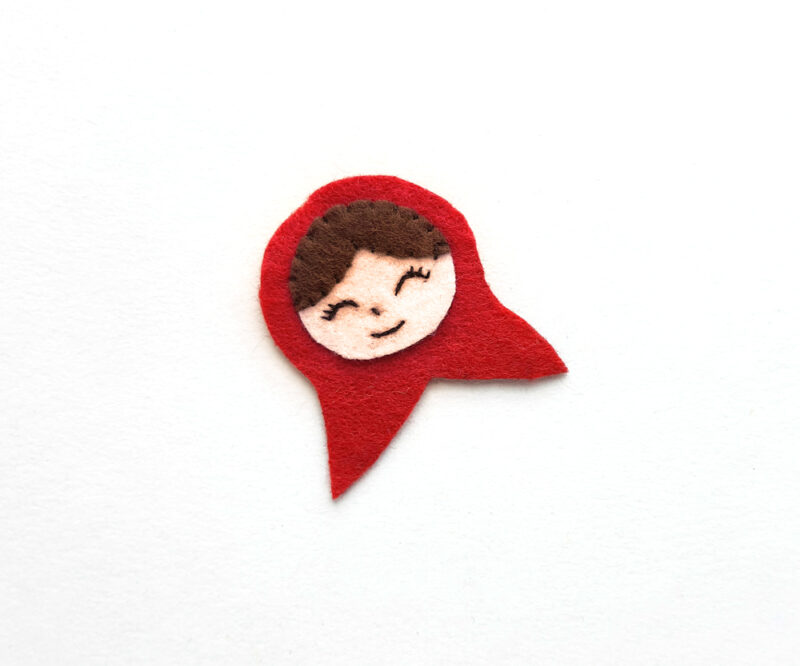 Step 4: Take a body base cutouts (the front side) and stitch the flower cutout on it, near the bottom. Also, stitch the round cutout in the middle of the bow-knot cutout.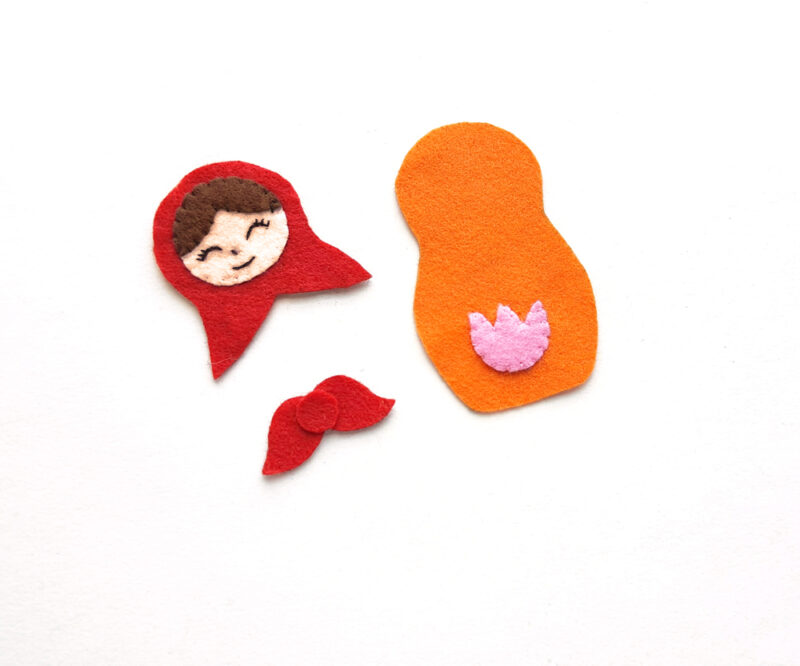 Step 5: Stitch the top part of the doll (scarf and head) on top of the base piece, and the bow right below the head.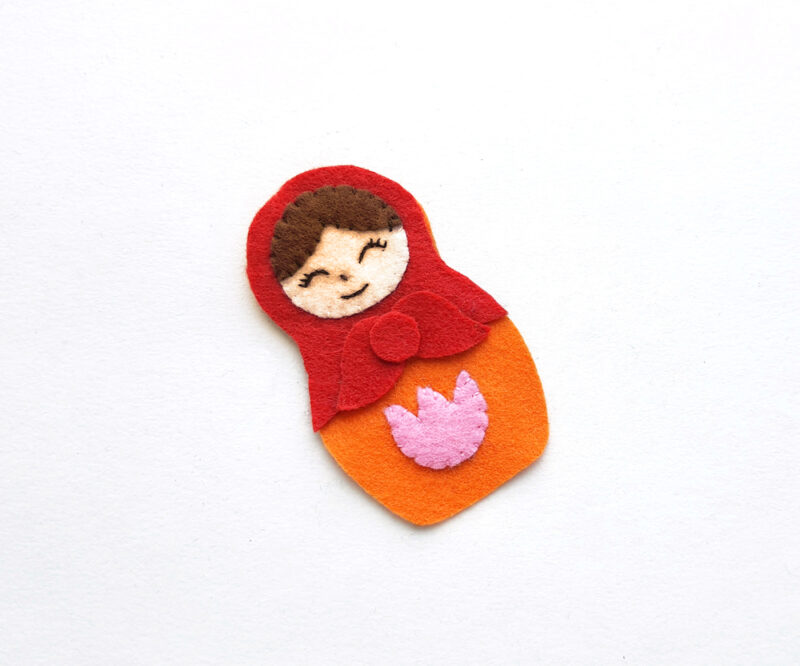 Step 6: Whip stitch the front and back of the doll together, leaving a small opening for stuffing. I forgot to add the ribbon for hanging, but do that now, sandwiching it between the two layers.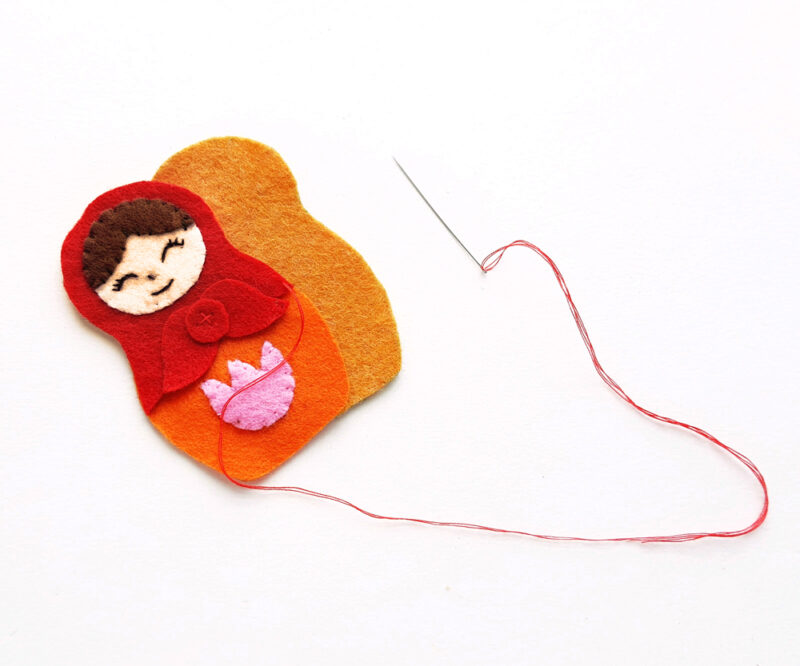 Step 7: Fill the doll with fiberfill and sew the opening shut.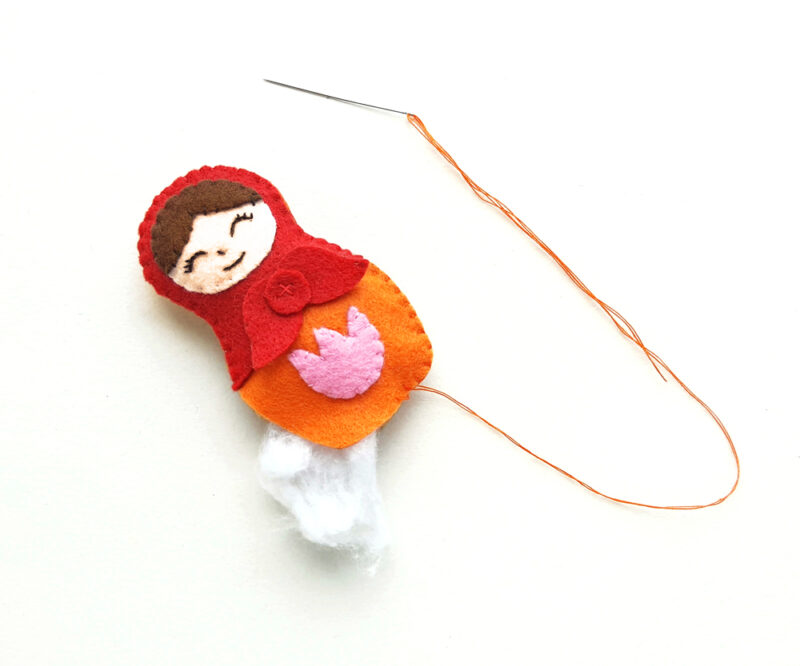 Make the other two dolls in different colors, and you're done! I love these so much and can't wait to see them on my tree! Enjoy!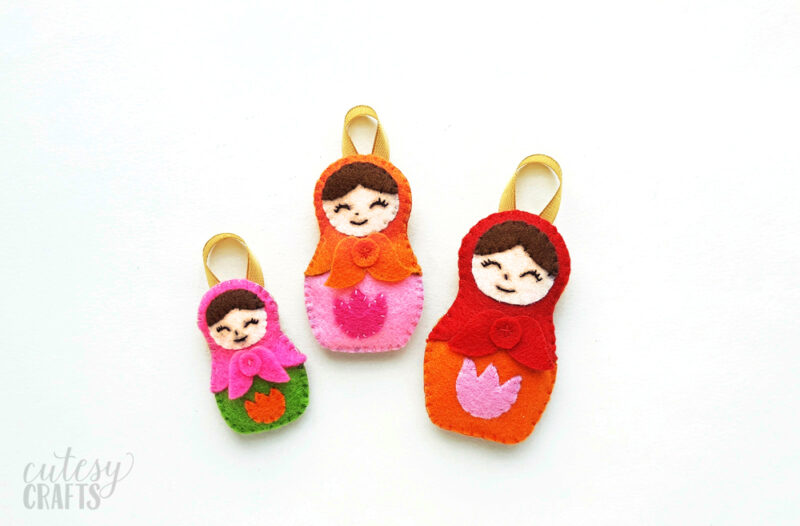 Download the free pattern!

To download the pattern for these free unique handmade Christmas ornaments, enter your information in the form below or click here to subscribe to my newsletter. It's free, and I'll keep your email address safe. You can also unsubscribe at any time.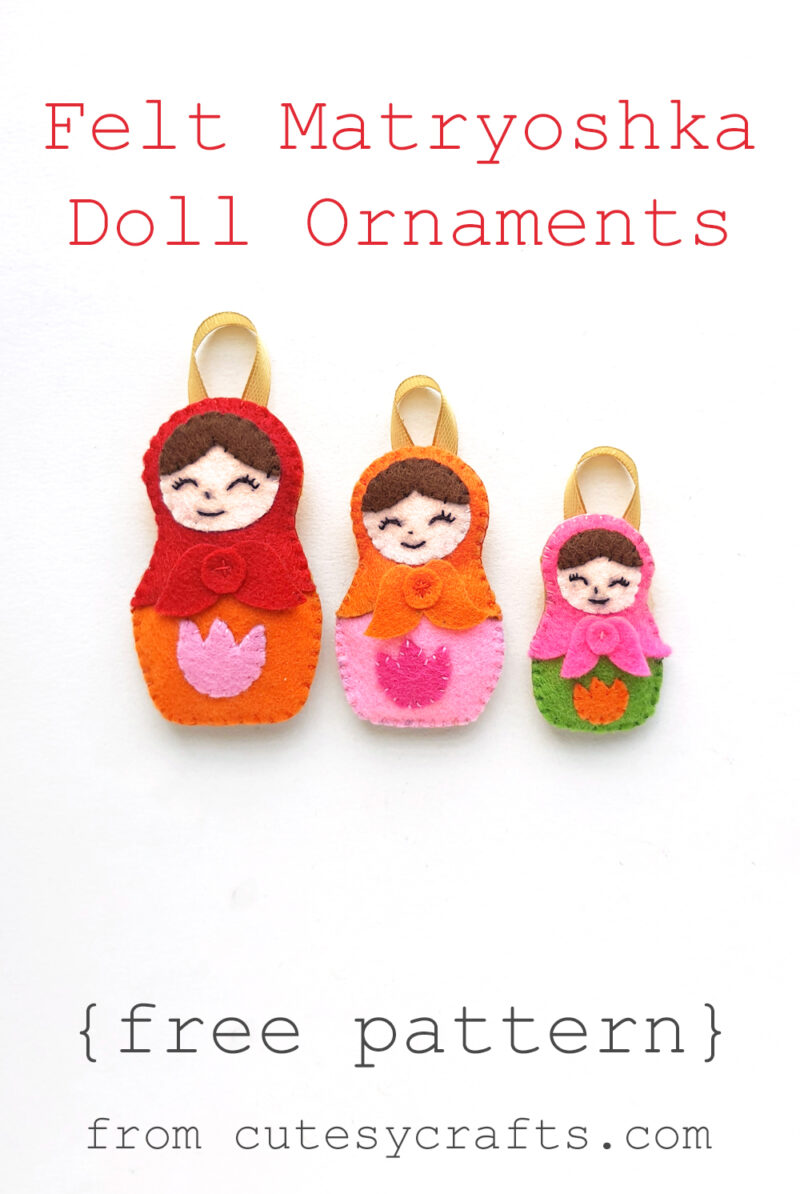 Also check out my felt animal Christmas ornaments with free patterns.