I love making felt Christmas ornaments for my tree. I wanted some new ones this year, so I made these three little felt animal Christmas ornaments. Aren't they adorable?! I can't decide which one is my favorite! Actually, that's a lie. I love the little deer the most. So so cute!! I've got free patterns for all of them that you can download. Enjoy!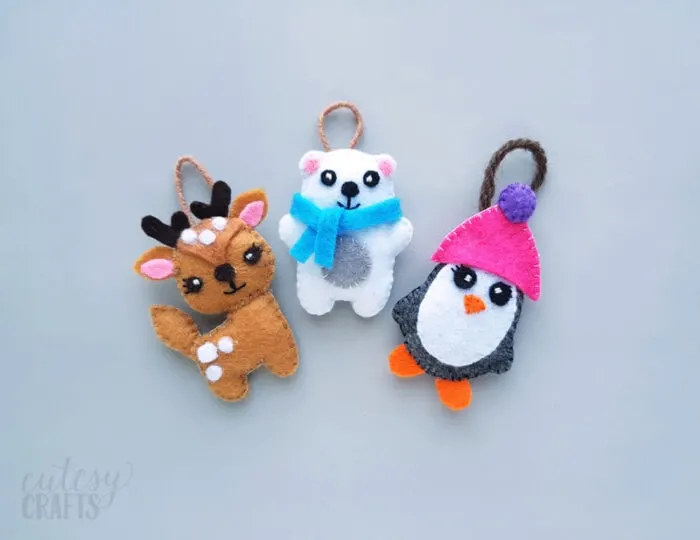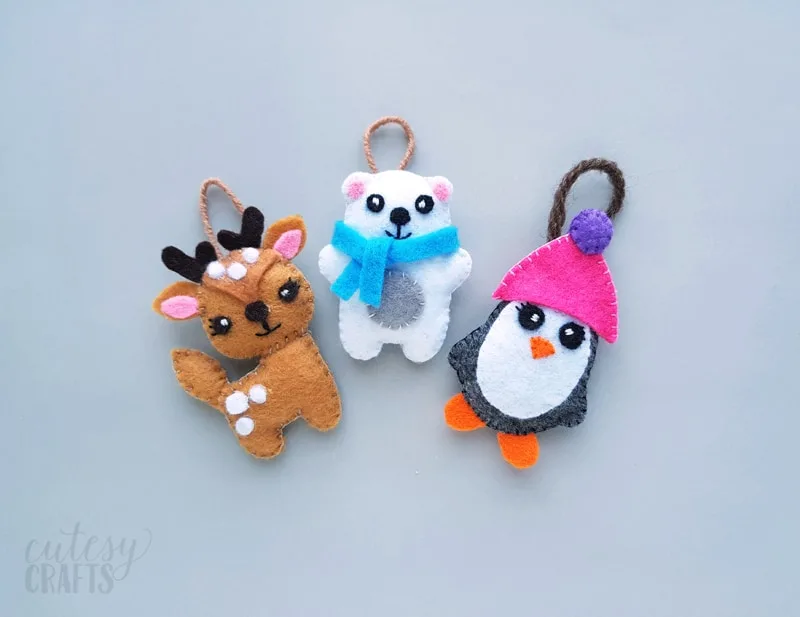 These are fairy inexpensive to make. Basically all you need is some felt (I recommend wool or a wool blend), fiberfill, thread or embroidery floss, a needle, and some sharp scissors. Instructions to download all of the free patterns for these felt animal Christmas ornaments are at the bottom of this post. Click the link above each of the photos below to see step-by-step assembly instructions for each ornament.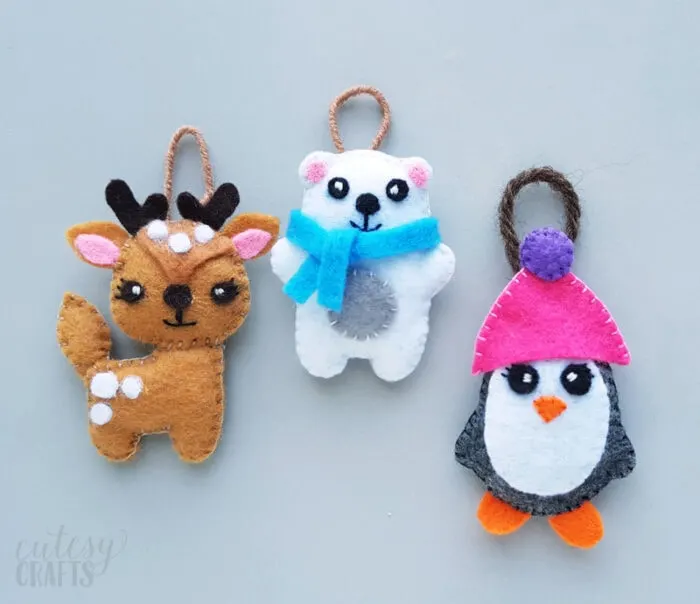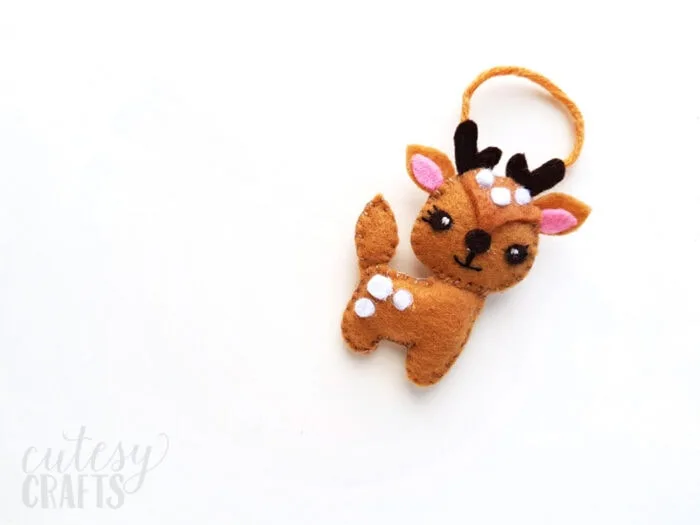 Felt Penguin Christmas Ornament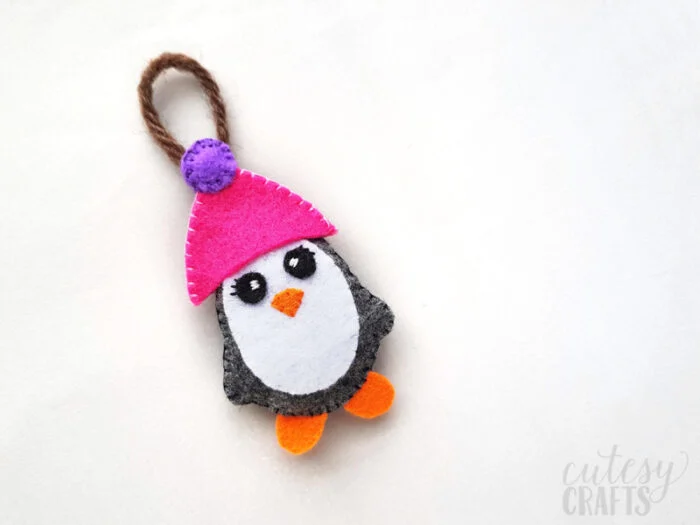 Felt Polar Bear Christmas Ornament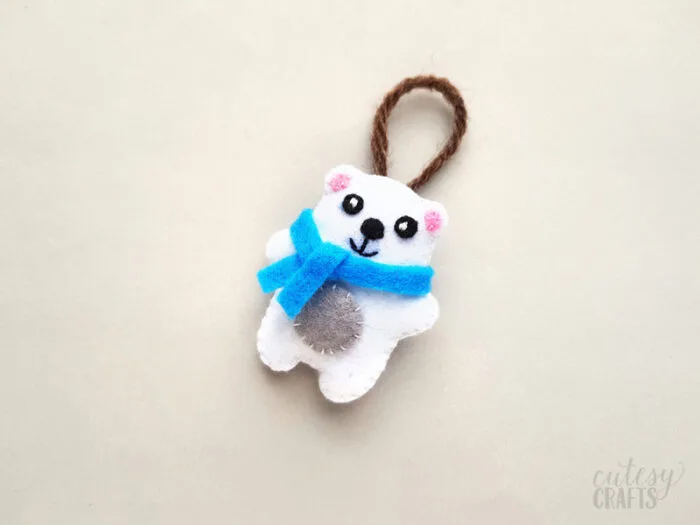 Get the free patterns for these felt animal Christmas ornaments!
To get the password, enter your information in the form below to sign up for my free email newsletter.
You will get an email with the password. Already subscribed but forgot the password? No need to subscribe again! Every email newsletter I send has the password in it, so check the latest one.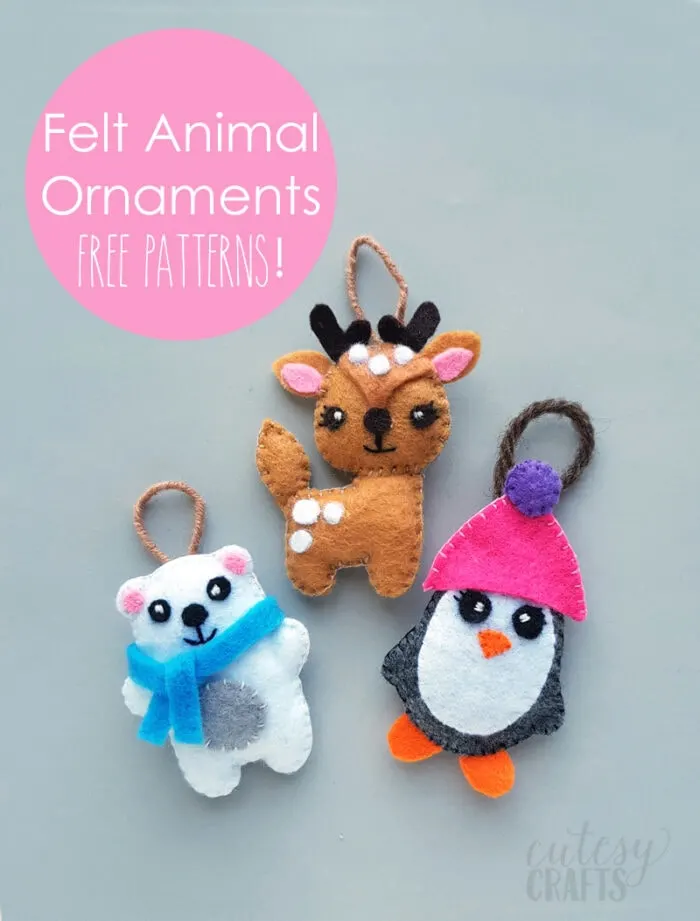 Which one is your favorite? I'd love to know. The penguin is running a close second for me, after the deer. Hope you have a wonderful holiday season, and be sure to take a look at all of my other homemade Christmas ornament tutorials. Although, I must warn you, your tree might be covered in DIY ornaments after all is said and done. 🙂