Starting a cross-stitch project can feel overwhelming when you're a beginner. You have to find a cool cross stitch Want to try out cross-stitch but looking for something more modern than the kits your grandma used? I searched and found the best 25 modern cross-stitch kits so you don't even have to shop around for the supplies. I've broken the list into beginner, intermediate, and advanced, so you're sure to find something that fits your interest and skill level.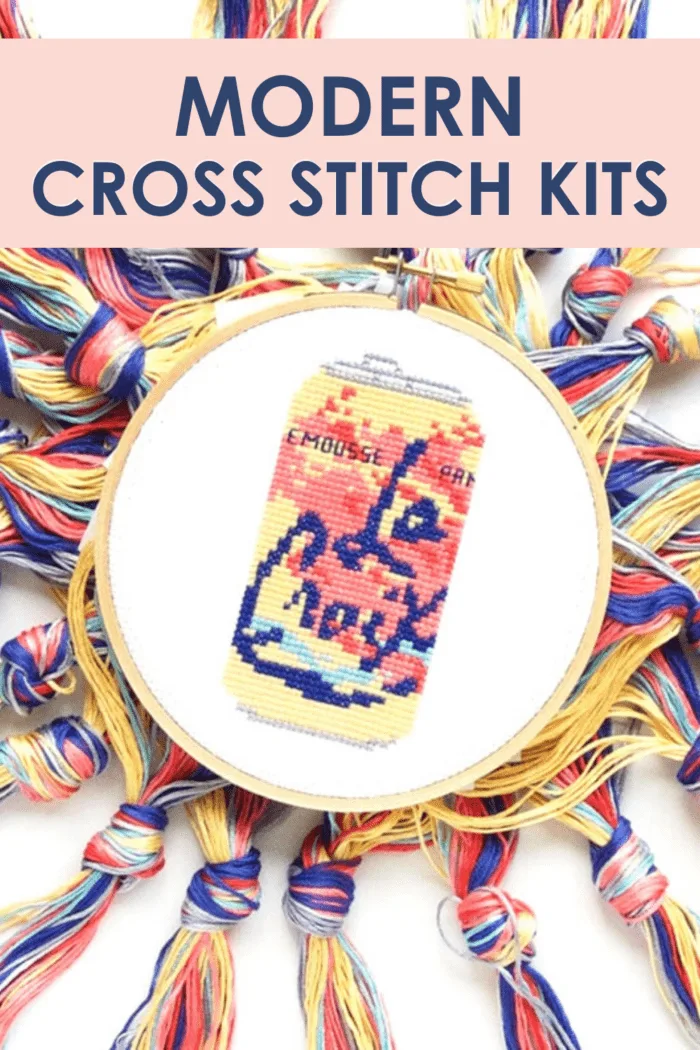 (This post may contain affiliate links, which means I may receive a commission, at no extra cost to you, if you click a link and purchase something that I have recommended. As an Amazon Associate I earn from qualifying purchases.)
What are the best counted cross stitch kits?
The best place to find cross-stitch kits is on Etsy. You are supporting small businesses and the kits usually have better quality supplies than something that is mass produced. All of the kits listed in this roundup are from Etsy sellers.
What do you need to get started cross stitching?
Modern Cross Stitch for Beginners
Beginner = Simple cross stitch that can be done in a short amount of time. More white space and not a lot of color changes. Only cross stitches used.
Modern Geometric Abstract Cross Stitch Kit from RedBearDesign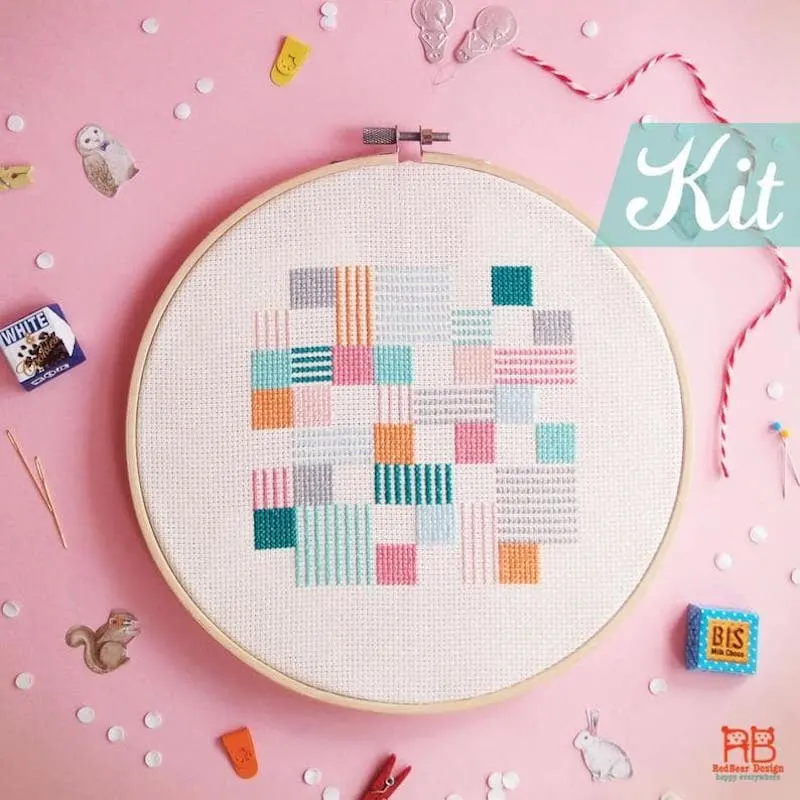 Rainbow Popsicle Cross Stitch Kit from WistfulBird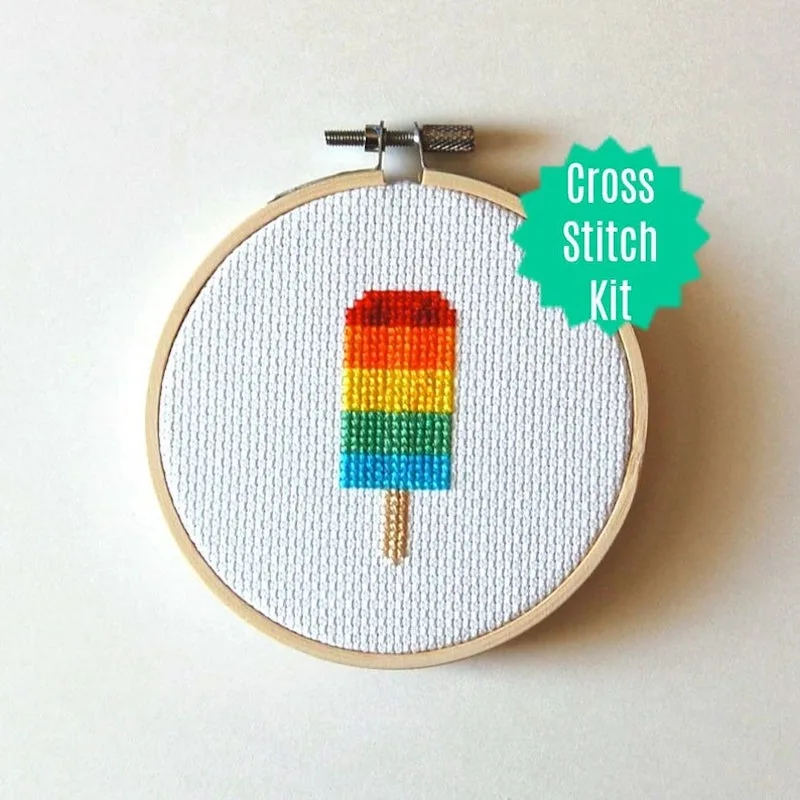 Octopus Cross Stitch Kit from KnitKnotKrafts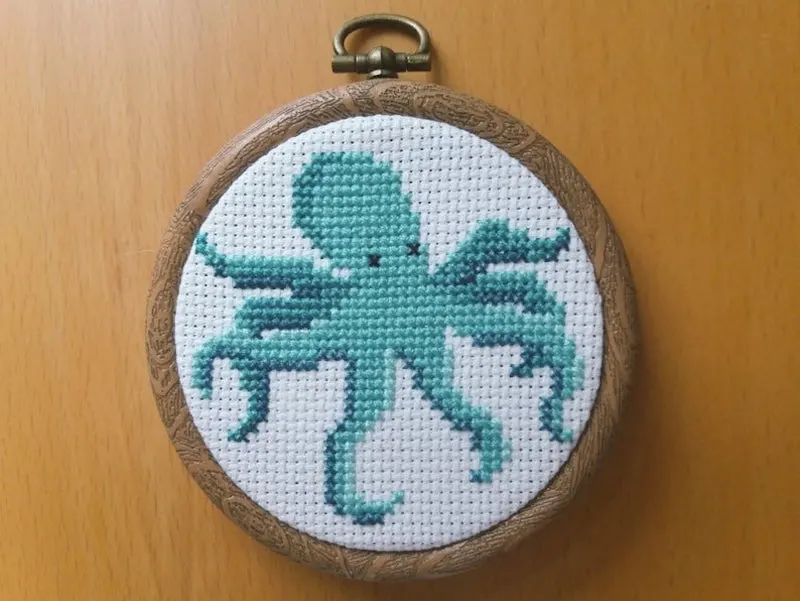 "You Got This" Cross Stitch Kit from StitchedTheShop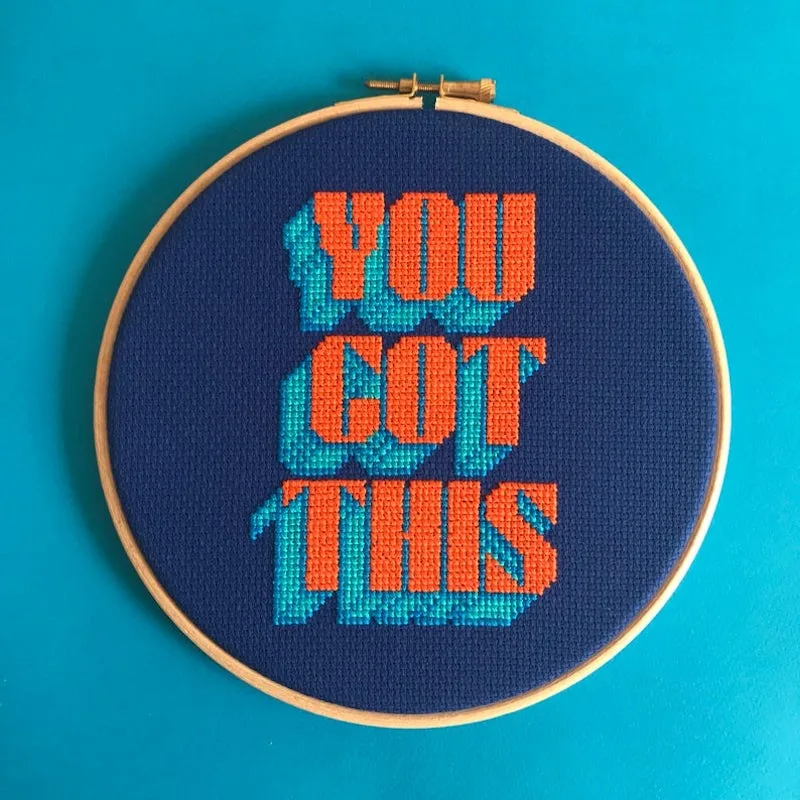 "Phone Wallet Keys" Cross Stitch Kit from TheNestingNeedle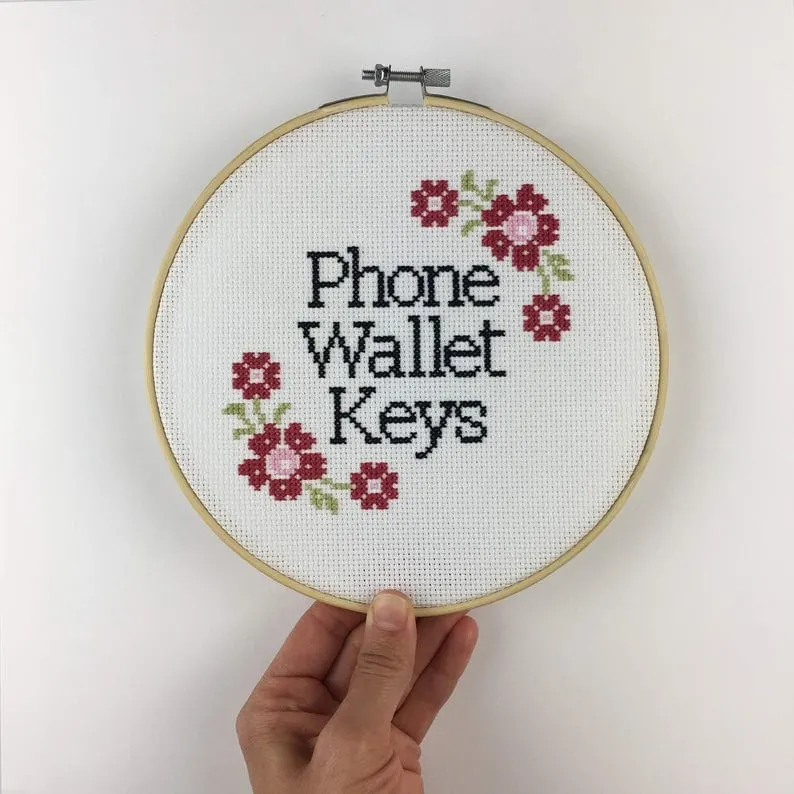 Please Leave By Nine from 4StitchesAndGiggles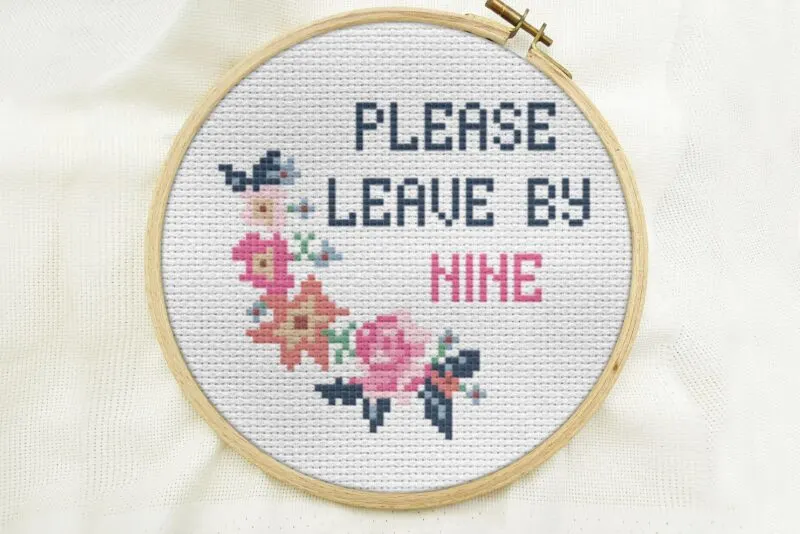 "You Got This" Rainbow from Pulp Stitchin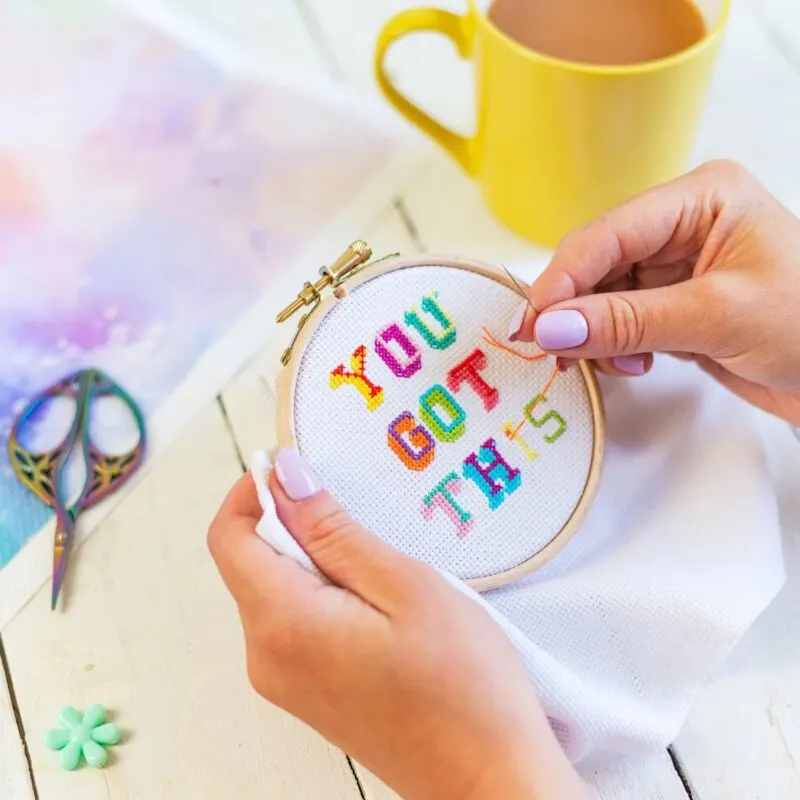 Intermediate Cross Stitching Kits
Intermediate = Simple cross stitch that takes more time. Lots of color changes and not a lot of white space. Possibly small amounts of backstitch added.
La Croix Cross Stitch Kit from TheStrandedStitch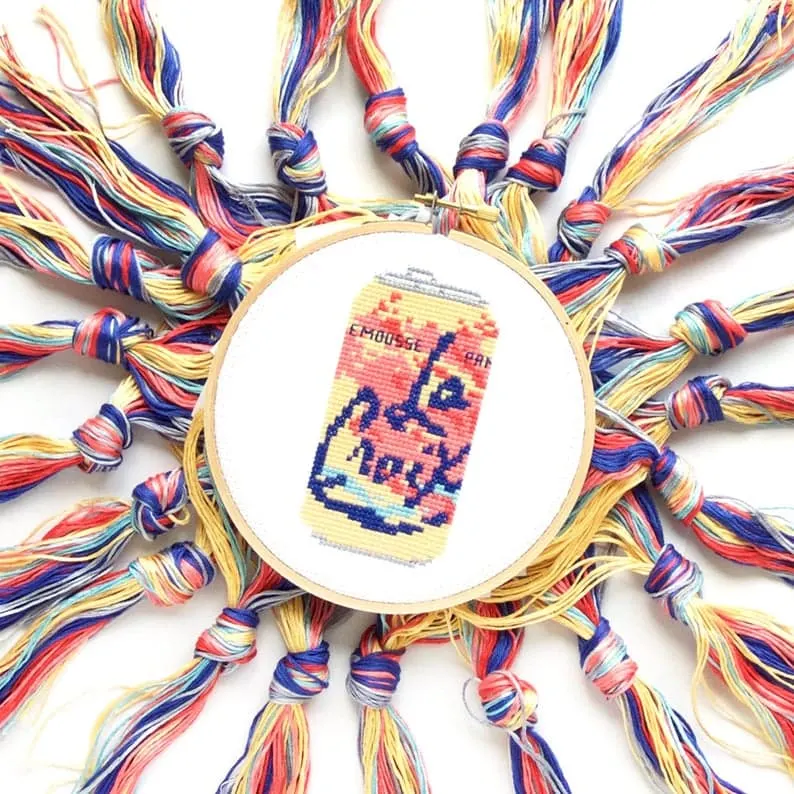 Botany Dark Cross Stitch Kit from TheStitchMill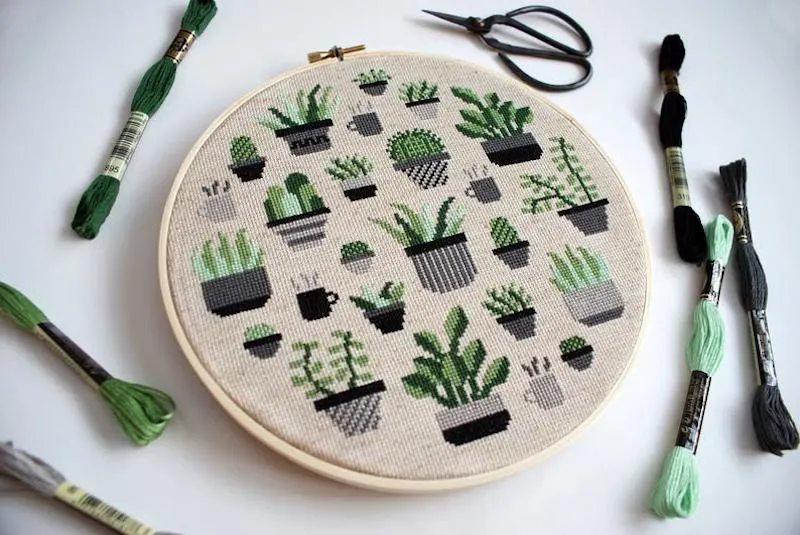 "Wash Your Hands" Cross Stitch Kit from LeiaPatterns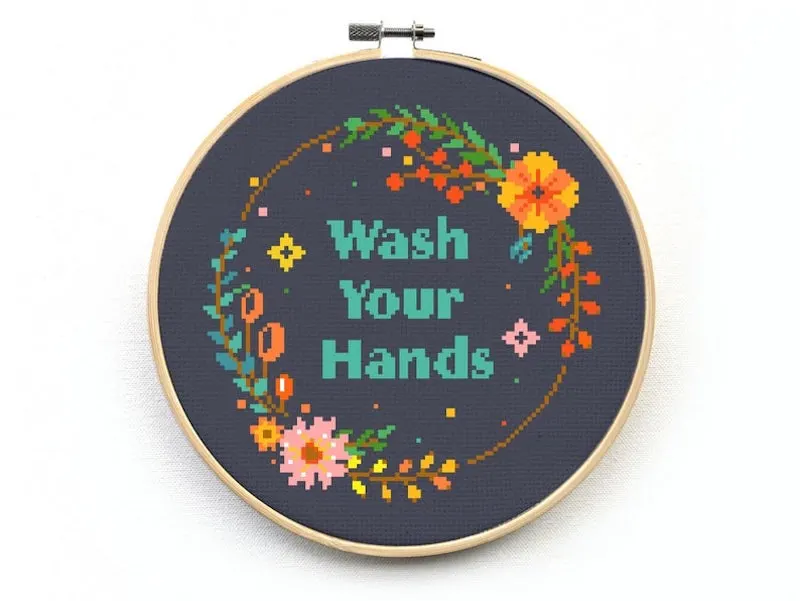 Mountain Range Cross Stitch Kit from MidCenturyMaude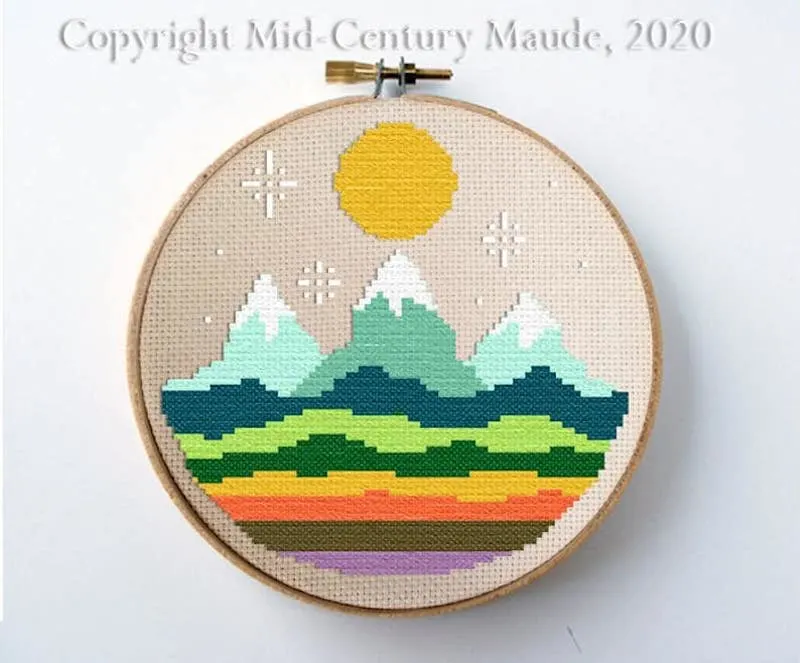 Coral Floral Cross Stitch Kit from JunebugandDarlin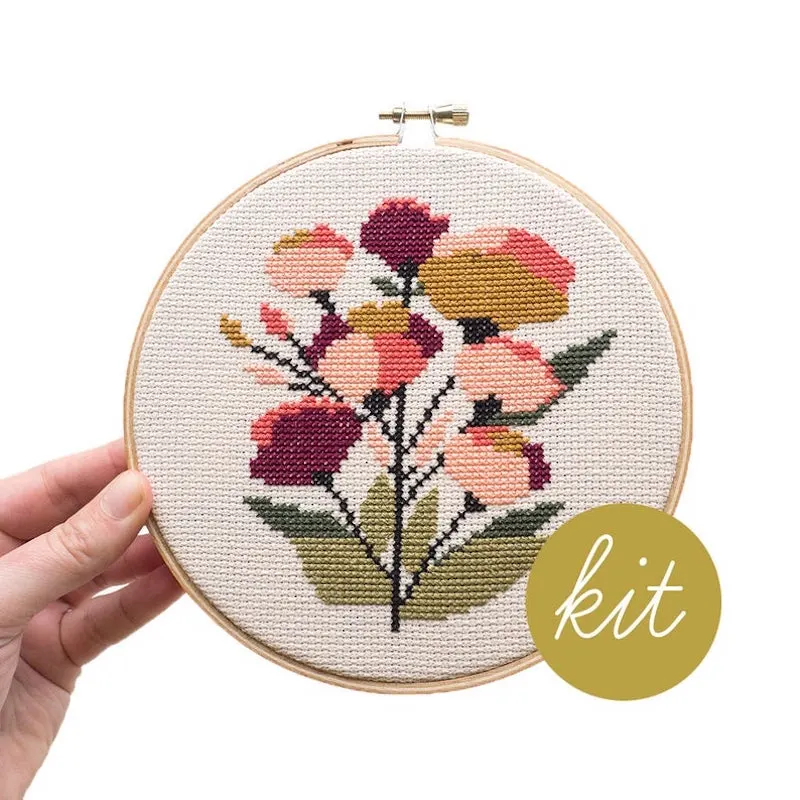 Cactus Cross Stitch Kit from LeiaPatterns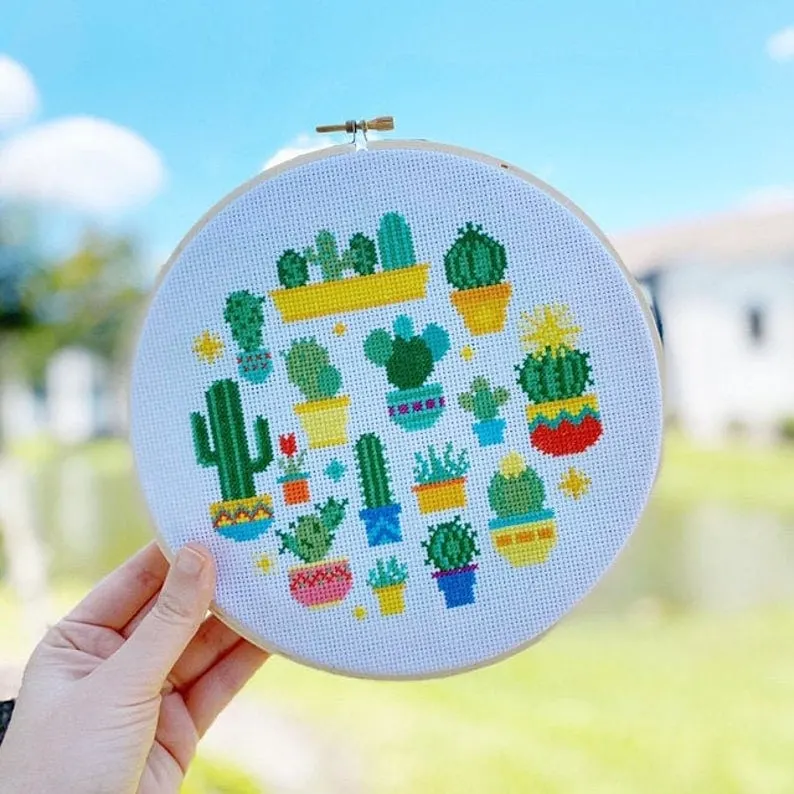 Boreal Forest from Pigeon Coop Designs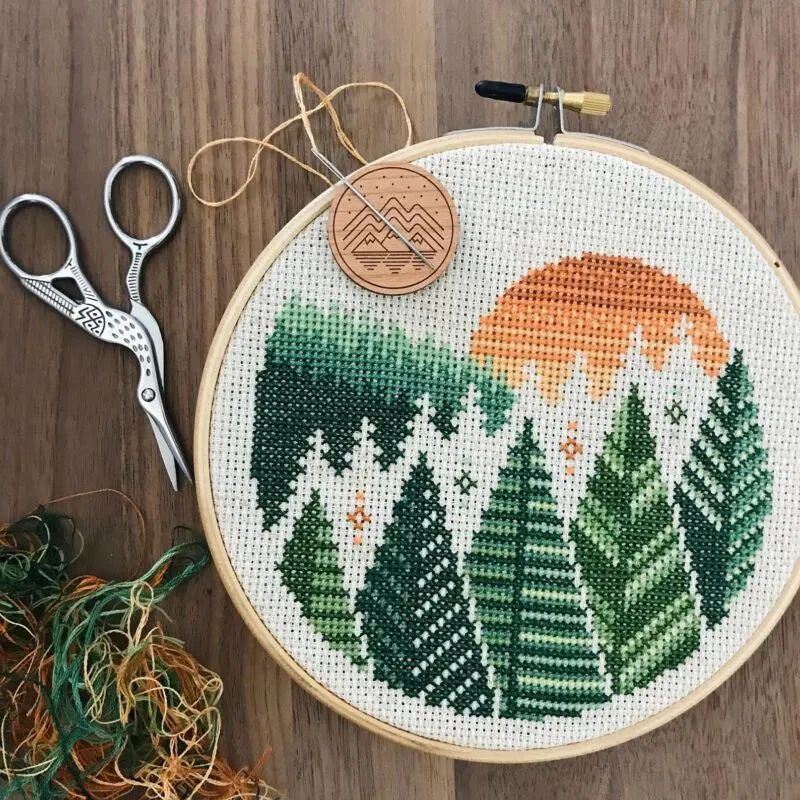 Rainbow Trifecta from budgiegoods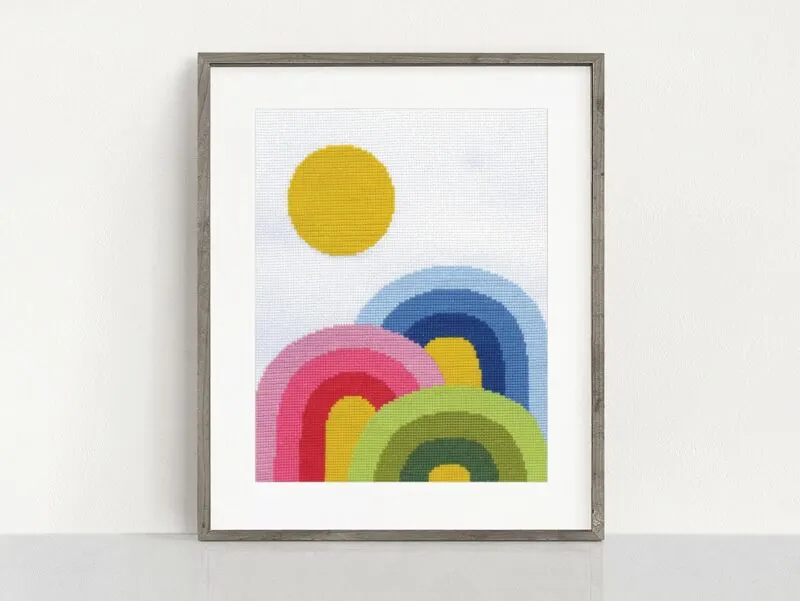 Orange Half from The World in Stitches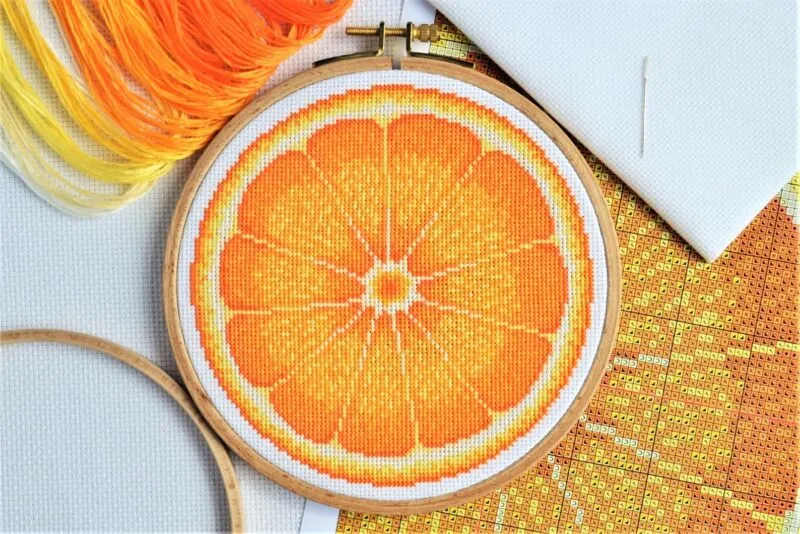 Moon Phase from White Raven Patterns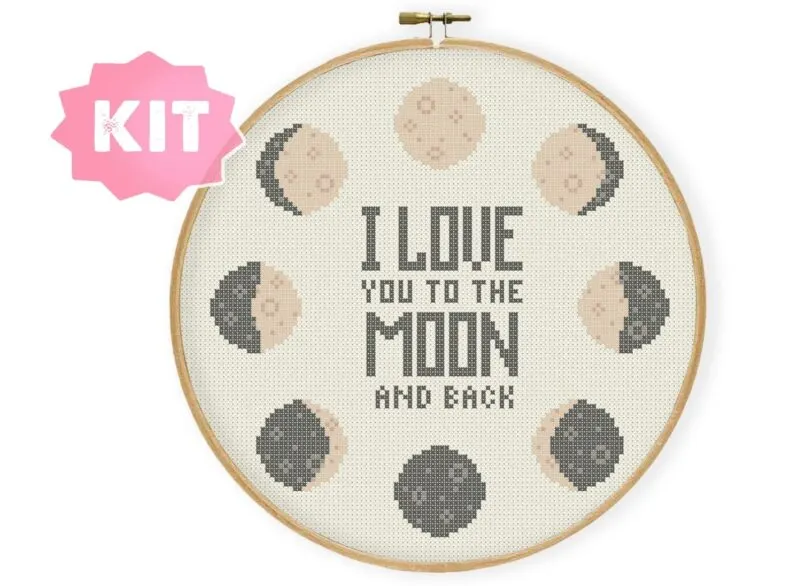 Hello Sunshine from lovepoppet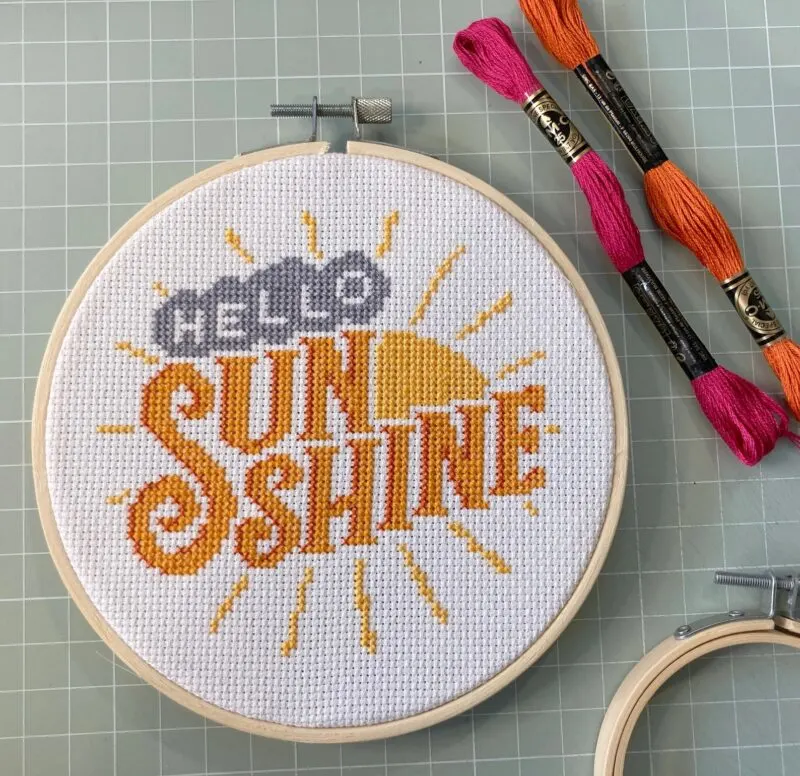 Walking in the Rain from Stitchier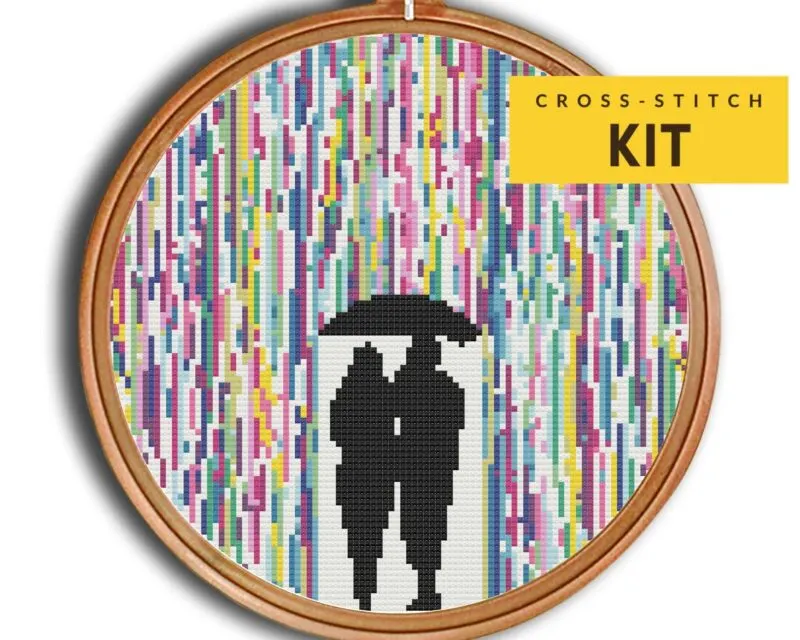 Pacman from Paper and Stuff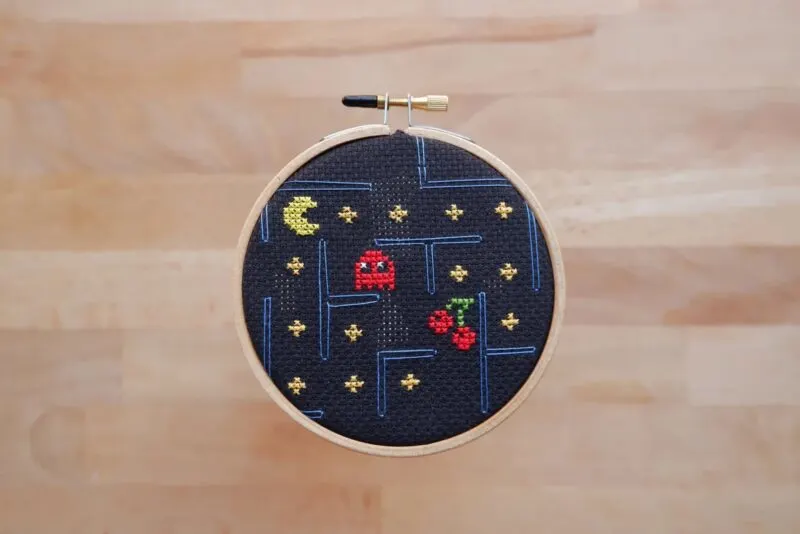 Campervans from Rathbone Sass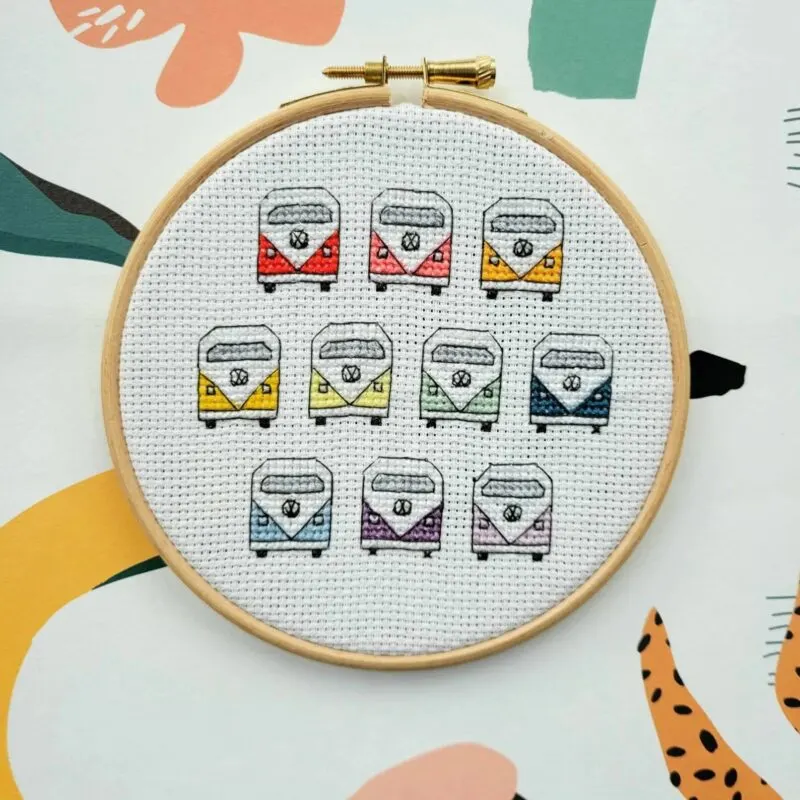 Geometric Unicorn from CK Cross Stitch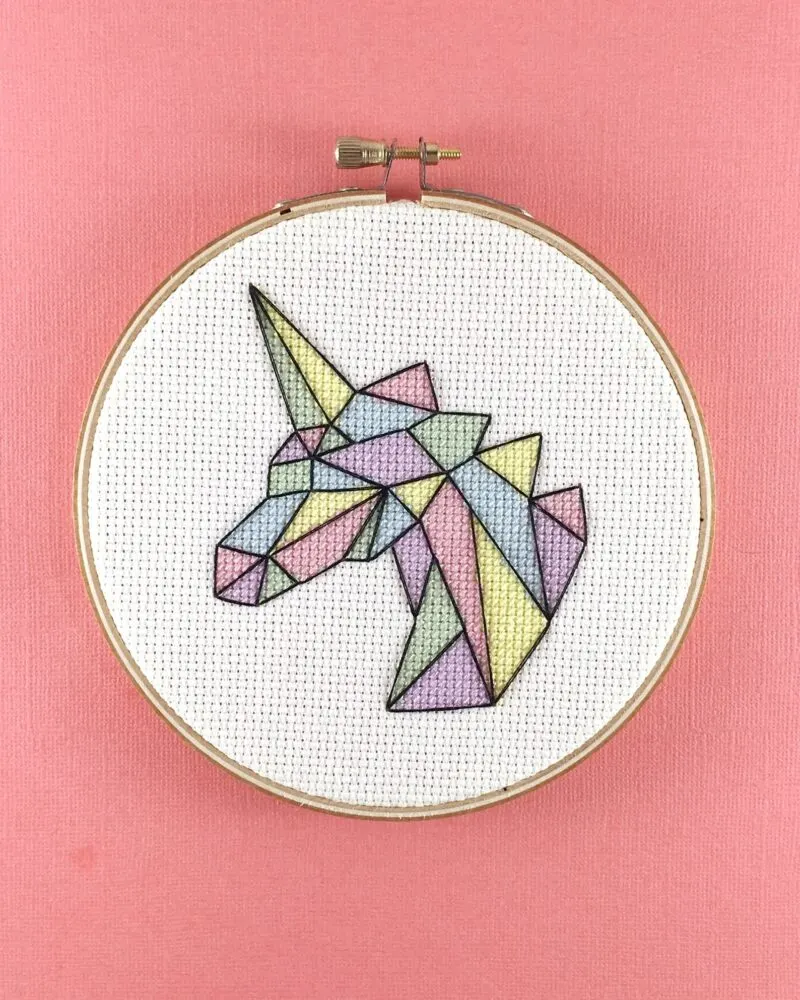 Advanced Cross Stitch Modern Patterns
Advanced = More complex design with different stitches like backstitch and french knots added. May take a significant amount of time.
Paris Cross Stitch Kit from WonderlandUkraine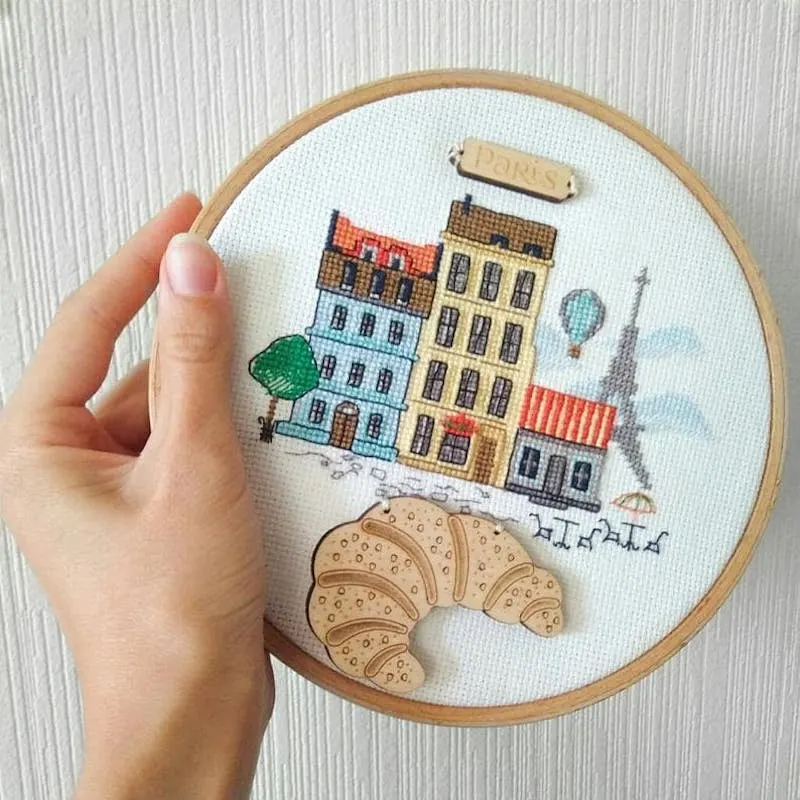 Bicycle Cross Stitch Kit from AnnabelleandJames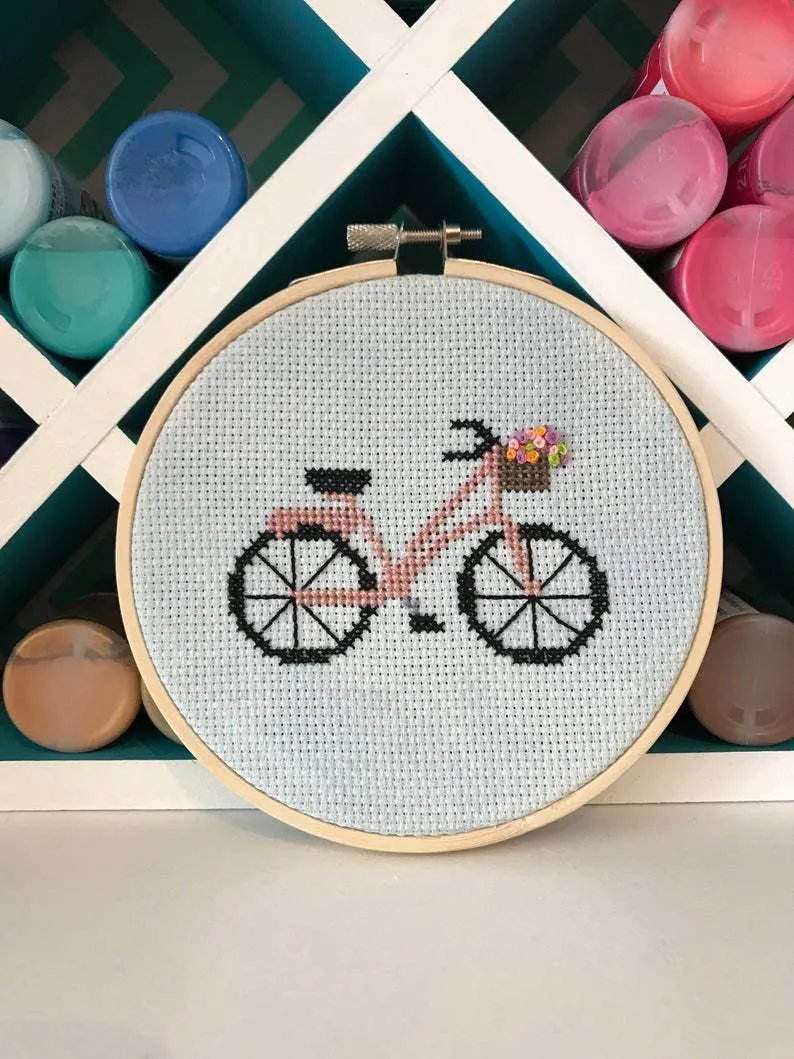 Lunas Living Room from Diana Watters Handmade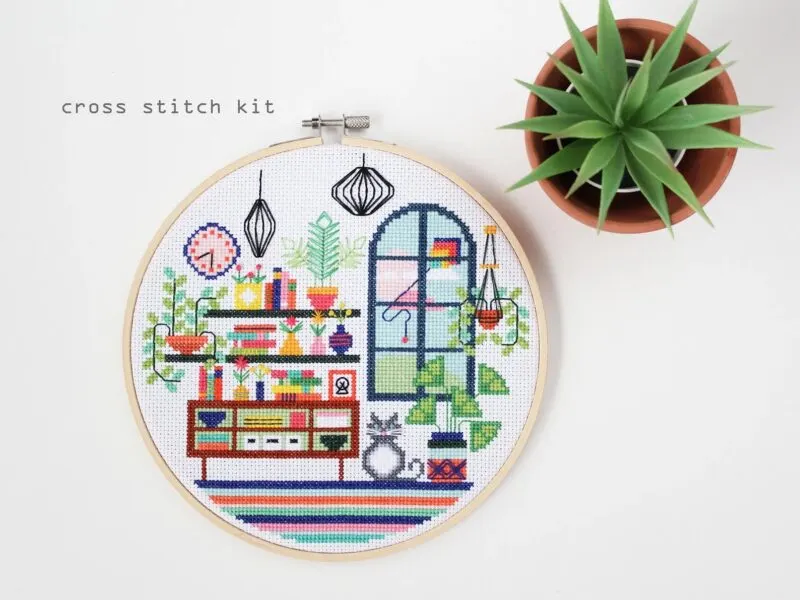 Where can I download cross stitch patterns for free?
I hope you were able to find a modern cross stitch kit that you like. Which one is your favorite? Of course, I like the ones with plants and flowers on them. If you want to get into embroidery, make sure you take a look at these best embroidery kits for beginners and check out all of my free embroidery patterns.
You'll Also Like: