I love making homemade Christmas ornaments for our tree every year. Even though I'd rather not remember some parts about this year, I decided to make an ornament to commemorate it. Hopefully we'll look back a few years from now and remember some of the good that came out of this year. All of the time we spent together definitely make it special. If that's not you're thing, I've got a couple other options for things to put on the back. I've even got a video to show you how to make these adorable Cricut felt gingerbread house ornaments. Thank you to Cricut for sponsoring this project! Make sure you also look at all of my other homemade Christmas ornament tutorials and free felt Christmas ornament patterns!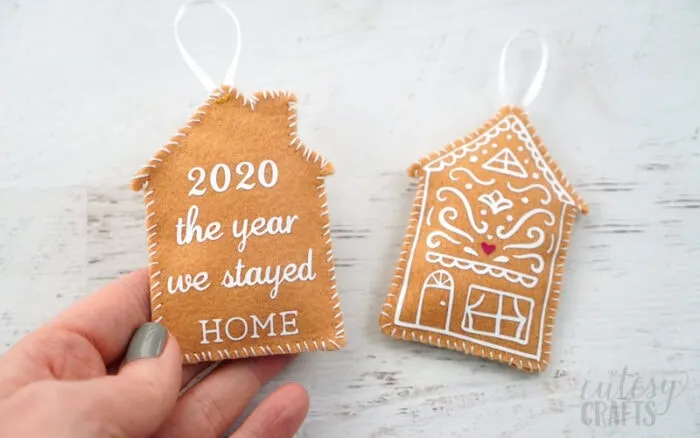 The fronts look so pretty with all of the swirls. I changed the little heart to pink to make it stand out.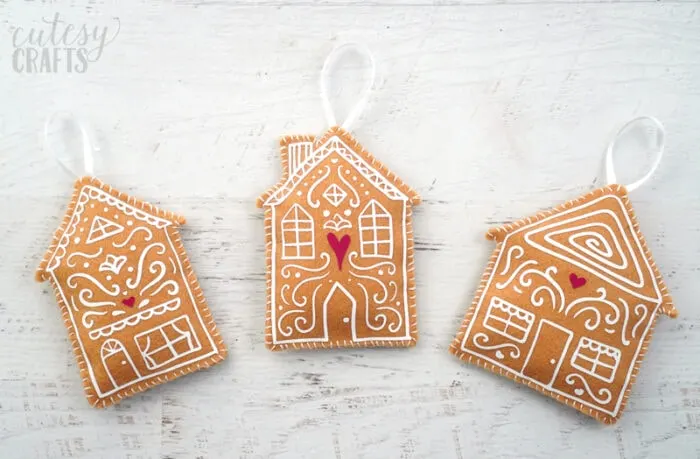 You can put anything you want on the back. Here are just a few options for you.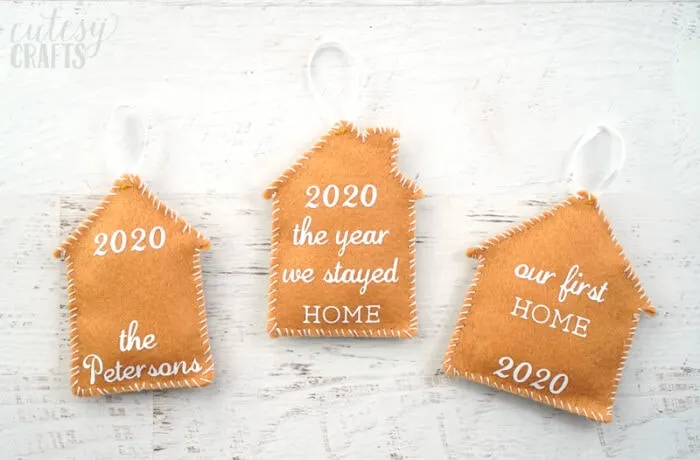 (This post may contain affiliate links, which means I may receive a commission, at no extra cost to you, if you click a link and purchase something that I have recommended. As an Amazon Associate I earn from qualifying purchases.)
To make these Cricut felt gingerbread ornaments, you'll need:
Cricut Easy Press

or Iron

Wool or Wool/Rayon Tan Felt

Thin Ribbon

White Embroidery Floss and Needle

Sewing Machine and Tan Thread (optional)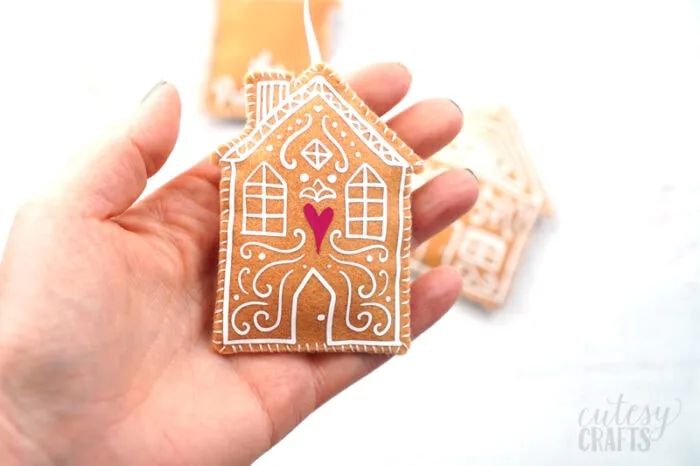 Rather than try to explain in words and pictures, here's a step-by-step video explaining how to make the Cricut felt gingerbread house ornaments. (If you're using an ad blocker, you may need to disable it to see the video.)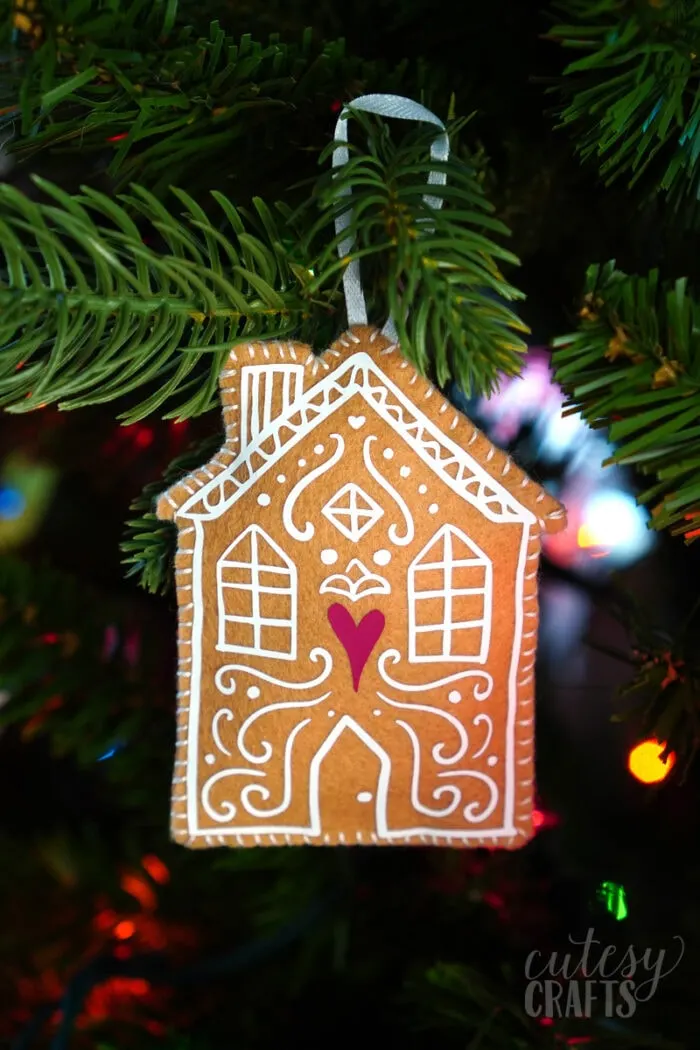 Which version of the ornament is your favorite? Hope you all have a wonderful Christmas, and hopefully 2021 is a little better for everyone.