I always say that the best way to learn how to do something is by doing it. This is definitely true when it comes to embroidery. Starting with a beginner embroidery pattern is definitely the best way to go. If you'd rather start with a kit that comes with supplies, check out my post full of Embroidery Kits for Beginners.
Embroidery for Beginners
If you've never done embroidery before, how do you know what a beginner pattern looks like? Beginner embroidery patterns have simpler stitches and not a lot of filling in of areas. To make things easy for you, I've compiled a list of patterns that I think would be great for anyone just starting out with embroidery. Some are easier than others. If you are a true beginner, look for something that is just lines and no filling or fancy stitches. Some of these are free and others are from Etsy shops that I love to support.
If you're new to embroidery, make sure to check out my How to Embroider for Beginners series and learn any stitches you need on my embroidery stitches page. I have a video for each one!

Beginner Embroidery Patterns
(This post may contain affiliate links, which means I may receive a commission, at no extra cost to you, if you click a link and purchase something that I have recommended.)
Embroidery Patterns for Beginners: One Step Up
Kids' Embroidery Sampler from Swoodson Says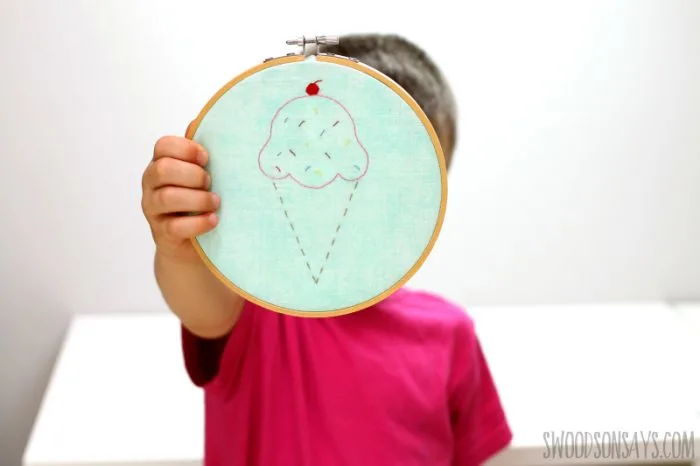 Free Embroidery Sampler Pattern from Cutesy Crafts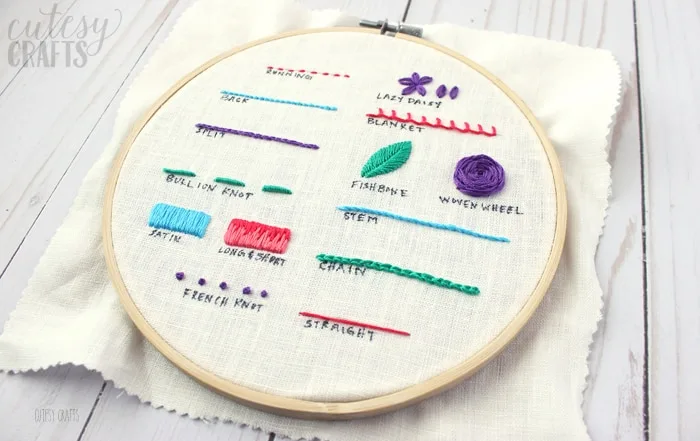 Can't Touch This Pattern from Flamingo Toes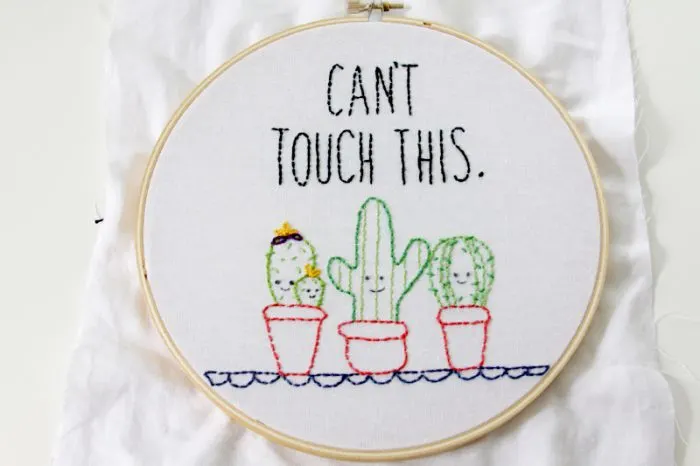 Bird in My Garden from Knack Makings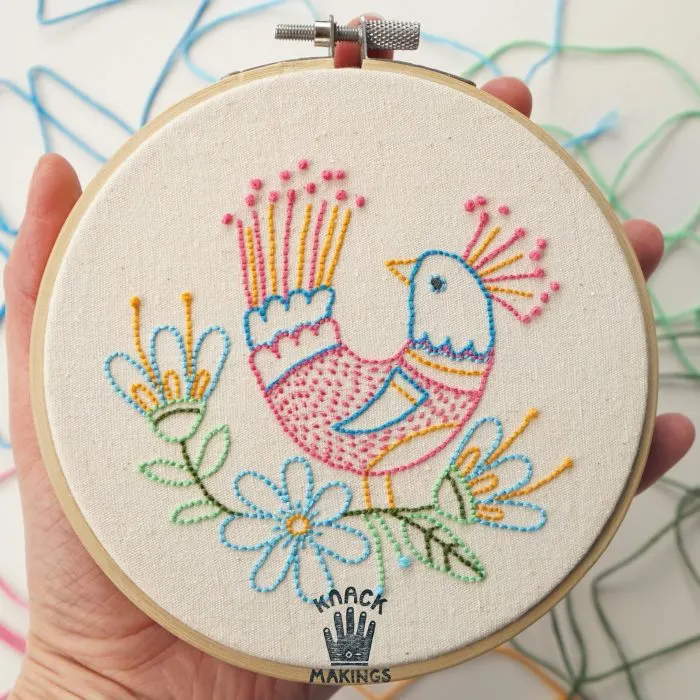 It's Raining Rainbows from Shiny Happy World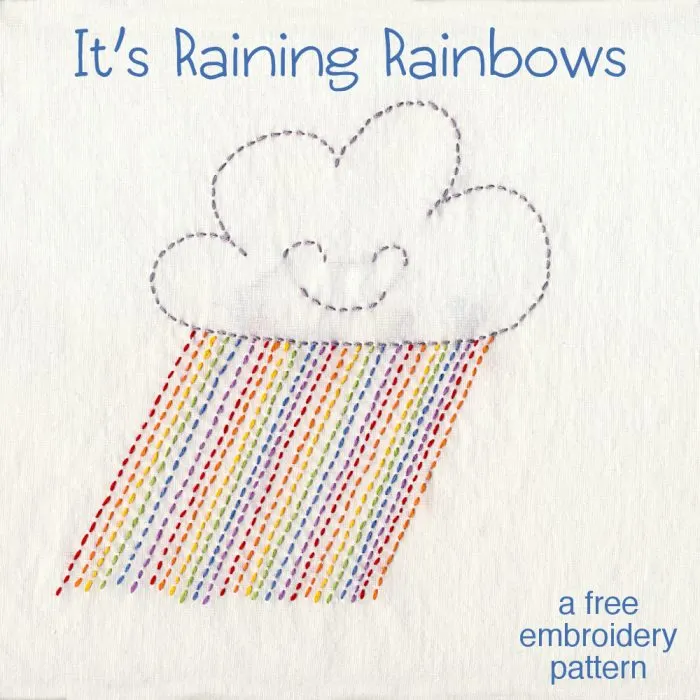 Ice Cream Cone Mandala from The Spruce Crafts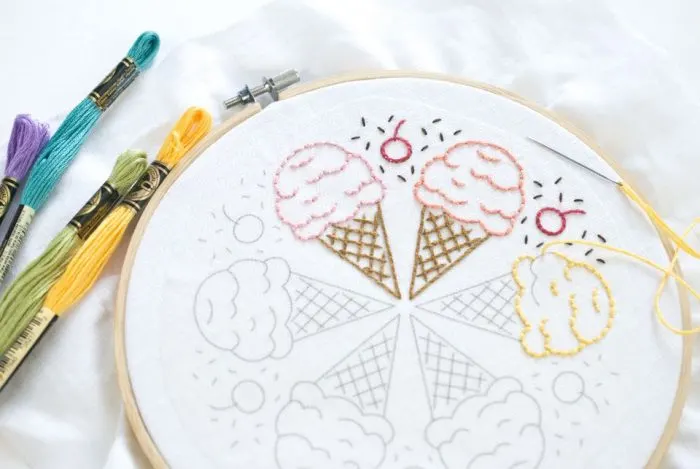 Simple Embroidery Designs: More Practice
Camera Embroidery Pattern from Cutesy Crafts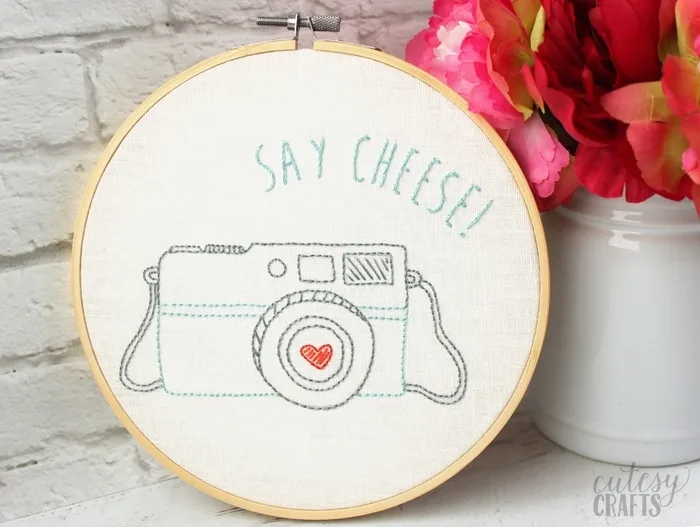 Roses Outline from Cutesy Crafts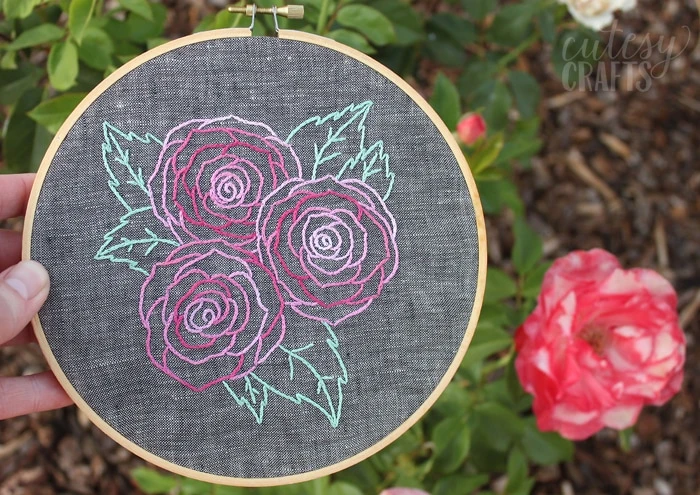 Fall Leaf Pattern from Cutesy Crafts
Blossom from Shiny Happy World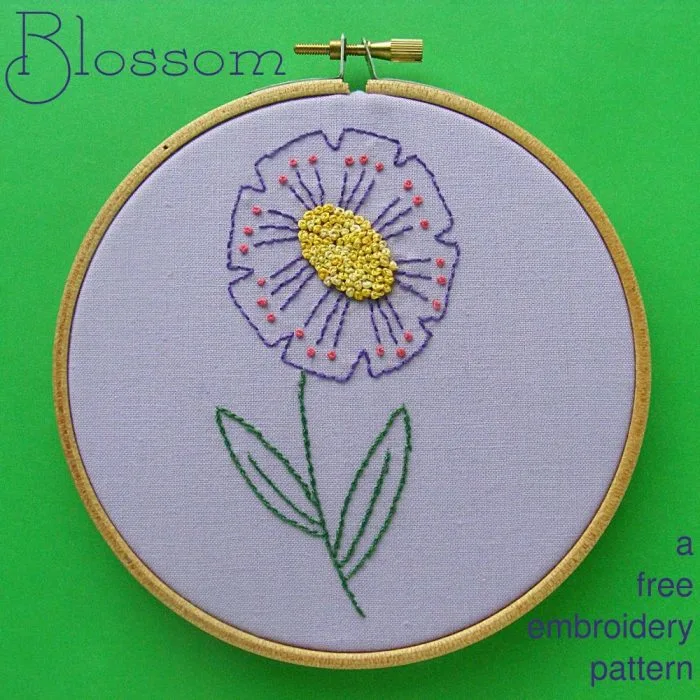 Foggy Forest Pattern from Naive Needle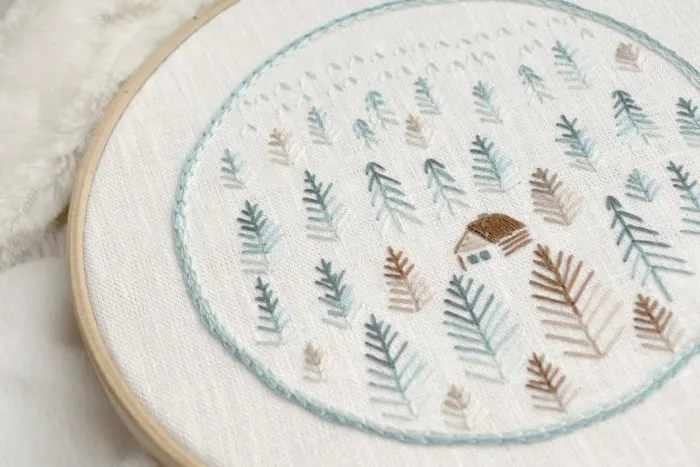 Forest Pattern from Beth Colletti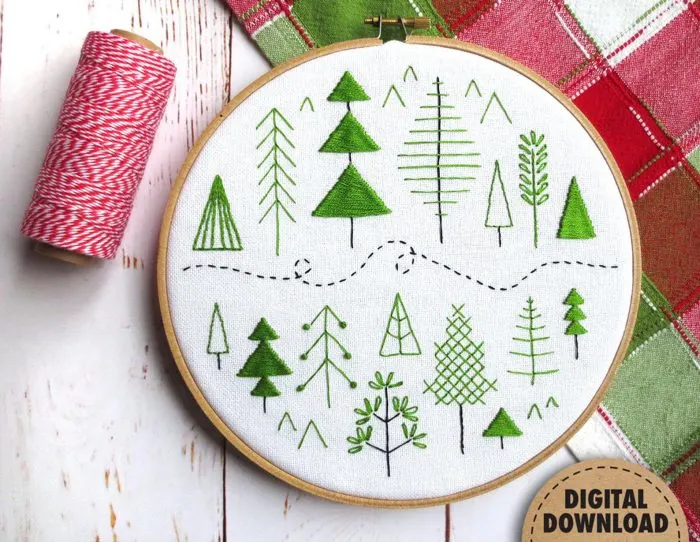 Cactus Trio from Wandering Threads Art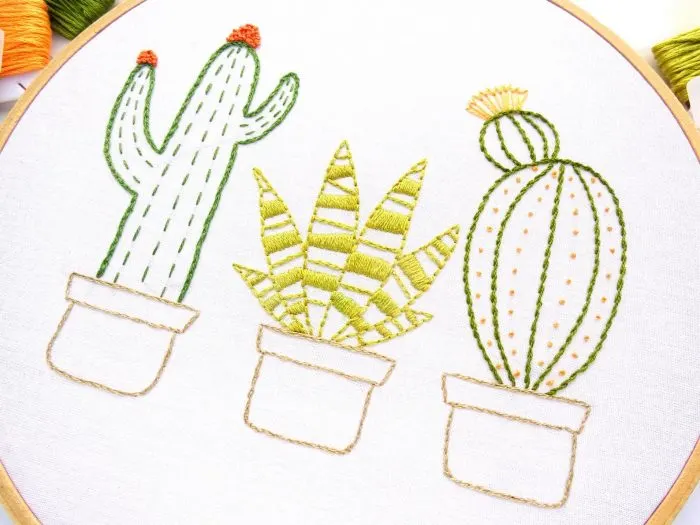 Woodland Christmas Pattern from Little Dear Tracks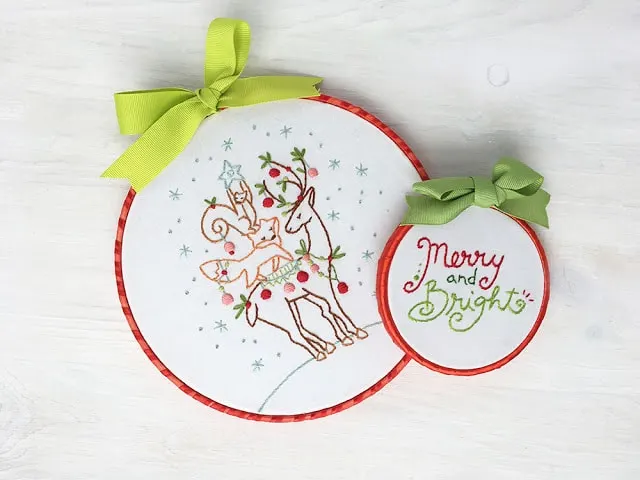 Embroidery Ideas to Sharpen Skills
Floral Deer Pattern from Flamingo Toes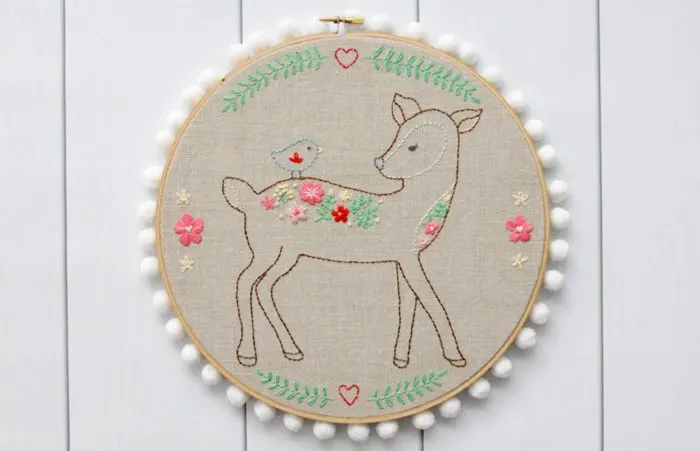 Insect Pattern Set from i heart stitch art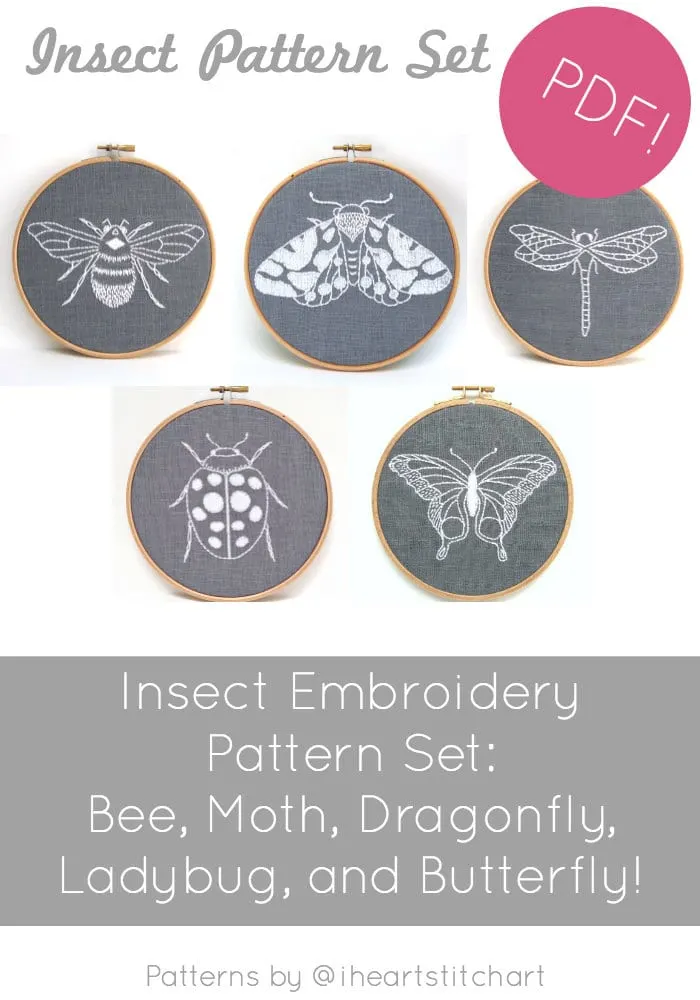 Unicorn Pattern from Hawthorn Handmade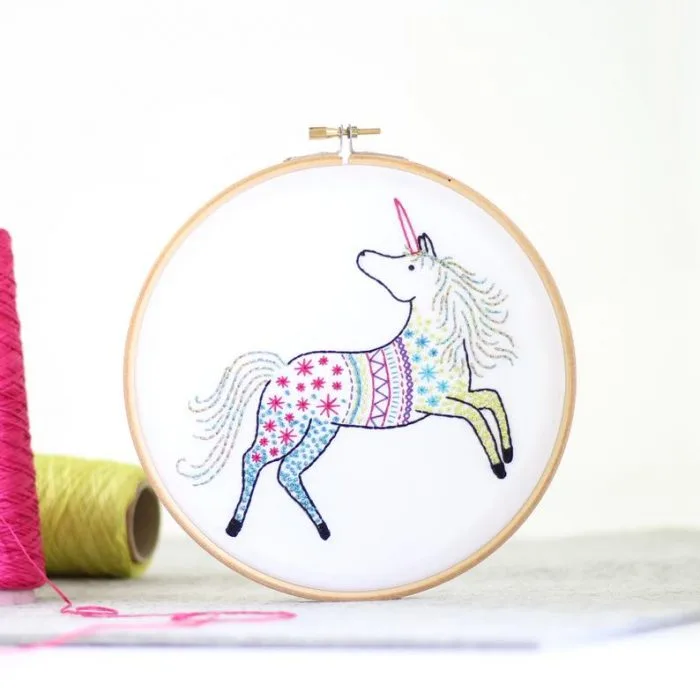 Sloth Easy Embroidery Pattern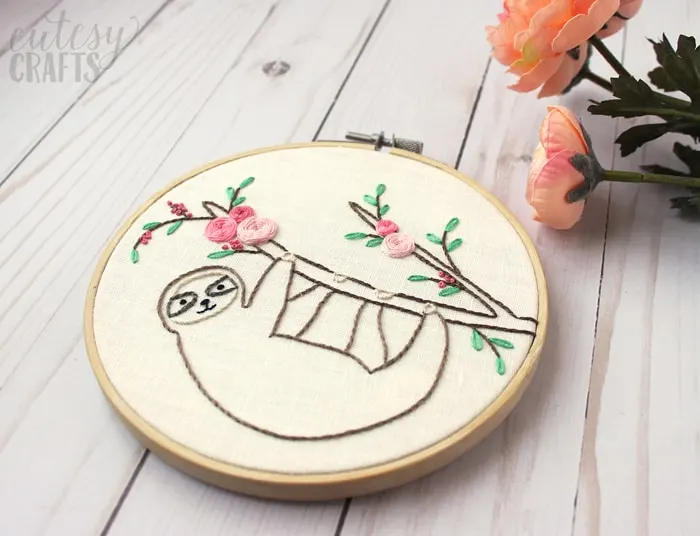 State Embroidery Patterns from The Niesen Nest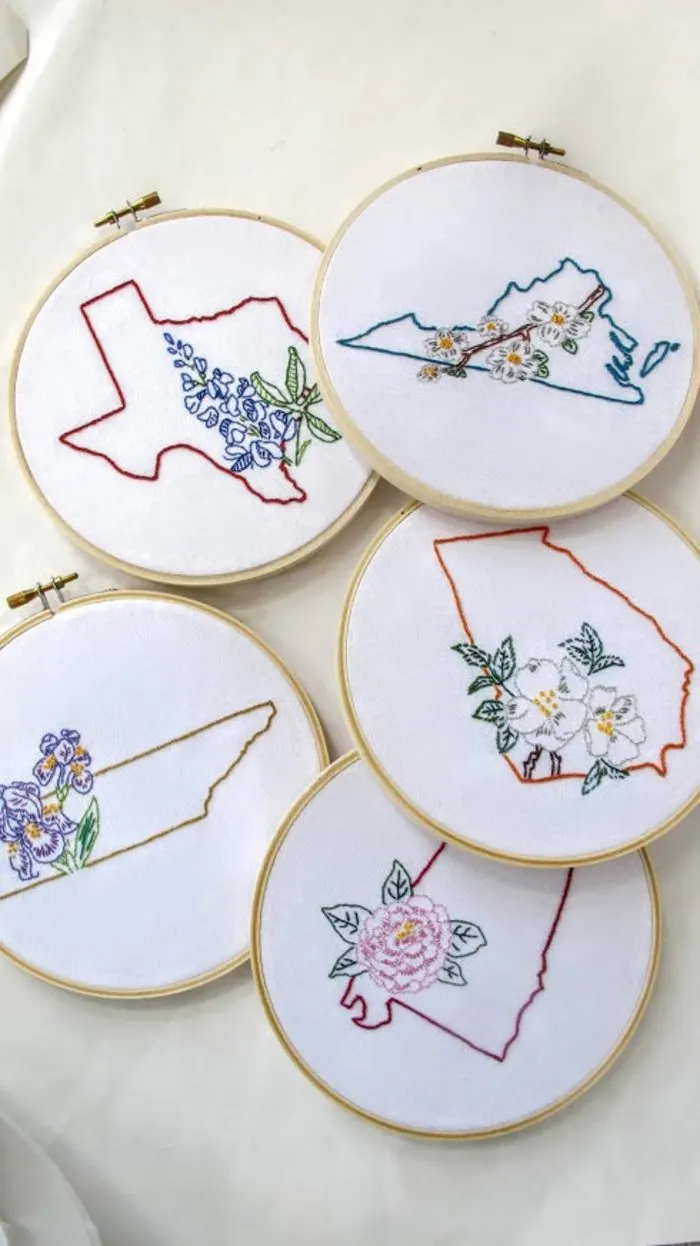 Rainbow Sampler Pattern from Cutesy Crafts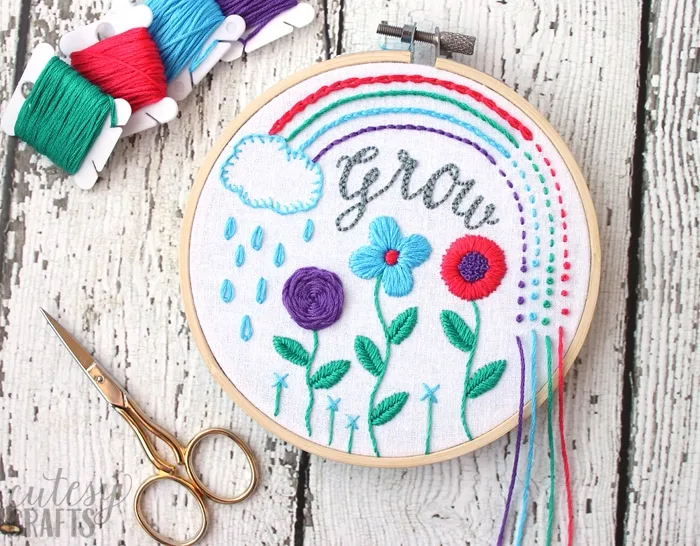 Bloom Hand Embroidery Pattern from Cutesy Crafts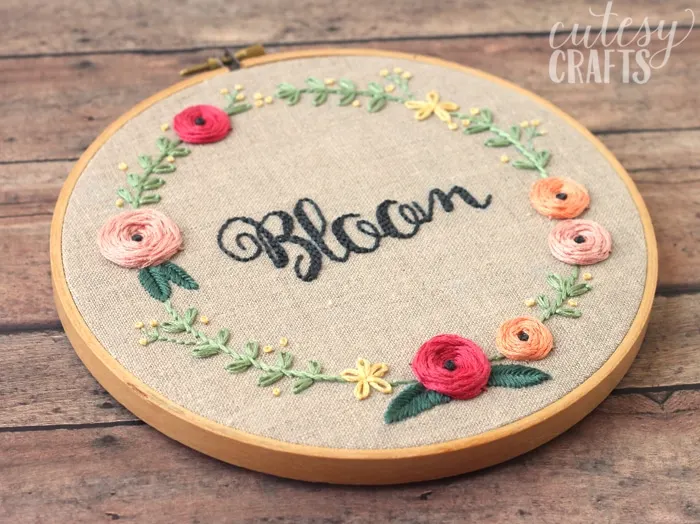 Beginner Embroidery FAQ
What does a beginner need for embroidery?
fabric

thread

needles

a hoop

tracing supplies
See my post on 5 Essential Embroidery supplies for details.
Is embroidery a cheap hobby?
Embroidery is a very inexpensive hobby. You only need a few supplies to get started and you can embroider on almost any fabric.
I hope you enjoyed this list of flower embroidery patterns. Be sure to check out my other hand embroidery designs for more inspiration. Happy stitching and remember that it doesn't have to be perfect to be beautiful!
You might also like:
20+ Flower Embroidery Patterns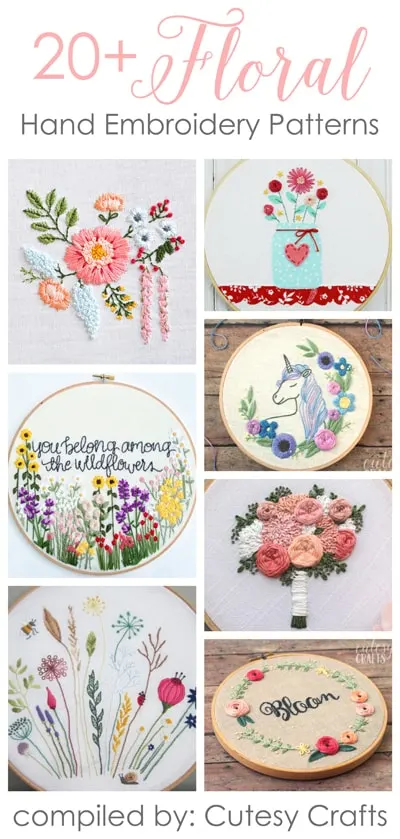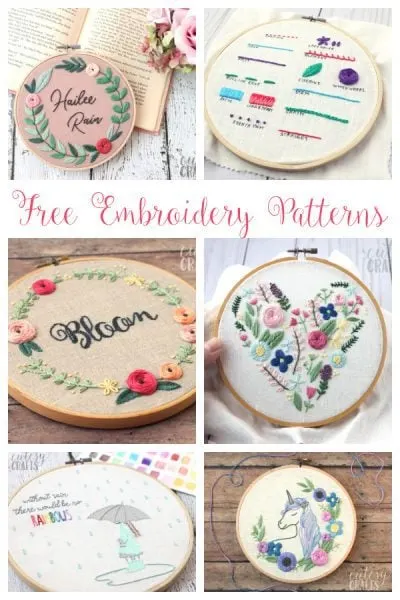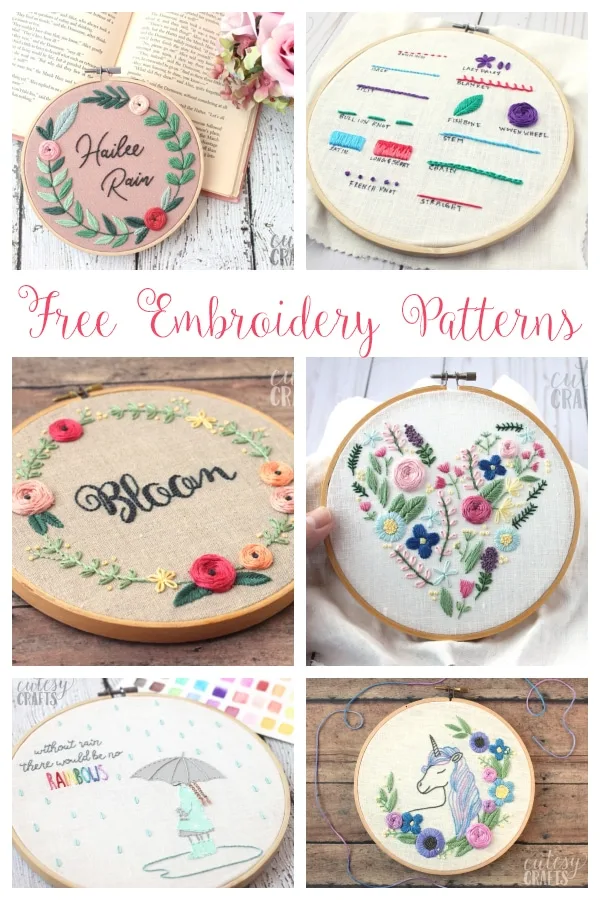 You'll Also Like: