Since a lot of my projects include Appliqués, I thought I'd make a quick video to show you how to applique by hand. The word makes it sound so scary, bit it's really very easy when you do it this way. You can make so many things with appliqué, from embroidery hoops to cute t-shirts. I just love the personal touch that an appliqué adds! If you find this post useful, make sure to take a look at my How to Embroider for Beginners series.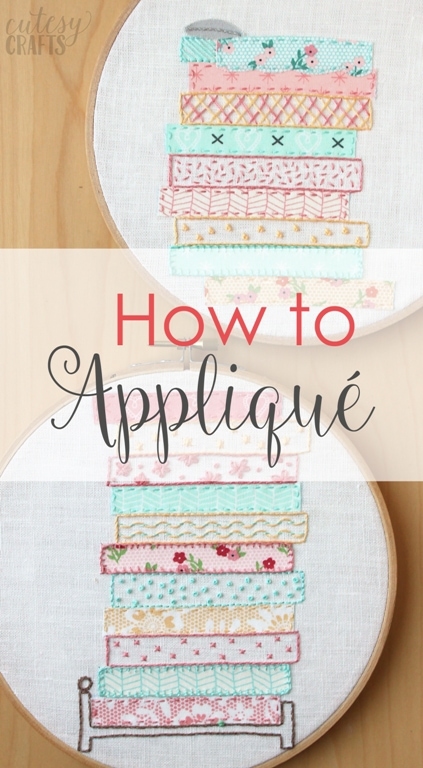 (This post may contain affiliate links, which means I may receive a commission, at no extra cost to you, if you click a link and purchase something that I have recommended.)
To appliqué using this method, you'll need:
Watch my "How to Applique By Hand" video below or head over to YouTube to watch it there. Hope you find it useful. Remember that whatever pattern you trace will be reversed when you cut it out since you iron the interfacing on the back. Hope that makes sense. Let me know if you have any questions about the process.
If you are looking for the
fairy tale embroidery patterns
in the video, you can find those
here
. Also check out my other
hand embroidery designs
for more inspiration.
Cutesy Crafts is a participant in the Amazon Services LLC Associates Program, an affiliate advertising program designed to provide a means for sites to earn advertising fees by advertising and linking to amazon.com. This post contains affiliate links.