In order to make this DIY Mother's Day gift, I first needed to figure out how to turn a photo into a silhouette. My end goal was to create a cut file for my Silhouette Cameo. Yes, I created a silhouette for my Silhouette. That's not confusing at all!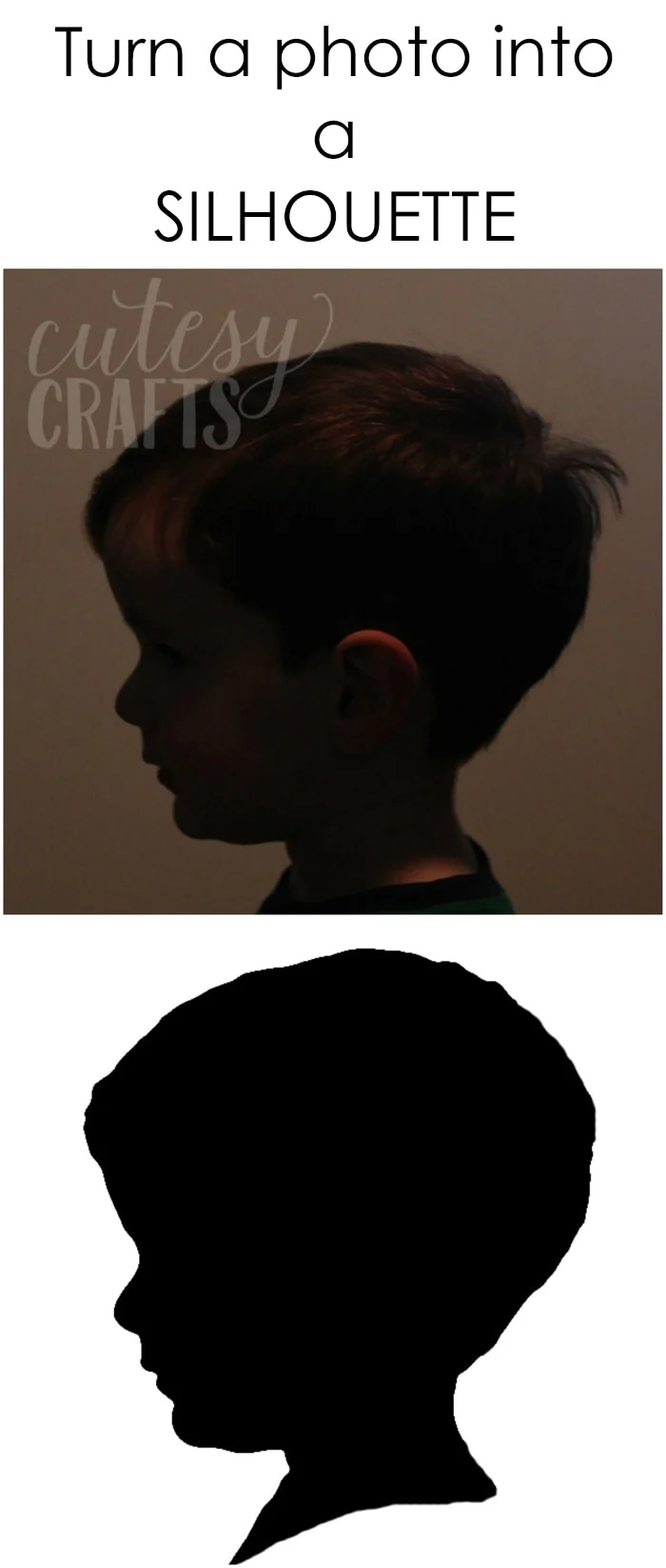 (This post may contain affiliate links, which means I may receive a commission, at no extra cost to you, if you click a link and purchase something that I have recommended.)
I tried to import the photos straight into my Silhouette Cameo software, but decided it was easier to use Photoshop first. The program I'm using for this is Photoshop Elements. If you don't have it, I believe you can get a free trial. Fist you will need to take a photo of your child's profile in front of a solid background. White is best, so I used a piece of posterboard. This photo has horrible lighting, but that doesn't matter since I don't want the features to show. Pay no attention to the Alfalfa hair in the back. Poor kid has two hair whirls and needs gel to tame it.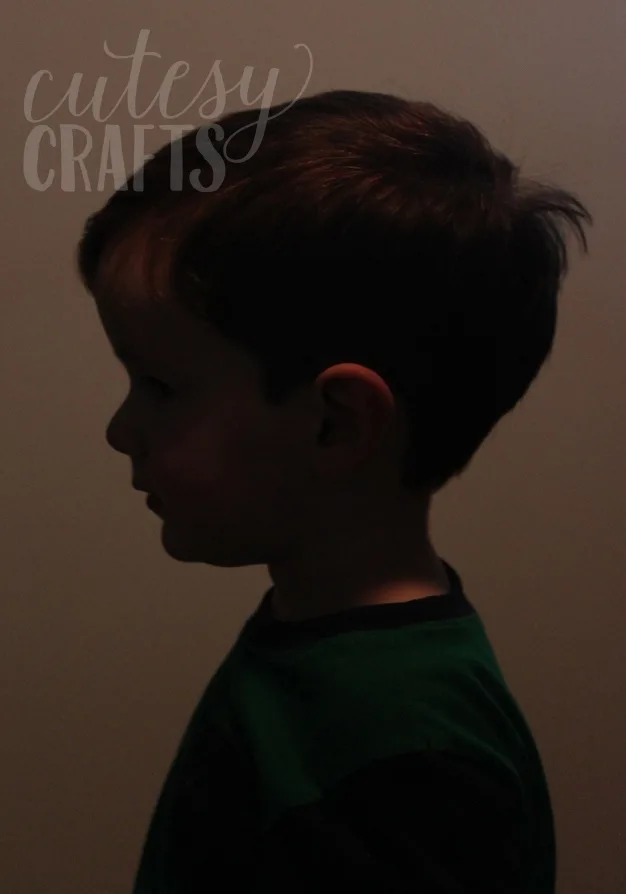 How to Turn a Photo into a Silhouette
Click on the photos if you need to see them larger. Open your photo in Photoshop. Make sure your color settings in the bottom left are black on top and white on bottom. Go to Filter, Sketch, Stamp.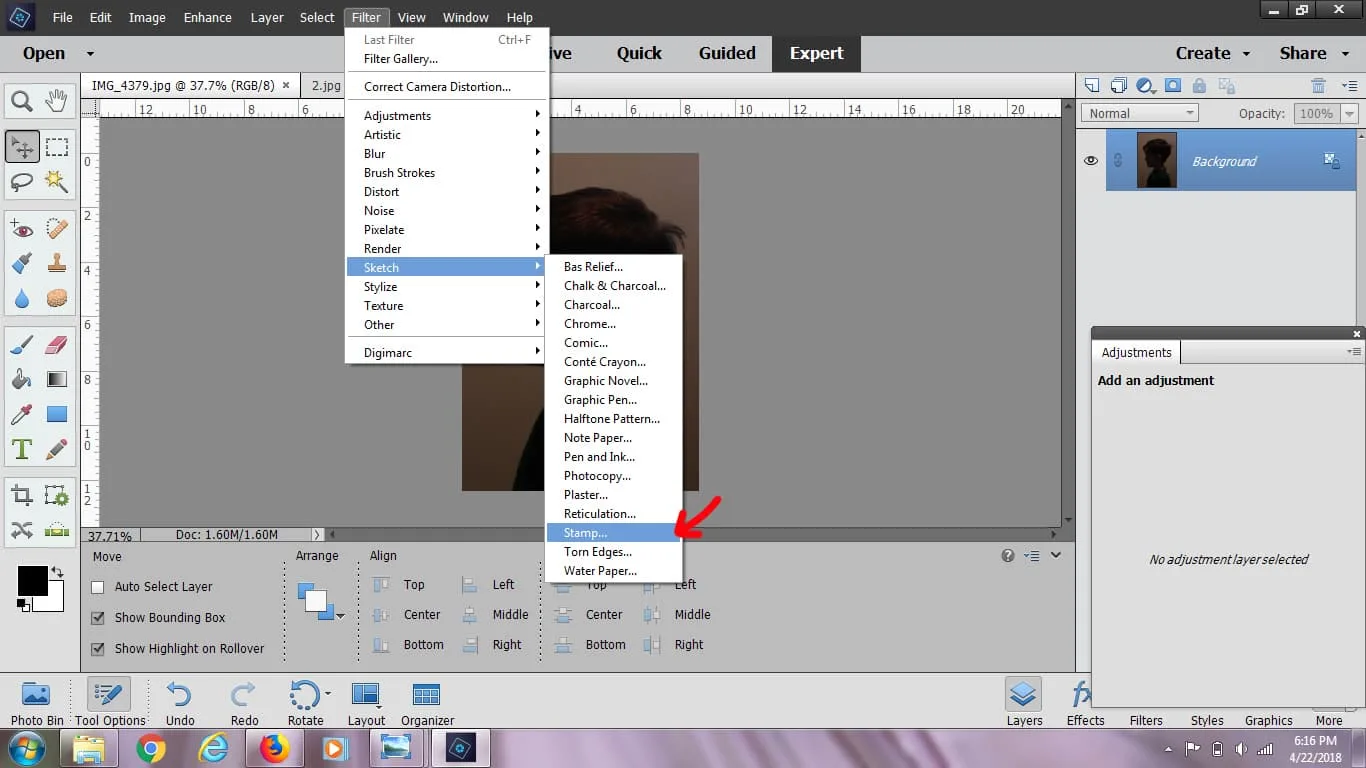 Play around with the settings until it looks how you want it. Don't worry if there is some white still.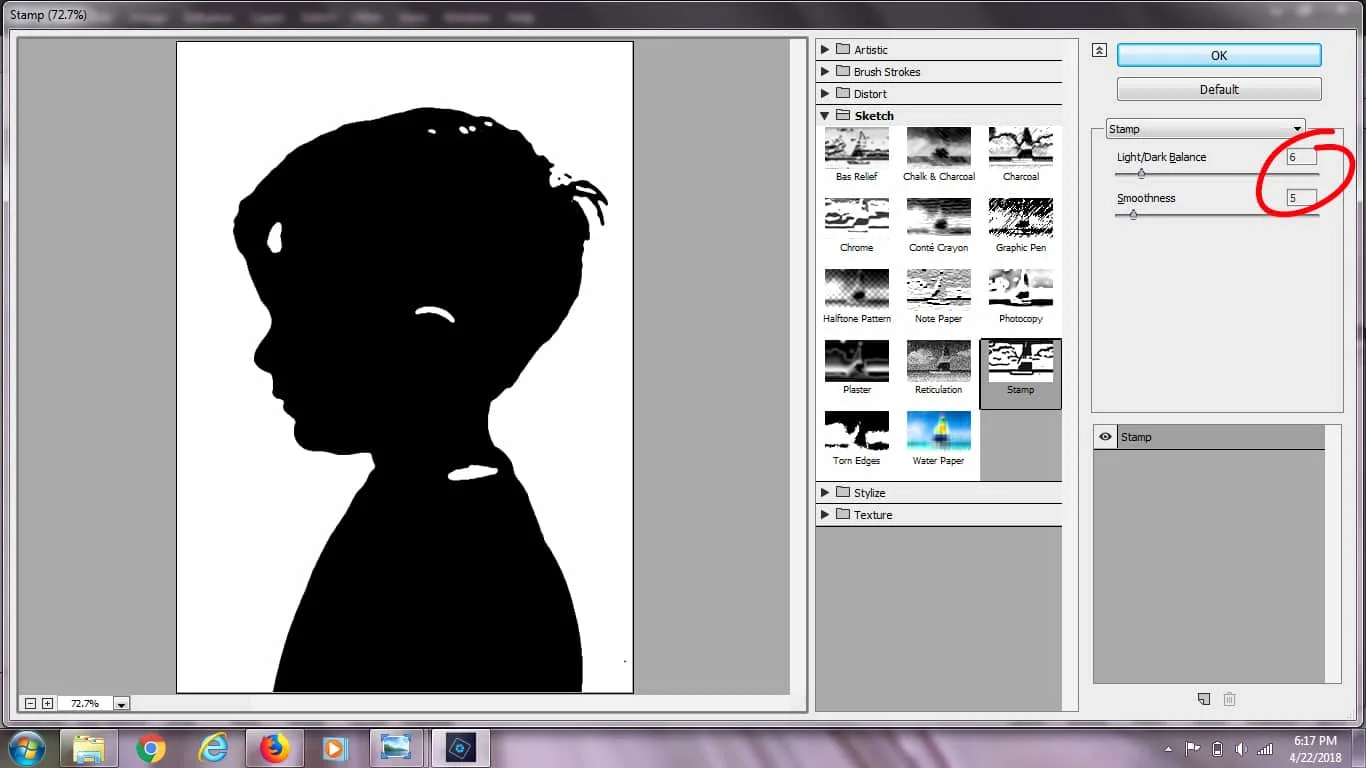 Use the paintbrush tool on the left to paint any white parts black. Use the white to make the edges smooth and make a line to cut off the body. Now you are done with the Silhouette and can save the image. That's how you turn a photo into a silhouette.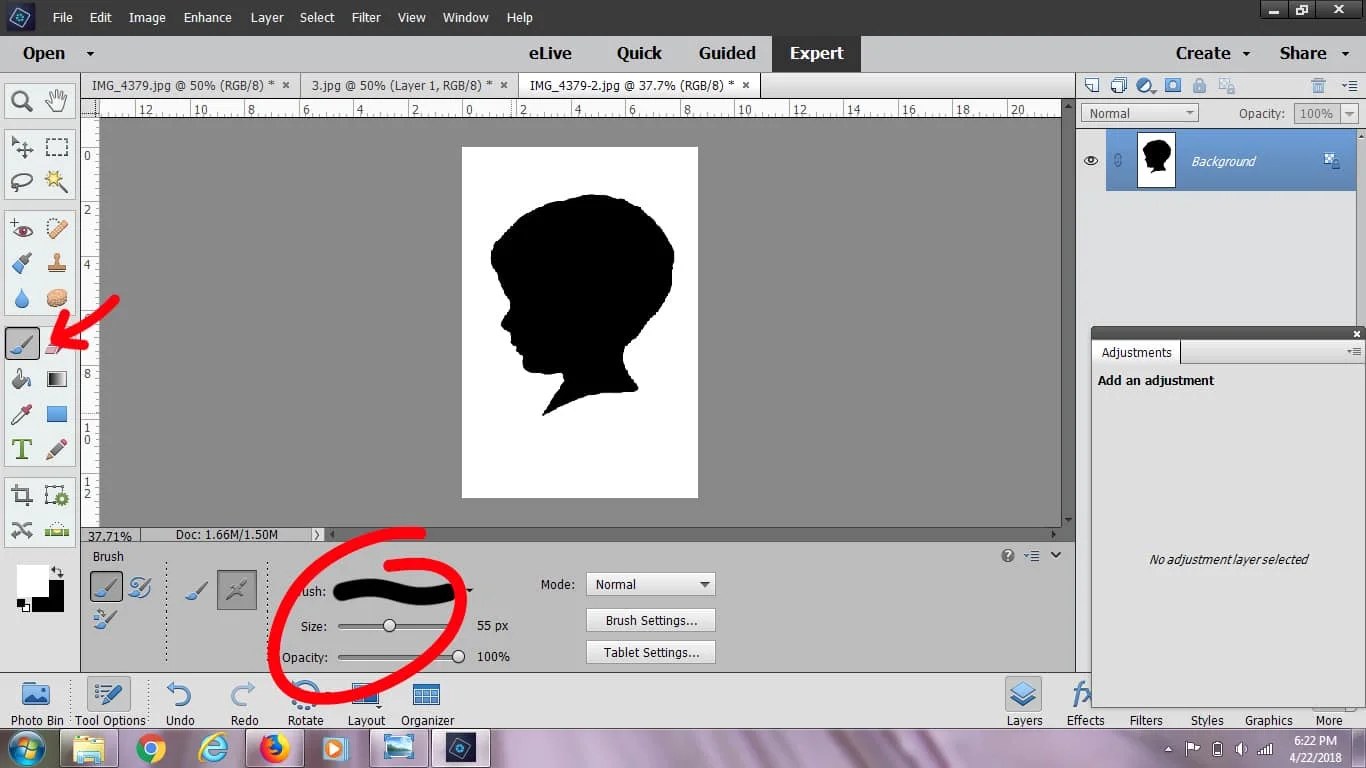 If you'd like to make a cut file for your Silhouette machine, keep reading. Open the image in your Silhouette software. Resize the image to make it fit on the screen. My DIY Mother's Day gift was in a six inch circle, so I made one to use as my size guide.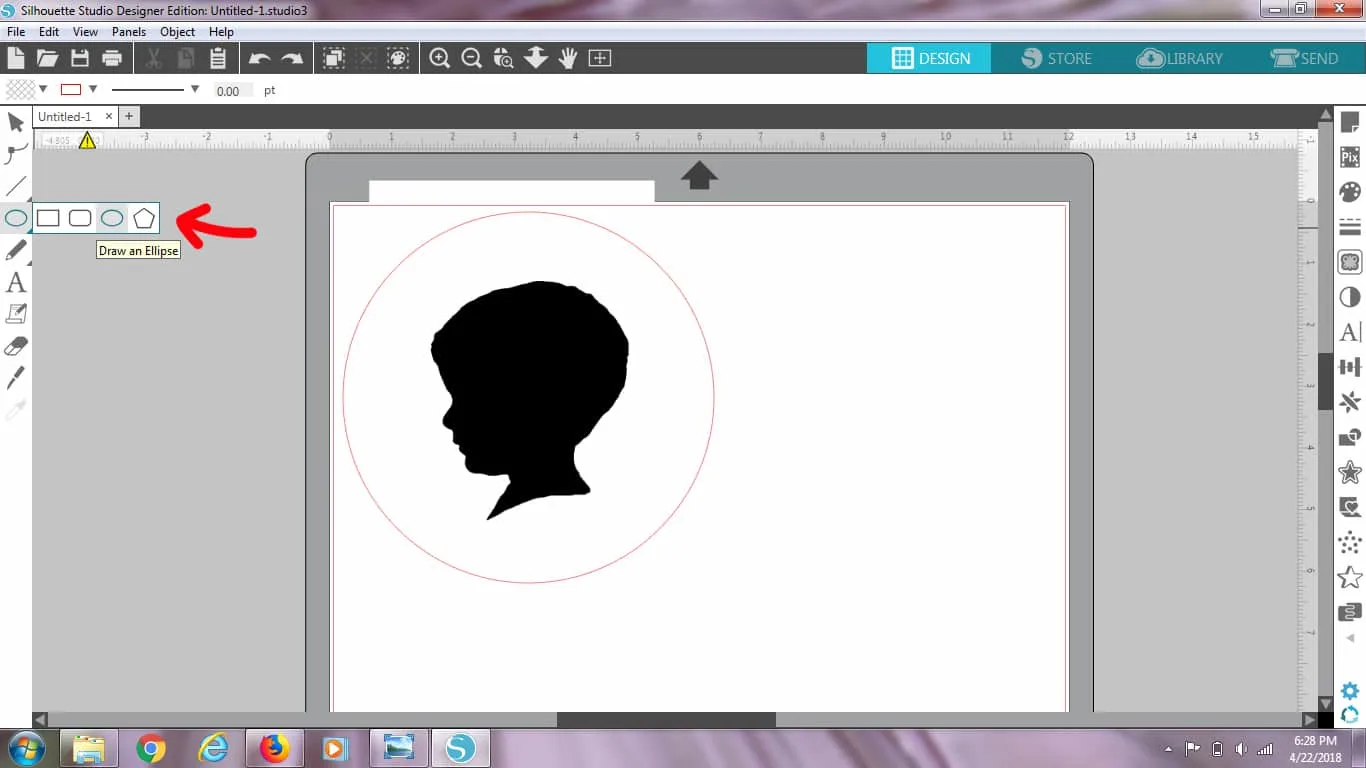 Click the trace icon on the right. Choose "Select Trace Area." Play around with the settings until you get the look you want. Select "Trace" at the bottom, and your shape will get traced in a red cut line.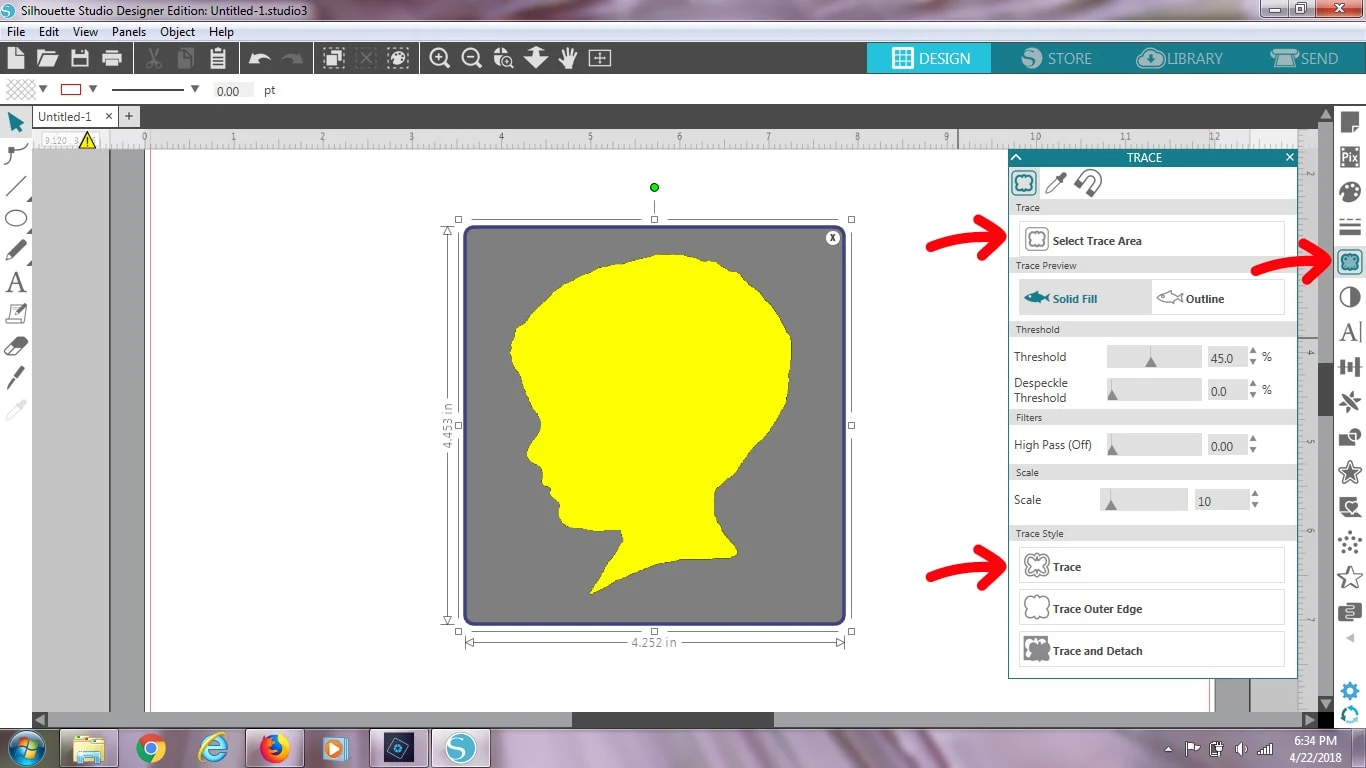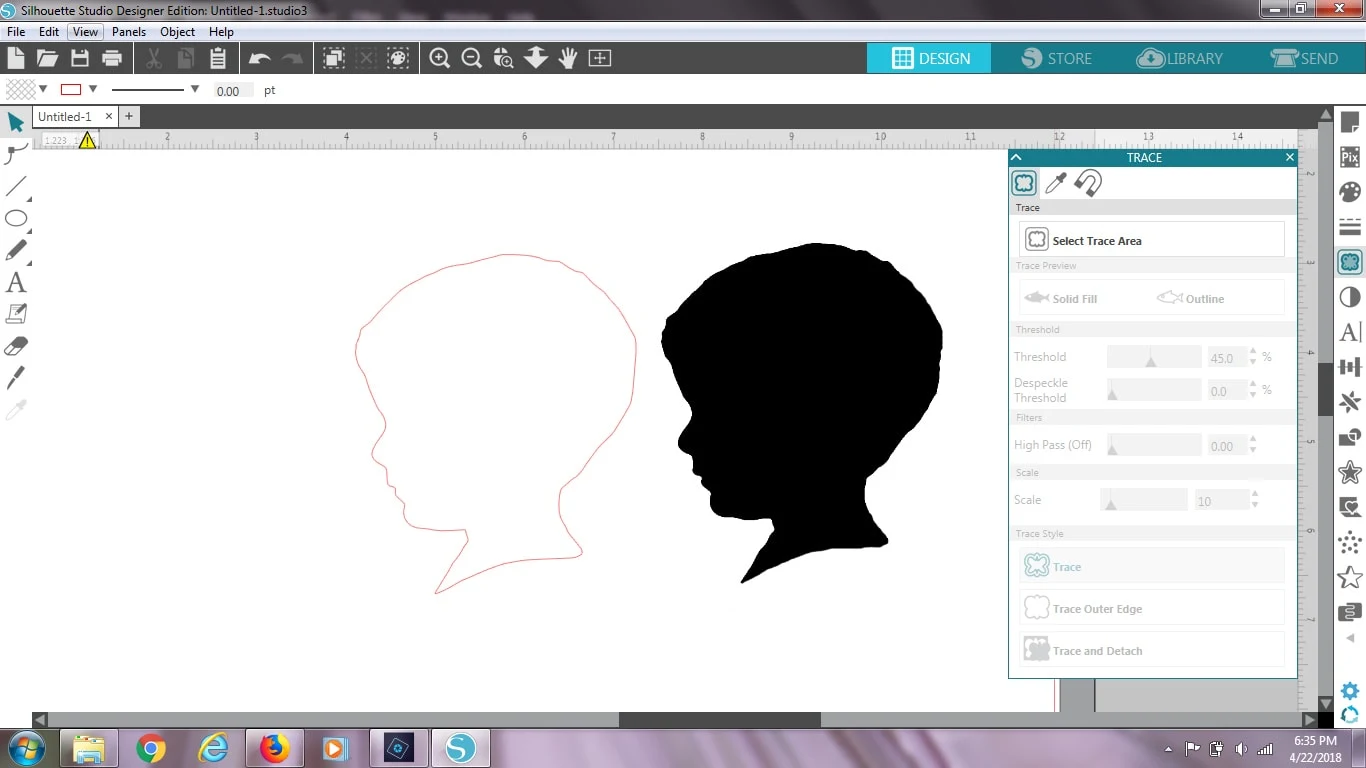 Double click on the red cut line to open up "Point Editing." There will be a lot of points, and the image won't be very smooth.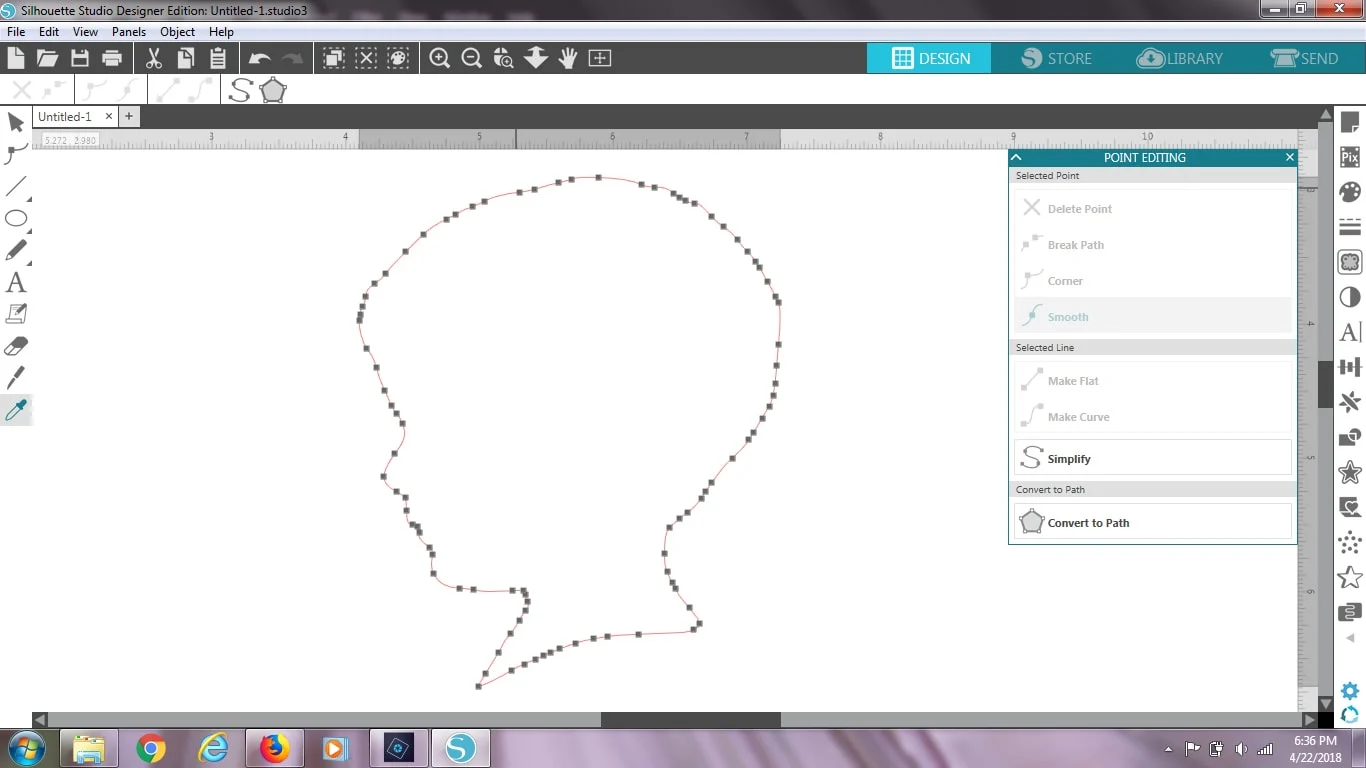 Choose "Simplify" to make the edge more smooth. Edit any points that seem too pointy by clicking on the point and selecting "smooth" or "make curve."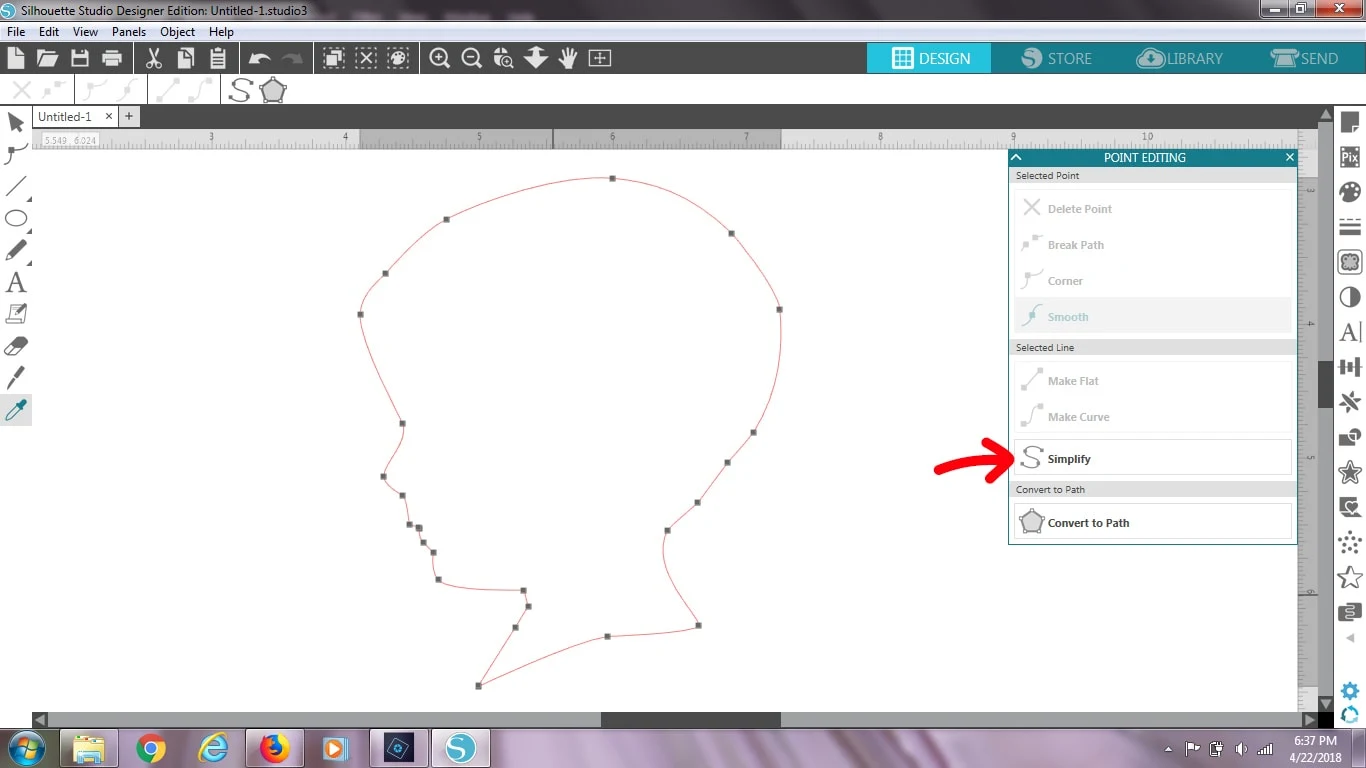 That's it! Now you've got a custom silhouette cut file for your Silhouette machine. Use it to make this cute DIY Mother's Day gift. Check out my other Silhouette crafts and free Silhouette cut files.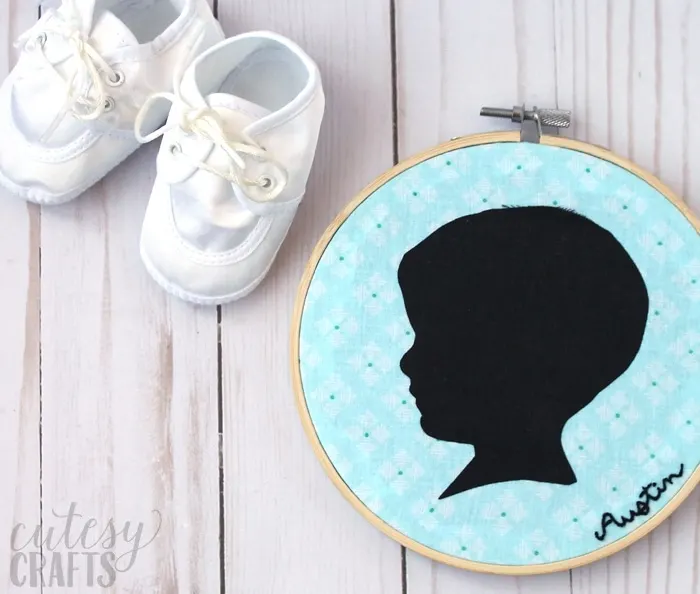 Cutesy Crafts is a participant in the Amazon Services LLC Associates Program, an affiliate advertising program designed to provide a means for sites to earn advertising fees by advertising and linking to amazon.com. This post contains affiliate links.
You'll Also Like: