For the past month or so I've delved into learning how to make candles at home. Making candles has proven to be a little more challenging than I imagined, but I made all the mistakes so you don't have to! Follow my foolproof guide to making DIY candles, and you'll be gifting candles to all of your friends in no time!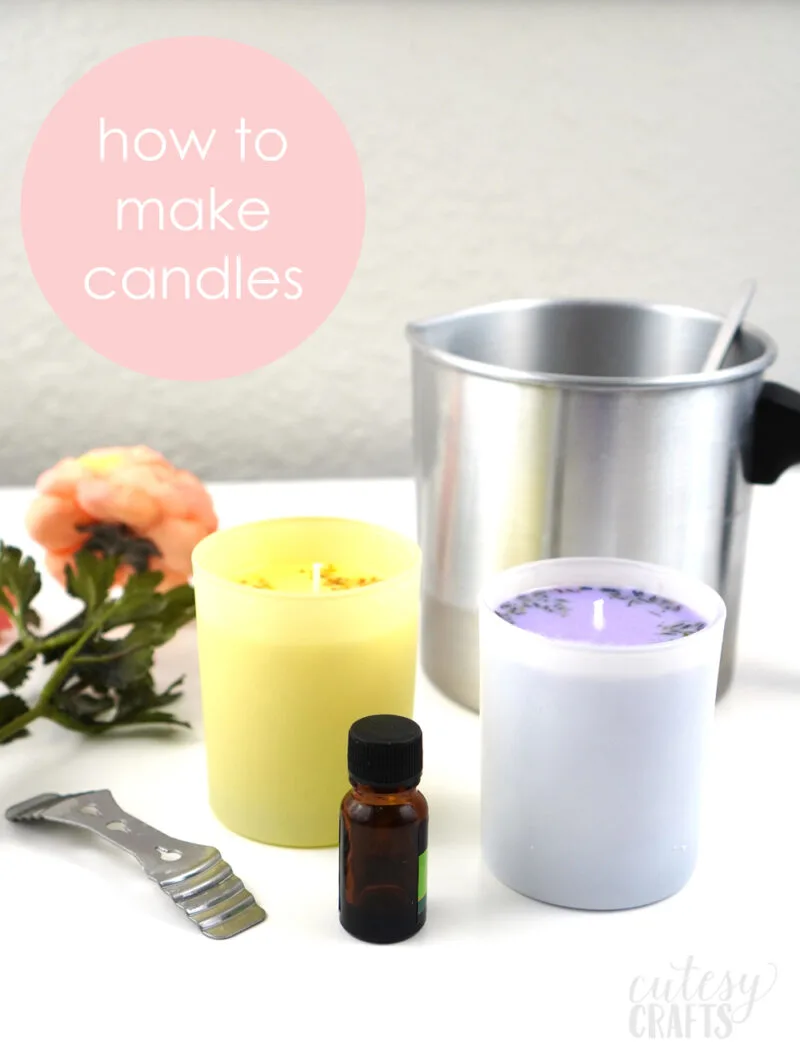 Why You'll Love Making Candles
Making your own candles can be a fun and rewarding hobby. You get to customize the scents, colors, containers, everything. They also make great homemade gifts for any occasion!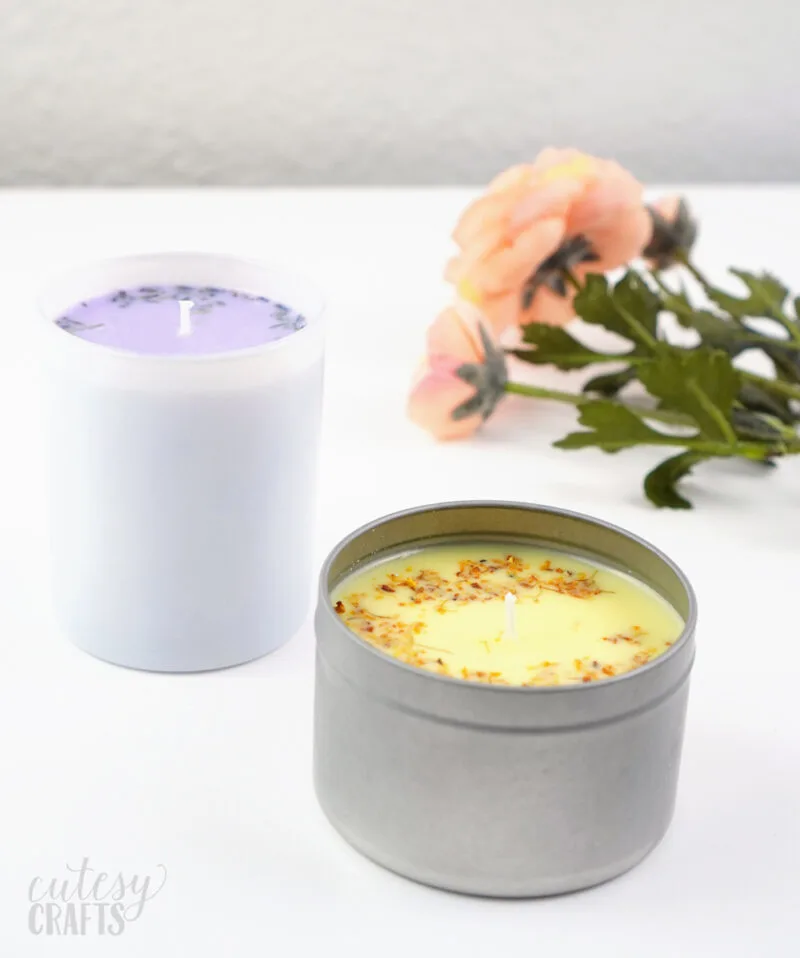 (This post may contain affiliate links, which means I may receive a commission, at no extra cost to you, if you click a link and purchase something that I have recommended. As an Amazon Associate I earn from qualifying purchases.)
DIY Candles Making Supplies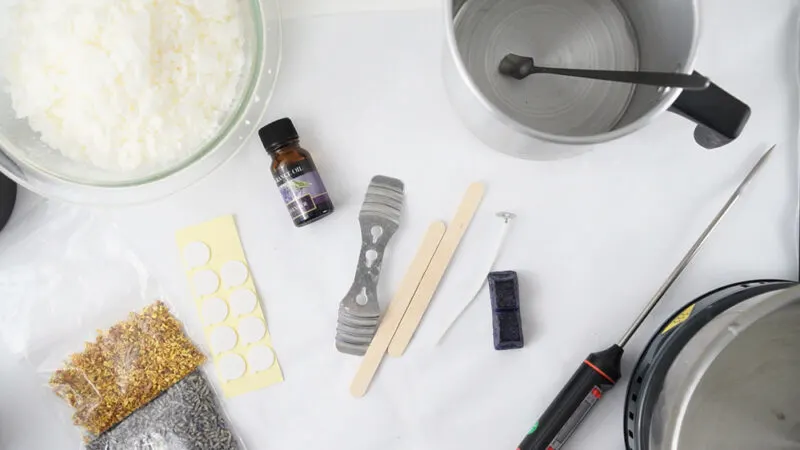 How to Make Candles at Home Video Tutorial
Here's a step-by-step video if you'd rather see the process in action. (If you're using an ad blocker, you may need to turn it off to see the video.)
How to Make Your Own Candles
Step 1: Measure the wax
Fill up the container you want to use for your candle two times and pour it into your metal pitcher. This is the amount of wax you need for one candle (double the container size.)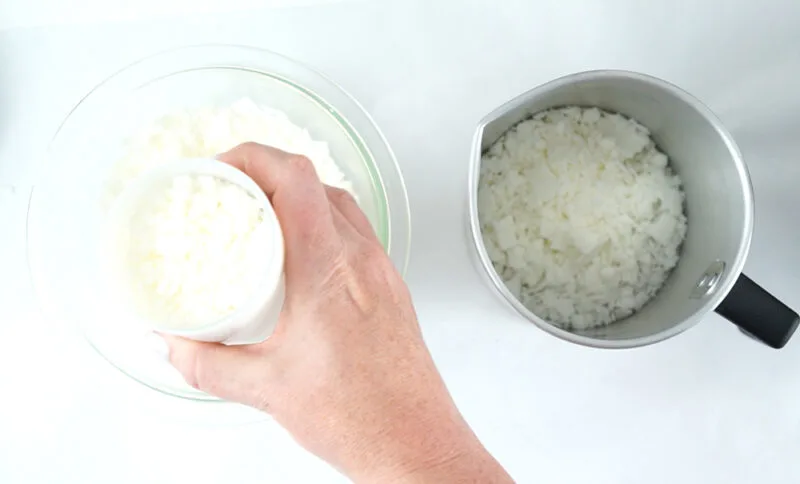 Step 2: Melt the wax
Place the pitcher in a 2-3 inches of lightly simmering water. Mix the wax occasionally until it melts completely. Put your thermometer in the wax and heat until it reaches 185°F.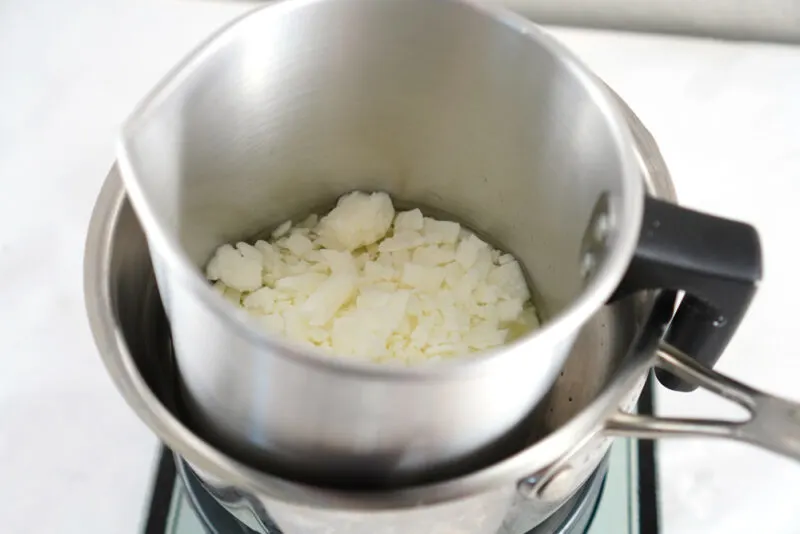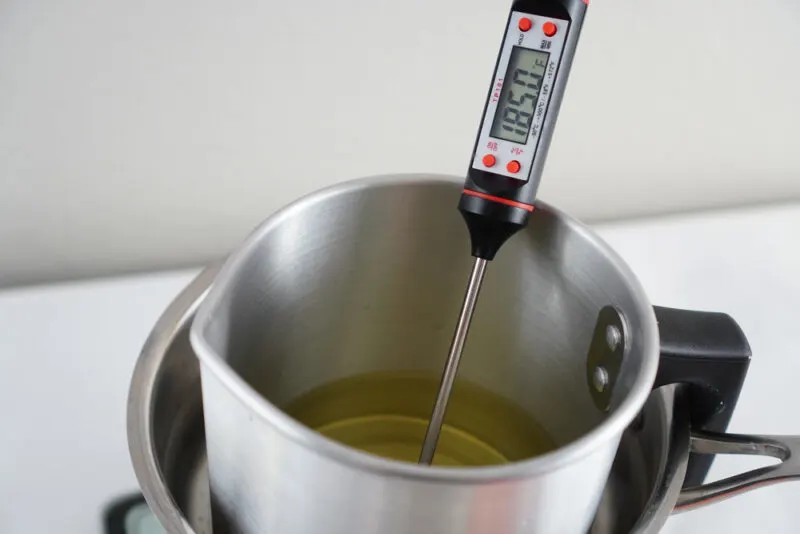 Step 3: Add color and fragrance
Remove from heat and add color and fragrance if desired. Mix slowly until incorporated. (Use about 1oz of fragrance per pound of wax. You want it to be 6-10% of the weight of the wax.)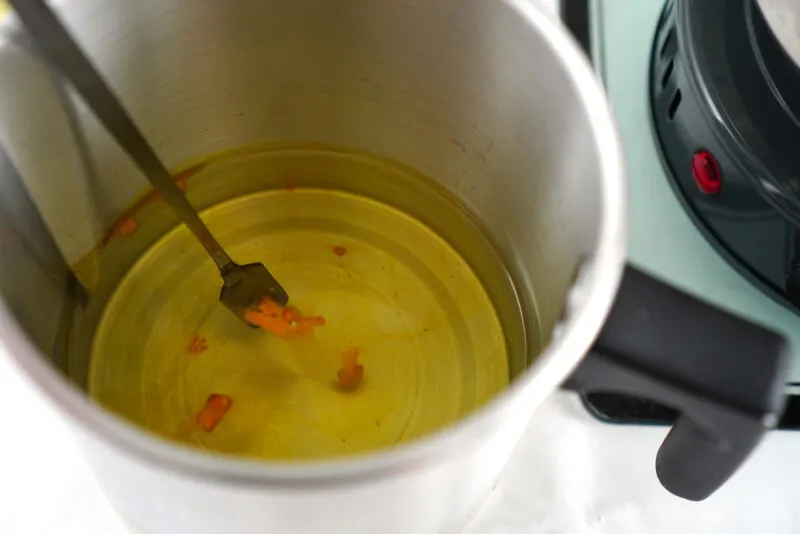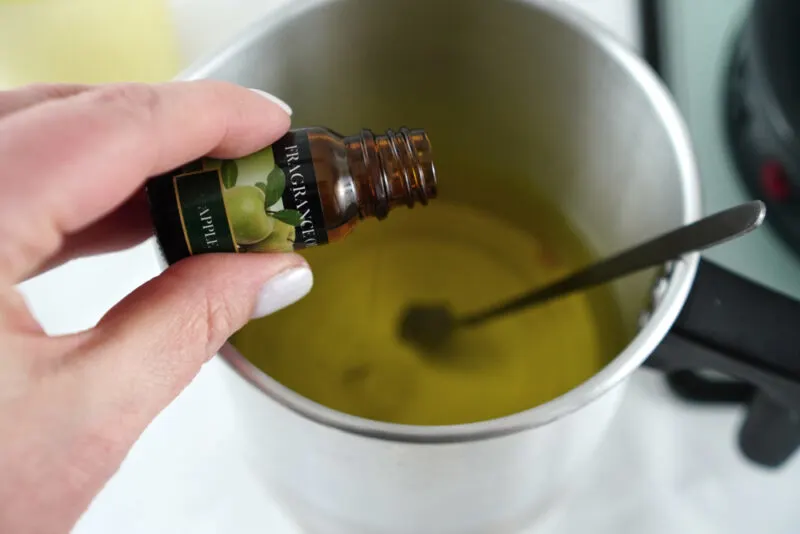 Step 4: Allow the wax to cool
Let the wax cool to 135°F before pouring.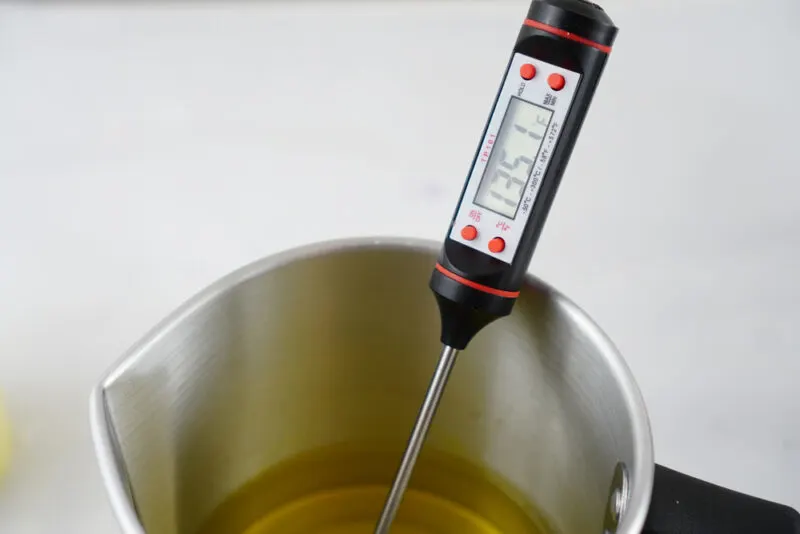 Step 5: Attach the wick
While the wax is cooling, use a glue dot or hot glue to attach the wick to the bottom, middle of your container.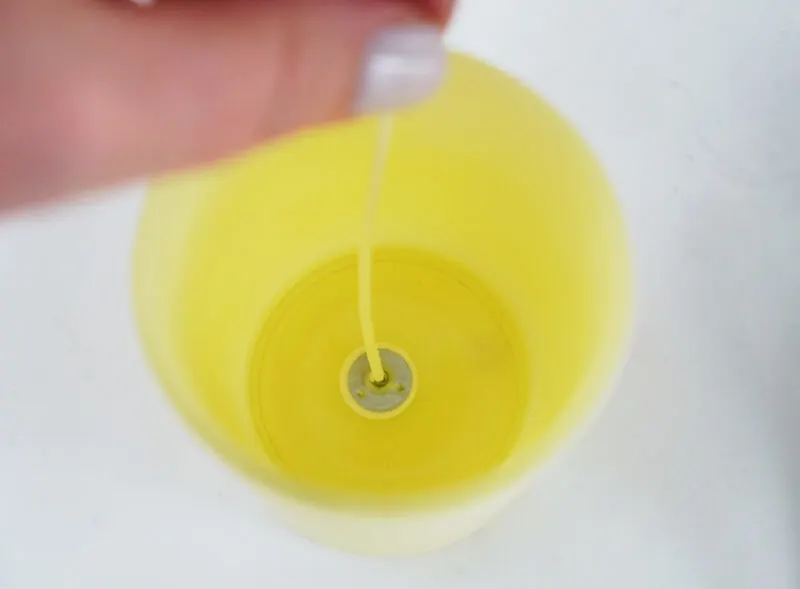 Step 6: Pour the candle wax
Steadily pour the wax into your candle container, while holding the wick upright. Save some of the wax for topping off the candle later.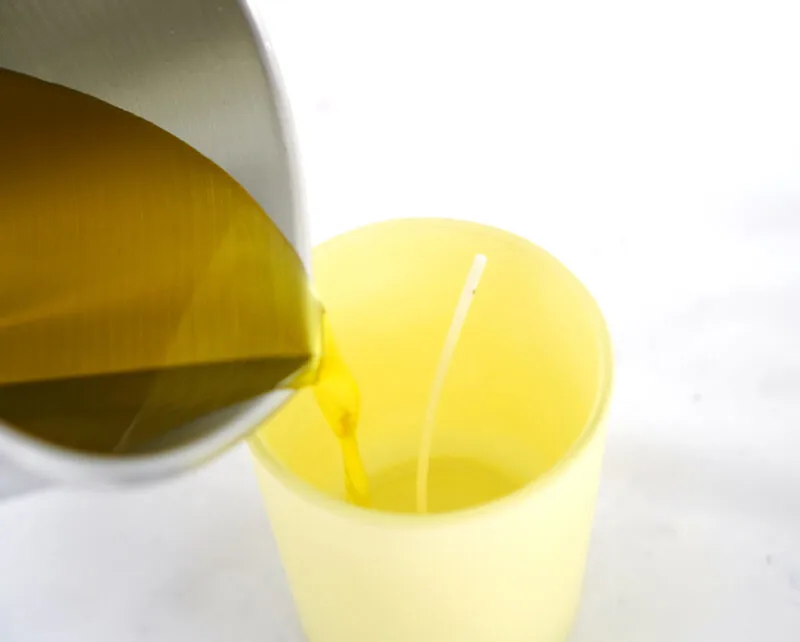 Step 7: Secure the wick
Use a wick holder or two popsicle sticks to hold the wick in place.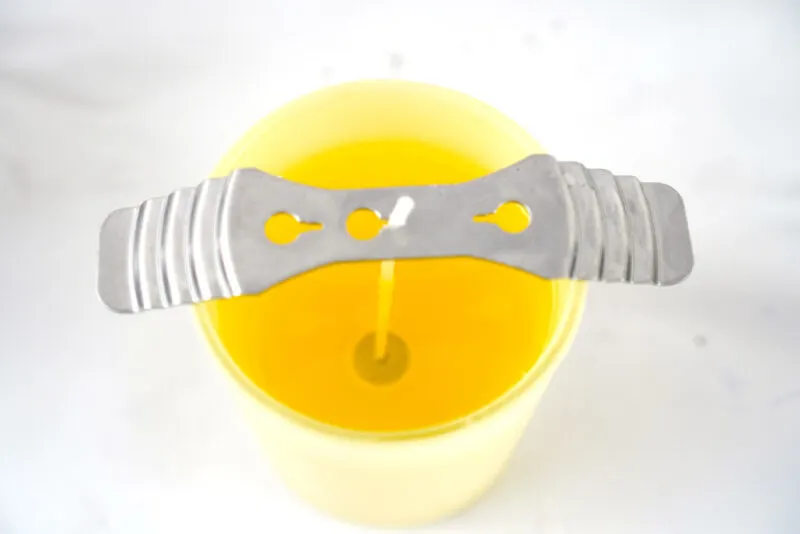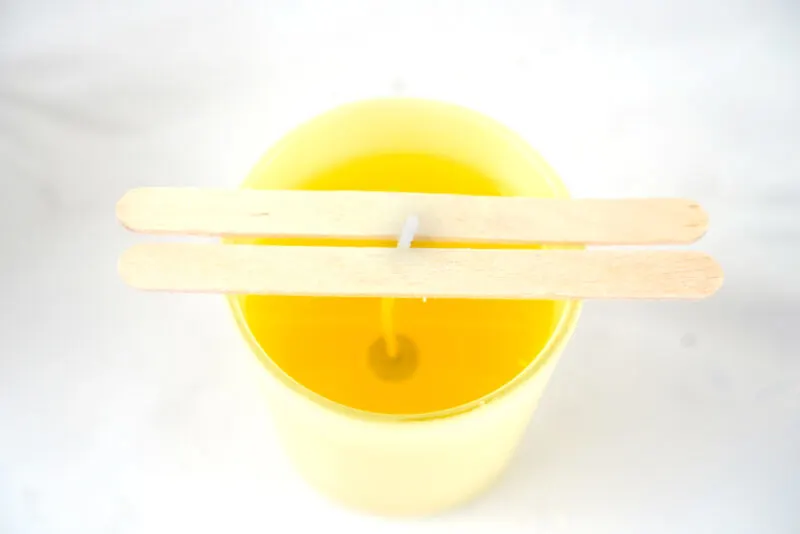 Step 8: Top off the candle
Allow wax to cool for at least 30 minutes. Heat up the wax that you saved until it is just melted. Pour the rest on top to fill in any imperfections. Top with dried flowers if desired and let set for 24 hours.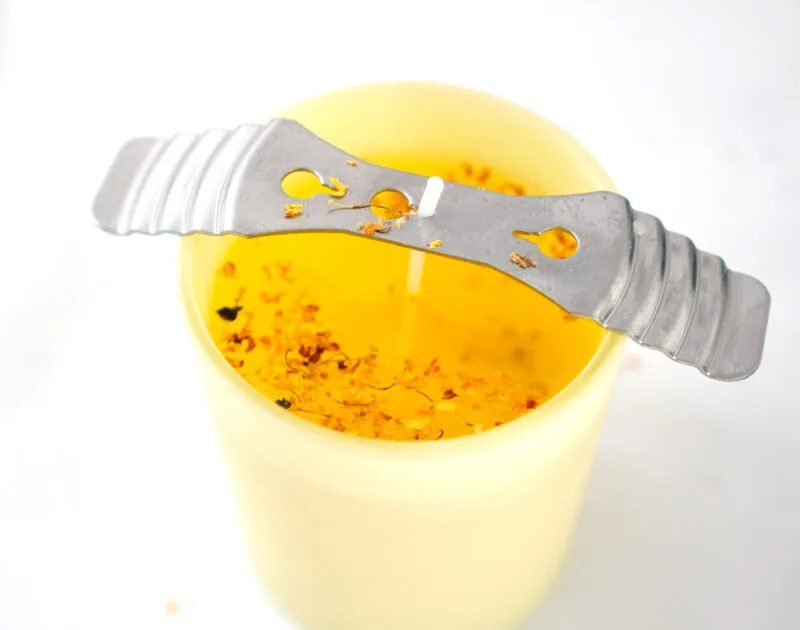 Step 9: Trim the wick
Remove the wick holder and trim your wick to about 1/4 inch long.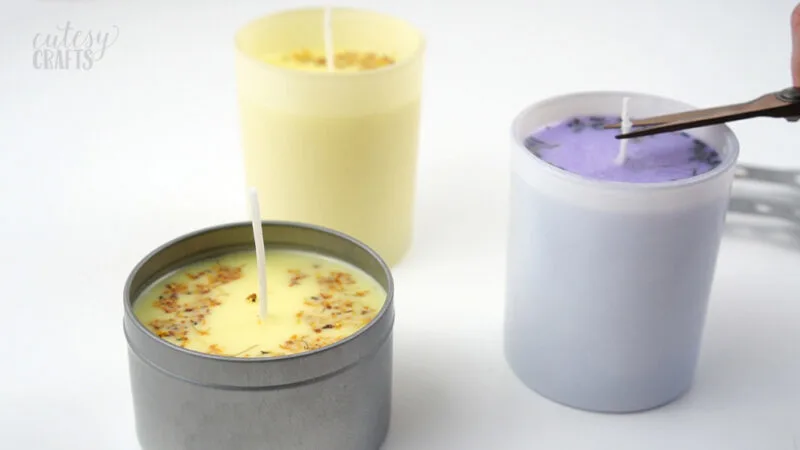 That's it! Add some cute labels to give them as gifts or keep them for yourself! I can't wait to burn these and see how good they smell.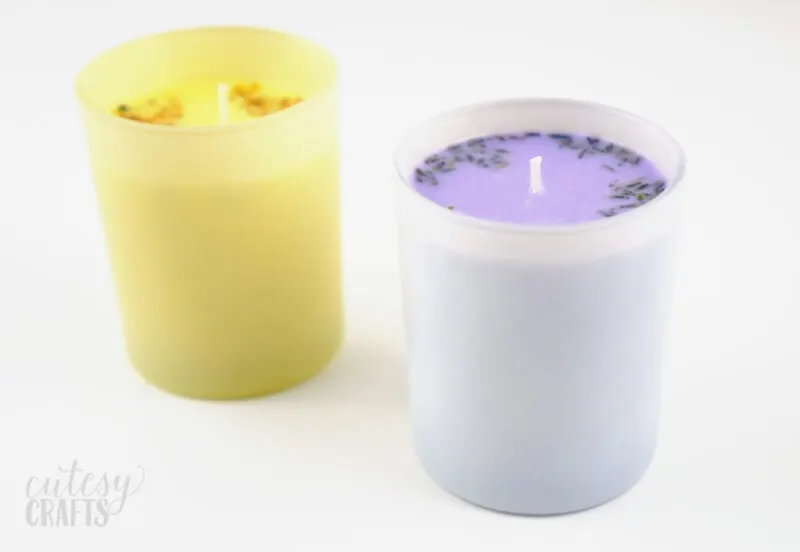 Homemade Candles FAQ
Why do my homemade candles not smell?
If your homemade candles don't smell, it could be that you aren't using enough scent. Calculate 6-10% of the weight of your wax and that's how much fragrance you want to add. Also, make sure to heat the wax to 185°F so the fragrance can bind with the wax, and remove the wax from the heat before adding the fragrance.
Which wax holds the most scent?
Paraffin wax holds the most scent, however it burns faster and is worse for air quality in your home.
Is it cheaper making your own candles?
It's more expensive at first as you test out different candle-making methods and get the start-up supplies. If you're able to perfect your method and buy supplies in bulk, it can eventually be cheaper.
Can I make a candle by myself?
Yes, you can make a candle by yourself. It's a fun and easy hobby to try.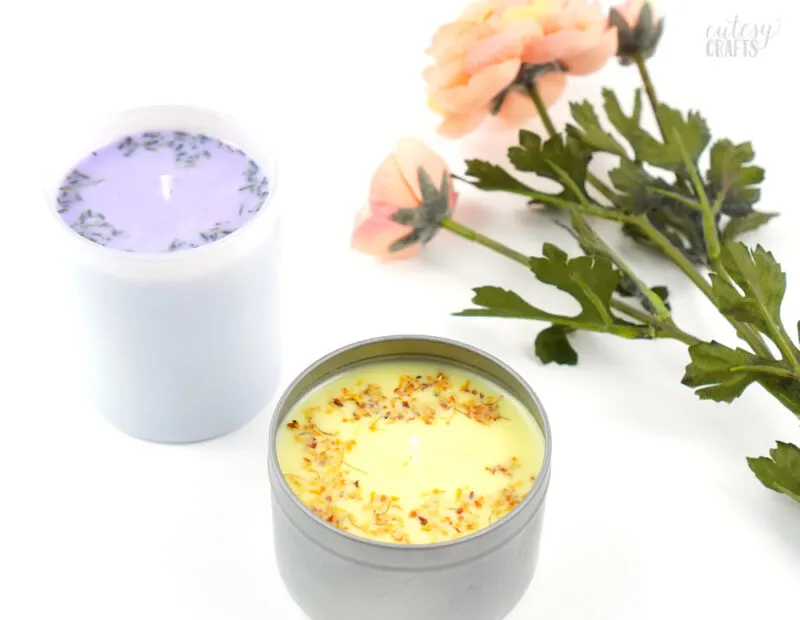 More to See