I couldn't let Christmas go by without making another embroidered Christmas ornament for our tree. I sketched this little vintage Christmas bike a while back, and finally got to stitch it! Don't you just love the little basket and Christmas present?! Also make sure to take a look at all of my other homemade Christmas ornament tutorials!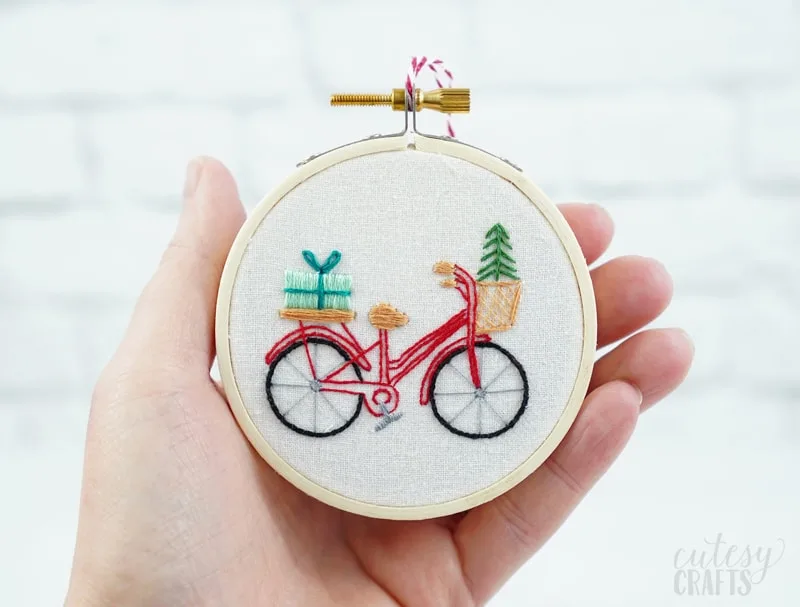 The bike is so tiny and detailed that I actually had to use a single strand for the outline of the frame. Make sure you don't use too big of a needle and be sure to make very small stitches. Read my post on essential hand embroidery supplies to see needle sizes.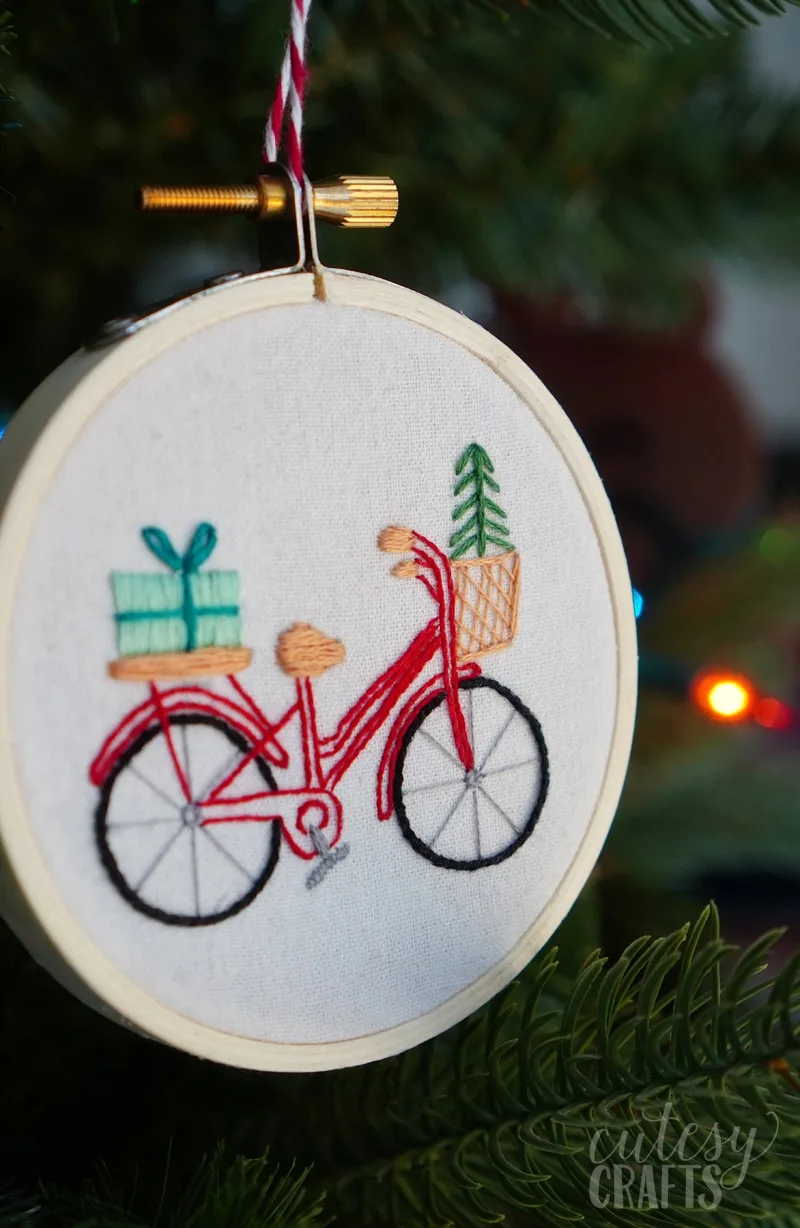 (This post may contain affiliate links, which means I may receive a commission, at no extra cost to you, if you click a link and purchase something that I have recommended.)
To make this embroidered Christmas ornament, you'll need:
Free pattern – instructions to download are at the bottom of this post.
white fabric (I used a white tea towel. Read my post about the best embroidery fabric.)
embroidery floss (Aurifil 2550, 2605, 2692, 2320, 2835, 4093, and 2892.)
ribbon or string for hanging (I used Baker's Twine)
felt or paper for backing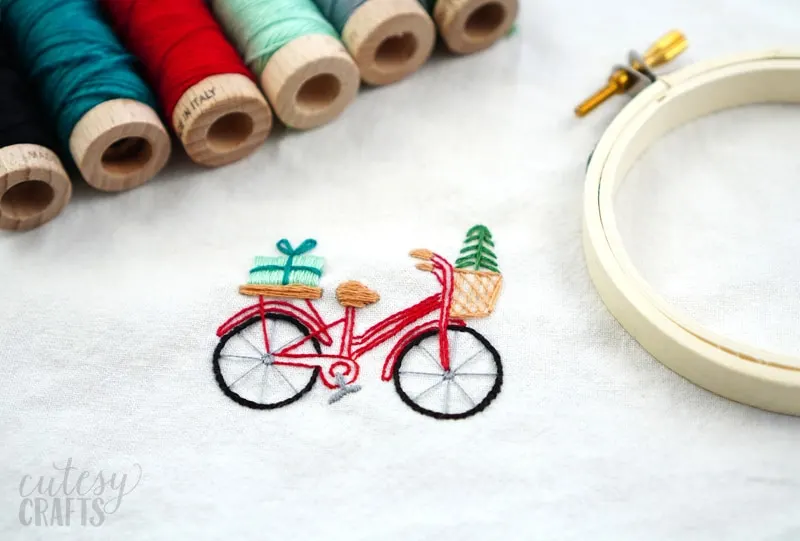 I used some pretty Aurifil embroidery floss for this project. It's so important to have a strong thread when you're using only one strand. This embroidery floss did not disappoint.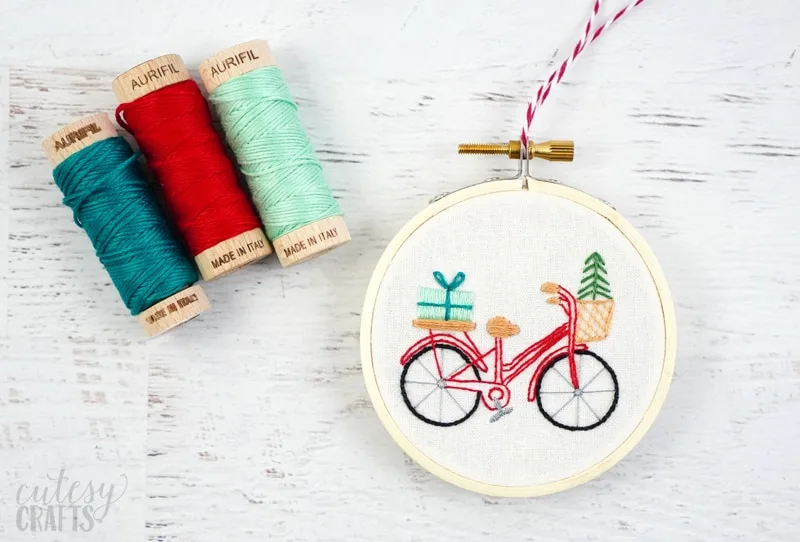 I like to back my ornaments with felt. You can glue it on, but I prefer stitching it for a nicer finish. Head over to my post on How to Back an Embroidery Hoop with Felt to see how. If you don't have any felt, you can also hot glue on a piece of card stock. I tied a piece of red and white baker's twine on the top for hanging, and I love how it finishes off the ornament.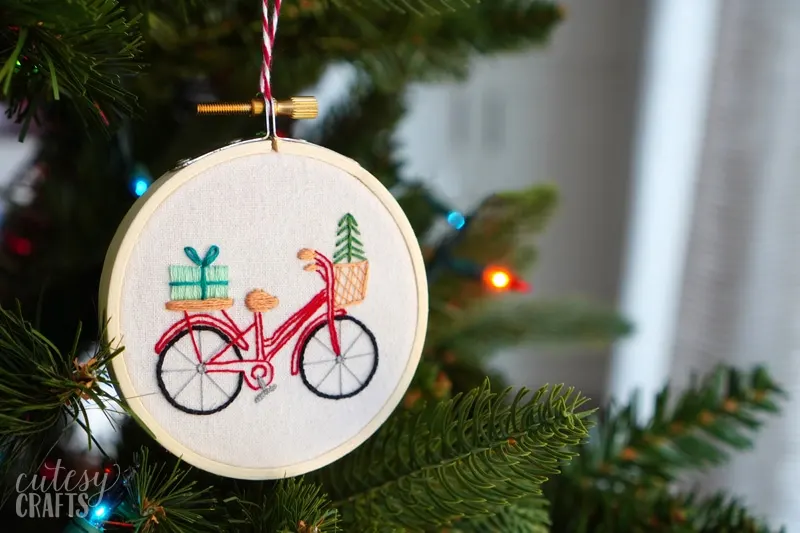 It looks so pretty hanging in my tree! Check out my other free hand embroidery patterns.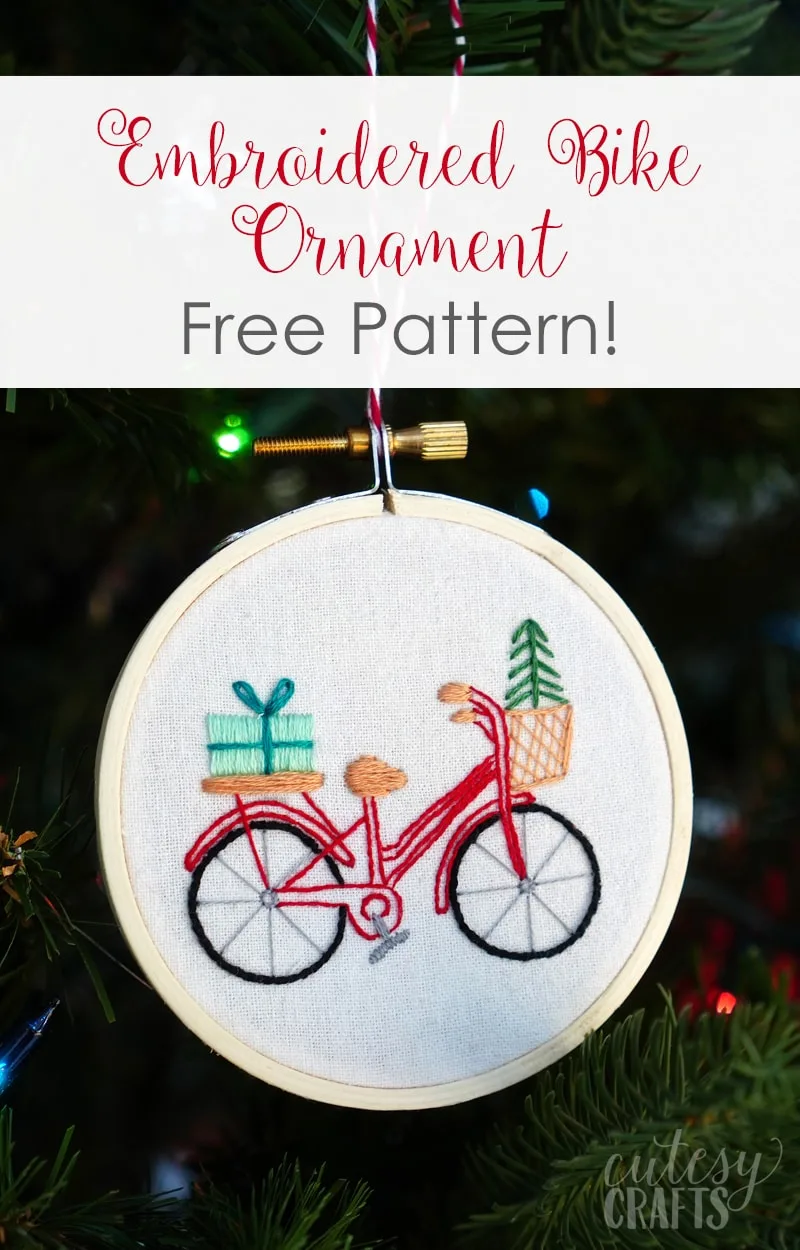 Get the free embroidery pattern!
To get the password, enter your information in the form below to sign up for my free email newsletter.
You will get an email with the password. Already subscribed but forgot the password? No need to subscribe again! Every email newsletter I send has the password in it, so check the latest one.