My sister-in-law just had a baby, and I might be just a little excited about it. I have other nieces and nephews, but I feel like I was so wrapped up in having babies of my own at the time, that I didn't have time to do any crafting. I've had this idea to make a DIY embroidered baby blanket for a while now, and I finally had an excuse.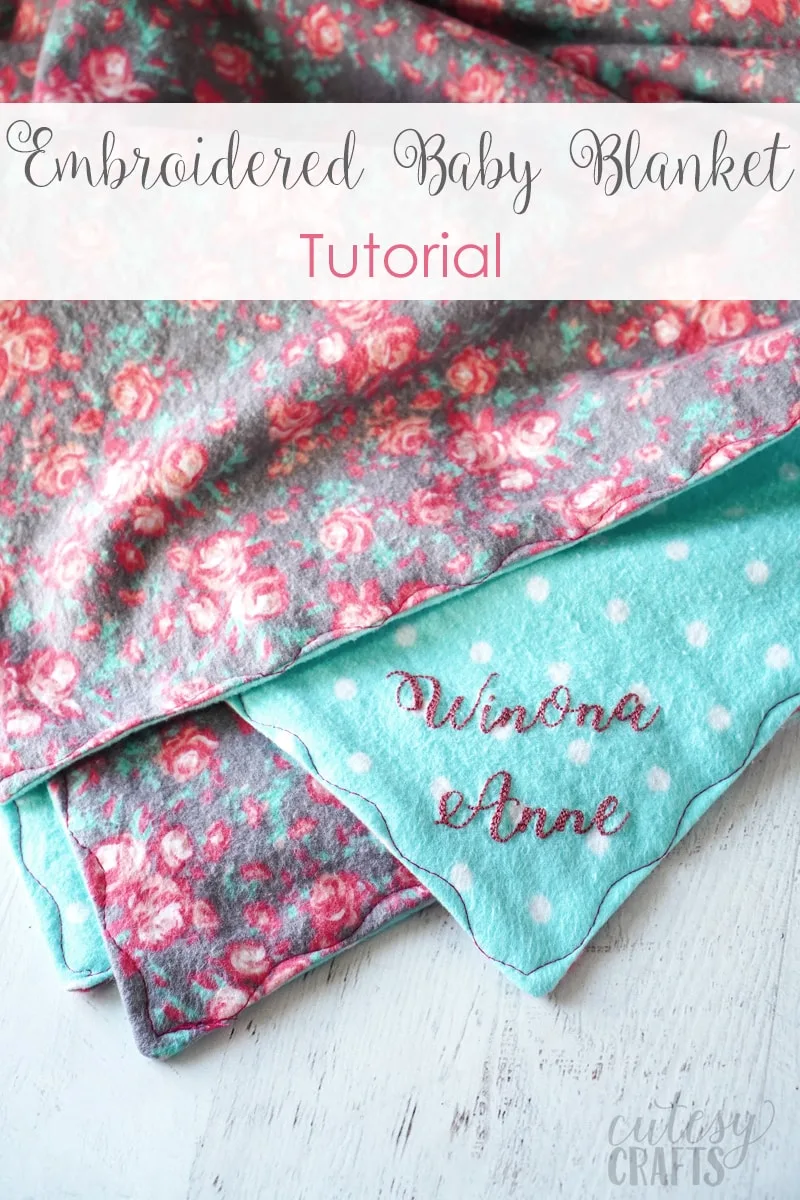 I tried to choose thread that would coordinate with the fabric, and I love the look of this script font.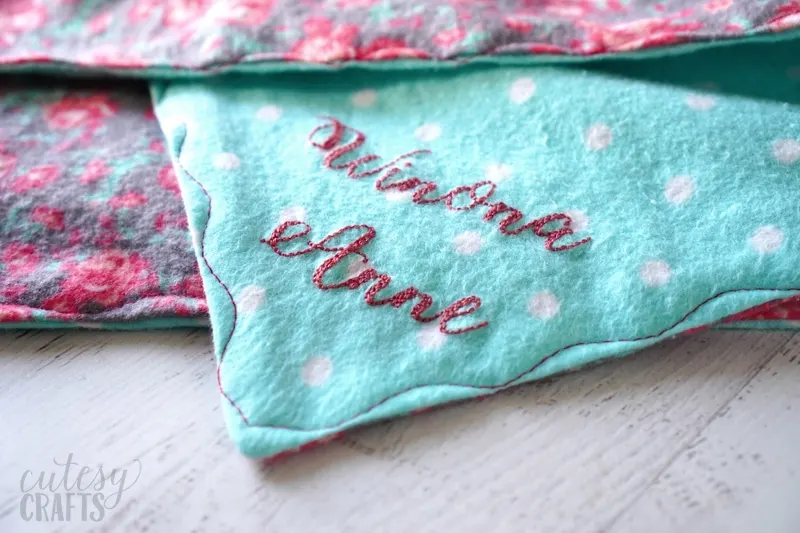 ( As an Amazon Associate I earn from qualifying purchases. This post may contain affiliate links, which means I may receive a commission, at no extra cost to you, if you click a link and purchase something that I have recommended.)
To make an embroidered DIY baby blanket, you'll need:
1 ½ yards of flannel for top
1 ½ yards of flannel for bottom (solid color or very light pattern)
coordinating thread
coordinating embroidery floss
baby name template (free download is at the bottom of this post)
First thing you want to do is cut off the selvedge edges and make both pieces of fabric the same size. I wanted the embroidery to be on the underside of the blanket, so I made sure to choose a fabric that had a very light pattern. A solid would work well too.
Edit the pattern. The free font that I used for the name is Winter Calligraphy, so you'll need to download it if you want the same one. You'll also want to download the template at the bottom of this post. I made it into Word document, so it should be fairly easy to customize. Type in the name you want and resize it if needed.
Trace your pattern onto the soft side of your water soluble stabilizer. Fabri-Solvy is so great for fabric like this, that would otherwise be hard to trace. I'm planning on doing a video tutorial on it soon, so you can see how it works. Cut out the Fabri-Solvy, peel off the paper backing, and stick it to the corner that you want to embroider.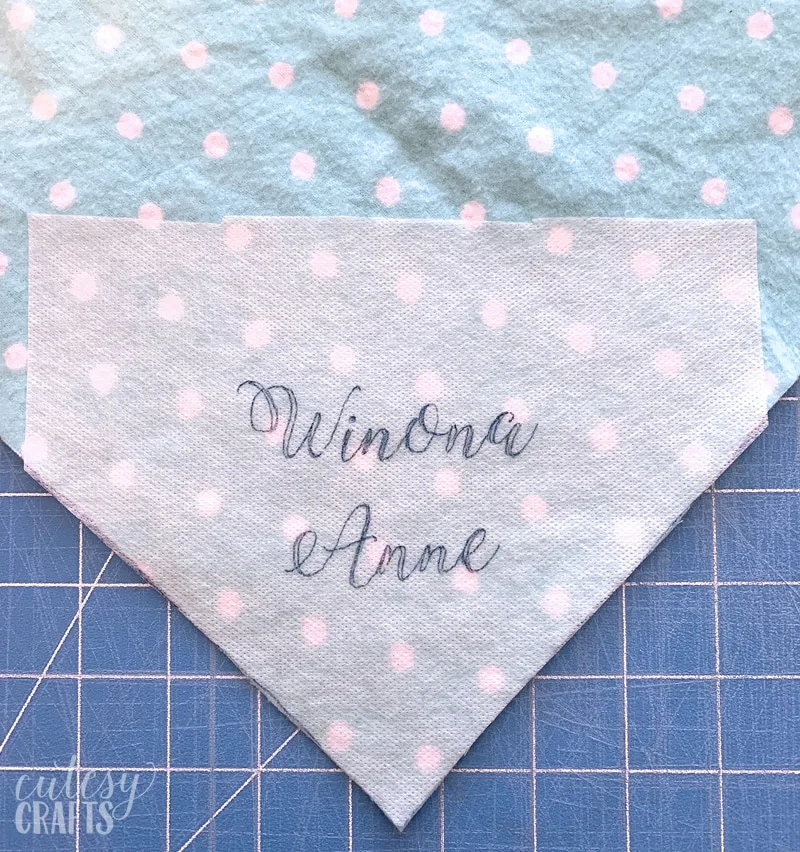 Embroider the design through the Fabri-Solvy. I have a video tutorial that will show you exactly how to embroider a font like this. Check out my How to Embroider Letters by Hand post.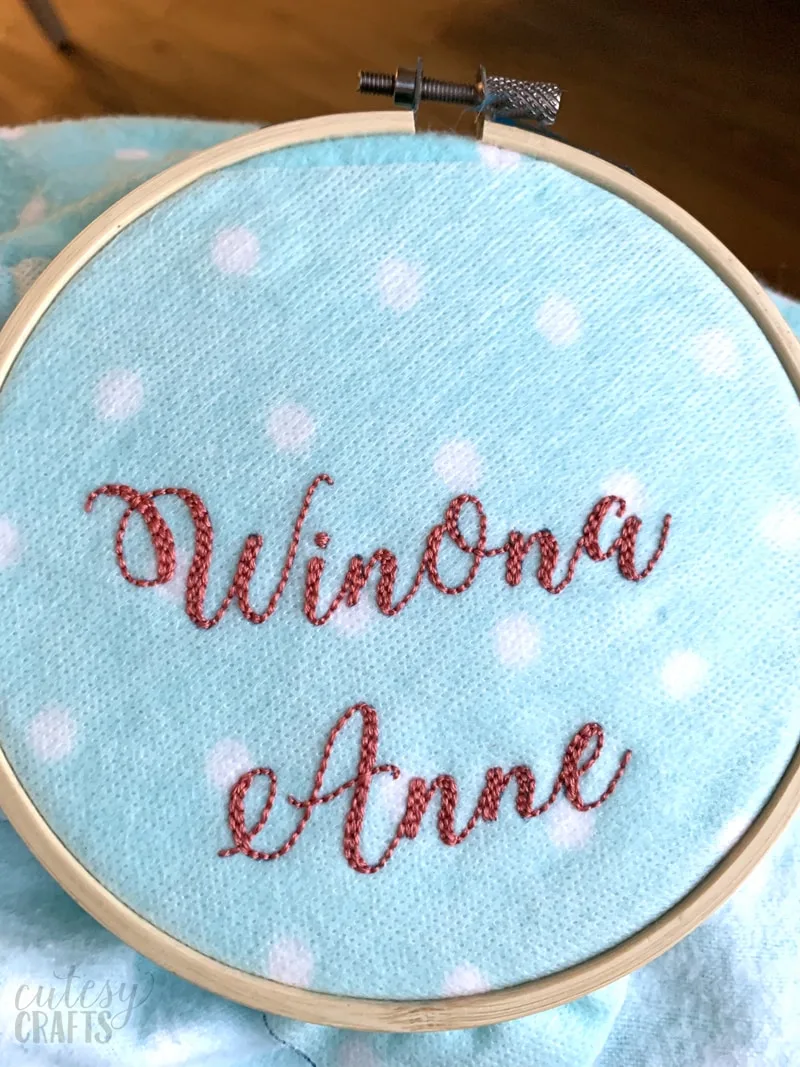 Once you've finished the embroidery, rinse off the Fabri-Solvy and lie that part of the blanket flat to dry.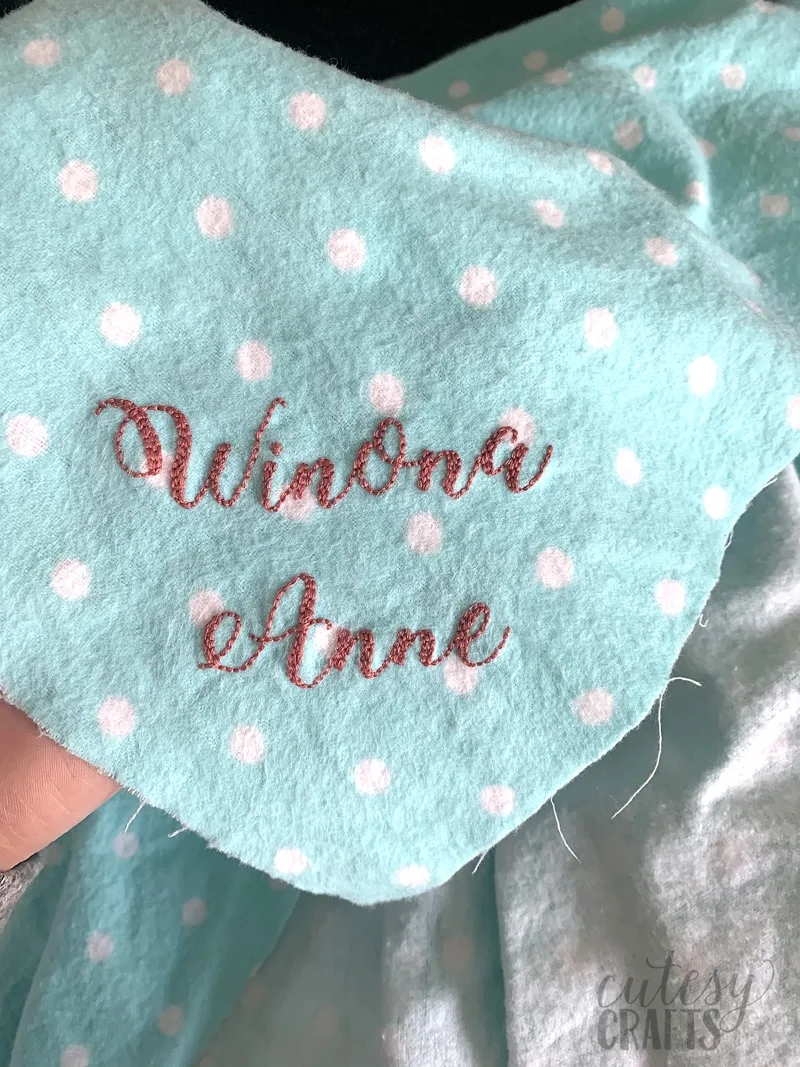 Follow the instructions on my How to Make a Baby Blanket post to sew the blanket together. I suggest starting to pin the fabric together in the corner that the embroidery is in. That way everything stays nice and aligned. Remember that when you sew right-sides-together, the pretty side of your embroidery will be on the inside of the blanket. Then you will turn it right-side-out to see the pretty stitching.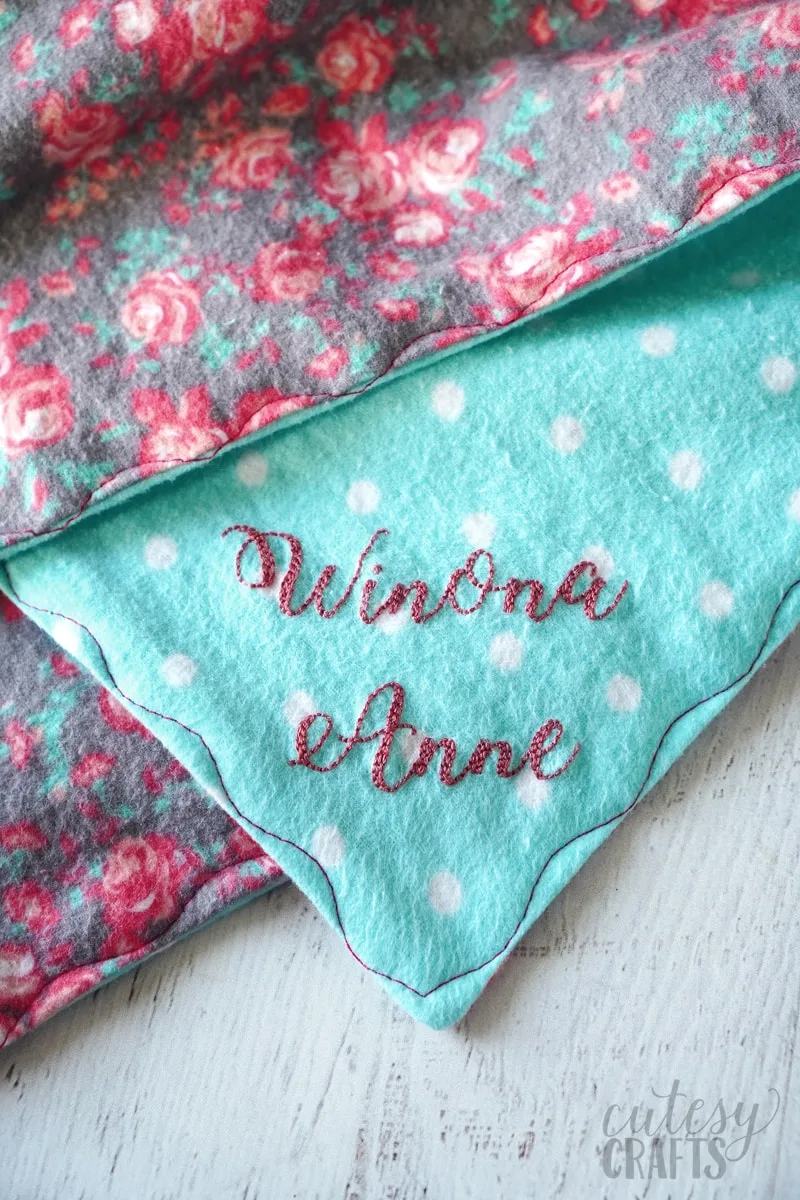 Isn't it pretty?! I'm so excited to send it to my sister-in-law for little Winona to use!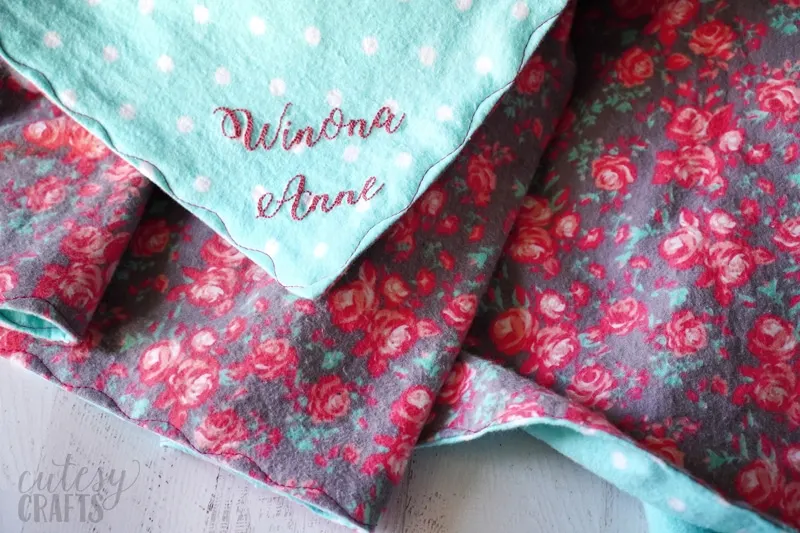 Get the free template!
To download the free DIY embroidered baby blanket template, click here.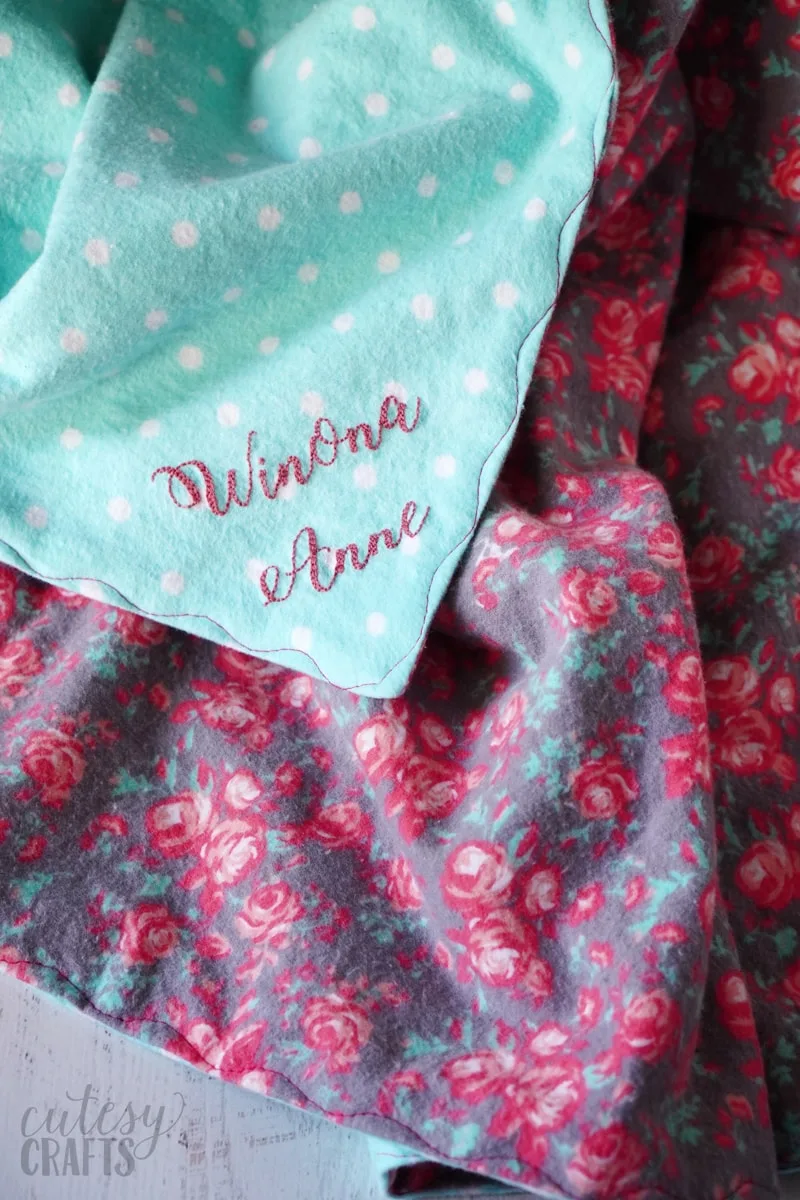 Make sure to check out my other baby crafts and hand embroidery designs.