I can't let this season get away without sneaking a fall craft in. After all, fall is my favorite! I've been itching to do some more hand embroidery designs, and a fall leaf seemed like the perfect subject. I really love the way this turned out with all of the patterns and colors, and it was a lot of fun to create. Today I'm sharing this as a free embroidery pattern so you can make a leaf yourself! If you need help with any of the stitches, I have video guides on my embroidery stitches guide page.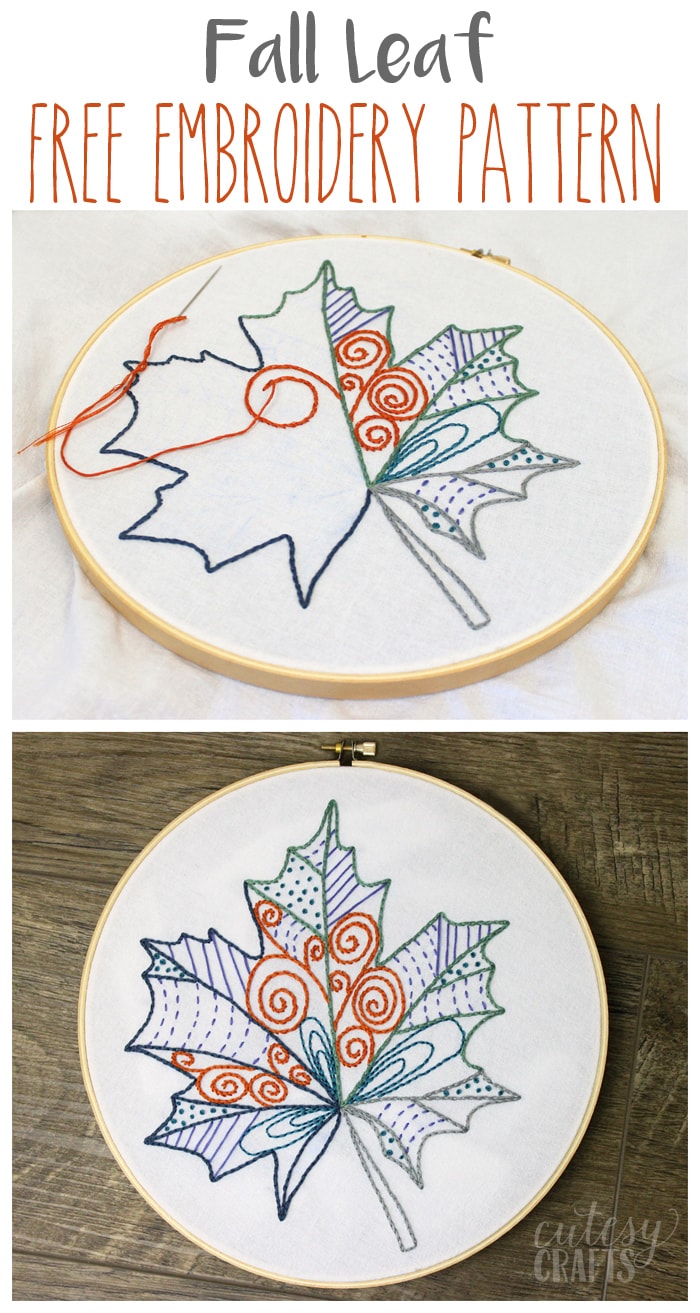 I was inspired by the adult coloring trend to add all of the swirls and lines. The great thing about it is that you can play around with the embroidery stitches and colors to make so many different possibilities. I went colorful with this one, but I think it would also look great as a solid color or maybe even all white on a darker linen background. I loved having the creative freedom to experiment with all of the different colors!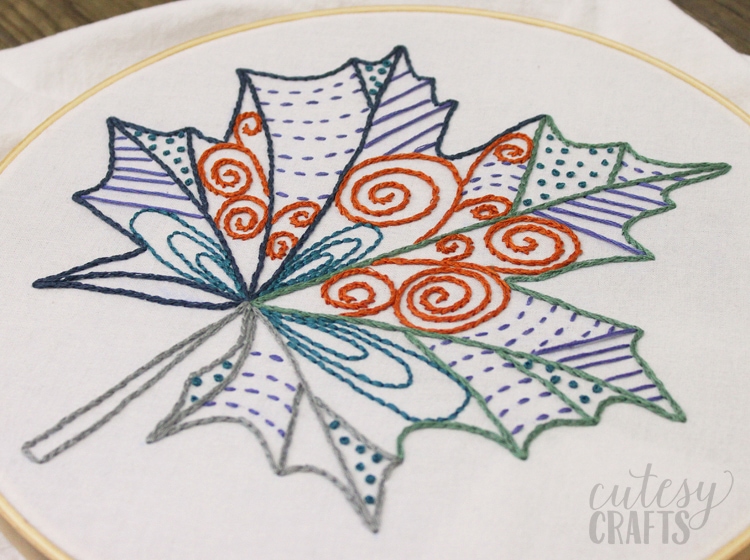 I did the embroidery on a scrap from a flour sack towel that I had sitting around. I used a full strand of embroidery floss for everything except the french knots. I used three strands of floss for those. I used a split stitch for the outline, veins and swirls. For the straight lines, I used a straight stitch, for the curved lines, I did a running stitch, and for the loops, I did a back stitch. Like I said though, you can use whatever combination of stitches you want!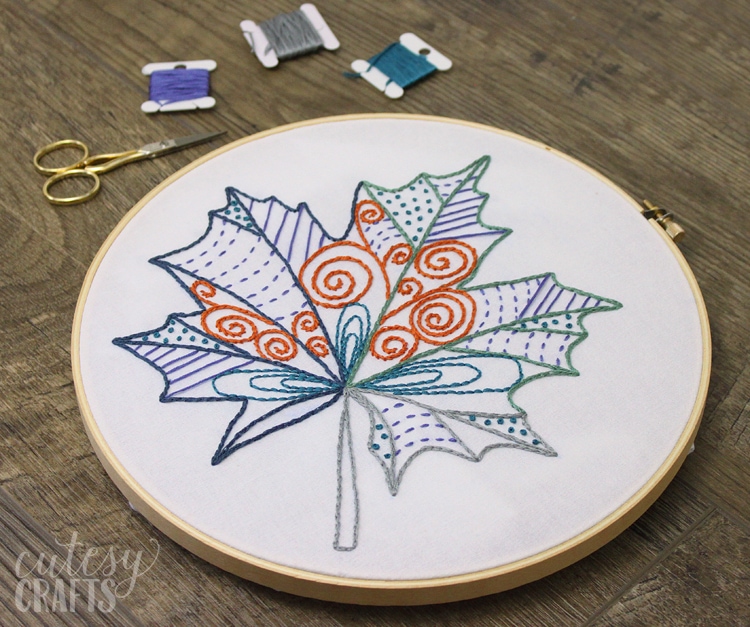 I'm not sure if I'm going to leave this one in the hoop or what. I toyed around with the idea of putting it on the front of a pillow. What do you think?
If you like embroidery, be sure to check out all of my other hand embroidery designs.
Get the free pattern!
To download the free pattern, enter your information in the form below or click here to subscribe to my newsletter. It's free, and I'll keep your email address safe. You can also unsubscribe at any time.