If you've been here around the holidays, then you'll know I have a small obsession with making Christmas ornaments. Felt has to be one of my favorite crafting mediums, so I made this pretty felt poinsettia Christmas ornament. This one is pretty easy, and doesn't require any sewing, unless you want to put a little stitching on the button. It's completely made up of felt circles. Cool, right? Also make sure to take a look at all of my other homemade Christmas ornament tutorials!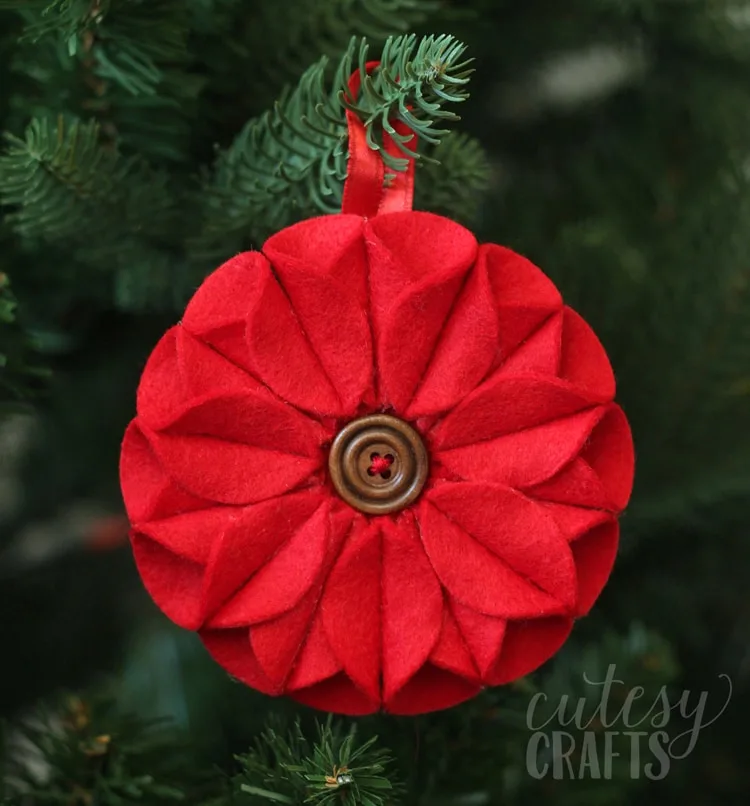 Any time I post a felt project, I like to recommend using a wool or wool blend. It's much better quality than acrylic and will make your project look much better. I prefer a wool/rayon blend.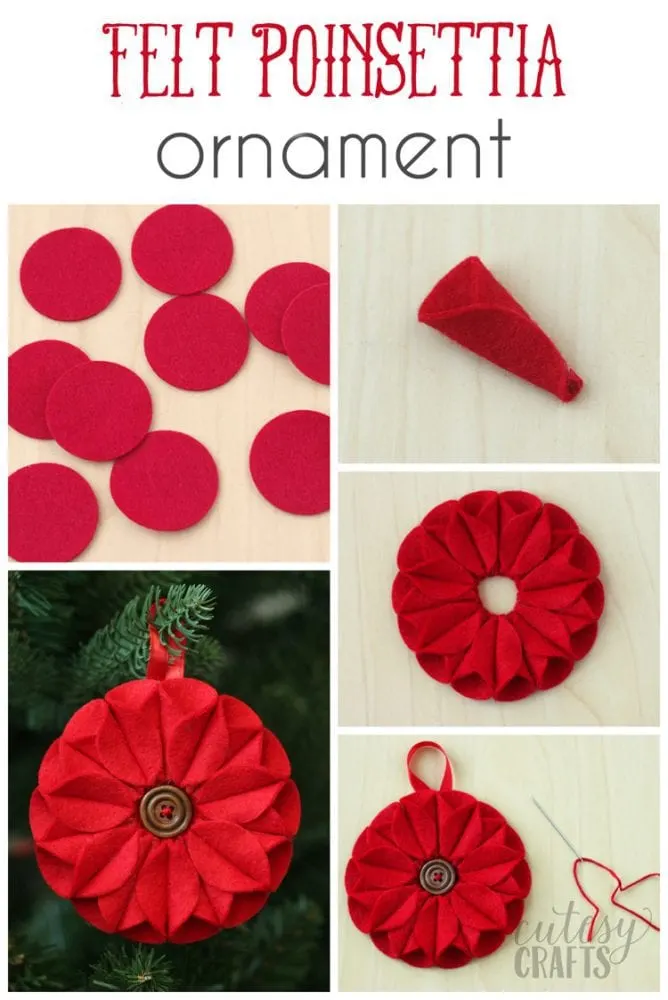 Supplies needed:
red felt cut into 14 1-1/2″circles and 1 1″ circle (you can use the template here)
hot glue gun and glue sticks
3/4″ or larger button
ribbon for hanging
embroidery floss or thread (optional)
First roll a small circle of felt into a cone and secure with hot glue. Be VERY sparing with the glue so it doesn't make a mess. I didn't even squeeze the trigger of my glue gun, and just used the small amount that was dripping out of the front.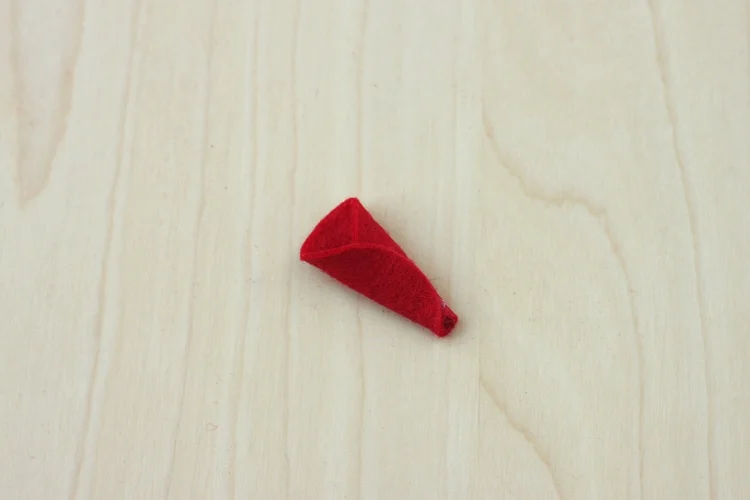 Do the same thing with the rest of the circles. Make sure to alternate gluing left over right and right over left to make a pattern like the photo below.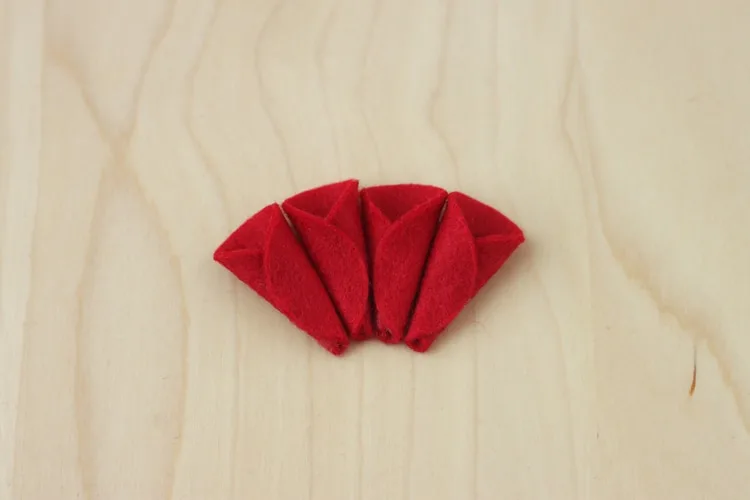 Glue the felt cones into seven pairs to form the petals of the poinsettia.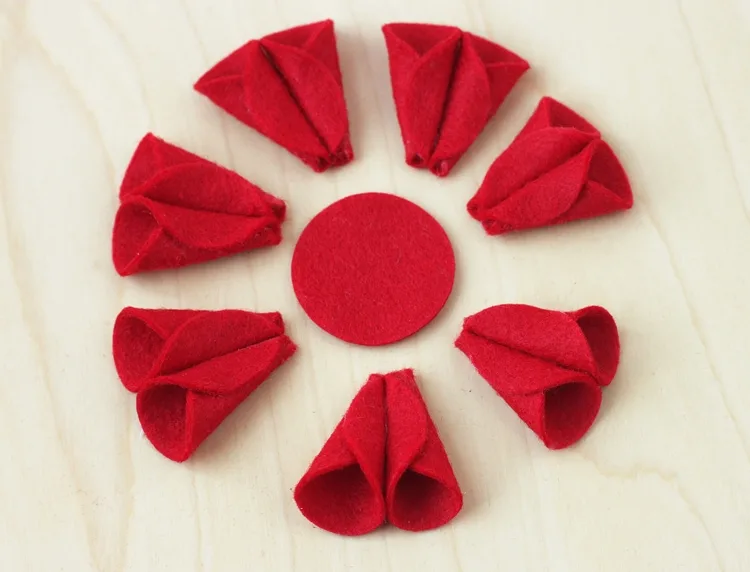 Glue everything together to make a big ring.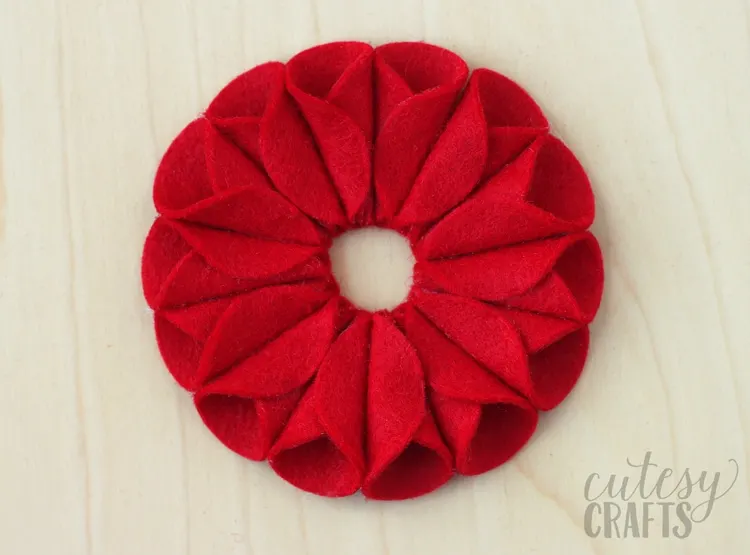 Now, you'll need to grab your larger circle of felt, your button, your thread, and your ribbon.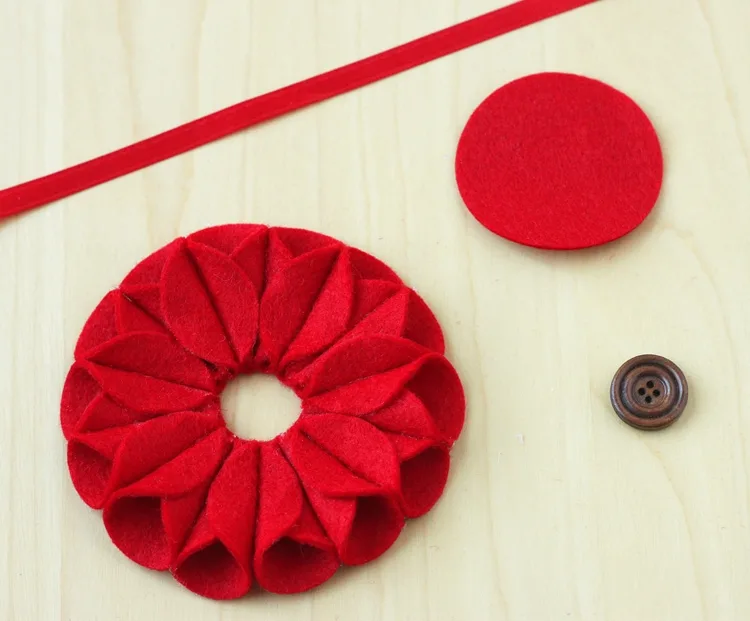 Turn the ornament over and glue the large circle on the back. Sandwich the ribbon in between the flower and the circle for hanging.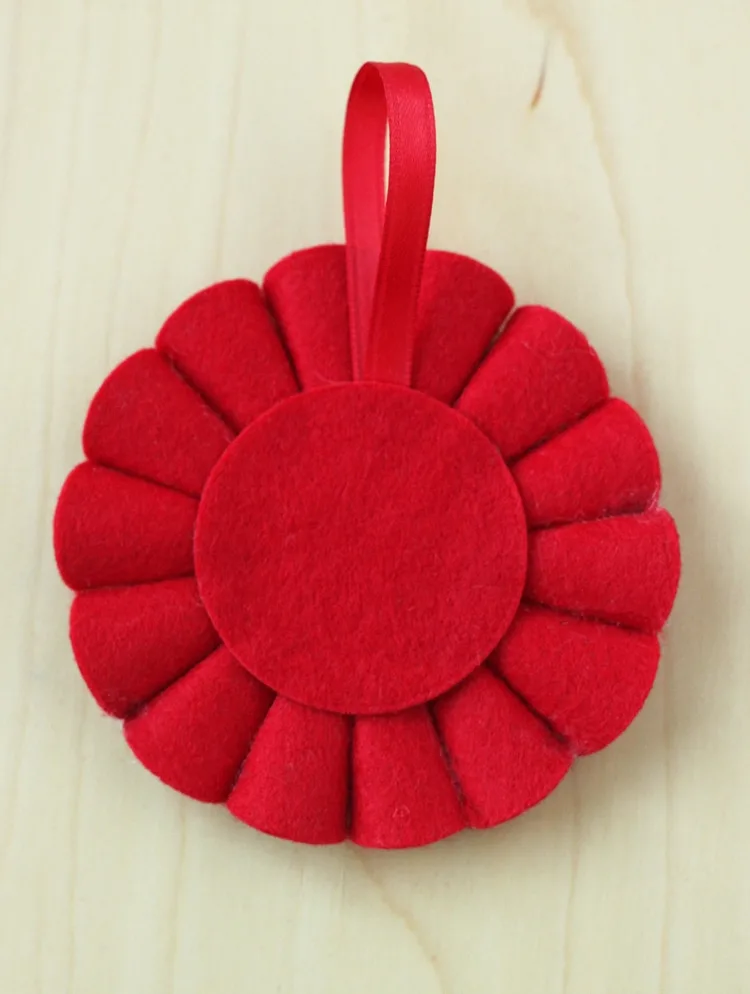 Sew a button in the middle of the flower with a piece of embroidery floss or thread. I really like how this wooden button looks with the ornament, but a sparkly one might look nice too. If you don't want to sew, you can also just glue the button on. I like the look of the thread on the button though.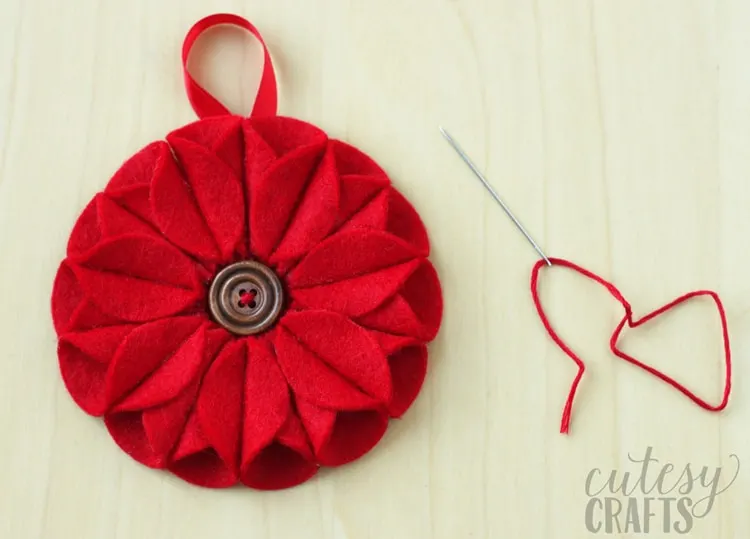 Now you've got a lovely felt poinsettia Christmas ornament to hang on your tree!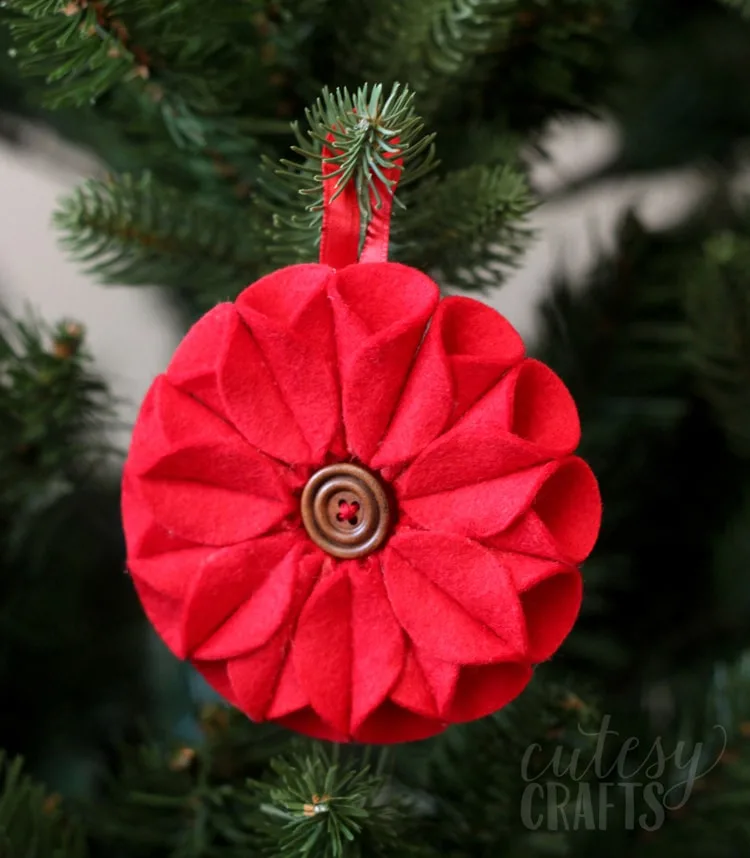 If you liked this, make sure to check out these other free felt Christmas ornament patterns!