If you are a just starting out with embroidery, I always suggest just tying a knot in the end of your thread. So if you are new, just ignore this post, and tie a knot. That's what I do about 90% of the time anyway. There are some circumstances, however, that you might want to secure and start embroidery without knots. Usually this only applies if you are making something where the back of your work will show. Take a look at my post on how to tie knots in the end of embroidery floss with a quilter's knot.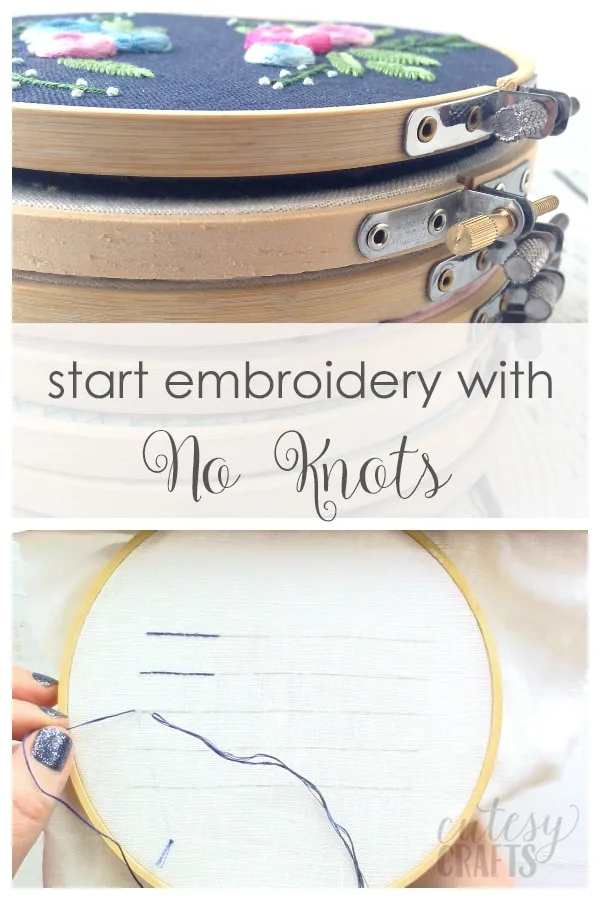 In this video, I'll teach you four different methods to start embroidery without knots. I don't know the official names for all of these methods, but we'll call them, catch the thread in the back, double thread loop, away waste knot, and anchor stitches. (If you are using an ad blocker, you may need to turn it off to see the video.)
Most of these methods work best when you are stitching on a line. There needs to be plenty of stitches in the back to weave your threads under, so they likely won't work for something like the woven wheel stitch. Take a look at my how to embroider for beginners post for more embroidery tips.