With the New Year, I decided I wanted a new project to work on that would help me document it. I found some watercolor phenology wheels that I fell in love with, and knew I wanted to try it with embroidery. Phenology is the study of nature and how it is affected by the seasons and climate. So for a phenology wheel, you observe nature every month and draw (or in this case embroider) something that you observed each month. There's a little "pie" slice for each month and the seasons and months are marked around the outside. At the end of the year, you have a beautiful work of art!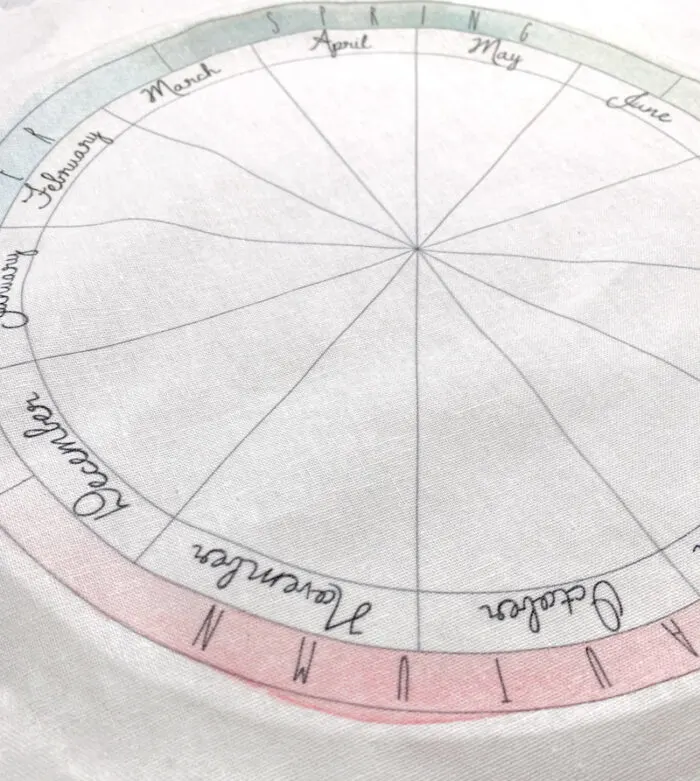 Buy the Fabric
I designed some phenology wheel fabric to make it easier to chart out my embroidery. I actually watercolored the ring and had that printed on the fabric as well. Isn't it pretty? The "slices" are small, but I didn't want to have to use bigger than a 10 inch hoop. Since I'd love to have you join me, I ordered a bunch of fabric and am selling in in my shop here. If you aren't in the US, you can buy it from Etsy here.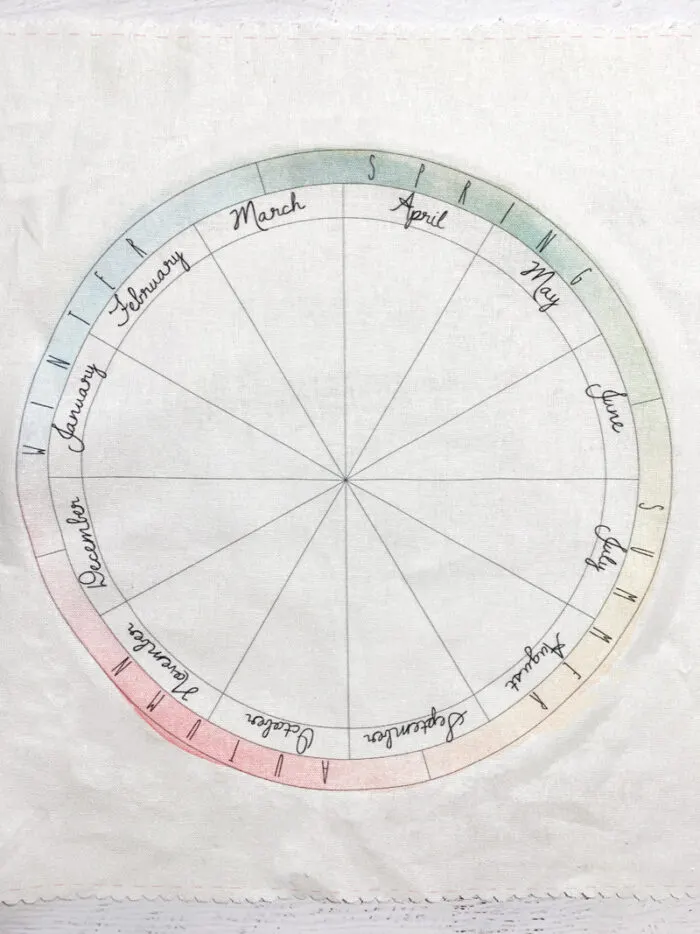 Join the Stitch-A-Long!
For this year, 2021, I'm planning to do a stitch-a-long of sorts. I'll be putting links to the patterns I design on this post each month, so keep checking back. I'll also be posting on Instagram, sending an email newsletter, and filming a short YouTube video each month. So if you aren't following along with one of those, go sign up. I'd love to see your work for the stitch-a-long too, so post your own photos on Instagram using #cutesycraftsSAL. That way we can get inspiration from others and share what we are working on.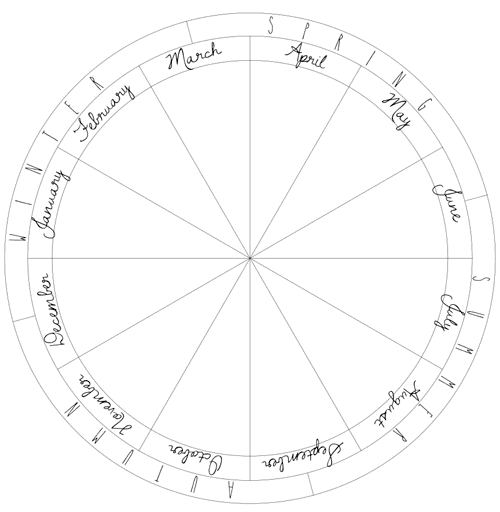 Download the free pattern!
And because I want you all to be able to participate, even if you don't buy my fabric, I've got a PDF of the phenology wheel that you can download free by clicking here. It will print out on two pages that you'll have to cut and tape together. You can just transfer it with an ultra fine sharpie or something on the fabric of your choice. Check out my post on how to transfer embroidery patterns for help on how to do that. I'll likely be using my FriXion pen and light table.
See my progress!
January – Dwarf Strawberry Tree
And now that I'm done, here's a little updated photo of the finished project. Loved stitching this!