I did it! After a whole year of hiking, drawing, and stitching, I'm finally done with my embroidered phenology wheel! This month, there was no question what my subject matter would be. When I hiked, there were big bushes all over the place, covered in clusters of little red berries. I got home and discovered they are called "California holly" or sometimes "Christmas berry." Perfect for December!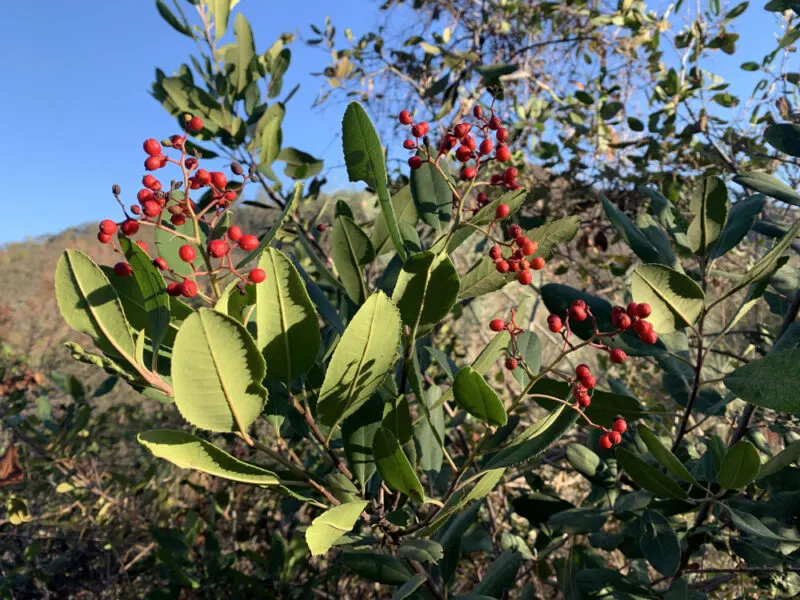 Here's my interpretation of it. It looks very similar to Manzanita that I did in September, but I think the berries were a little smaller, so I used French knots. There were a lot more berries clustered together on this plant too. After finding them on my hike for this project, I realized a lot of people use them in their landscaping in the area as well. So fun to be able to identify new plants.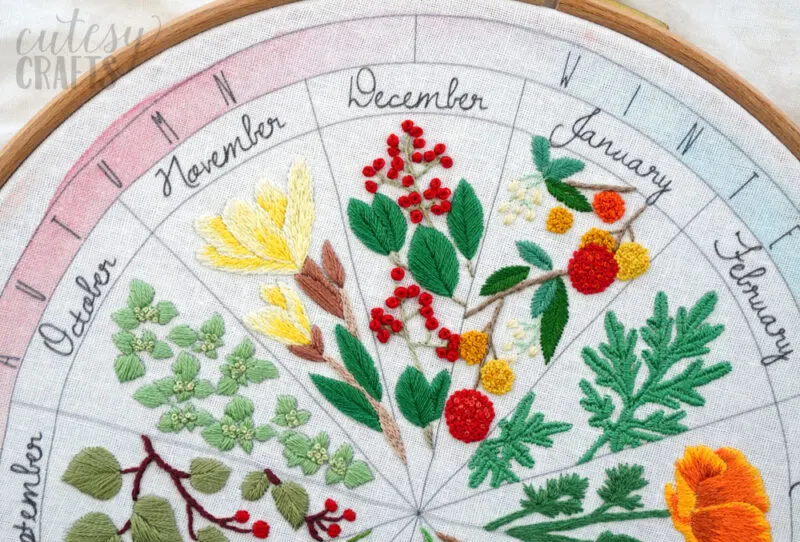 I wanted the berries to stand out, so I used all 6 strands of floss for them. It worked out pretty well, and a lot easier than using a satin stitch for all of them.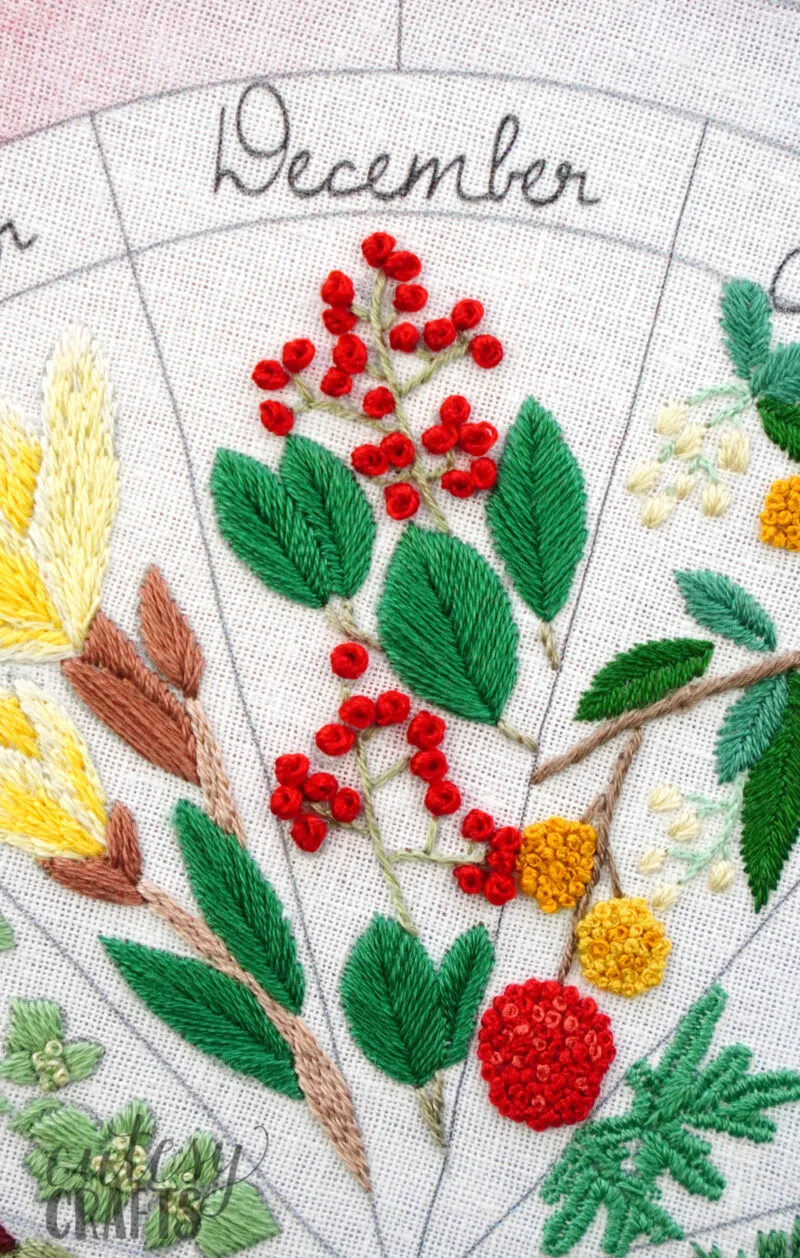 The leaves are a normal fishbone stitch to create that nice line down the middle. And, of course, some stem stitch for the stems.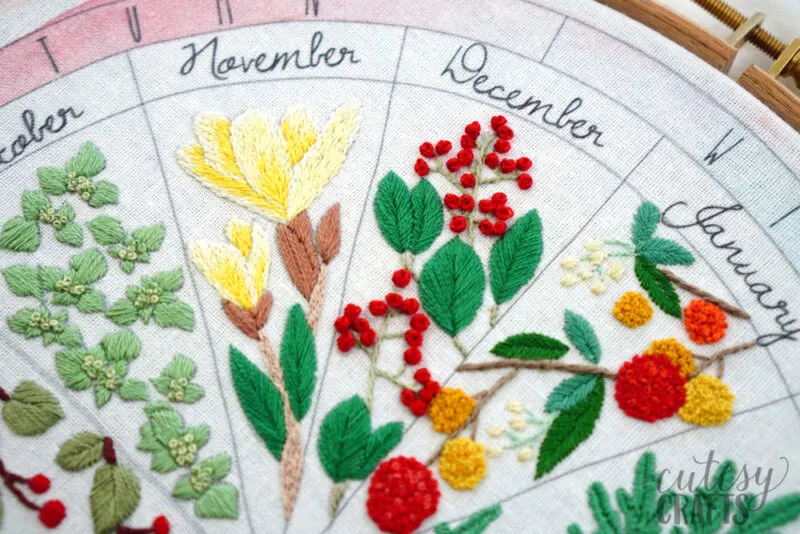 And here's my finished phenology wheel! I'm so happy that it's finally done!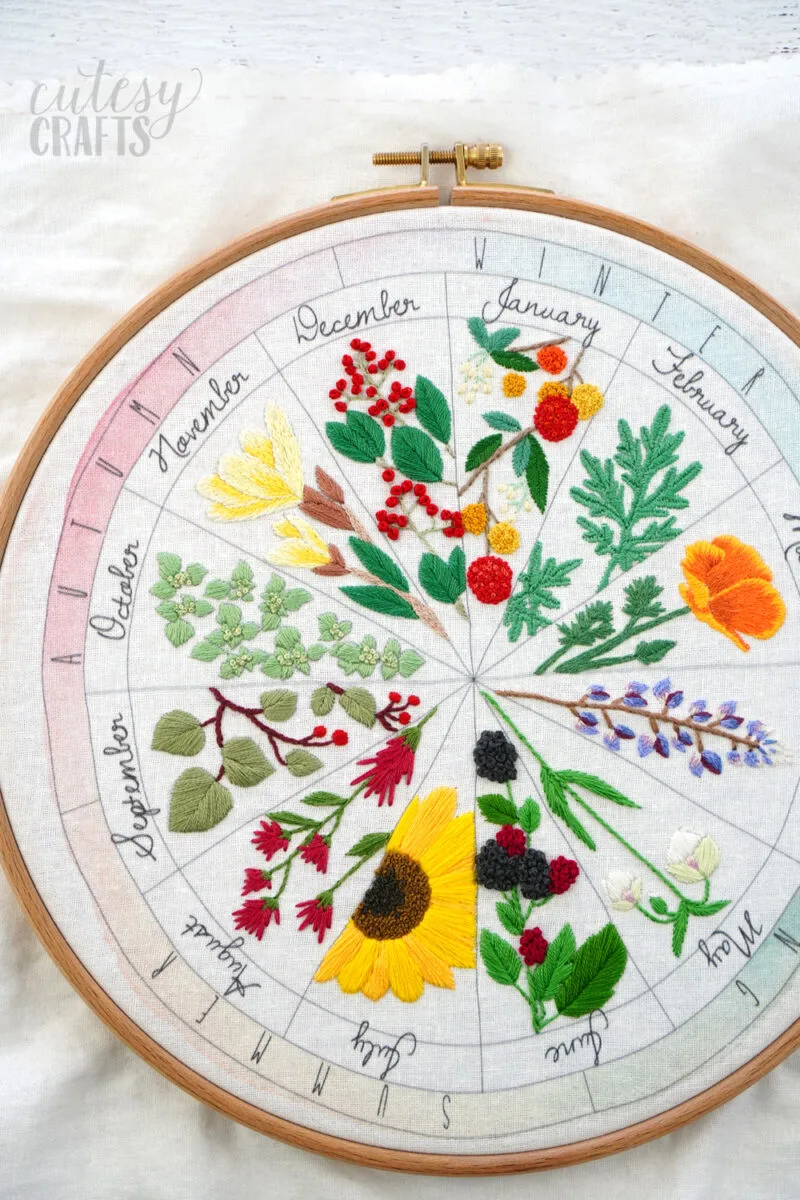 I spent so much time hiking this year and learning to notice and appreciate all of the different native plants in my area. I'm so glad that I did this project, and I hope you enjoyed watching my progress!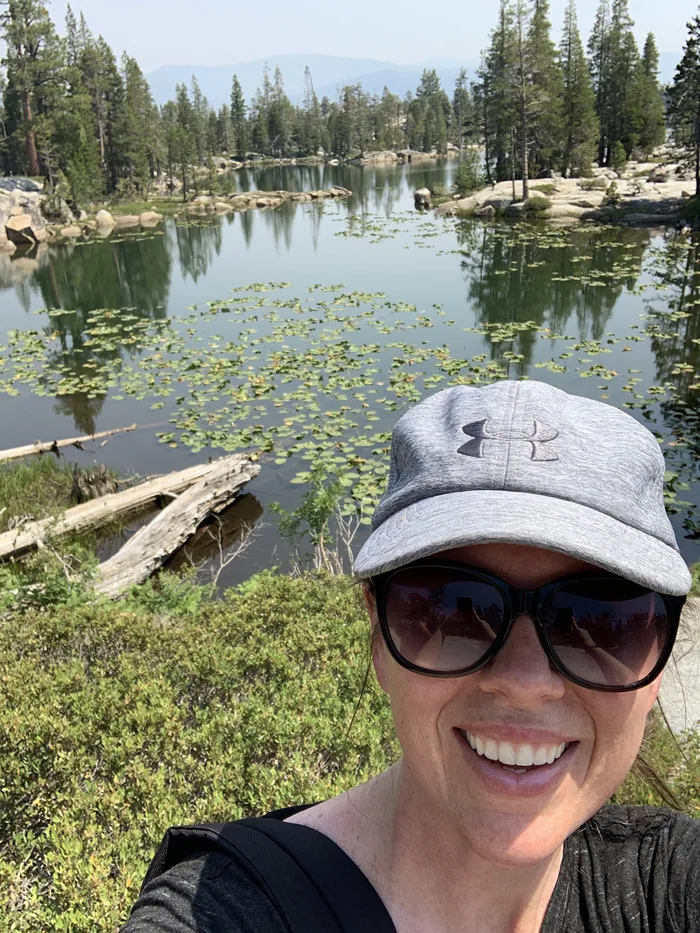 If you'd like to make one, you can purchase the fabric here. To see my original post that explains this project, go here. Make sure to post your photos to Instagram using #cutesycraftsSAL so we can all see your work!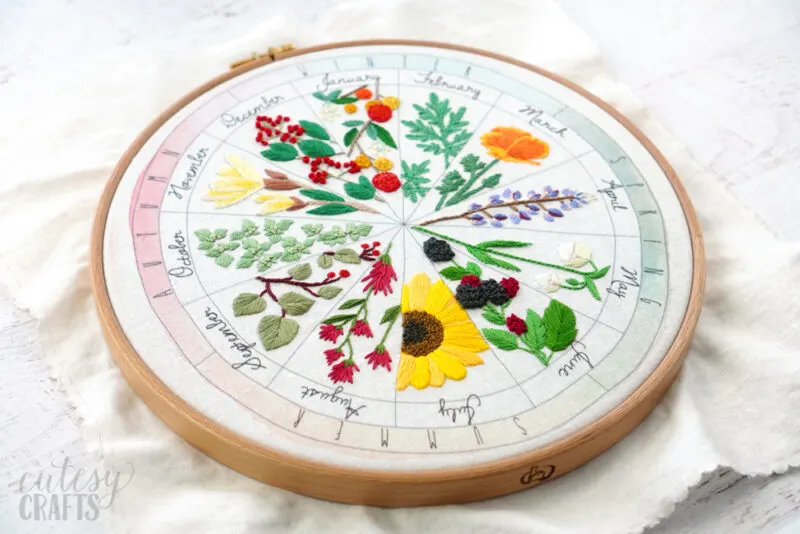 Get the free pattern!
If you'd like to add this evening primrose embroidery to your wheel, here's a link to the free patterns that I created.