One of my favorite things about spring in California are the California poppies! Even before I started this phenology wheel project, I knew that I'd be doing a poppy embroidery at some point.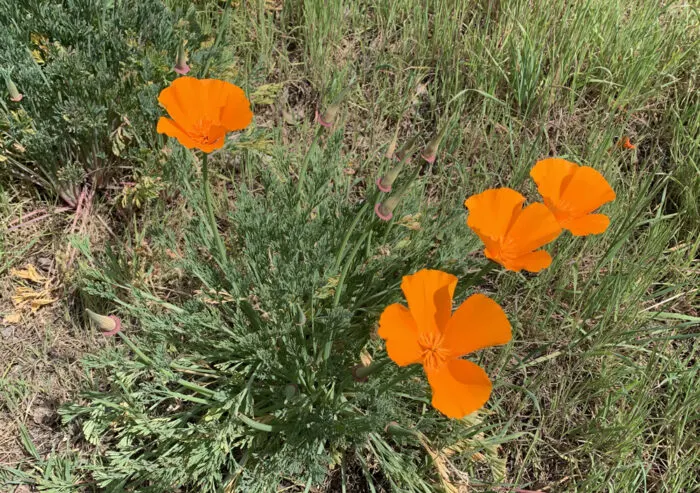 When I was a kid, I thought for sure I'd get hunted down and arrested if I ever picked a California poppy. It's our state flower, so supposedly it's illegal to pick them. I don't know if that's true, but I've still never picked one to this day. Haha!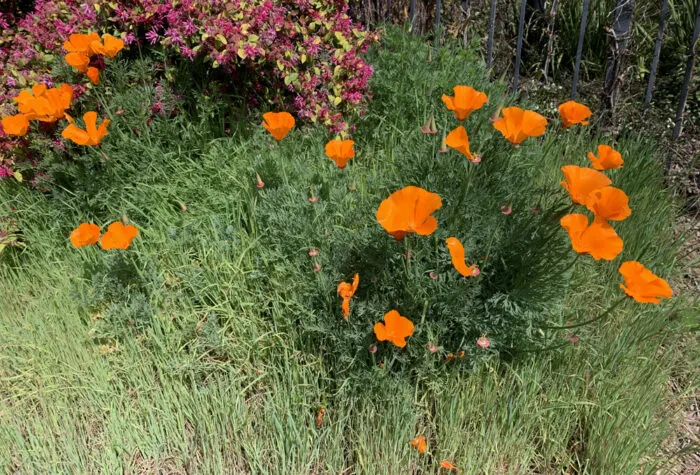 So here's my take on the California poppy for March.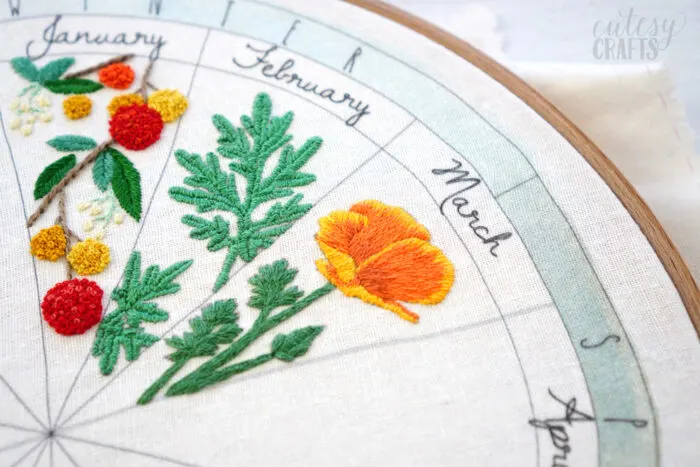 I used two strands and a long and short stitch for the flower. It's three different shades of orange, although the darkest one is a little hard to see in the photos.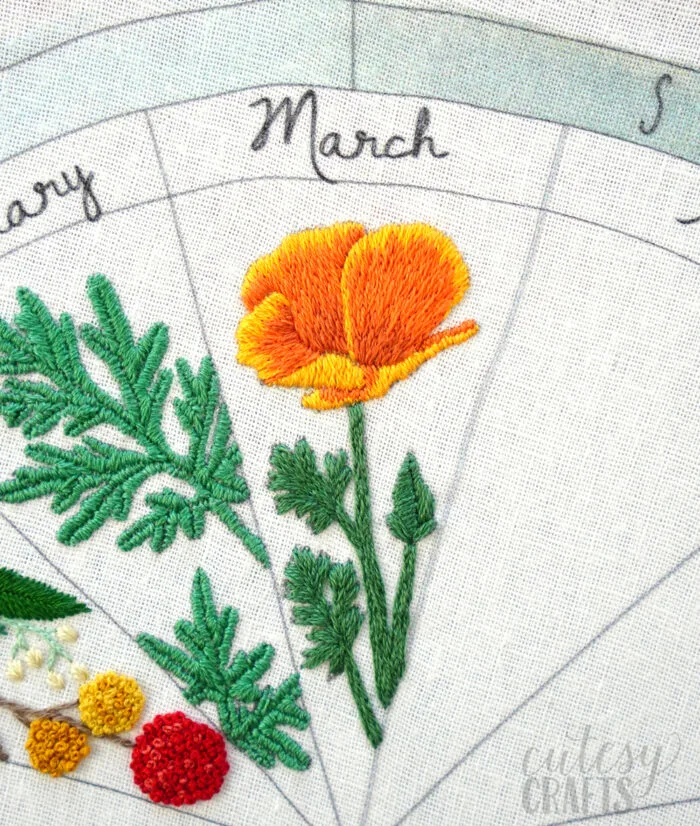 The stem and leaves are also long and short stitch. The leaves are a little more detailed in my drawing/pattern, but I decided while stitching that it was a little too much. You can simplify it as much as you want.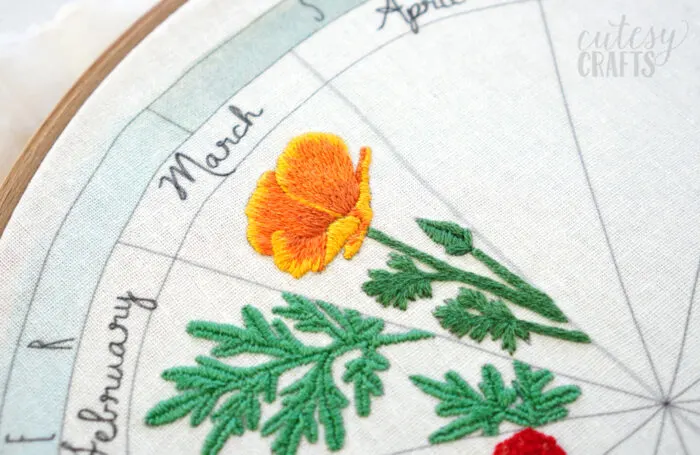 Download the free pattern!
And if you'd also like to add a poppy embroidery to your wheel, here's a link to the free patterns that I created.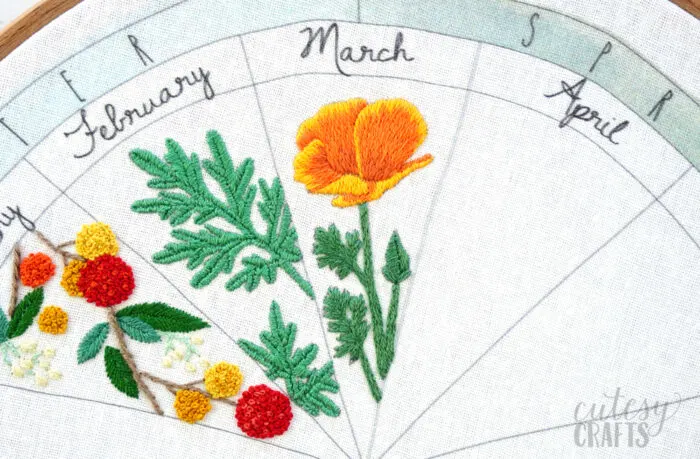 I still have more of the fabric, so if you'd like to participate, you can purchase it here. To see my original post that explains this project, go here. Make sure to post your photos to Instagram using #cutesycraftsSAL so we can all see your work!