I have been wanting to experiment a little more with embroidery on clothing, and I saw this adorable collared onesie that I just had to try something on. I made this embroidered onesie for my niece, and she looks sooo cute in it!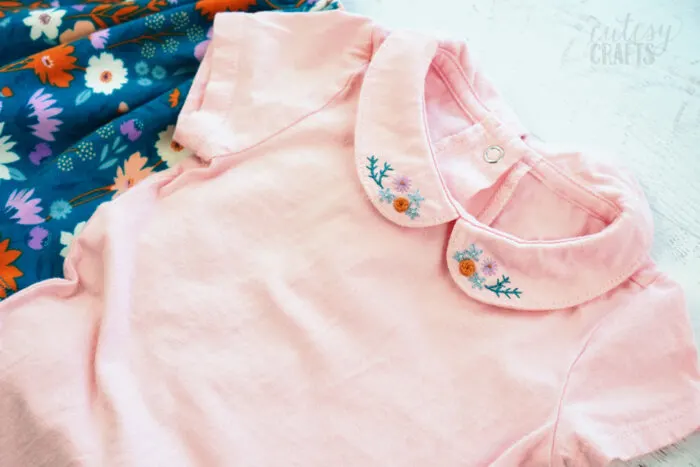 I also made a little matching skirt that I have a tutorial coming for. The colors I chose for the embroidery were so it could match the skirt. I had plans to make a headband too, but it never happened. Still cute without it though!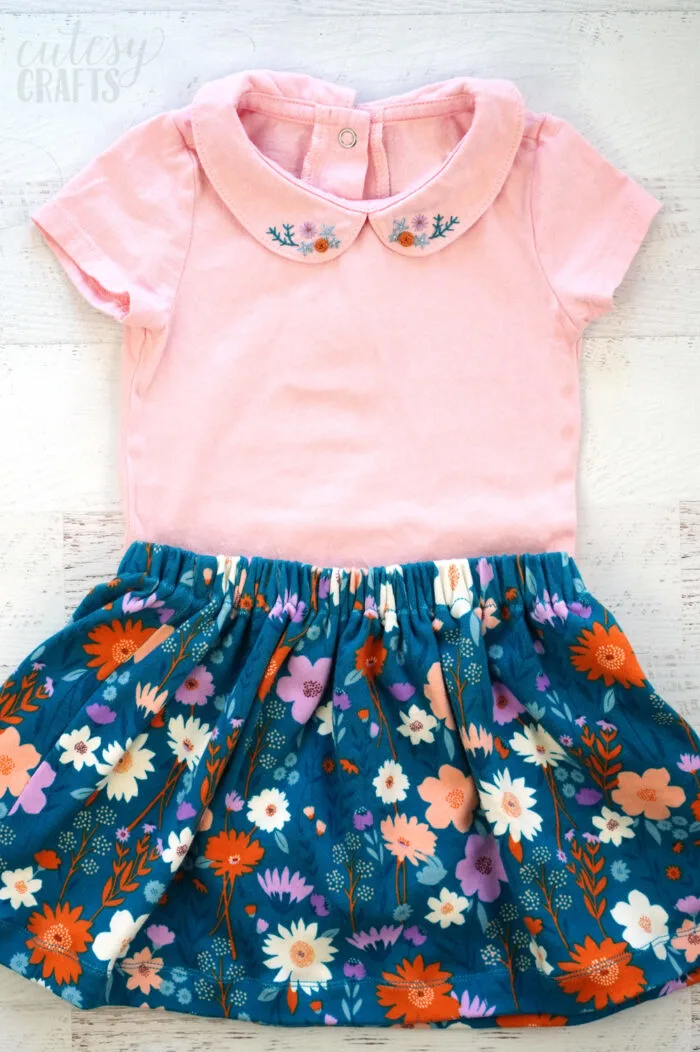 (This post may contain affiliate links, which means I may receive a commission, at no extra cost to you, if you click a link and purchase something that I have recommended. As an Amazon Associate I earn from qualifying purchases.)
To make this embroidered onesie, you'll need:
Free Pattern – Instructions to download are at the bottom of this post.
Embroidery Floss (colors listed on pattern)
Embroidery Needle
Iron-On Backing (Optional)
First step is to transfer your pattern to some Fabri-Solvy. There are several methods for transferring embroidery patterns, but I prefer this method for clothing. The Fabri-Solvy acts as a stabilizer and transfer method in one. To see more details about how to use Fabri-Solvy, go here. I use a FriXion Gel pen in case any of the ink runs.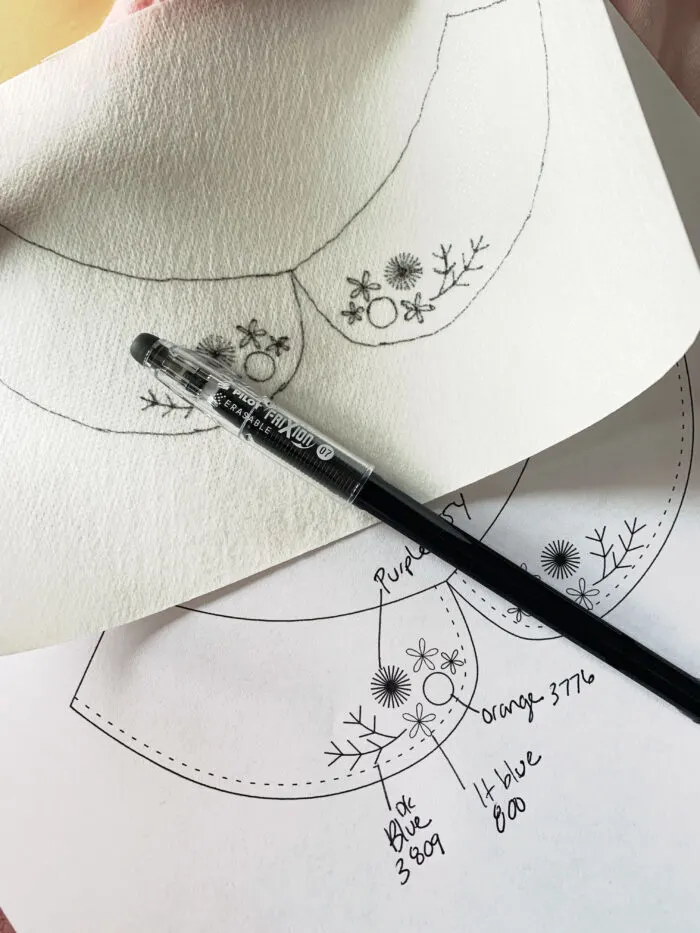 Next, cut out the collar pieces and stick them on the onesie. Embroider the design through the Fabri-Solvy and collar. I wasn't able to use a hoop for this, but the double thick collar plus the stabilizer made it pretty easy. try to keep the back of the embroidery as tidy as possible.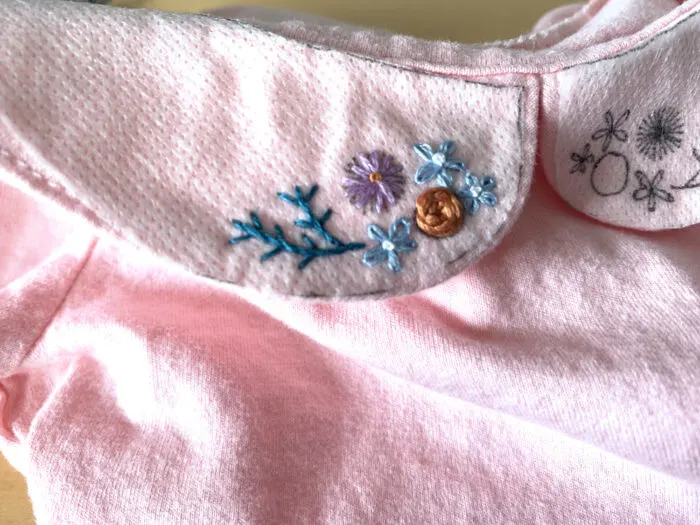 When you're done, rinse the Fabri-Solvy off by soaking it, and lay the it flat to dry.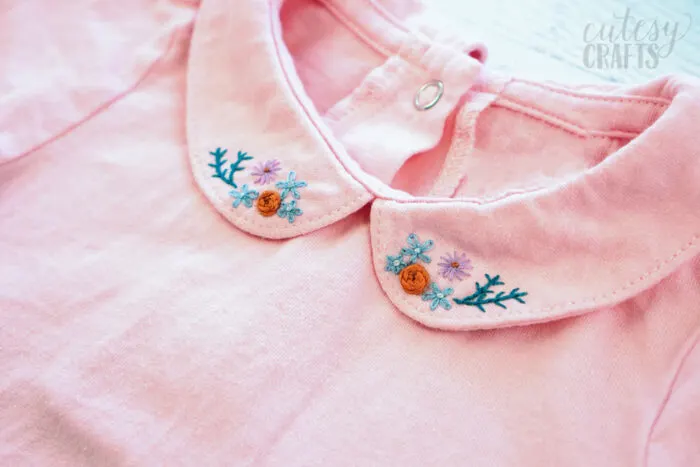 This step is optional, but I ironed Tender Touch onto the back of my stitches to keep them from showing. It ended up falling off, so I think the stitches were too close to the edge of the Tender Touch to stay on. I've had better success with this on other projects.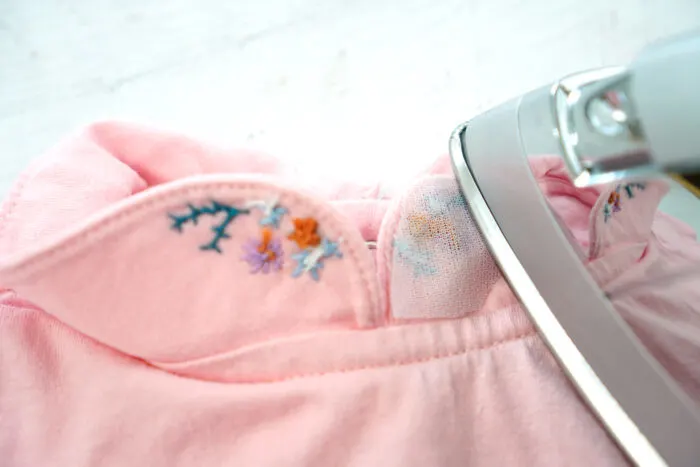 Isn't it cute?!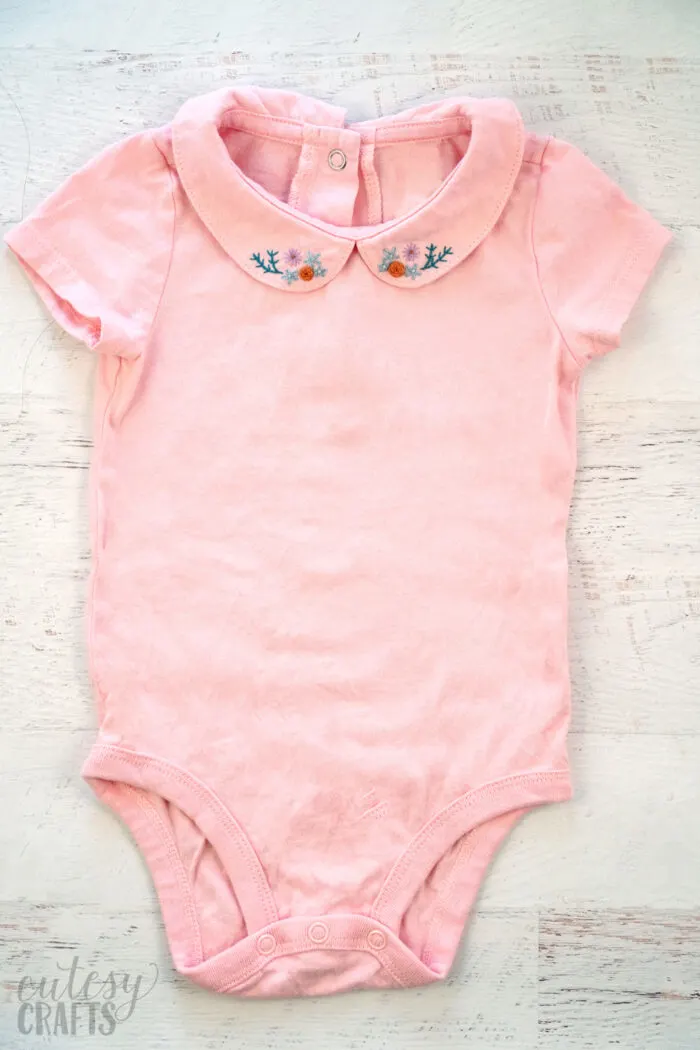 Don't you think a boy one would look adorable with some little duckies or deer on it? What other ideas do you have? I'm thinking I need to stock up on some for baby showers.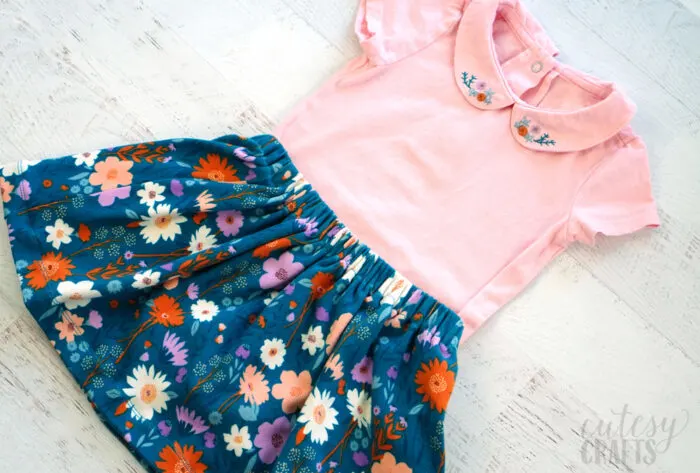 Make sure to check out all of my other baby crafts here, and take a look at my how to embroider for beginners series to see all of my embroidery content.
Get the free baby collar pattern!
To get the password, enter your information in the form below to sign up for my free email newsletter. You will get an email with the password. Already subscribed but forgot the password? No need to subscribe again! Every email newsletter I send has the password in it, so check the latest one.