If you've ever tried to embroider on dark fabric or stitch a very detailed design, you know how tricky it can be transferring embroidery patterns. Cue Fabri-Solvy! Fabri-Solvy is a semi-transparent fabric sticker that you can stitch through. When you're done stitching, you soak your fabric in water, and the Fabri-Solvy dissolves. It's the best! I don't like to use this in every circumstance. To see the other methods I use, check out my post on How to Transfer an Embroidery Pattern. Also make sure to take a look at my How to Embroider for Beginners page.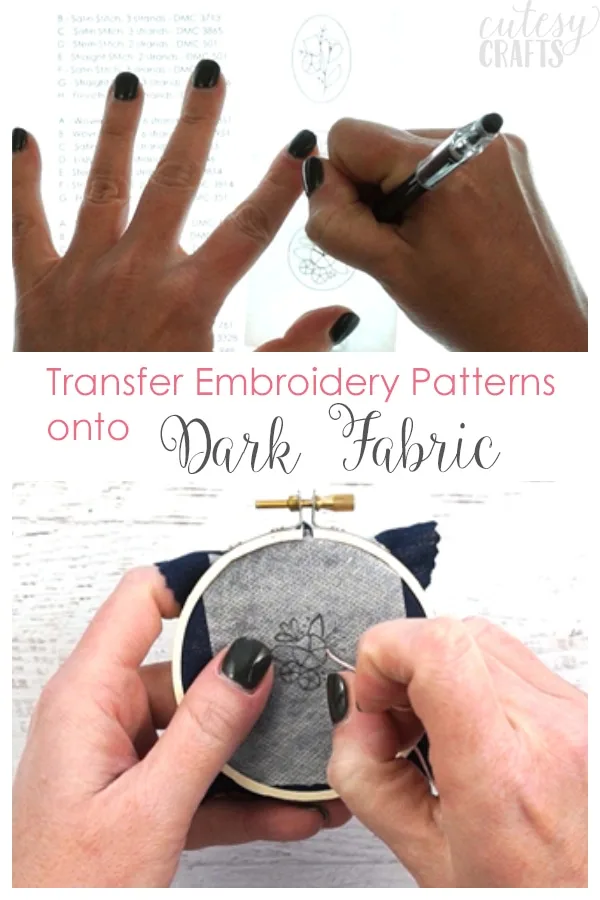 (This post may contain affiliate links, which means I may receive a commission, at no extra cost to you, if you click a link and purchase something that I have recommended. As an Amazon Associate I earn from qualifying purchases.)
Supplies used: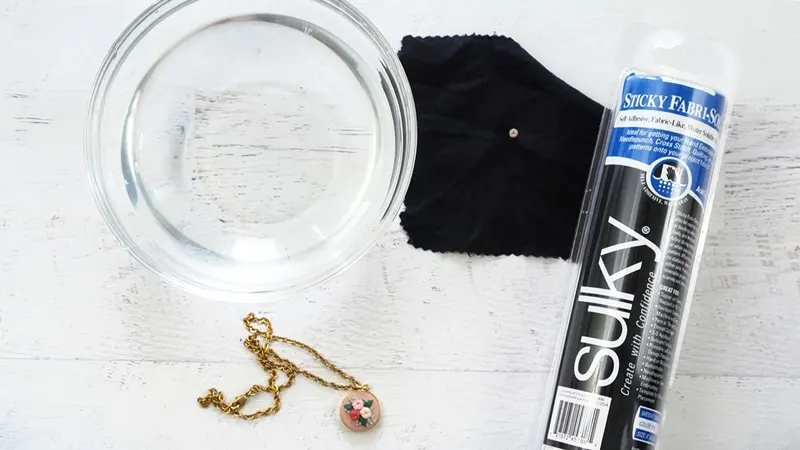 Watch the Video!
I recorded a whole video tutorial to show you how to use Fabri-Solvy that you can watch below. (If you are using an ad blocker, you may need to disable it to view the video.) If you'd rather see written instructions, then keep reading.
Transferring Embroidery Patterns to Dark Fabric with Fabri-Solvy

Step 1: Cut a piece of Fabri-Solvy slightly larger than your design. Use a light table or tape your design into a sunny window to trace the design on the SOFT side of the Fabri-Solvy. I like to use my FriXion pens just in case the ink runs. That way if there's an accident I can go over the ink with a blow dryer, and it will disappear. You can also print on Fabri-Solvy with a printer. If you try this, I recommend printing at 50% ink just in case.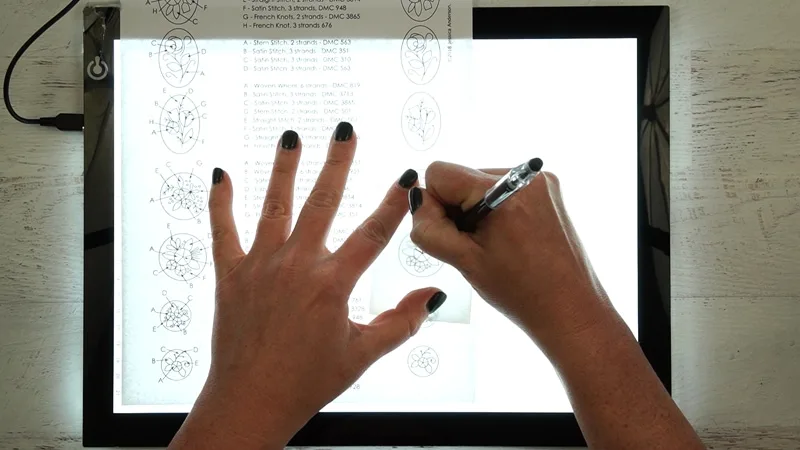 Step 2: Peel the paper backing off the Fabri-Solvy and stick it on your fabric.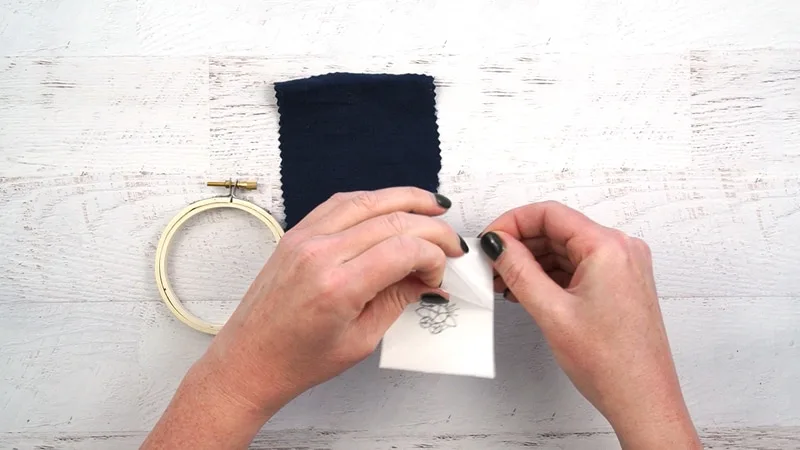 Step 3: Hoop up your design and stitch through the fabric and Fabri-Solvy, just like you normally would.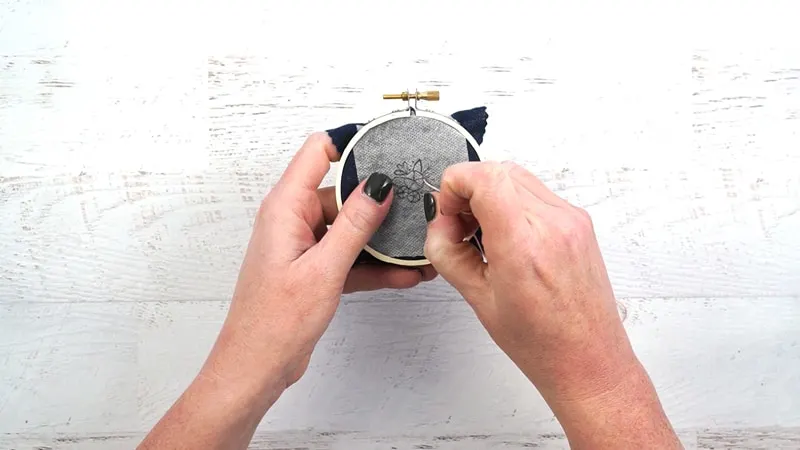 Step 4: Once you are done stitching your design, peel up the excess Fabri-Solvy and cut around your design. No need to get super close, you just want to take off some of the extra.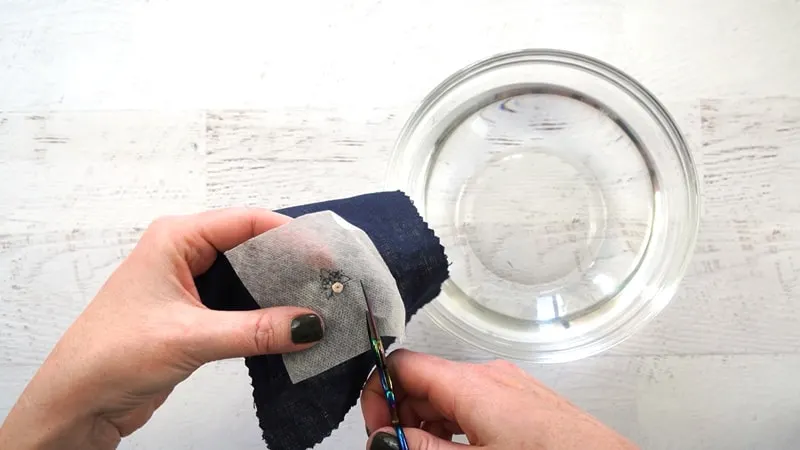 Step 5: Soak the fabric in warm water until the Fabri-Solvy dissolves completely. I like to do this at the sink in warm, running water. I'm also pretty impatient, so I rub my stitches a bit to move things along.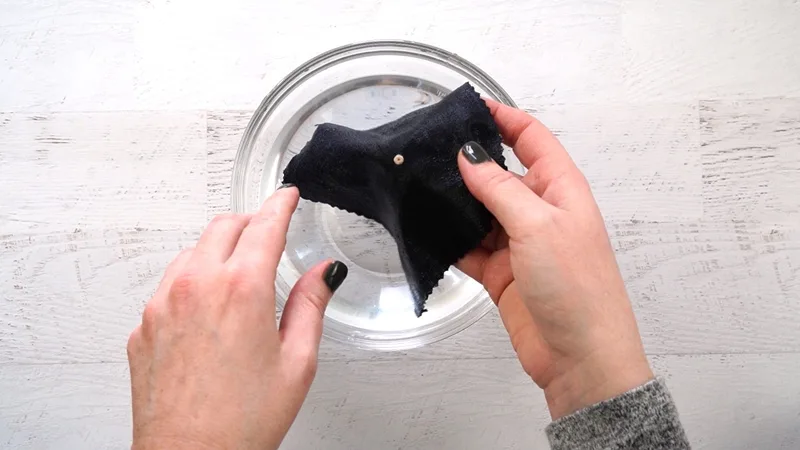 Step 6: Gently squeeze out some of the excess water, being mindful of your stitches. I like to take a needle and move some of my more dimensional stitches (like woven wheel flowers) back into place. They can get a bit distorted from the water. Lay the piece flat to dry.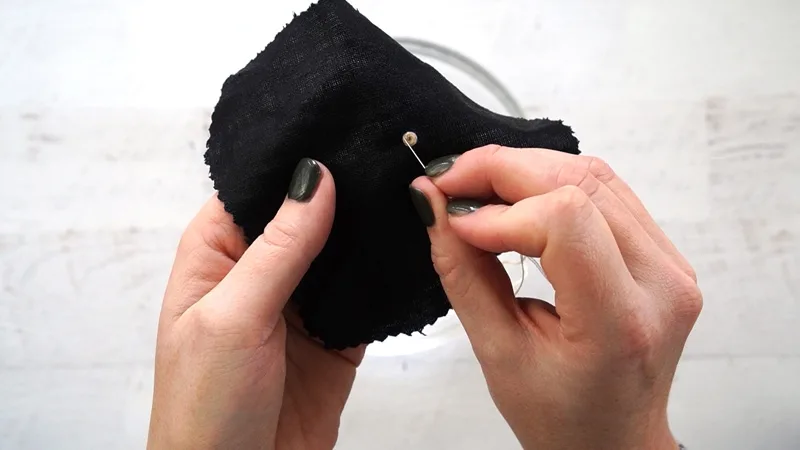 I use this method for all of my embroidery jewelry just because it's all SO small! This one was a double whammy with that dark fabric and such a small design. No way I would have been able to do this without Fabri-Solvy!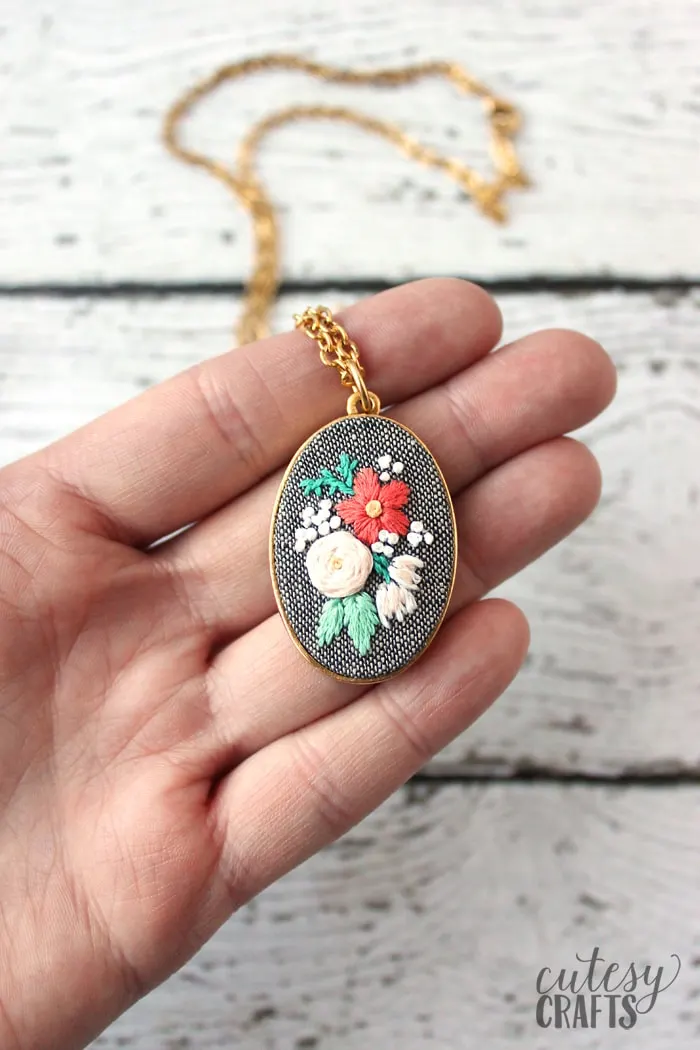 I hope this tutorial on transferring embroidery patterns onto dark fabric was helpful! Make sure to check out all of my free embroidery patterns and my embroidery stitches page to learn tons of stitches.