When I set out to make a pattern for this month's phenology wheel section, I wanted to stitch something native to my area. A quick google search showed me some wormwood plants that I really liked the leaves on. Then, while on a walk, I spotted what appeared to be wormwood! It was perfect! Unfortunately, what I snapped a picture of here was actually poppy leaves, which I just found out a day ago when one bloomed. OOPS!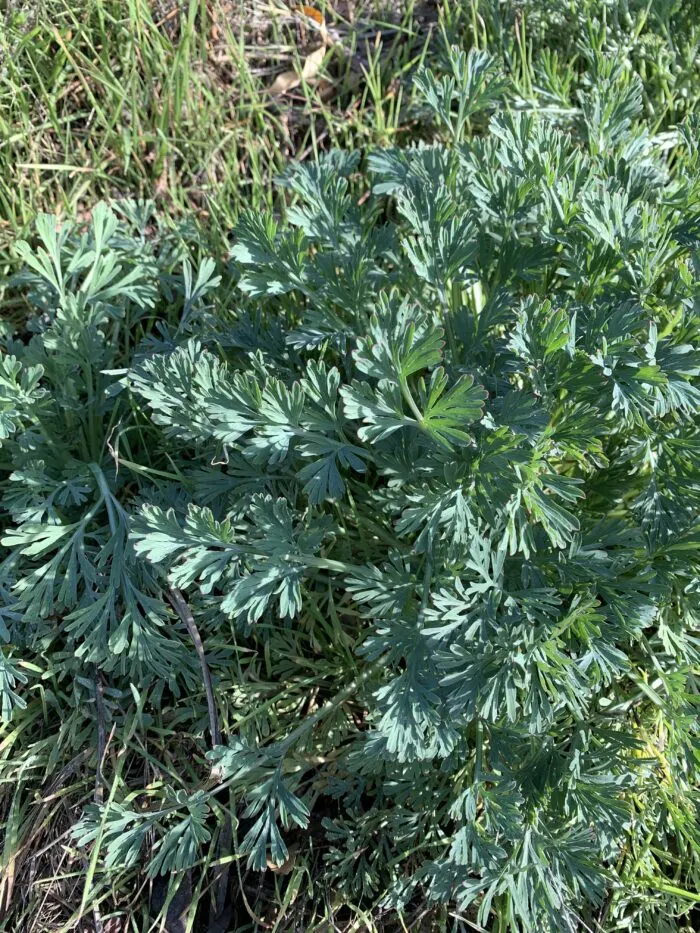 Anyway, my embroidery was actually based off a photo on the internet, so I'm just gonna go with it and pretend that I actually saw the wormwood that I found on the internet. I'm planning on stitching a poppy next month, so I don't want them to be the same.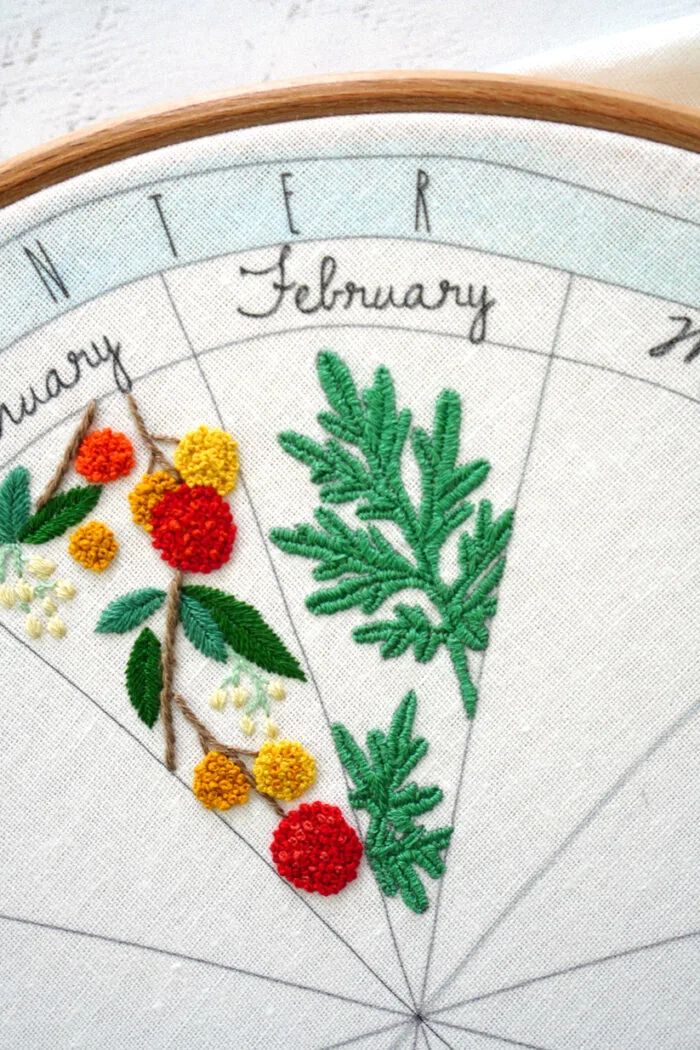 I just used a satin stitch and two strands of floss for the entire thing. Not the most exciting, but it still turned out pretty.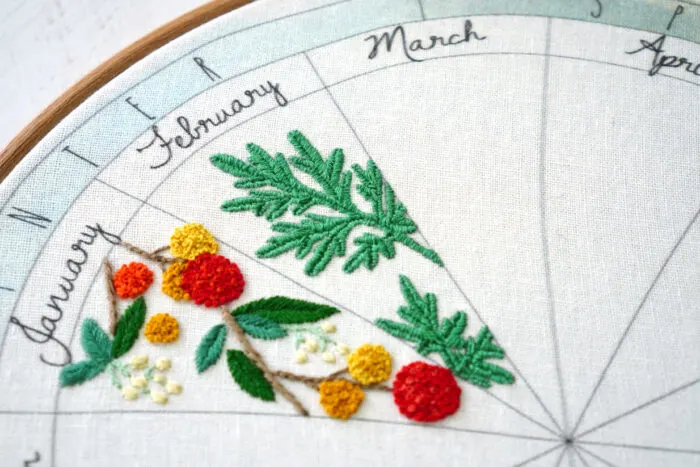 Download the free pattern!
And if you'd also like to stitch some Wormwood for your wheel, here's a link to the free pattern that I created.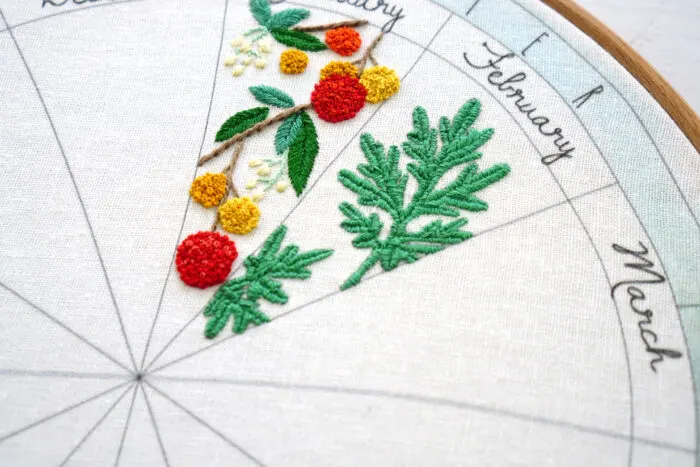 I still have more of the fabric, so if you'd like to participate, you can purchase it here. To see my original post that explains this project, go here. Make sure to post your photos to Instagram using #cutesycraftsSAL so we can all see your work!