There was no question what I needed to embroider on my phenology wheel for the month of April. The Lupines around here have been spectacular! In some areas, you can look out, and all you see is a sea of blueish-purple. It's SOOO beautiful, and I wish I had a better picture to show you.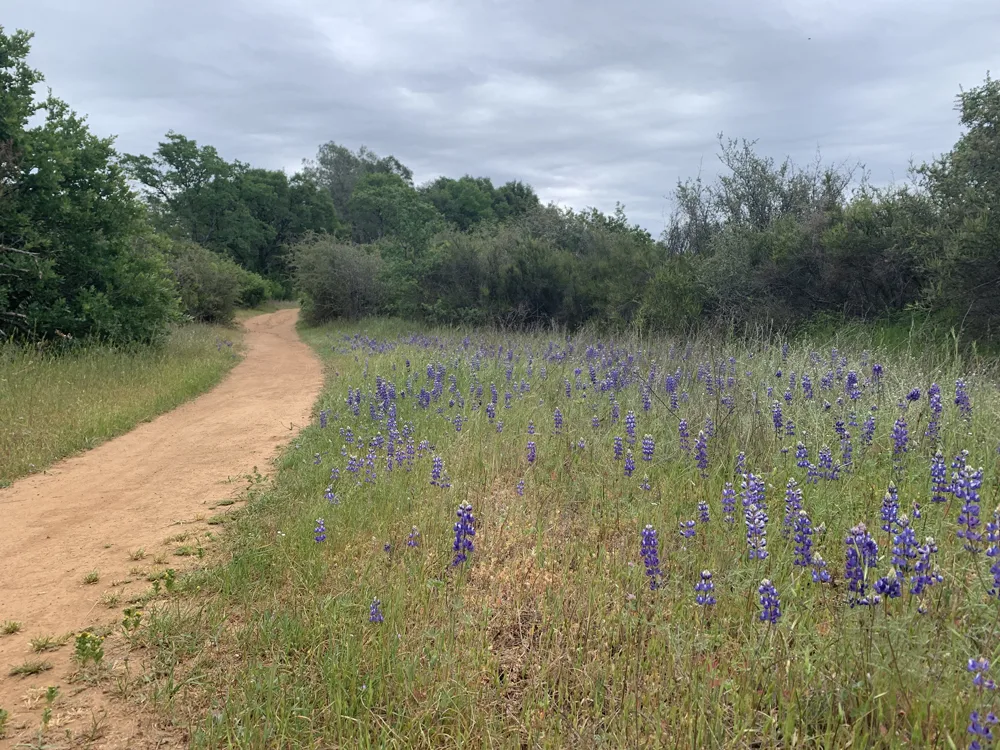 I based my embroidery off the more pinkish-purple ones because those were in my neighborhood, but you can make them darker as well.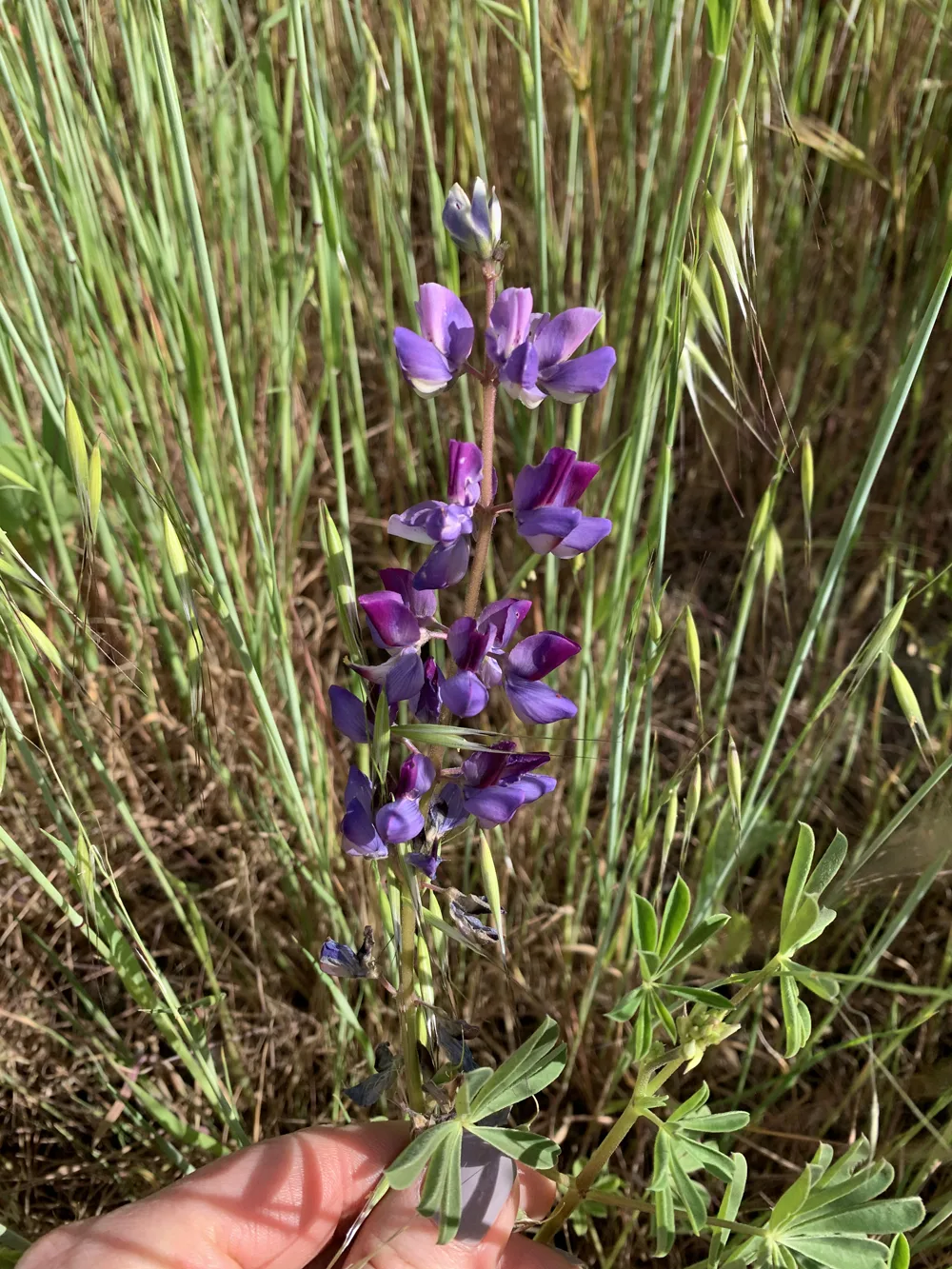 Here's what I came up with.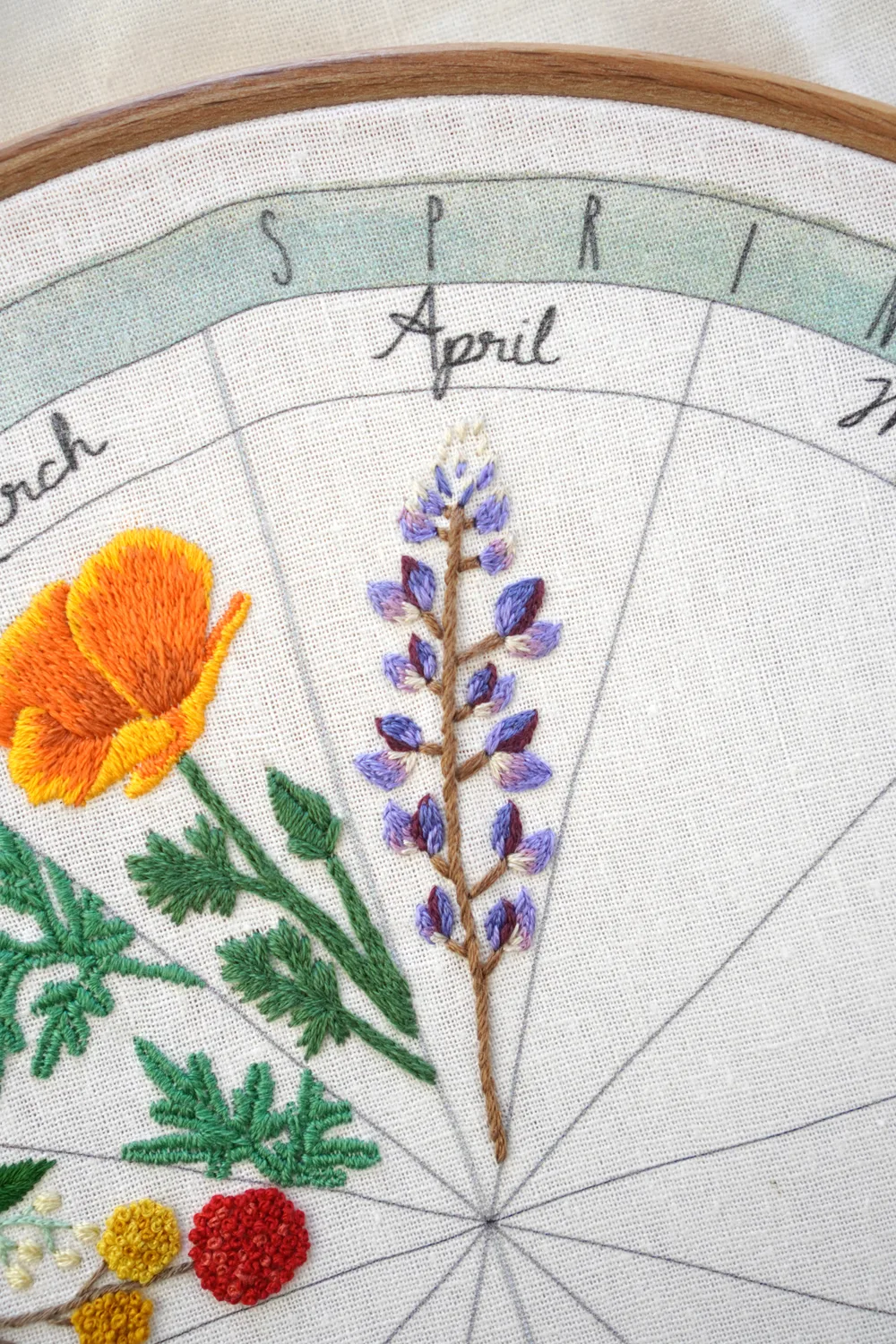 This one was fairly simple, with just a stem stitch for the stem, straight stitches for the smaller stems, and long and short stitch for the rest. The pattern doesn't say which color to use where, but hopefully you can figure it out from photos.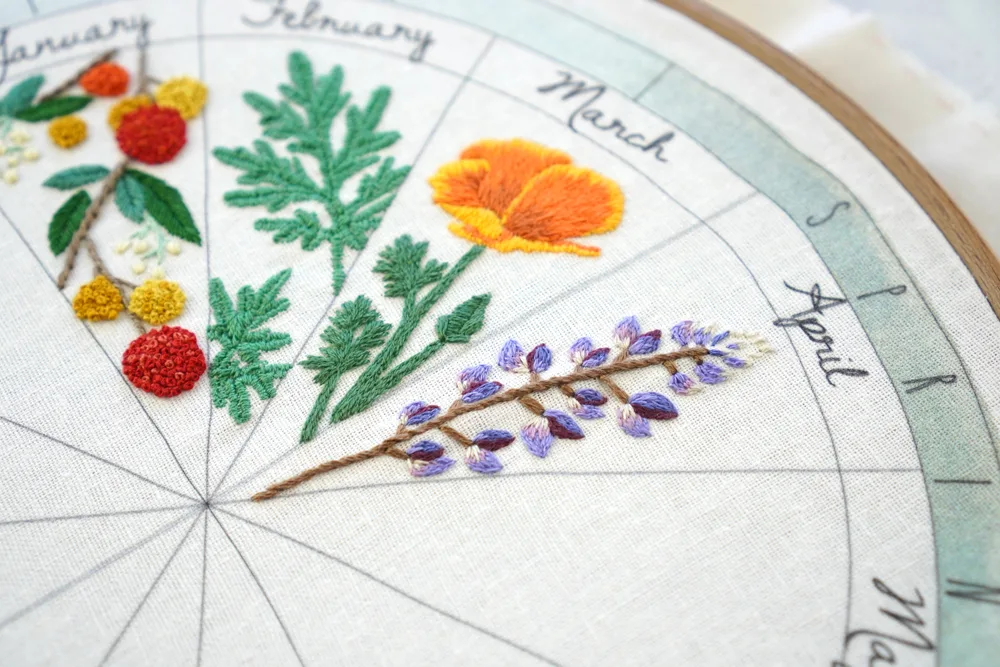 Download the free pattern!
And if you'd also like to add a lupine embroidery to your wheel, here's a link to the free patterns that I created.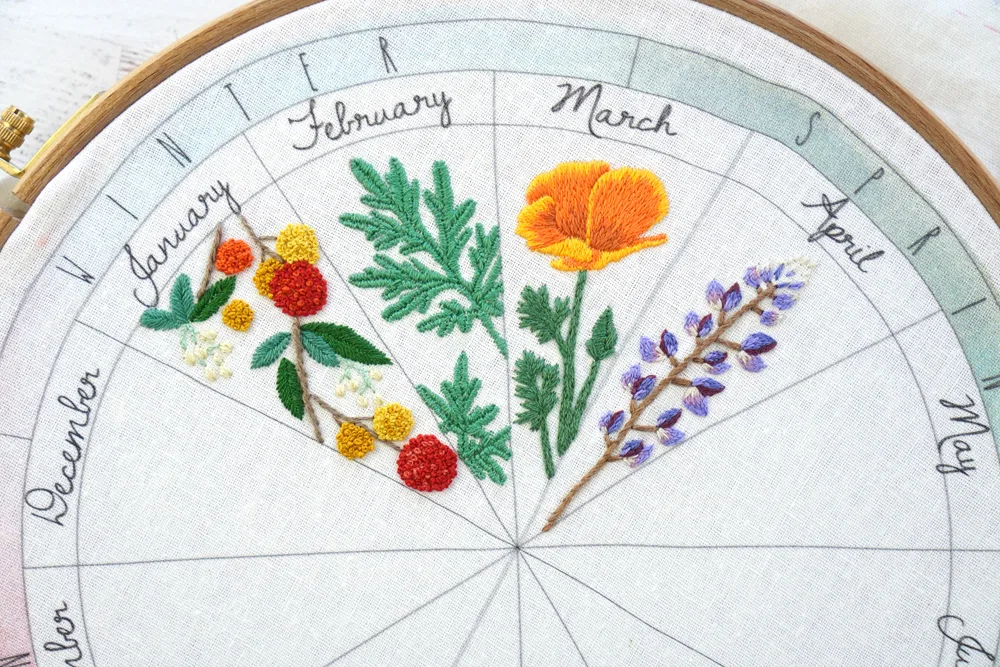 More fabric is on the way, so if you'd like to participate, you can purchase it here soon. To see my original post that explains this project, go here. Make sure to post your photos to Instagram using #cutesycraftsSAL so we can all see your work!