When I saw these cute houseplant designs in the Cricut store, I knew I needed to make something with them. Perfect time to learn how to use Cricut infusible ink pens to make coasters!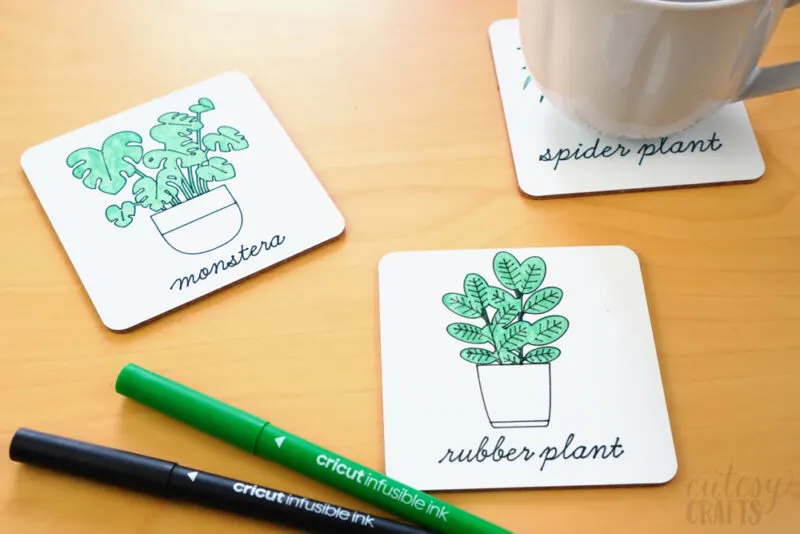 I've only got a few houseplants, but I admit that I'm a little obsessed with them. I have had a couple of them die, and it always makes me so sad. I've decided to stick with ones that are easier to take care of from now on. So far so good.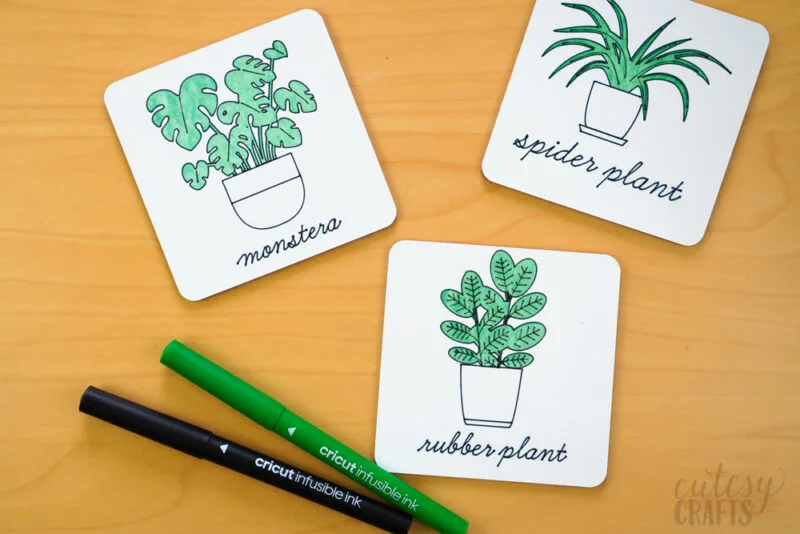 How to Use Cricut Infusible Ink Pens to Make Coasters
Supplies Needed:
Infusible Ink Pens (1.0 bright green marker and 0.4 black pen)
Lint-Free Cloth
Printer Paper
Cardstock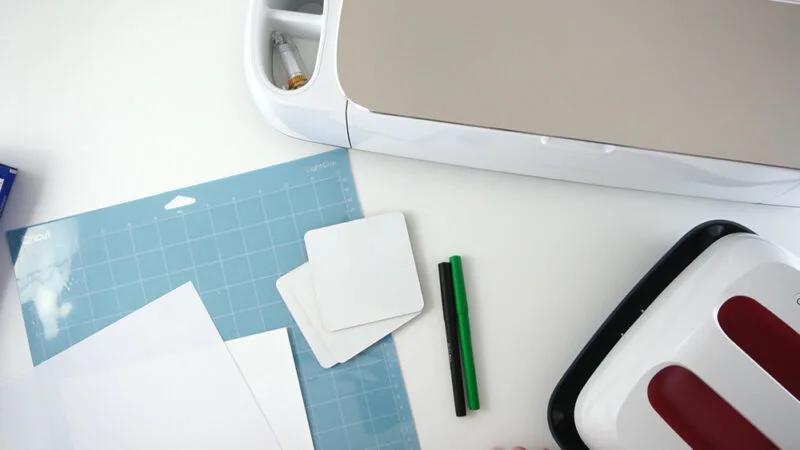 Watch the video!
I always find it easier to learn from a video, so I made one that you can watch below. (If you are using an ad blocker, you may need to disable it to see the video.)
Look up each of the plants by their names in the Cricut program. Click on one of the plants and change the operation to "Pen." Make a cut line square 3.75 x 3.75 inches for each coaster you want to make. Put the plant image on top of the square and attach them.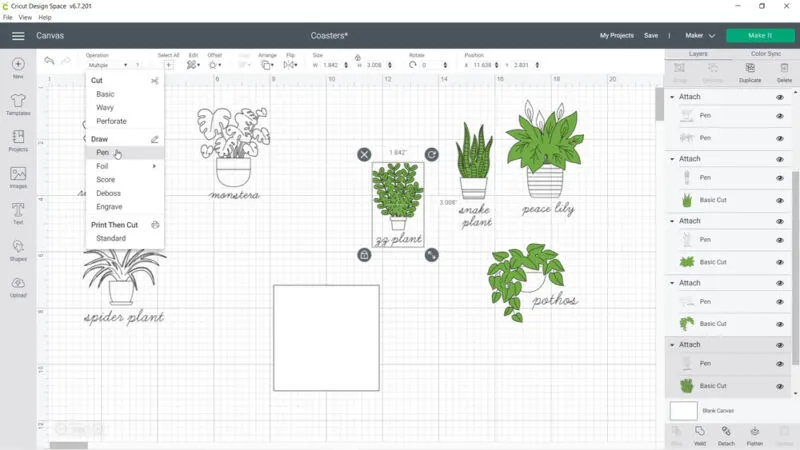 Load up your black pen into the pen holder slot and your regular blade. Place a piece of printer paper on your light grip mat and load it into the machine. Make sure to mirror your images and send it to cut.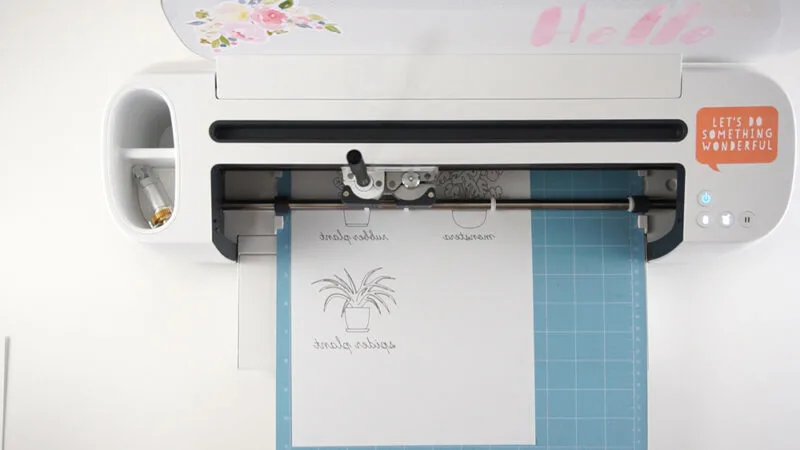 The machine can't color in large areas, so time to do some hand coloring with the marker.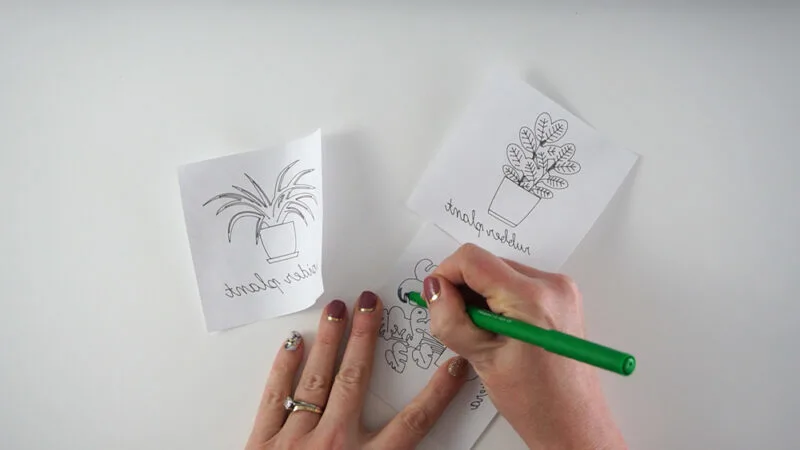 Use a lint-free cloth to wipe a coaster.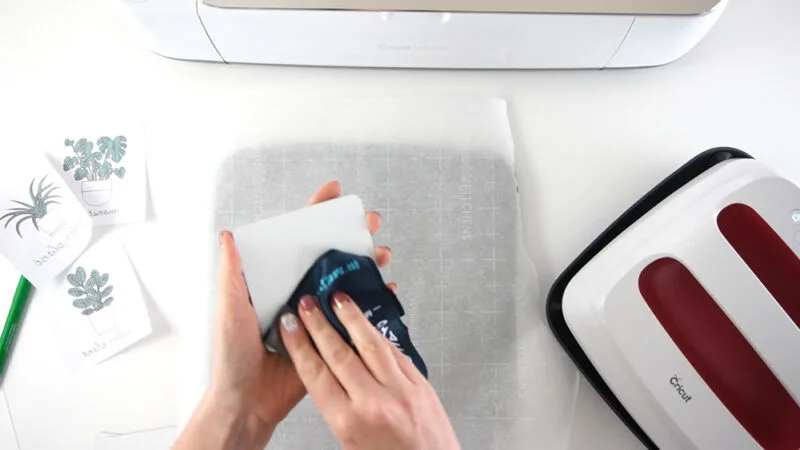 Place parchment paper over your easy press mat and tape the paper face down on top of the coaster. Use some heat resistant tape to hold it.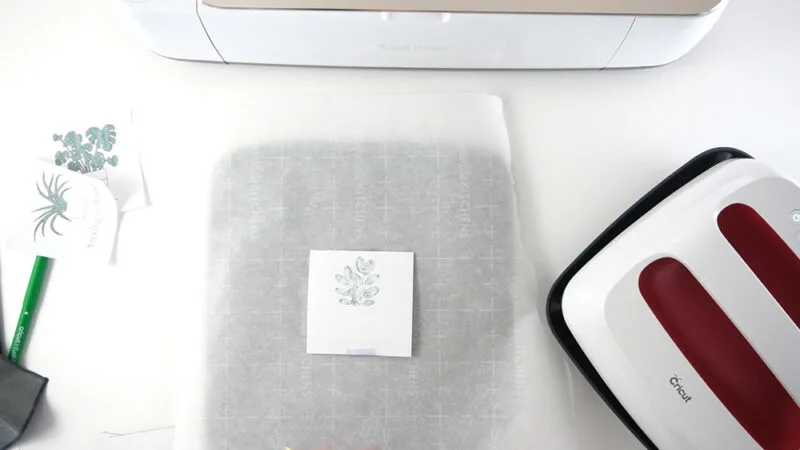 Place a piece of cardstock over the coaster and press at 400° for 60 seconds with no pressure.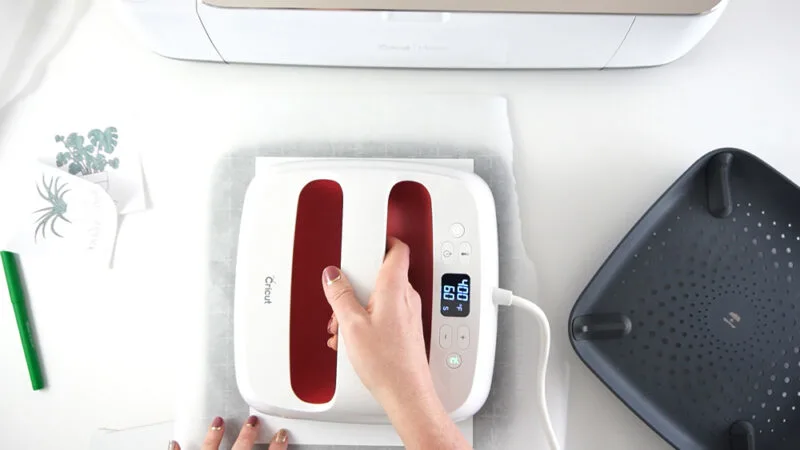 Wait for everything to cool completely and the slowly peel off the paper.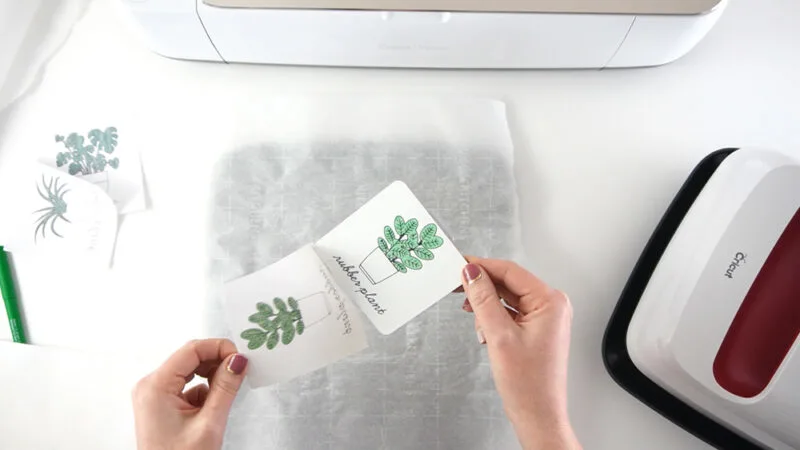 And that's it! I hope this tutorial on how use Cricut infusible ink pens was helpful. Now you've got some cute, custom coasters! What would you put on yours?